- Receive E-ticket via Email
- Gain Admission with E-ticket
- No Cancellation
---
It has been silent for a long time, but finally we have great news to share. The 6th edition of YinYang Music Festival will take place June 7/8/9 2019! Time to enjoy electronic music culture, arts & sustainability at the most incredible landmark of the world, The Great Wall of China.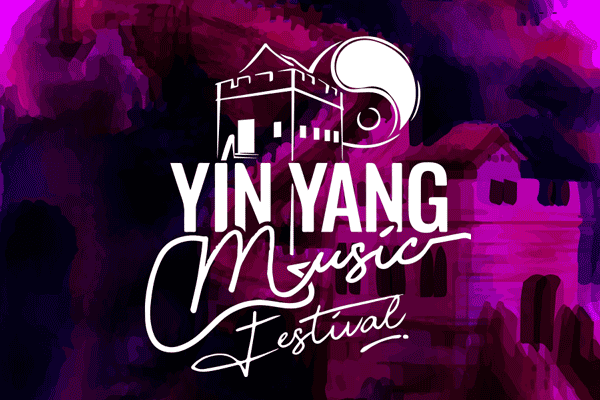 New Location
we have a big surprise for our fans. We felt it was time to change and improve, and thus we have searched hard and found a new festival location at the magical Jinshanling Great Wall.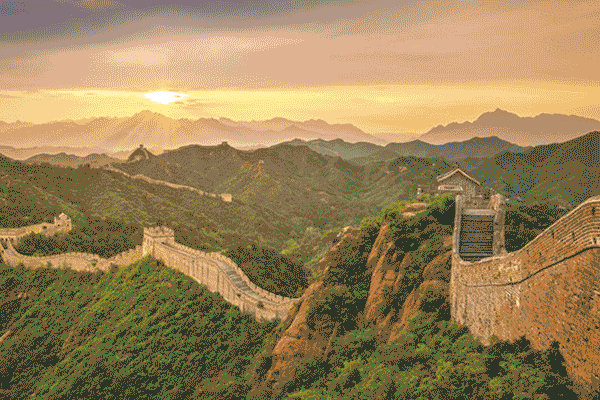 This incredible part of the great wall is located on a 2 hours drive from Beijing and is known as one of the most beautiful parts of the Great Wall. Spectacular views, mountains, nature parks and great hikes. This is where we will dance, camp, make new friends and enjoy sunsets and sunrises we will never forget.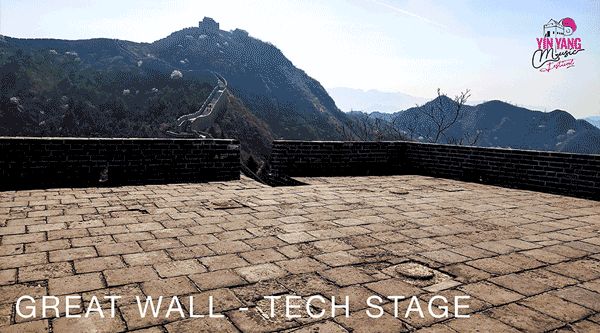 5 Stages
This year we offer 5 electronic music stages with more than 60 artist performances. 3 stages on top of the great wall!! Featuring house, techno, bass, trance and disco. 1 MainStage at foot of Great Wall and 1 night stage located inside the forest.
Modern Art Day
During YYMF we will host the Global Modern Art Day. Over 100 artists will gather at the great wall to show their art, participate discussions and showcase live art performances. Interested to join?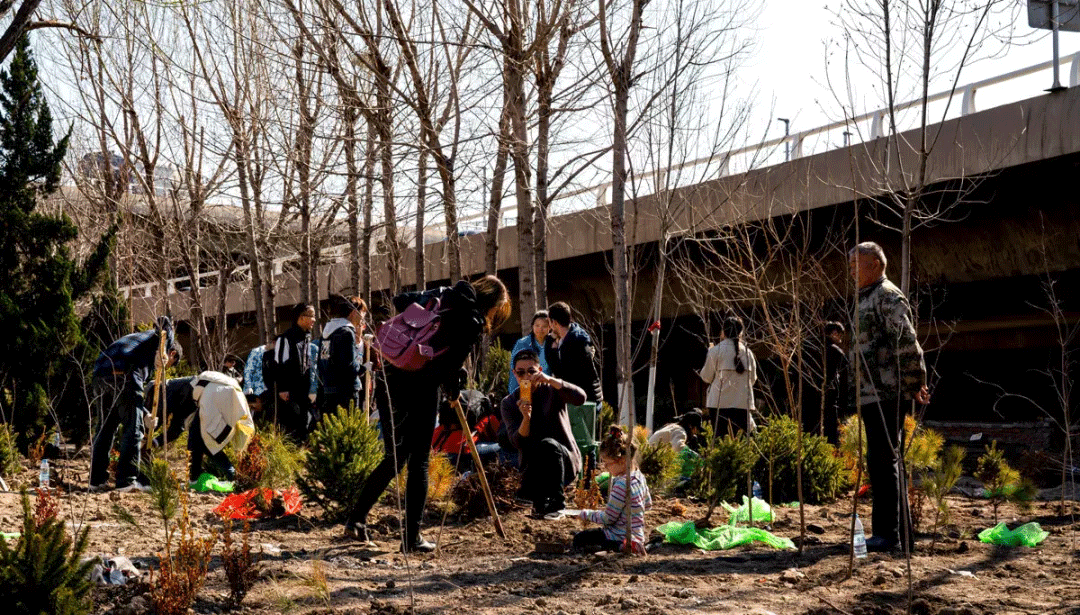 Ecology & Sustainability
We will use 30RMB per sold ticket to expand the YYMF developed City Forest Project in Tianjin. Last march we have planted 7000 trees a basketball court and music box inside a new city forest. We will use YYMF income to extend the location features. Besides we try to minimize the plastic waste by using only reusable hardcups and offer vegetarian food.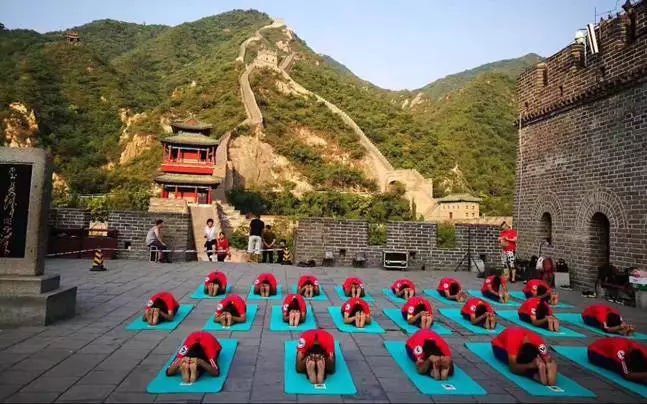 BYOB
We allow visitors to bring their own F&B onto the festival area. However glass bottles are forbidden.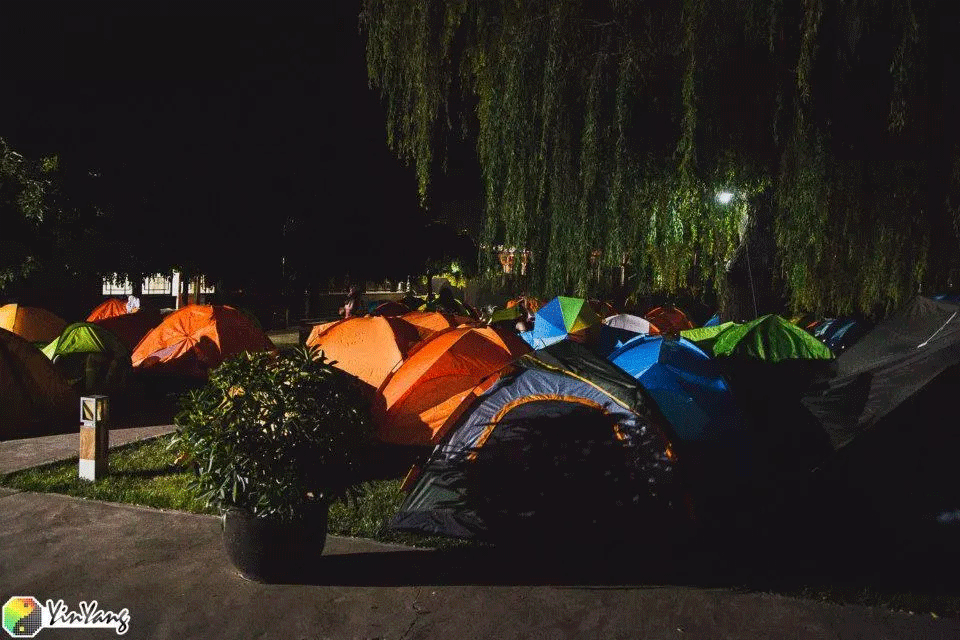 Accommodation
There are several camping areas and hotel rooms in farmer houses on few hundred meters of the festival stages.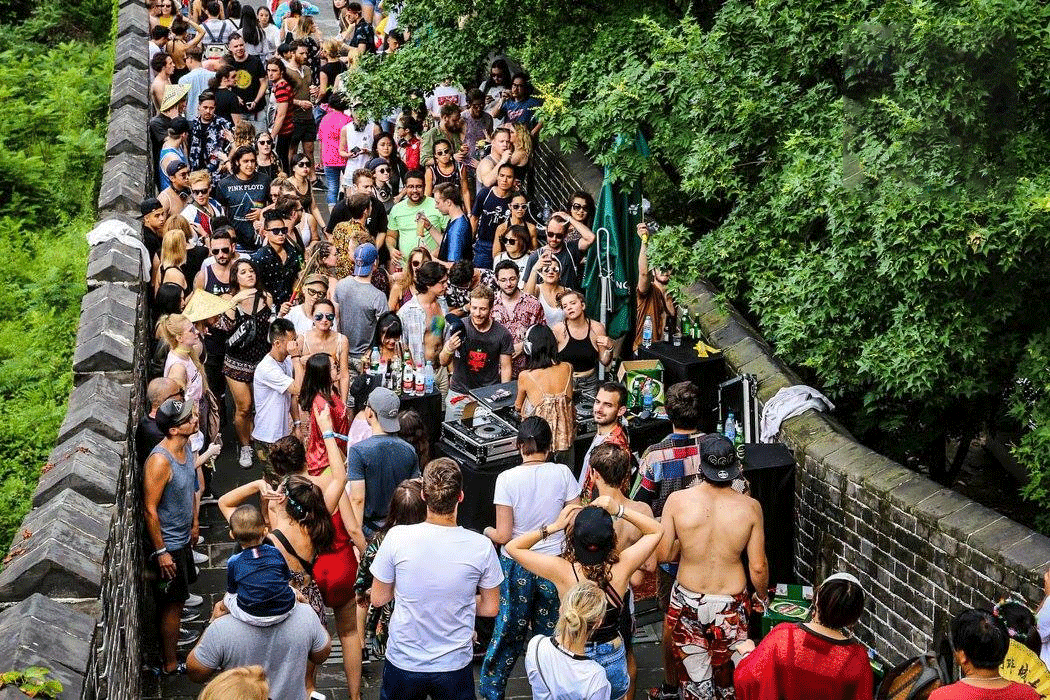 Transportation
We offer festival shuttle bus transportation from Beijing, Tianjin and Shanghai. Also there is public transport by bus from Beijing to Jinshanling Great Wall.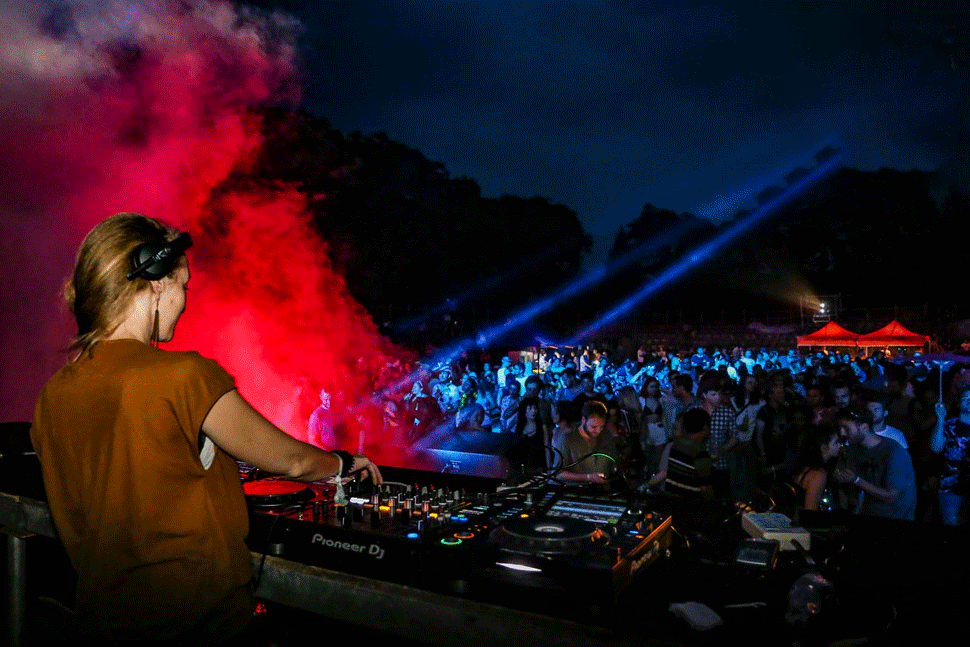 YinYang Music Festival music philosophy is based on diversity, quality and creativity and finding the right balance between experienced artists and space for new talents to develop. We don't care about fame! Hence we have selected an amazing line up of techno, minimal, house, deep, bass, psy-trance and disco performances that will blow you away.
Headliners
● Bass Guo – China, June 8th
● Binaryh (Live) – Brazil, June 7th
● Charles B – France, June 7th
● DJ Pink - China, June 8th
● Roland Leesker (Vinyl set) – Germany, June 8th
● Stiv Hey – Italy, June 8th
● Temple Rat (live) - China, June 8th
● Yangbing - China, June 8th
Artists - Internationals
BINARYH (live) / DAVID LEESE / DJ LOW / DIRTBOX (live) / ERNEST KALININ / EXPOSURE / FRE4KNC & MC SWIFT (live) / HENJO (live) / KALLIMA / LAZA / RADIO REVOLUTION (vinyl) ROLAND LEESKER (vinyl) / SAINT GREY / STIV HEY / TROYSOUL (live)
Artists - China Based
77MUSHROOMS / AIDA / AXEY / BASS GUO / BILIGUUDEI / BODYSNATCHER / CHARLES B / DAYONG / DJ ROO / DORA T / EL-MAR / EDISON CHEN / ERIC LEE / EVA XU / GIULIO PERINELLO (live) / HASAN GHAZI / HEDI GUO / JULIANA LIMA / LETMEN / LORD GLIBBY (vinyl) FLGRC / KSENIA / LUCY WANG // NIGLS / PINK / RAFA PAELLA / RAINBOW HIGH / STEO LE PANDA (live) / SUN / TEMPLE RAT (live) / THIRTY THIRTY / TOMMY HENDRIKS / TUKSO / VLTRA_U / VOODOO KARMA / YANGBING
Speakers SDG Conference
ANNIKA VOS / THE BULKHOUSE / DR. ZHOU / ADAM CARTER / CHONG WEI RUNRUN WONG / RAINBOW GAO / TOMMY HENDRIKS