How do I collect my tickets if I select e-ticket?
Please bring your confirmation email and your passport to the venue box office to collect your physical tickets before entry.
Please note your e-tickets WILL NOT allow access into the venue until you have exchanged for them physical tickets.
Ticket Collection Location: Box Office, Shanghai International Circuit, 2000 Yining Road, Jiading
Box Office Hours: Nov. 9 - Nov. 10 @ 9:30 - 15:00
- All Attendees Require a Ticket
- Receive Tickets via Express Delivery
- No Cancellation
---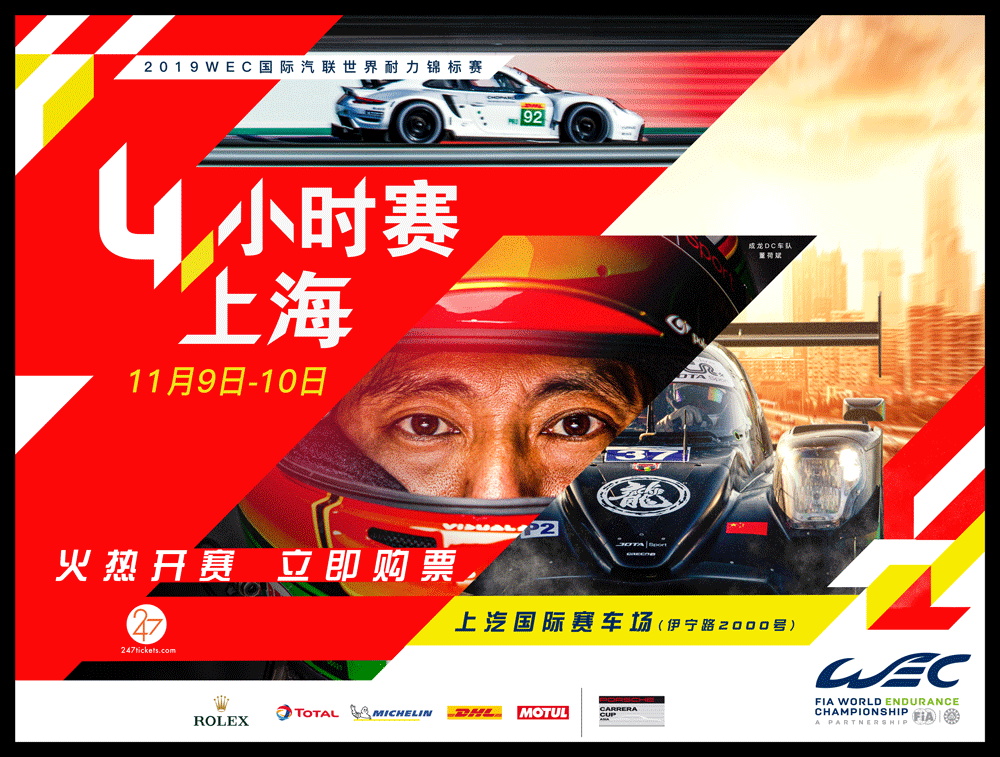 When the FIA World Endurance Championship took to the tracks in March 2012, it marked the dawning of a new era in endurance racing. Some of the world's most prestigious and successful motor manufacturers are participating in this most technically relevant of motorsport disciplines.
In 2019/20 the FIA WEC will race in Europe, Asia and North America and will be returning to Sao Paulo for the first time since 2014 and also to Bahrain after two years.
The 2019/20 season will conclude at the 24 Hours of Le Mans, for the 88th edition of the world's greatest endurance race. The championship will start at Silverstone, then move to Fuji Speedway, Shanghai International Circuit and Bahrain to conclude the 2019 leg of the championship. The WEC will reconvene in South America at Interlagos in February 2020, then move onto Sebring before the penultimate round at Spa-Francorchamps before concluding at Le Mans in June.
Another change for the 2019/20 season is the length of the races will vary, with Silverstone and Shanghai being 4 Hours, Fuji, Sao Paulo and Spa being 6 hours, Bahrain 8 hours, Sebring 1000 miles or 8 hours and, of course, Le Mans being 24 hours.
The FIA World Endurance Championship will continue to bring the 'Spirit of Le Mans' to motorsport fans across the globe.