Hilariously funny! Minimal dialogue, a dry, slightly dark and refined humour and the comedy of the banal.
"Imagine a room made of skin". Picture the most mundane place imaginable descending into a world of absurdist fantasy.
That's what physical comedians Trygve Wakenshaw and Barnie Duncan have created for their new show, Mad Office (formerly known as Different Party).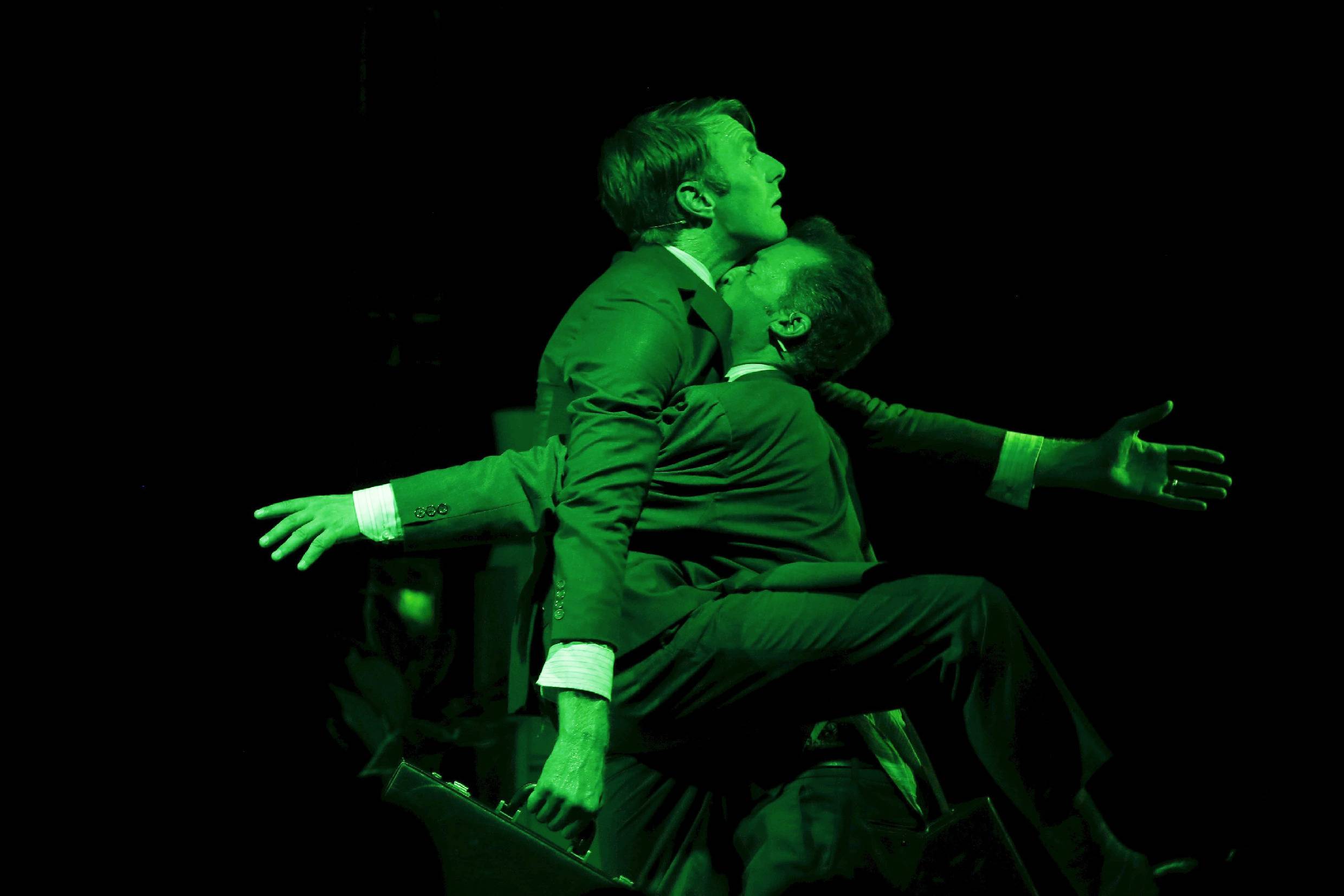 Business drones Grareth Krubb and Dennis Chang whittle away the minutes in the barren office of Ruck's Leather Interiors, patiently waiting for the phone call that may or may not give them something to actually do.
In between the drudgery of the 9-5, the minutiae of office existence are transformed into incredible slapstick as these two clown and comedy performers come together to create something greater than the sum of its parts. Dialogue is minimal, but jokes are plentiful, in this extraordinary celebration of the banal.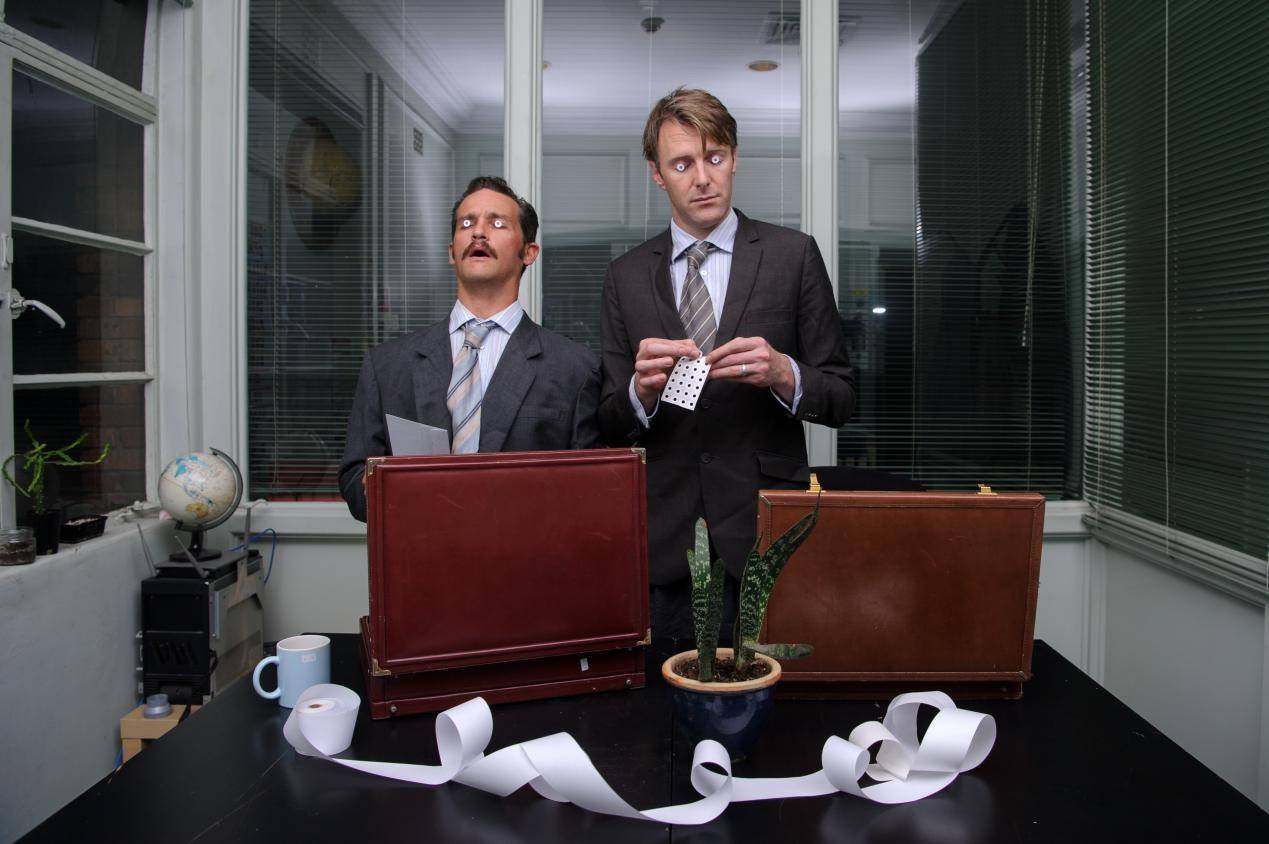 This shows huge success at Edinburgh Fringe was followed up with a sold-out season at Soho Theatre as part of the London International Mime Festival 2018. Winner of the Best Comedy Award at Adelaide Fringe 2018.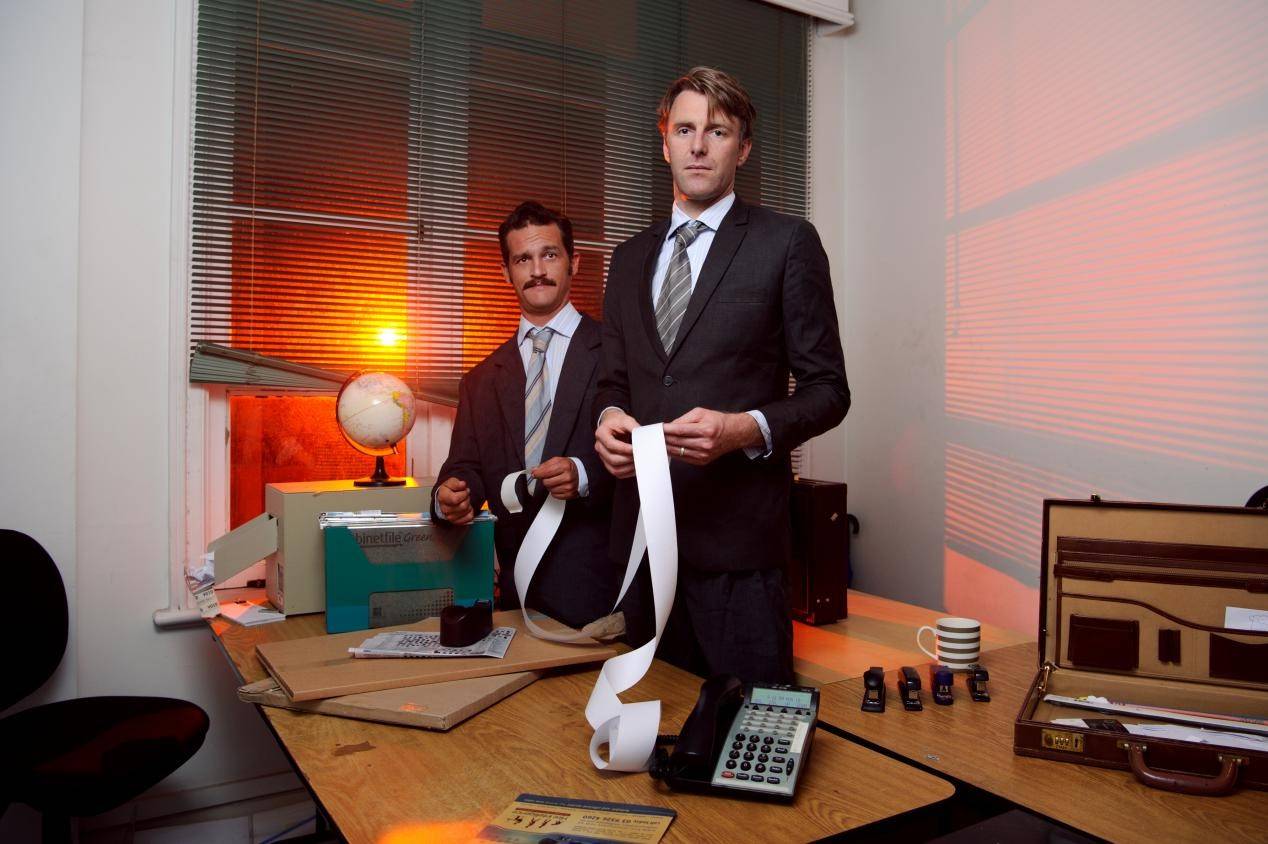 Trygve Wakenshaw
Trygve Wakenshaw (pronounced trig-vee) is a great performer who specialises in physical comedy. He's very funny with his body and his face and his ability to turn a black box theatre into a strange and magical world which charts the contours of his imagination.
Trygve grew up in Hastings, New Zealand as the eldest of four children. He is the only one in the family to display a passion for theatricality. Soccer was more fun to play if you could devise funny ways of slipping over on or near the ball. (his two brothers are very good at sports, picking up the slack which Trygve left behind).Trygve moved to Auckland after high school and began several years of backstage work, bar work, stand-up comedy, flat whites and rollies, opening night parties, schmoozing, flirting, Shakespeare, acting, clowning, circus, goofing, devising, and a little bit of local access music television.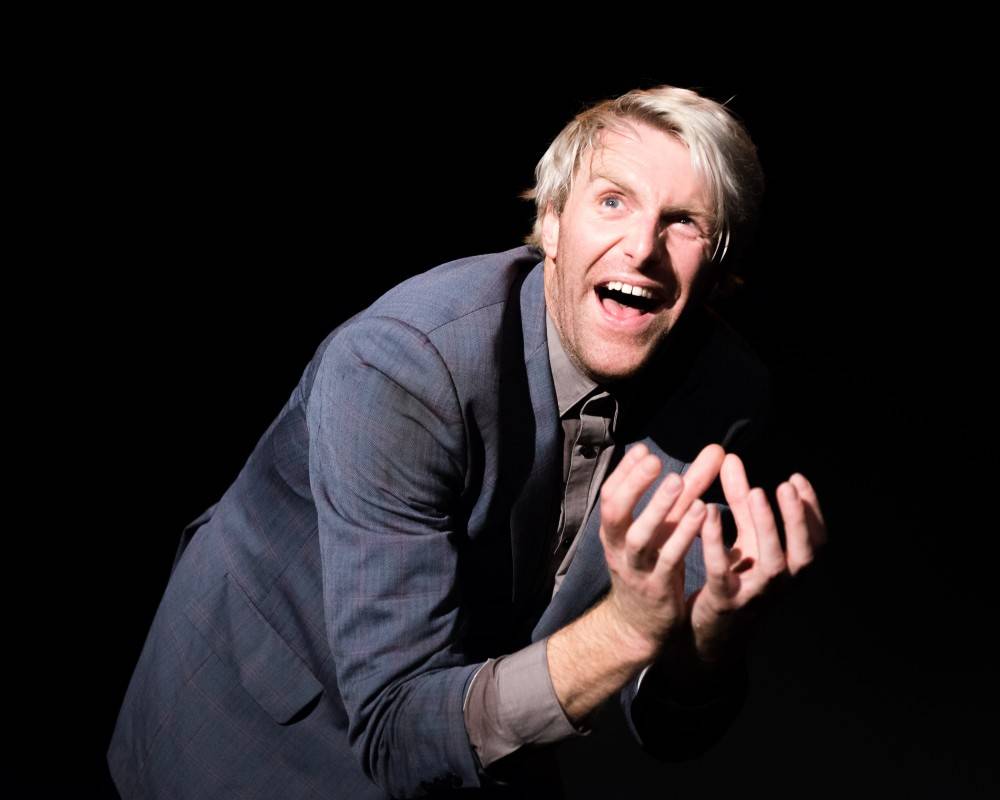 With his best friend in the whole wide world, Barnie Duncan, he made slapstick comedy theatre shows regularly for short seasons across New Zealand. Trygve went to Paris to study with Philippe gaulier and had a wonderful time living in France (though shamefully his mastery of the French language is still poor to nonexistent). He met his beautiful wife in a yoga class in Bali, they married at sunrise in San Francisco overlooking the Pacific Ocean, they had a child at home in their apartment in London. He loves them both very much. Trygve now lives in Prague, Czech Republic and travels the world performing.
Barnie Duncan