---
As the guardian of the forest, the big bad wolf silently guards a beautiful forest and the small animals living there. Suddenly one day, a glib logger and his cronies want to cut down the forest and build a new community. Only the wolf can stop them, but the lumberjack spreads rumors and puts the friendship of wolf and friends to the test... You'll find that sometimes even the gentlest animal has to be a little mean.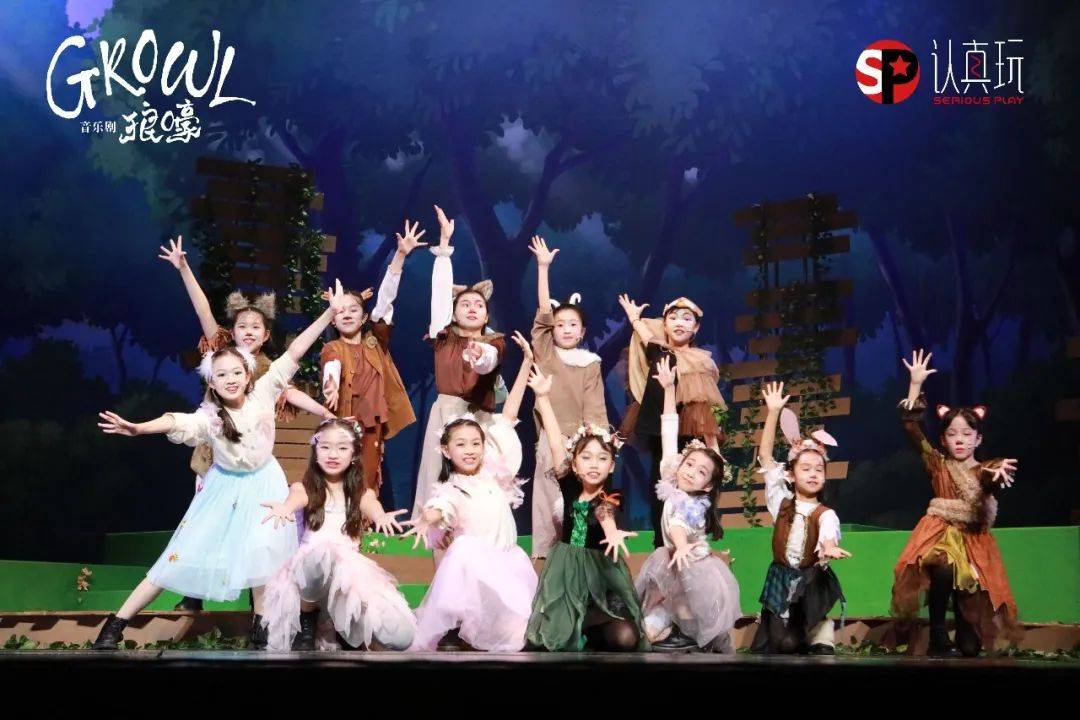 "British National Youth Musical Theater is the best youth musical theater in the world" - Andrew Lloyd Webber
NYMT British National Youth Musical Theater (authorized)
Founded in 1976, National Youth Musical Theater (NYMT) is a British arts organization that provides young people with pre-professional education and stage experience in musical theater. NYMT was founded in 1976 by director and playwright Jeremy James Taylor. Since its inception it has produced more than 50 productions at the Edinburgh Festival Fringe, launched 30 new musical theater productions, toured outside the UK, and performed in the West End and Broadway. Among the many alumni of the National Youth Musical Theater are Jude Law (one of the patrons), Jonny Lee Miller, Sheridan Smith, Connie Fisher, Idris Elba and Matt Lucas. Alumni also include directors such as Jo Davies and songwriters such as Tara McDonald.
For over forty years it has enabled young people across the UK to realize their creative and personal potential, leading Andrew Lloyd Webber to describe it as 'the finest youth musical theater company in the world'.
NYMT's main activity is the education of young people in theater production and performance. It produces and commissions musical theater productions, where young people aged 11 to 23 perform, perform and stage technically under the direction of theater professionals. The company has toured the UK and abroad with shows such as Sweeney Todd and Oklahoma! " and new works specially created for young people.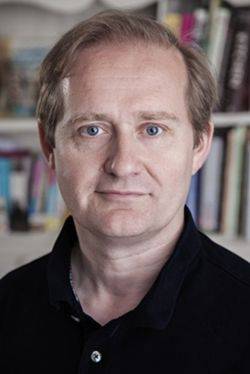 Playwright/Lyricist Timothy Napman
Napman is an Oxford History graduate and has written plays, musicals, operas and children's books. More than 60 works have been translated into 20 languages and sold well all over the world. Napman's previous collaboration with NYMT was 2017's "Fantasy," which she co-wrote with Stewart Matthew Price. In the autumn of 2016, his first work "Danny Hero" with Lawrence Mark Weisz achieved a good response, and the musical "Midnight" jointly created by him was also successfully staged in London and Seoul, South Korea. In 2010, he participated in the creation of the musical "Hamlet! was well received at the Edinburgh Fringe Festival and won Best Musical at the WHATSONSTAGE.COM Fans' Choice Awards. Other works such as "A Christmas Carol", "The Stag King" and "Little People" have also been highly praised by the industry media.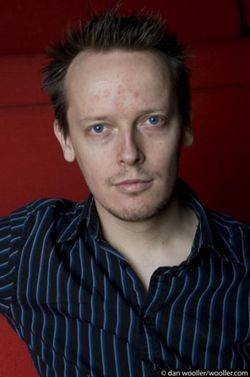 Lyricist/Composer Lawrence Mark Weiszweiz
Weiszweiz's musical "Tomorrow Morning" has been widely acclaimed internationally. In 2011, he was nominated for Best New Off-Broadway Musical by the Outer Circle Critics Awards and won the 2009 Chicago Jefferson Drama Award for Best Musical. The show has been staged in 6 languages on 4 continents and has released 3 original soundtrack albums. He wrote the music and lyrics, and collaborated twice with Timothy Knappman on the successful musicals Midnight and Danny Hero, both in the UK and abroad. His other works, such as "The Creator" and "Through the Door" have been performed at the Edinburgh Fringe Festival and the West End. Additionally, he composed the soundtrack for the independent film The Last Laughter.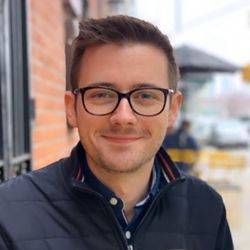 Director, Richard Fitch
Richard Fitch studied at the Liverpool Academy of Performing Arts and studied drama at the New Vic Theatre. Graduated with the Paul McCartney Human Spirit Award. In recent years, the director's works include "Bonnie and Clyde", "First Date", "Cruel Little Witch", "Funny Girl", "Top Hat", "No Kid", "The People of Bath", "Serious Heroes", "Highgate" Nearly 20 works, including The Last Man in the Manor, have been staged in theaters across the UK including the West End, many of which have appeared in the famous Old Vic Theatre, and he also participated in directing the 24-hour show at the Old Vic Theatre. Theater and Musical Gala Gala.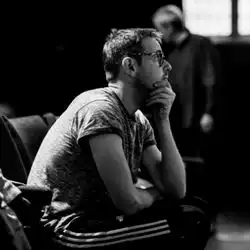 Choreographer, Chris Cumming
Chris Cumming is a graduate of the Royal Central School of Speech and Drama. He currently teaches at the Royal Central School of Speech and Drama, the School of Arts Education, Ross Bruford College and the National Youth Music Theatre. Directed and choreographed credits include Guys and Dolls, Peter Pan, Spider-Man, Top Hat, Joseph and the Amazing Painted Coat, As You Like It, Sweeney Todd, Annie, Crazy Nuns, Oklaho Horse", "Hello Dolly", "Little Women" and so on. In addition, he has served as choreographer and action director in "Goodnight Mr. Tom", "Henry V", "The Taming of the Shrew" and "The Tempest".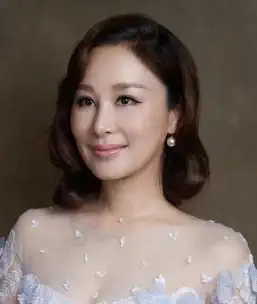 Chinese chief director, Ding Meiting
Ding Meiting graduated from the Acting Department of Shanghai Theater Academy and received a Master of Fine Arts degree in MFA from Shanghai Theater Academy. National first-class actor, producer, member of Shanghai Dramatists Association. He once served as an expert judge of the "16th Shanghai University Student Drama Festival" and an examiner of performances and broadcasting hosts in previous colleges and universities. The queen heroine of Jia Bing's team. Drama productions such as "Doubt", "God of Killing", "A Good Man Has No One", "Confused Troupe" and "Small Acting", and the original children's musical "Dula Dula's Dula Dula", etc.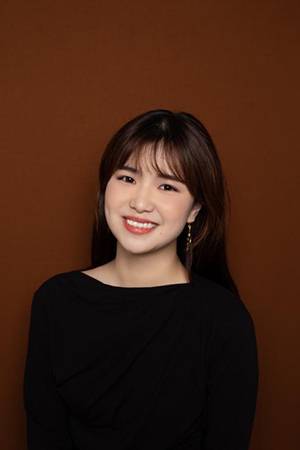 Chinese Assistant Director/Dance Supervisor Gu Xiaomin TWEETY
Bachelor of Arts in Drama, Film and Television from Shanghai Normal University, Master of Film Studies in Shanghai Normal University, seriously play musical theater course research and development, assistant director and stage manager of the original English musical "Howling Wolves".
Worked in the Children's Art Theater of the China Welfare Association. Has rich practical experience in children's drama education. He teaches in the drama education classroom of primary and middle schools, and serves as the deputy editor-in-chief of the Children's Art Center of Shanghai Normal University. He has the book "Playing with Children's Drama-Practice of Primary School Drama Education". Good at writing and directing.
From 2014 to 2018, children's drama performances "Ant Chacha Series", "Non-Roaring Mother Series", "Da Shunzi Roaring Song" and so on.
In 2020, he will teach and direct the original musical "Growl".
From 2018 to 2020, he directed Serious Play Musical Show. In 2018, he was the executive director of the musical "Ant Chacha's Adventures in the Forest".
In 2017, he wrote the screenplay works "The Kingdom of Darkness", "A lot of ink balls", "Miss Socks and the Overshoe Couple", etc.
"Play Seriously" Musical Theater Troupe
"Play Seriously" is an international musical theater brand created by Xinqing Culture Media Co., Ltd. and the British National Youth Musical Theater (NYMT). "Play Seriously" musical theater is a musical theater comprehensive institution integrating curriculum research and development, curriculum output, teacher output, original musical repertoire, domestic and international camps, and various youth art competitions. With the powerful resource integration of Xinqing and NYMT, in China and Asia launched a comprehensive musical theater system service. The "Play Seriously" Troupe has settled in Shanghai Oriental Art Center, Nanjing Jiangsu Grand Theater, Chongqing Grand Theater and other professional theaters.
"Play Seriously" troupe has selected thousands of teenagers in Shanghai, Chongqing and Nanjing, and established the troupe "Howling Wolves". It premiered in February 2021, and then performed 16 times in Shanghai, Chongqing, and Nanjing, and received rave reviews. In October 2021, the "Serious Play" troupe and NYMT will cooperate again to establish the "Cowboy Billy" troupe.