👉 Receive E-ticket via Email
👉 Gain Admission with E-ticket
👉 Age 18+
👉 No Cancellation
Halloween isn't just for vampires anymore! During the upcoming Halloween weekend, the Pearl celebrates superstars of the "Heroes and Villains" kind. This soiree is part tribute to superheroes and the villains who hate them as well as fans of cosplay. Enjoy a night of hit songs to all of your favorite movies from Marvel and DC Comics. This includes memorable films such as Iron Man, Guardians of the Galaxy, Spider-man, Deadpool and so much more.
The evening will be hosted by Cocosanti, a drag queen with a penchant for comic books and dressing like the characters that lurk inside. Known for a biting sense of humor, Cocosanti will keep the evening dangerous.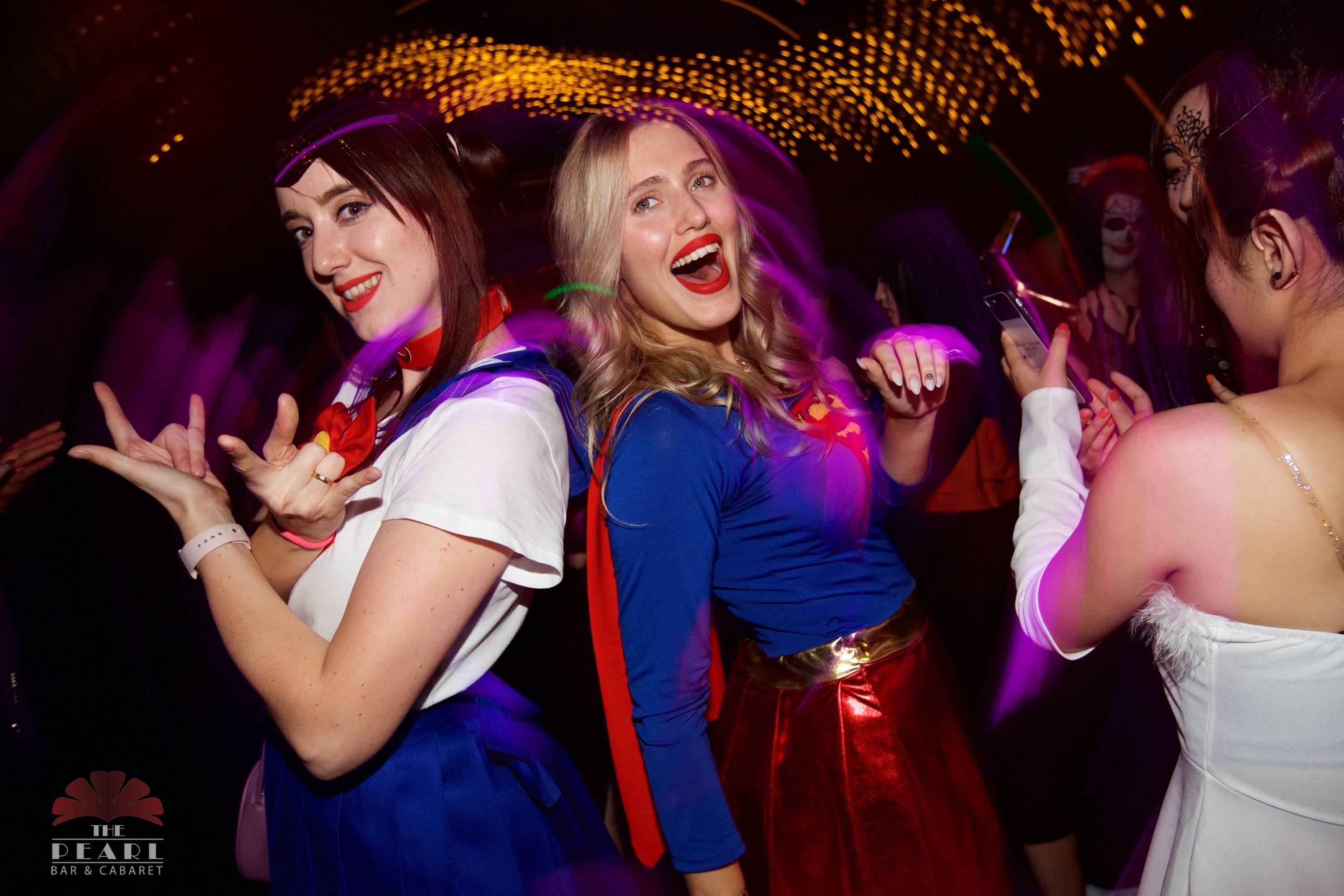 The Red Stars band will do the rest as they cover explosive hit songs from these movies. Memorable scenes accompanied by such diverse names in music as AC/DC, Queen, the Ramones, even Rupert Holmes – Escape (the Pina Colada song), will be on the docket that evening. But, that's not all as the Red Stars will also perform all of your favorite Halloween themed dance and party hits to keep you dancing and partying all night long.
For those arriving early, there will be face painting for the customers. We know some of you are more serious about their outfits and there will be a best costume contest to reward your creativity and hard-work.
Doors open both nights at 9pm and the Concert/Party starts at 9:30pm. Tickets can be purchased via WeChat by scanning the QR code or at the door. It is suggested that you reserve your tickets ahead of time, so that you won't be left out. Chef Baidas will have snacks and mains prepared fresh once you are inside. We look forward to seeing you at the Pearl!