👉 Book in Advance
👉 Confirmation within 24 Hours
👉 Receive E-ticket via Email
👉 Show Your E-ticket @ Venue
👉 No Cancellation
---
The Weekend Feast with Ritz Kids Activities
Your weekends will not be the same as we bring you a full buffet with an array of popular local and Southeast Asian delights. Comprising of over 50 dishes, highlights include Chinese Cold Dishes, Salad Bar, Selection of Cold Cuts and Cheese, Seafood on Ice, Assorted Sushi and Chinese Hot Dishes, Signature Roger Roasted Duck, Lamb Rack, Wok Sautéed Shell Seafood and other flavorful dishes will be served in live station. Crawfish lovers will find two popular flavors of crawfish for free flow, including Thirteen Spice and Garlic flavor to tickle your taste buds.

An incredible addition to the weekend feast is the complimentary seasonal Ritz Kids activity that enables parents to relax and enjoy while your little ones having fun, discover and learn within the restaurant.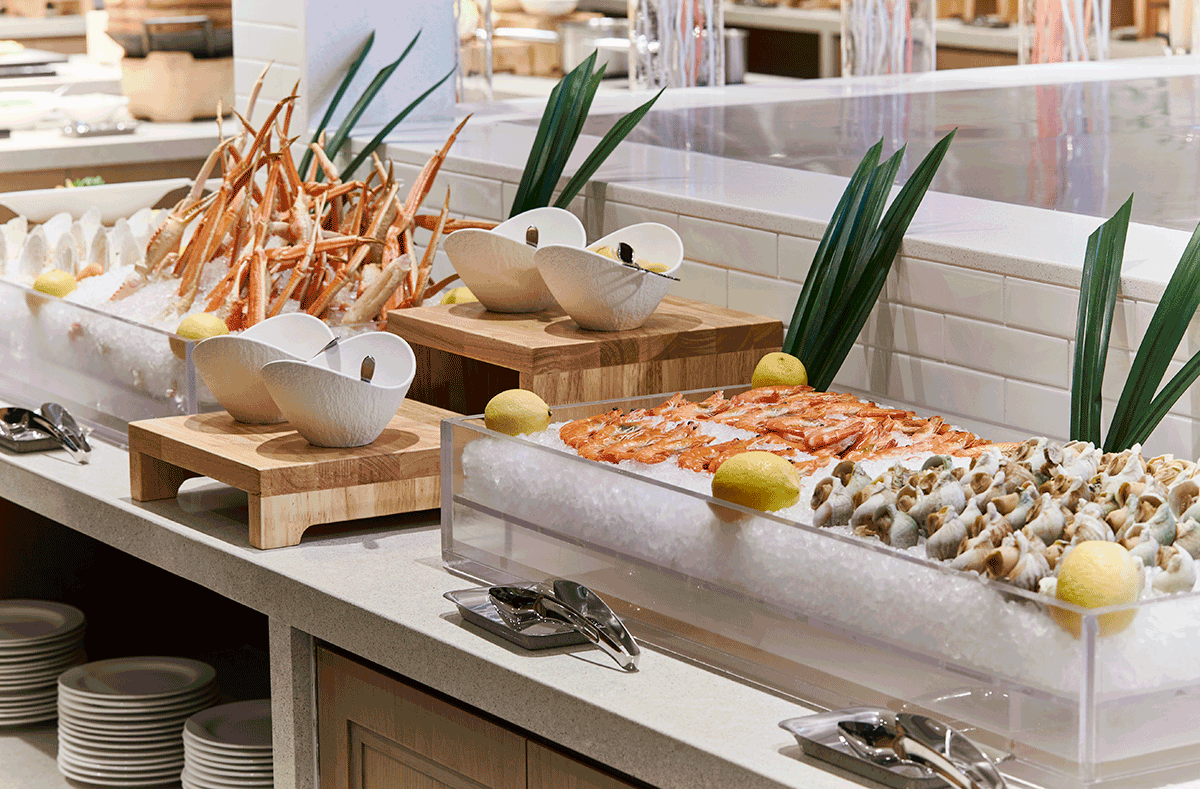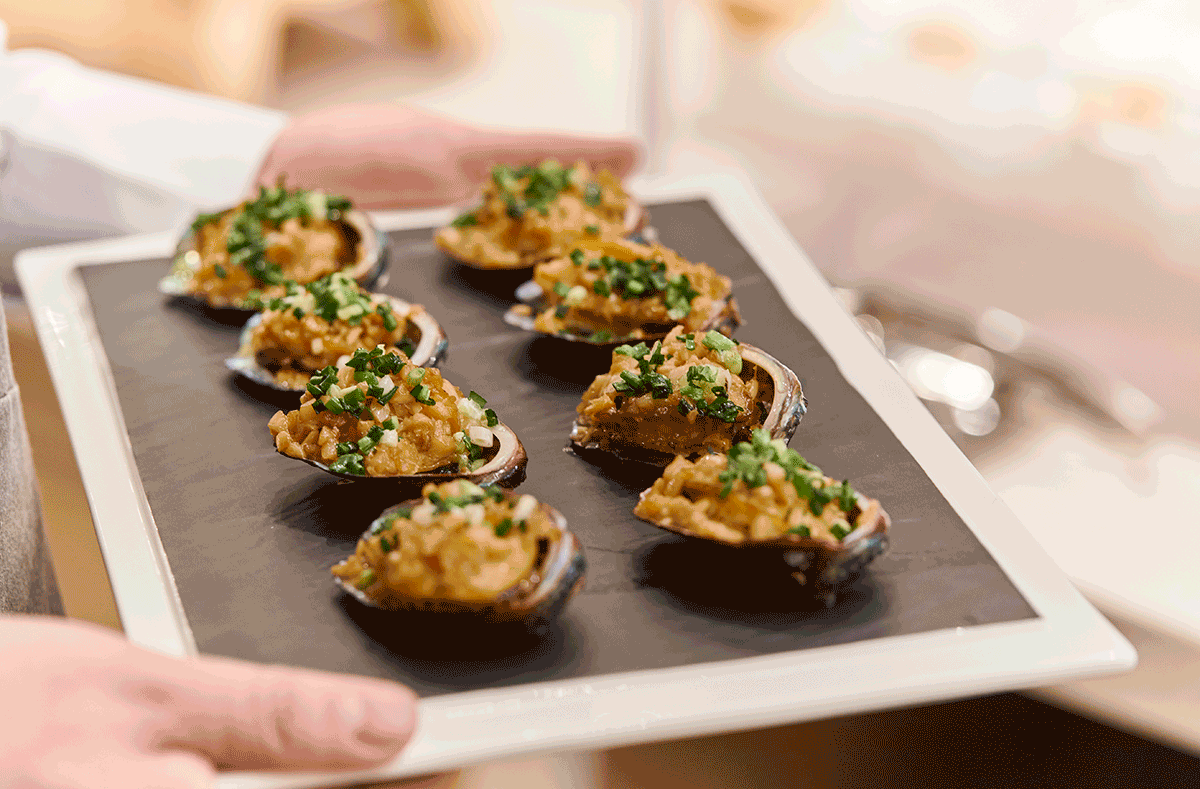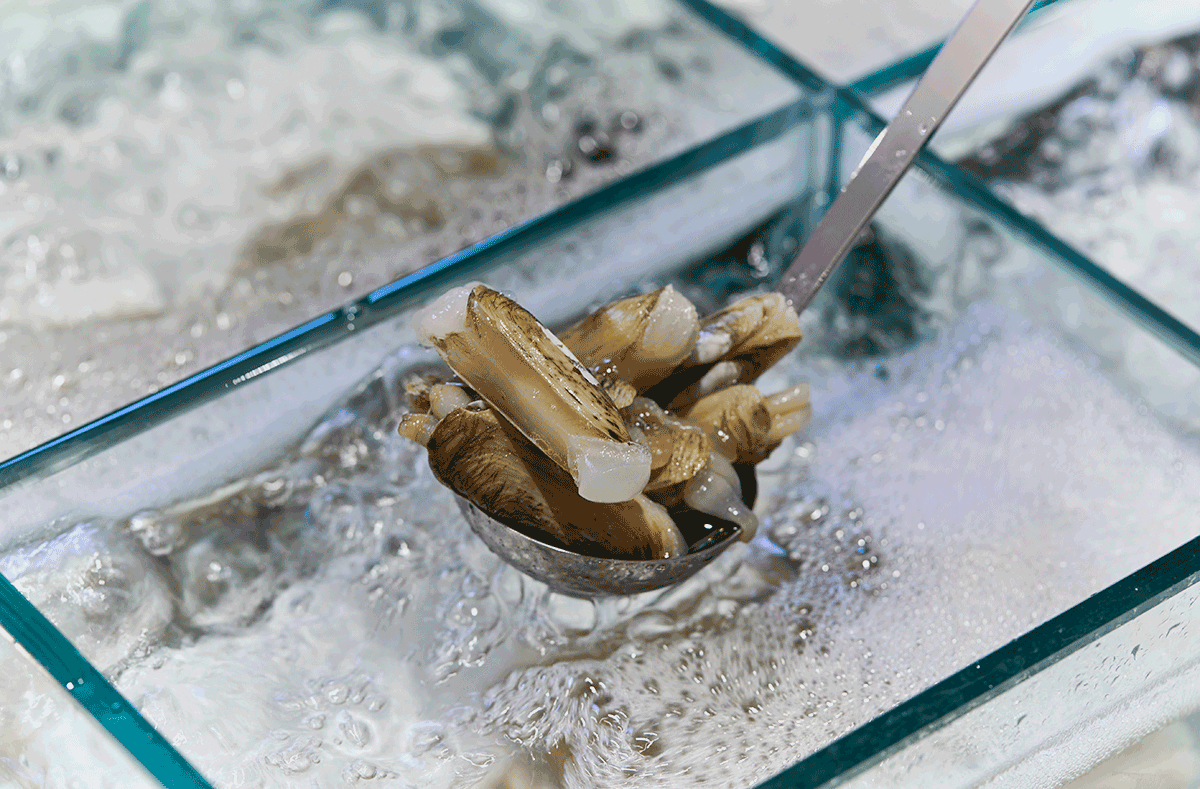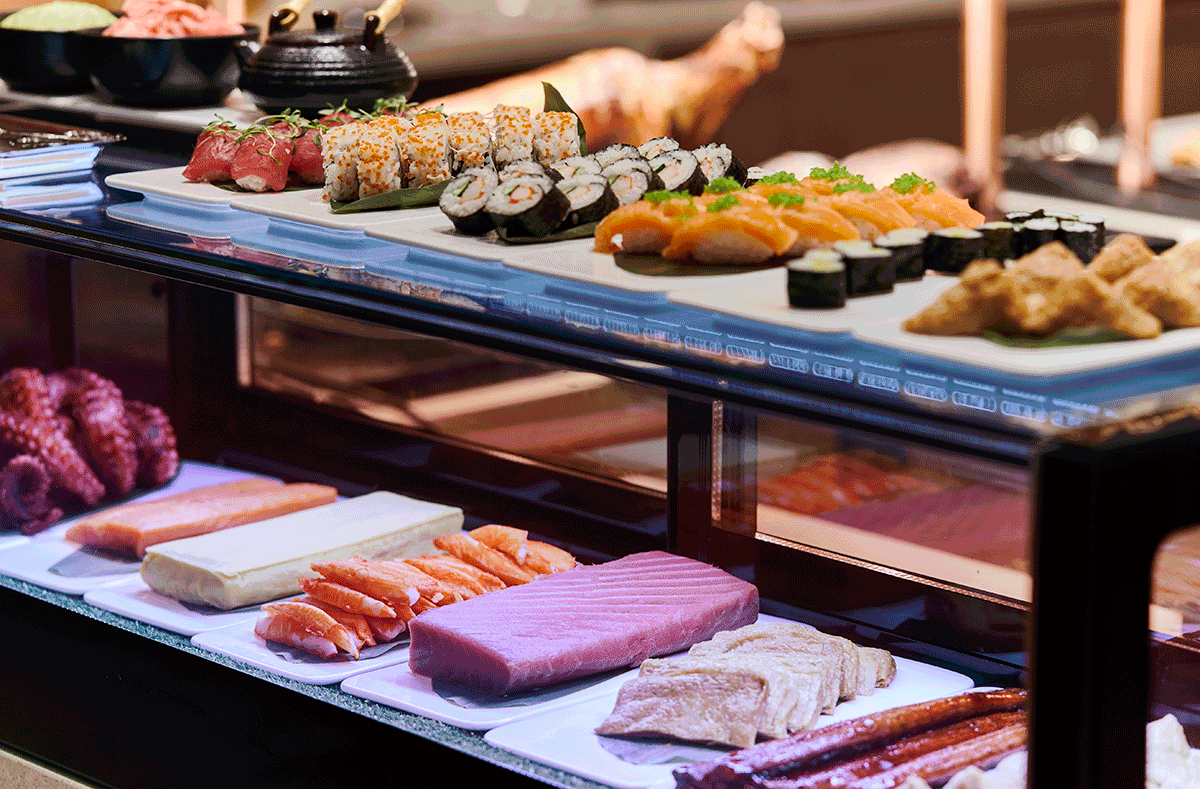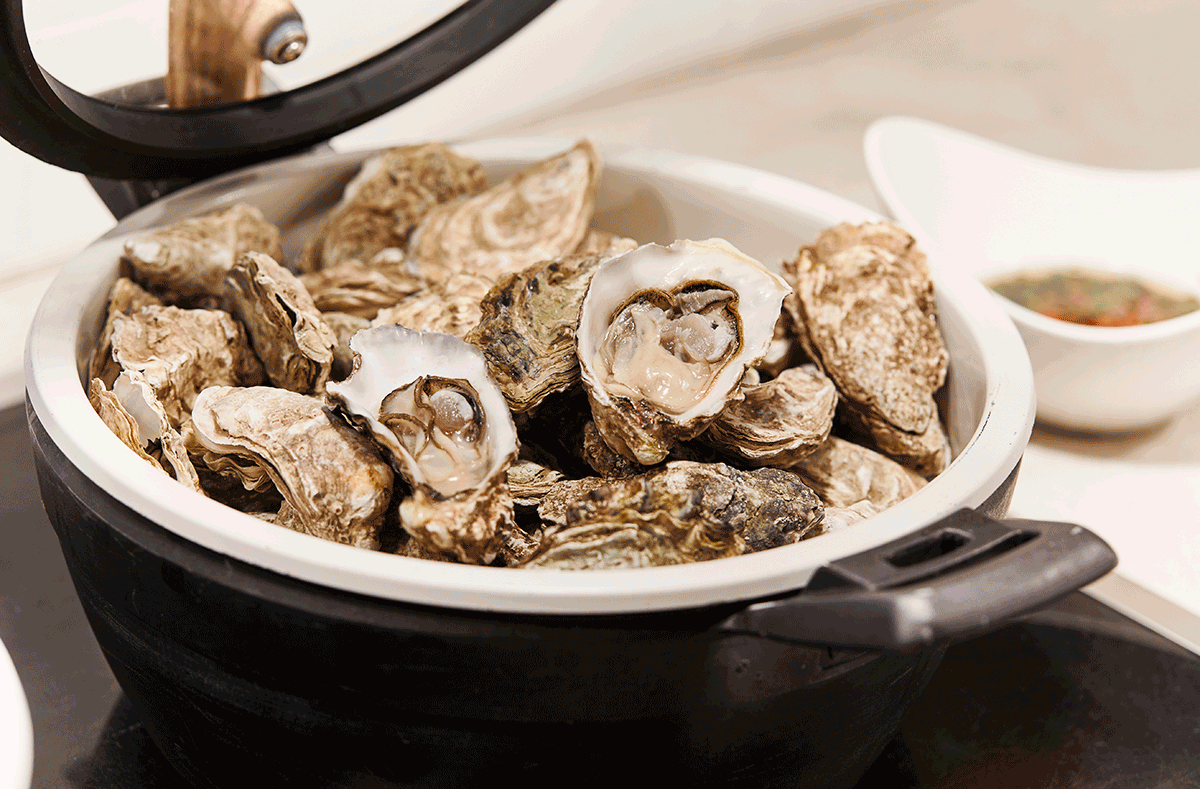 Chinese Cold
Jelly Fish with Scallion Oil
Salted Duck
Si Xi Baked Bran Salad (V)
Black Fungus Salad (V)
Five-spiced Sliced Tripe
Small Shiitake with Green Bean Salad (V)
Marinated Beef with Tangerine
Tofu Skin Roll (V)
Spicy Chicken
Sweetened Lotus Root with Osmanthus(V)
Salad Bar
Romaine, Red Lolo Rosso, Iceberg, Radicchio
Vegetable
Sliced Cucumber, Bell Pepper Cherry Tomatoes, Onion
Condiments
Olives, Red Kidney, Capers, Chicken Pea, Cocktail Onion, Gherkin
Dressings
Caesar, Thousand Island, Sesame Dressing, Italian Vinaigrette, Japanese Vinaigrette
Selection of Cold Cuts
Coppa, Salame Fellino, Mortadella, Prosciutto De Parma
Selection of Cheese
Conte, White Cheddar, Emmental, Camembert
Nuts & Crackers, Dry Figs, Prunes, Apricot, Dried Apple Chips
Grissini Sticks, Lavoche
Olive Oil, Honey
Bread Station
Rye Bread, Country Bread, Mix Seeds Bread, Baguette
Kaiser Roll, Soft Roll, Multi Grain Rolls
Butter and Margarine
Seafood on Ice
Cooked Prawn, Snow Crab Leg, Scallop, Jade Whelk
Condiments:
Lemon Wedges, Say Sauce, Sweet Chili Sauce, Chinese Vinegar
Assorted Sushi and Condiment
Unagi, Tako, Tamago, California, Ikura, Kani
Salmon and Tuna Sashimi
Pickled Ginger, Wasabi, Soy Sauce
Soup
Bak Kut Teh
You Tiao, Dark Soya Sauce, Red Chili
Dim Sum
Mala Xiao Long Bao
Seafood Siew Mai
Prawn Har Kow
Braised Chicken Feet
Vegetable Egg Dumpling
Hot
Tiger Crab Chili Sauce Mantou
Kung Pao Frog Leg
SpaghettI Beef Bolognese
Wok-Fried Baby Kailan, Chinese Mushroom Sauce
Coffee Pork Rib
Garlic Crawfish
Nonya Braised Vegetable
Shanghai Styled Soya Sauce Fried Rice

Live Station
Signature Roger Roasted Duck and Soya Chicken
24 Hrs Sous Vide Beef Brisket, Roasted Cajun Baby Potato
Roasted Dijon Glazed Lamb Rack
Chicken Char Siew Shawarma, Lettuce, Tomato, Bread
Torched Soyu Garlic Salmon Green Onion
Wok Sautéed Shell Seafood
Baby Clams, Razor Clams, Lumber Clams, Clams, White Clams, Sea Snail, Mussels
Choice Your Favorite Flavor
Spicy Black Bean, Scallion &Ginger, Soy Sauce

BBQ STATION
Chicken Skewer
Beef Skewer
Lamb Skewer
Squid Skewer
Chicken Heart Skewer
Pork Neck Skewer
Mushroom Skewer
Corn Skewer
Mini Sausage Skewer
Tofu Skewer
Dessert
Nitrogen Ice Cream Station
Durian, Vanilla, Chocolate
Chocolate Fountain with Condiment
Pistachio Custard Profiteroles
Strawberry Bavaroise, Berry Compote
Chocolate Truffle Cake
Pandan Coconut Cake
Mango Coconut Mousse
Dulce Panna Cotta
Rice Krispies Yuzu Cream
Green Tea Swiss Roll
Apricot Almond Tart
Seasonal Carved Fruit
Portman's Restaurant
The renewed Portman's features everyone's favourite dishes with a creative twist from day to night, a concept that reflects comfort food through a combination of cuisine, decor and service. Discerning palates will enjoy a curated selection of culinary offerings for breakfast, lunch and dinner, with new signature dishes highlighting international and Southeast Asian inspirations, all prepared by a first-class culinary team.