- Instant Confirmation
- Enter Directly with E-ticket
- Fixed Date
- No Cancellation
---
Enjoy this exclusive deal from 247tickets, up to 10% discount off the normal price!
Explore the great cuisines of China, whilst being entertained by our face-changing master and Chinese Zodiac artist!
Join us every Saturday & Sunday for Puben's new brunch of delicious dishes, tea cocktails and South Bund views.
Flavours of China Brunch dishes are inspired by the four corners of the Middle Kingdom.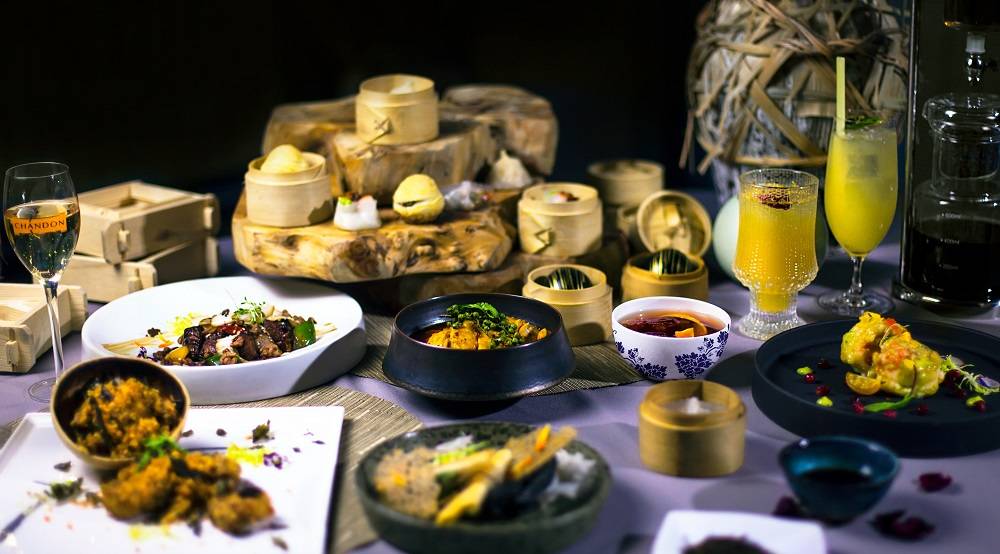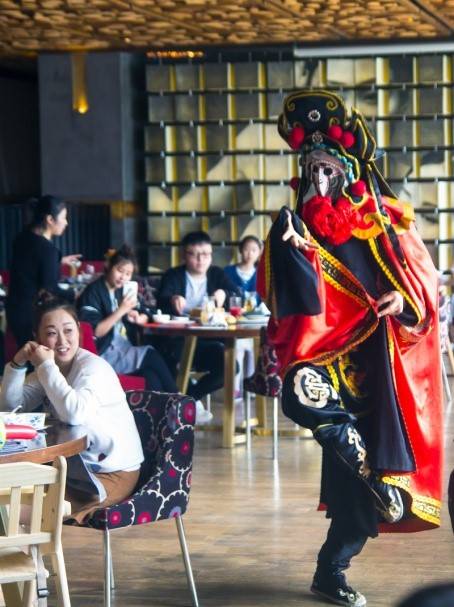 The 5-dish experience starts with a choice of cold appetiser, including the Sichuan '5-chilli' Chicken, a fiery dish made with two kinds of Western Chinese chillies, the Deng Long 'Red Lantern Chilli' and Sichuan pepper, Hua Jiao. Other starter dishes include the Eastern style, Sour Plum & Sweet Vinegar Cherry Tomatoes and South Western, Baby Lettuce Shoot Fungus Salad with Yunnan Termite Mushrooms, great light choices to kick off the Saturday brunch session.
The next leg of the journey takes guests to the South of China, famous for its parcels of deliciousness known as Dim Sum. A choice of two dishes is made from a list that includes twists on the classics, Char Siu Roast Pork 'Bo Lo Bau' and Goose Liver 'Xiao Long Bao'. A house specialty, the insta worthy Signature Black Gold Egg Custard Buns that made waves for its striking black bun, edible gold brush marks and delicious duckyolk centre, will also be available as a brunch treat.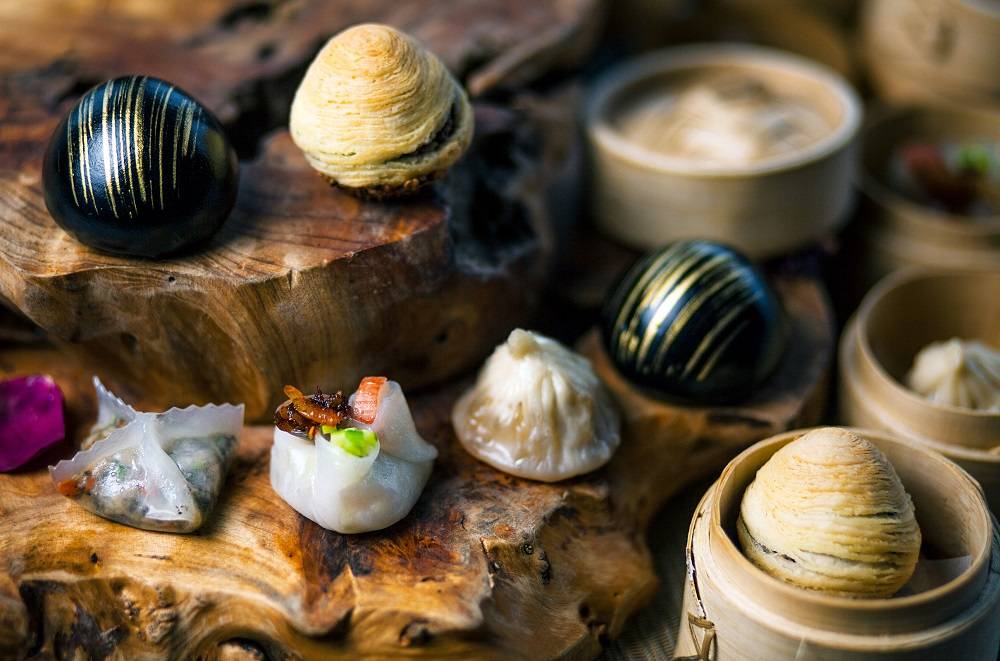 A famous Cantonese proverb, "Anything that walks, swims, crawls, or flies with its back to heaven is edible", inspires the next part of the Flavours of China Brunch menu. Featuring dishes from land, sea to air, guests can enjoy a choice of dishes including the delicious, Angus Beef Tenderloin with Chinese Walnuts, braised with Zhu Hou yellow bean paste, topped with Northern Chinese walnuts, giving texture and an earthy finish. Meats such as beef are common up North to keep stomachs full during the harsh cold of winter.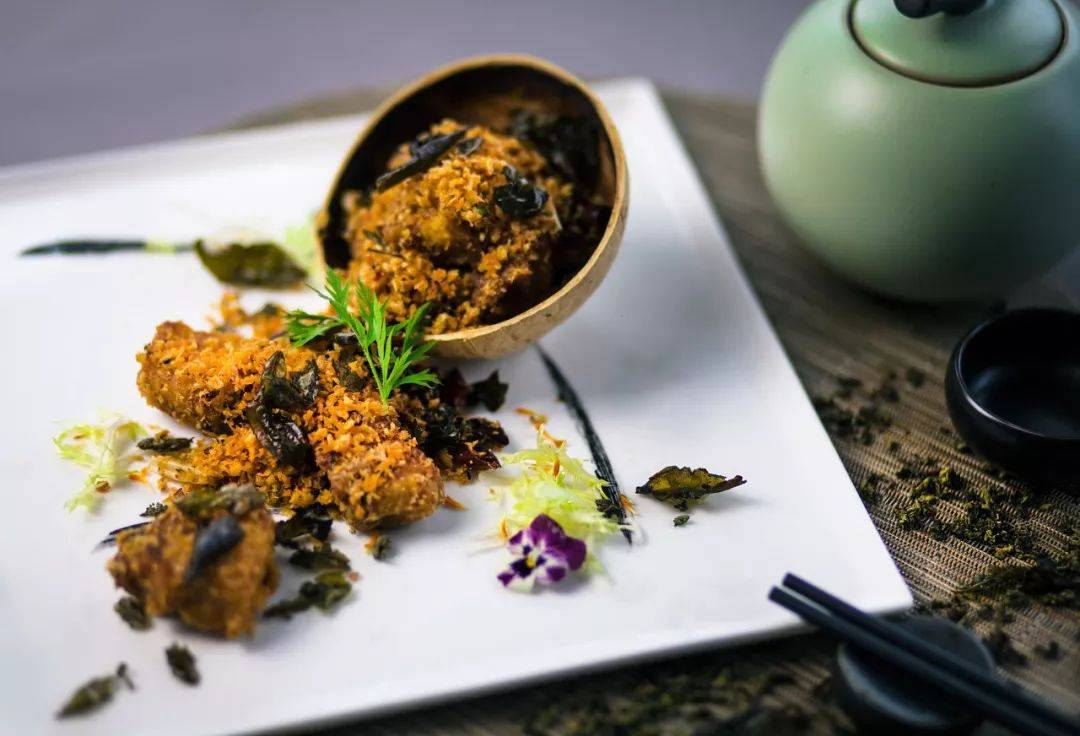 Another interesting Easterly dish is the Crispy Taiwanese Prawns with Fresh Mango, Kumquat, Pomegranate & Da Lian Wasabi. Although relatively unknown, China is also an origin of the horseradish root made to produce wasabi, famously grown in the Northern Province of Shandong, as well as in Taiwan's Ali Shan Mountain. The next dish, hailing from down south, Guangdong 'Bi Feng Tang' Fried Pork Ribs with Garlic Tea Flakes, is wok-tossed using the garlic, scallions, and red chilli; a mixture of ingredients made famous by the typhoon shelter fisherman who would use this recipe to make their meals during times of heavy rain.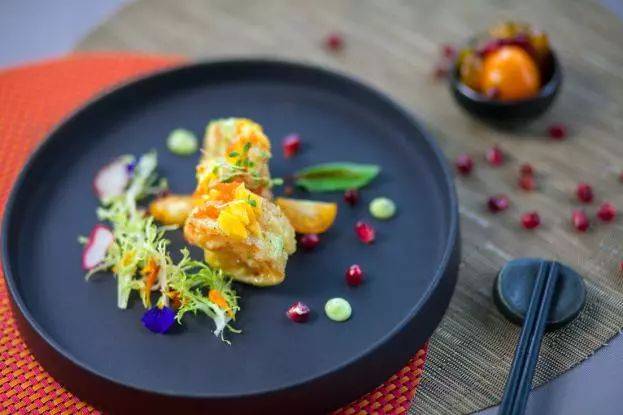 As a sweet finale, guests are asked to journey South West, with a choice of dessert made from the renowned Yunnan rose, not only pleasant in appearance but also in taste. Presented as a delectable, Yunnan Edible Rose Puff Pastry that melts in the mouth, or as Da Li Homemade Rose Ice Cream, that comes billowing with smoke. This provincial dish is great for an exciting end-of-brunch photo op, a perfect last stop on the food portion of the journey.