👉 Confirmation within 24 Hours
👉 Collect paper tickets @venue

👉 Show Lasts 55 mins (without intermission)
👉 Recommended Age 2+
👉 Each Attendee Requires a Ticket
👉 Language: English

👉 No Cancellation
---

**** '…beautifully engineered, full of really clever surprises' – The Herald
**** 'a simple concept, beautifully worked out; and I've rarely seen a toddler audience so happy' – The Scotsman
***** 'ingenious and full of magic and amazement' - The Edinburgh Guide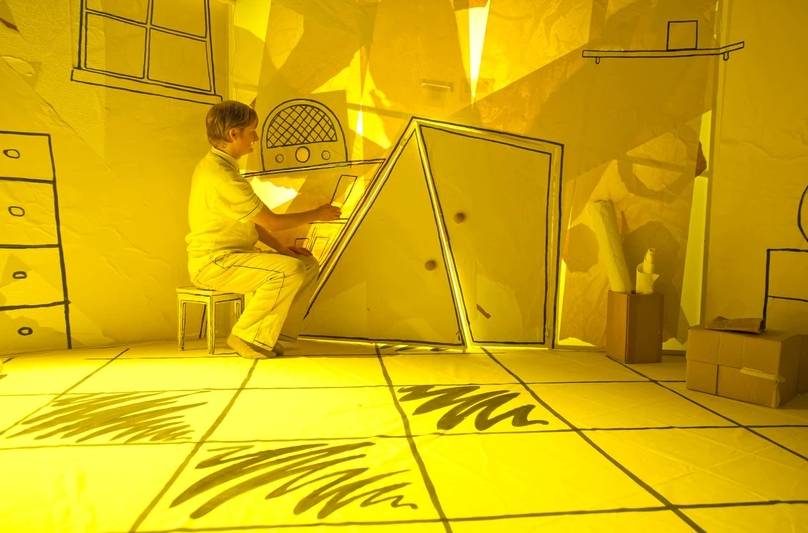 Paperbelle's world is black and white and she likes it that way. She's heard of colour; but would prefer things to stay as they are. The colours, on the other hand, want to play games and they want Paperbelle to join in. Paperbelle's world is changing – will she try to stop it or might she find it's not as bad as it first seemed…?


An enchanting theatre performance for children aged 2 to 6 years and their families, friends, schools and nurseries. Paperbelle is a gentle and playful exploration of colour set in a magical world of paper..
Frozen Charlotte is one of the leading companies producing work for children in Scotland – winners of the 2012 Critics Awards Theatre Scotland for Too Many Penguins?
"We wanted to create 360 degree world at which the children were the centre."
Frozen Charlotte, UK