MISSION OUT 2018
Summer Pool Party
Coming soon
▼
In accordance with the tropical season,
MYST in cooperation with FUSION&LINX,
brings everyone a spectacular summer celebration!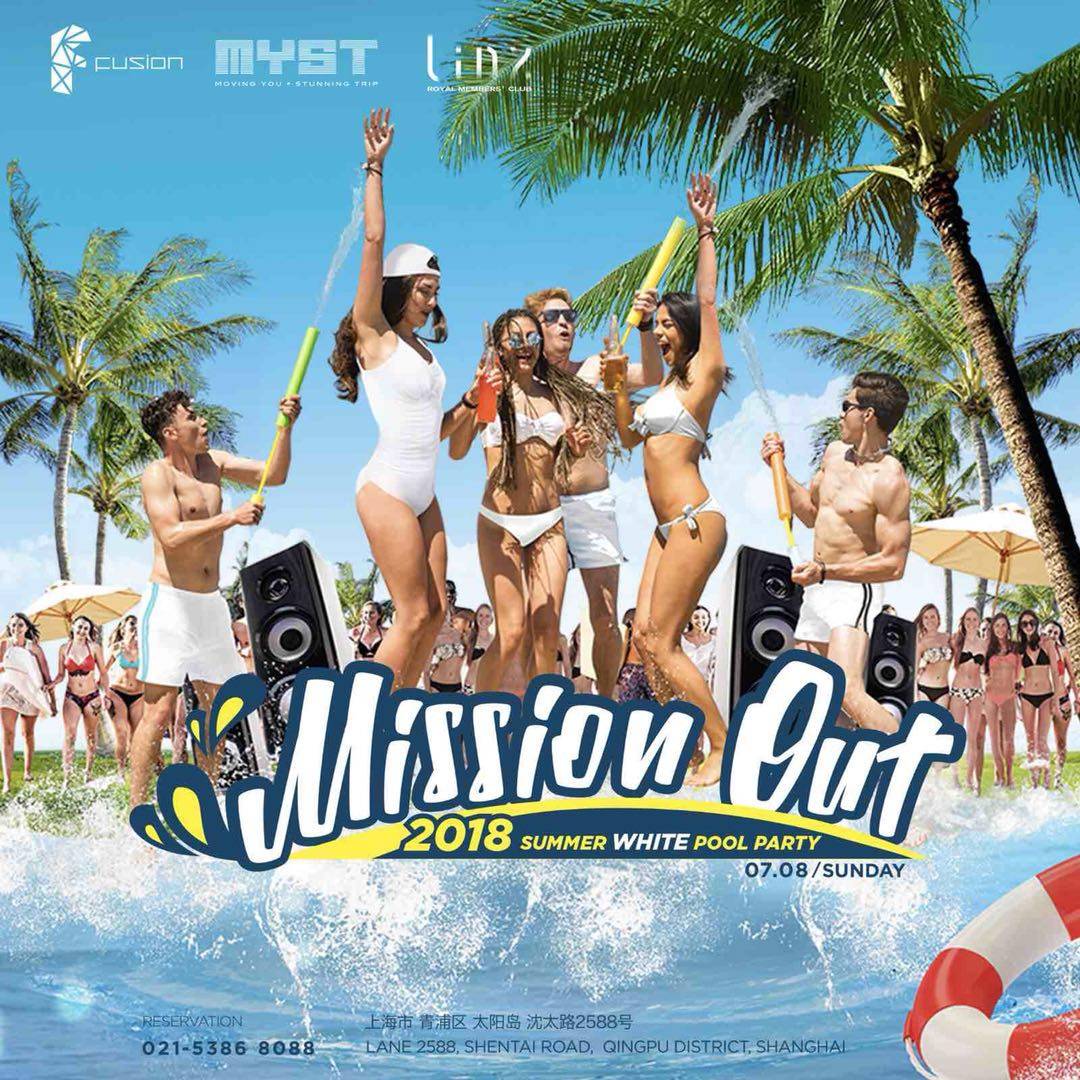 1. GETTING THERE
▼
When: 8th July

Where: Sun Island Resorts
Roundtrip bus shuttle service.
Self-driving benefits: Bikini model car wash service.

2. DRESS CODE
▼
Arrive in an all-white attire
Or, stand-out from the crowd and go for a sequinned number!

ALL IN WHITE
Make the summertime worthwhile.
Join us on this party-filled day and dance like nobody's watching!
Are you ready to party?
3. CONCEPT
▼
All Environmental In Party
Please join us in defending our planet!
Created from the water given by mother earth,
the Pool Party has environmental protection as its core concept.
We will try to avoid and recycle all disposable plastic products!
Fun DIY activities await you!

MISSION OUT 2018 Is Coming!
Buy tickets NOW!
Round-trip coach transfer. Pre-sale tickets include a glass of wine.
Fireworks l Lineup TBA

More highlights to be announced.
Stay tuned!