- Receive Tickets via Express Delivery
- All Attendees Require a Ticket
- Show Lasts 60 mins
- English Language (without Subtitles)
- Recommended Age: 4+
---
For the last 25 years, Paul-Émile Dumoulin has worked in a municipal library.
He is serious and proud, though terribly clumsy. The shelves must be impeccable, publications carefully organized. But beware, when his passion for books gets ahold of him, he can't help but plunge, head first, into their stories.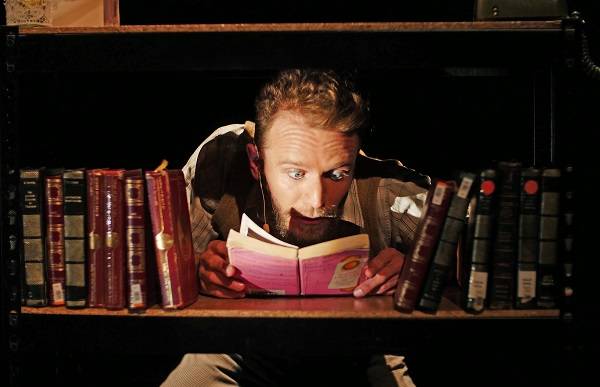 Overwhelmed with excitement, he starts doing acrobatics, performing feats of balance, juggling, break dancing and beatboxing. This is a show that highlights the power of literature as well as imagination.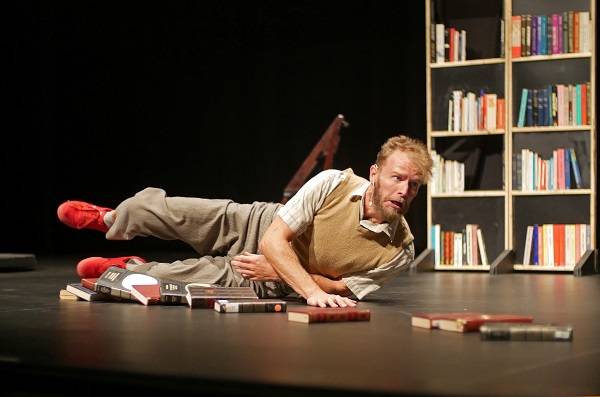 The word of Director M-H-D'Amours
Reading has always been a stimulating activity for me, and in addition, it develops the cognitive ability and the imagination of children in a remarkable way. As for the library, it is a place of all possibilities, from one shelf to another, from a novel to a non-fiction book, a place so quiet, and yet so noisy with all those words locked behind the covers, those words that are just waiting to be read, to come alive and take their reader on an adventure, to a distant country, and maybe even fall in love.
The Librarian brings books to life, through the character of Paul-Emile Dumoulin, interpreted by Hyppolite, a multidisciplinary artist who has largely contributed to the creation of this production.