Date: 16th Sep 2018 - 22nd Feb 2019
Venue: Feiyang Skating Center
Address: 201 Yunlian Lu, near Qihe Lu, Pudong, Shanghai
E-ticket/Will Call Option Available:
Once you have successfully paid you will receive a confirmation email with your e-tickets inside. Please bring this confirmation with you to the venue to exchange for your physical tickets before entry. Please note your e-tickets WILL NOT gain access into the venue until you have exchanged for physical tickets at will-call.
Will Call Open Hours: 60 Minutes Before the Game
Will Call Location: Tickets booth, 1st Floor, Enter via Main Entrance
Seating Map: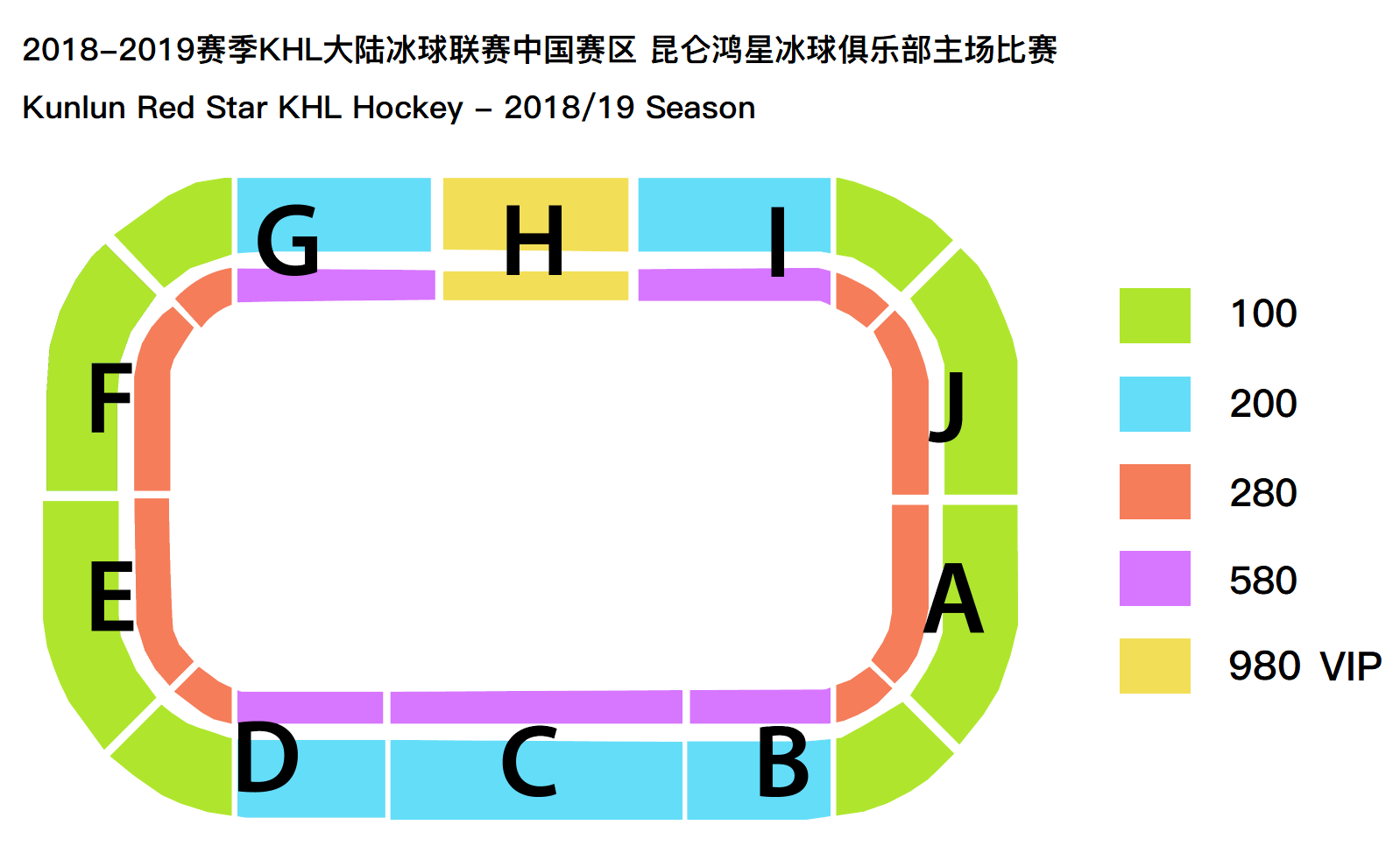 EARLY BIRD AVAILABLE NOW! ENJOY 20% OFF FOR LIMITED TIME ONLY!
¥200 - Blue Bowl
One ¥200 ticket
One 20% OFF Kunlun Red Star merchandise coupon
¥280 - Orange Bowl
One ¥280 ticket
One 20% OFF Kunlun Red Star merchandise coupon
¥580 Buddy Pair - Purple Bowl
Two ¥580 tickets
Two Kunlun Red Star hats
¥580 Family Package - Purple Bowl
¥980 VIP - Yellow Bowl
One ¥980 ticket
One fruit basket
One photograph signed by players
One Kunlun Red Star jersey
¥1800 Season Tickets - Purple Bowl Section C
One ¥580 ticket in section C for each game (14 games, from 9/16 to 11/29)
Schedule:

Scan the QR code to join our Wechat group for more info!