We walk in life with the desire to make our dreams come true. It's not always easy but the eagerness pushes us to try and try again. Sometimes, by chance, we find in our way a person who helps us to lose fears, doubts and uncertainties until realize our dream. 'Screen Man' is the person on the path of our protagonist.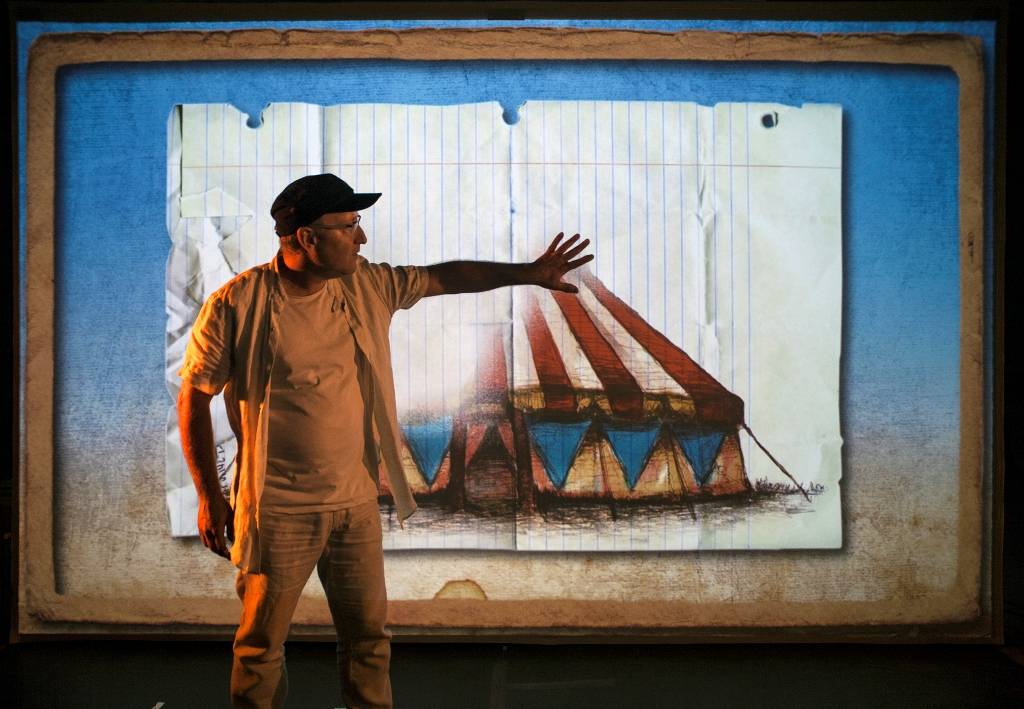 The lead character of this show inhabits a private universe in which he plays with images and transforms them. Suddenly Pomodoro appears, a small being that starts out as a projection and becomes a real puppet, and this visit will alter our protagonist's routine. Thus a close relationship of trust and solidarity will begin, leading to the search for a common dream under the starry sky.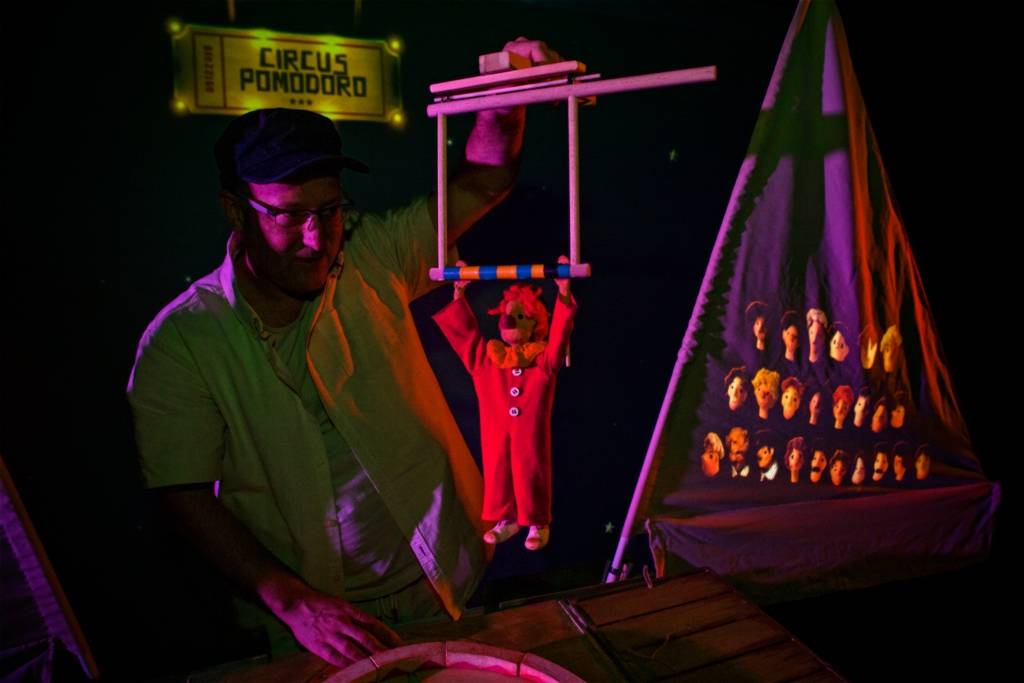 Tian Gombau transforms into the screen man to explore the technological possibilities and the synchrony of image, sound and physical theatre when stimulating the senses.
Author: Tian Gombau
Director: Panchi Vivó i Tian Gombau
Performer: Tian Gombau
Performance: El Teatre de L' Home Dibuixat (Spain)