- Receive E-ticket via Email
- Gain Admission with E-ticket
- No Cancellation
---
Fat White Family are an English rock band, formed in 2011 in Peckham, South London. They came out of a squat-party scene that shaped its politics. The group is anti-gentrification, anti-consumerism, anti-censorship and rejects the notion that pop should have a politically correct agenda, and its music explores - sometimes gratuitously - the grim, often more perverse side of subjects like toxic masculinity and sexual desire.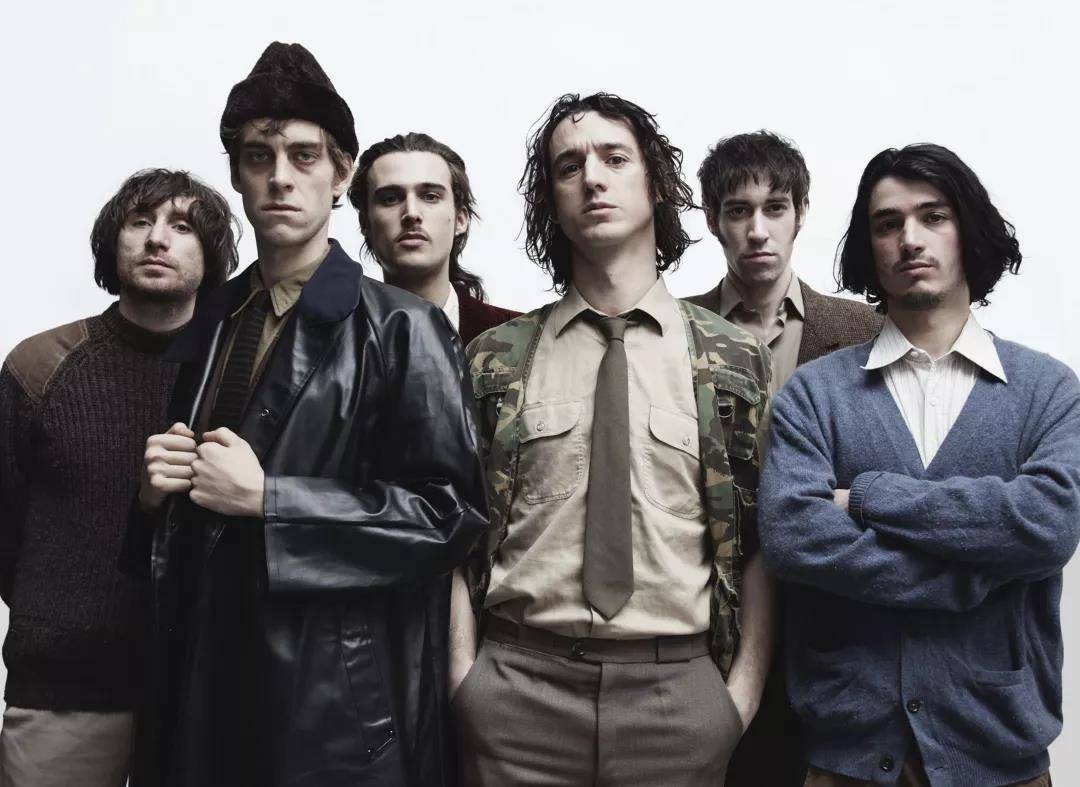 "We're entering into an age of new puritanism," said Lias Saoudi, Fat White Family's frontman. "It's depressing that we've let things drift in that direction. If you can't explore difficult ideas in art, where can you explore them? Not everybody can afford a therapist."
When the band formed in a Peckham squat in 2011, Adamczewski and the charismatic and messianic Lias were the creative dynamo at the heart of the project, with significantly younger keyboard player Nathan acting as the social lubricant who enabled them to work together despite their fractious relationship.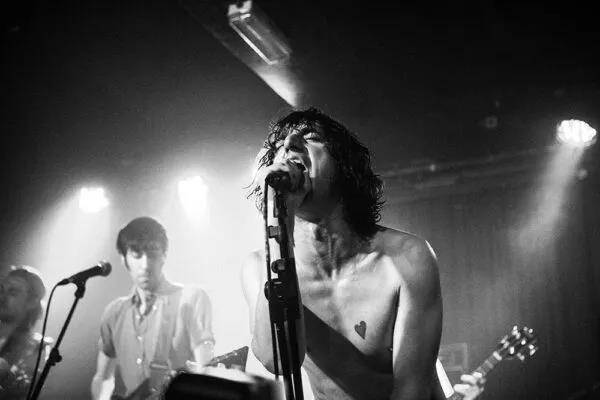 They released their debut album, Champagne Holocaust, in 2013, on UK label Trashmouth Records. It was released in 2014 in the U.S. on Fat Possum Records. The band released Fat Whites/Taman Shud, a split EP with Taman Shud, on 11 December 2013 on Trashmouth. On 10 March 2014, Fat White Family issued their first single, "Touch the Leather", on Hate Hate Hate Records.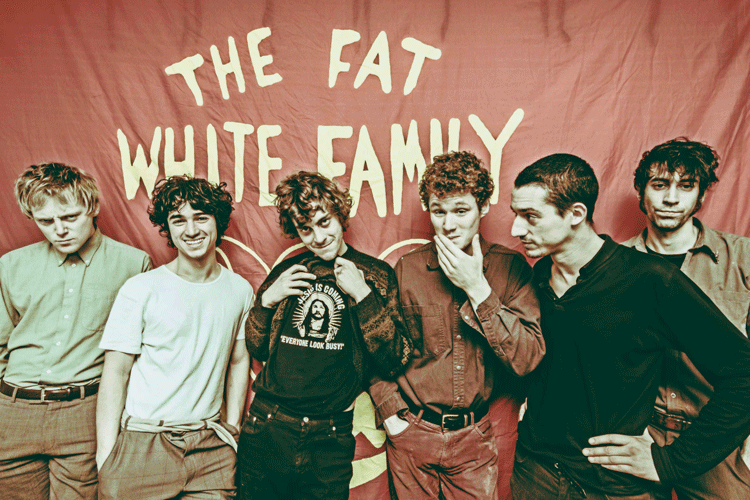 Their second album, Songs for Our Mothers, was released in 2016 by the Without Consent label.[8][9] Lias Saoudi described the album as an attempt to "really to get at the shittiness lurking in the core of my own soul, and in everybody else's." It was promoted with a single for "Whitest Boy on the Beach", which was later chosen for the closing credits of the 2017 film T2 Trainspotting.On 9 January 2019, Fat White Family announced the release of their third album, Serfs Up! on 19 April 2019 on Domino Records.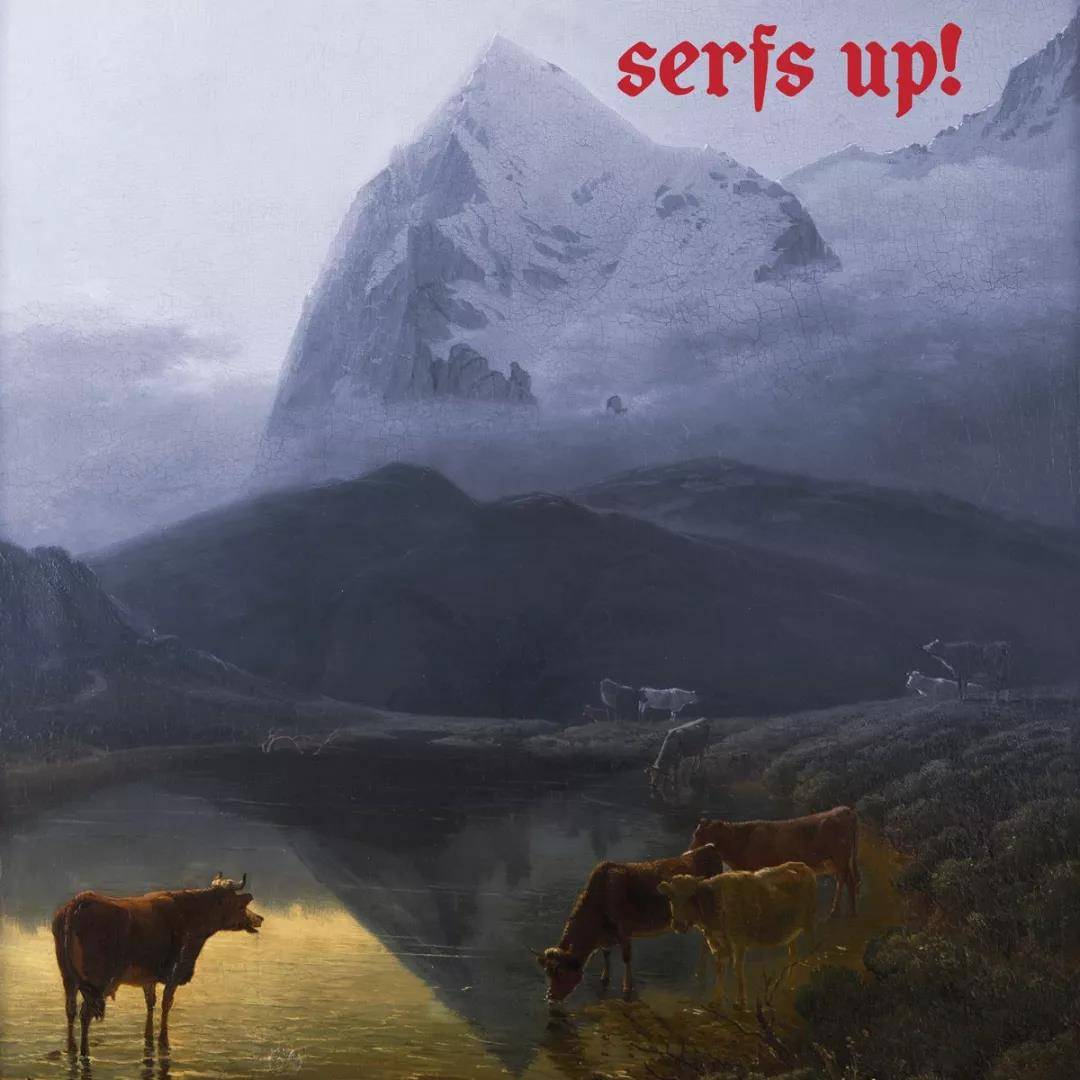 Lias Saoudi said that being anti-establishment "will always be our politics" but "Serfs Up!" marks a shift in tone away from nihilism: It is "upbeat and melodic," said Saoudi, rather than "dismally pessimistic" like their previous material. The album is about "learning to celebrate" the world's harshness "in a beautiful way, so it's not so disturbing," he added.