All tickets are valid for Friday (practice day), Saturday (qualifying) and Sunday (race day).
Price:
Grandstand Seating Main Straight
A Platinum ¥2760
A Gold+ ¥1860
A Gold ¥1660
A Silver+ ¥1460
A Silver ¥1260
Grandstand Seating Back Straight
General Admission
B ¥580 (+ ¥20 booking fee)
J/L/F ¥480 (+ ¥20 booking fee)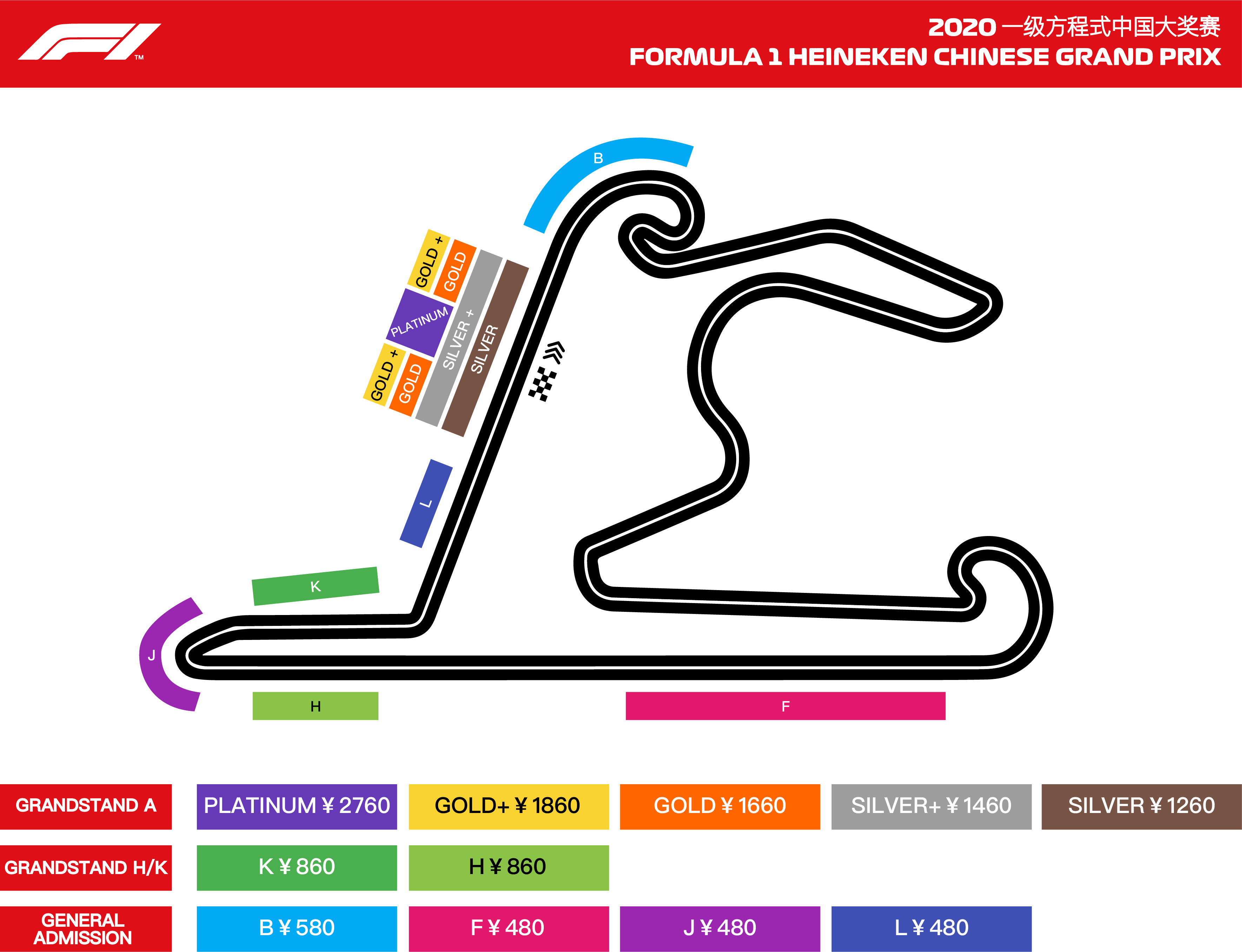 FAQs
How do I collect my tickets if I choose e-ticket?
Once confirmed, we will send you a confirmation email with your e-tickets attached. Please bring this confirmation email and your passport to the venue box office to collect your physical tickets before entry.
Please note your e-tickets
WILL NOT
allow access into the venue until you have exchanged for physical tickets at will call.
Can I bring my own food and drink into the venue?
Guests are allowed to bring food or drink items into the venue. However, outside alcohol is not allowed.
Is there an age limit?
Children of 16 and under are required to be accompanied by an adult to attend the race. The event organisers suggest that children of 3 years and under do not attend the event.
Can I request a special seat?
Selecting specific seats online is not possible. However, you can send us your request/preference when ordering tickets and we will do our best to satisfy your demand.
Will my tickets have adjoining seats?
Yes, all tickets in the same order will have adjoining seats. We can only guarantee adjoining seats for tickets purchased under the same booking. In case you have two or more orders, please contact our customer service team - we will indicate your preference in the order and do our best to accommodate your request.
Are parking tickets available?
Parking tickets are available for purchase 3 weeks before the event. You need to purchase a parking ticket in advance. Please contact customer service if you would like further information regarding parking tickets.
Can I cancel my ticket order?
Please note that once tickets have been paid for they are non-refundable or exchangeable. This is in line with the policy of the event organiser.