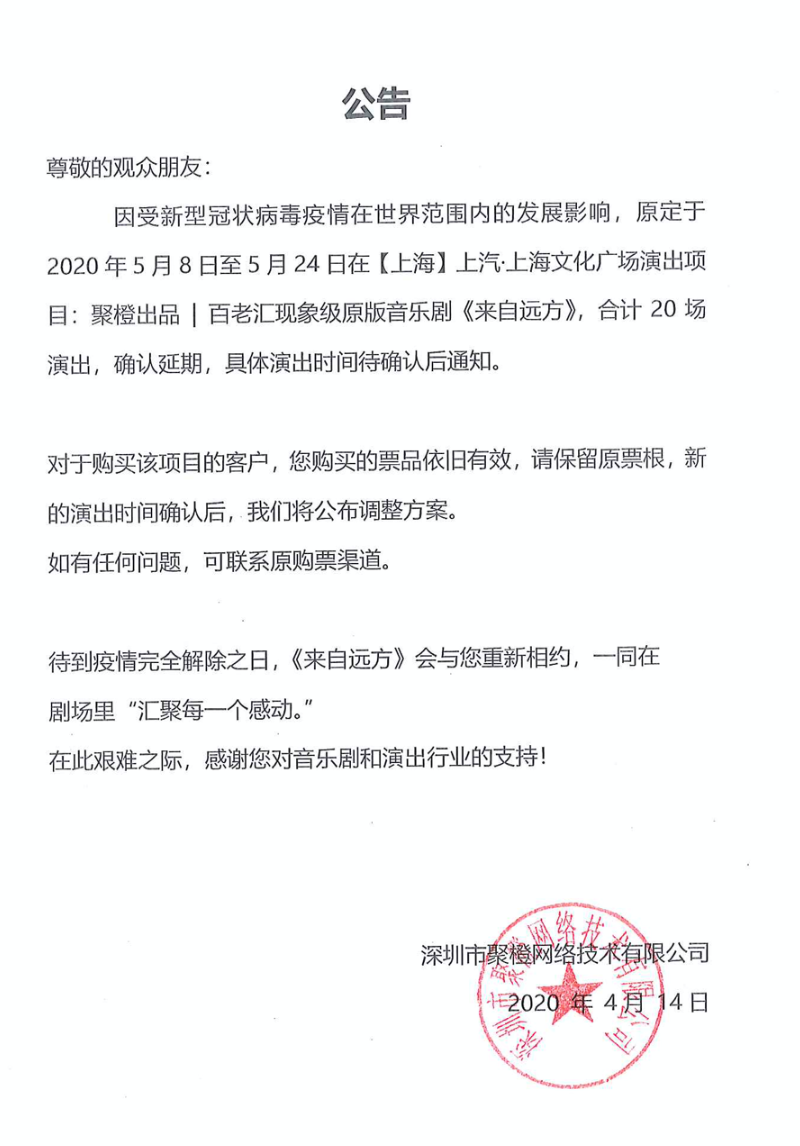 - Receive Tickets via Express Delivery
- Show Lasts 100 mins (without intermission)
- English with Chinese Subtitles
- Children Under 1.2m Not Permitted
- All Attendees Require a Ticket
- No Cancellation
---
THE PHENOMENAL BROADWAY MUSICAL WILL OPEN IN CHINA FOR THE FIRST TIME

Everyone knows about the horrific events of 9/11...
but few of us know about the story of 9/12
One of the biggest hits on Broadway, COME FROM AWAY will open in China May 2020, its first landing in a non-English speaking country.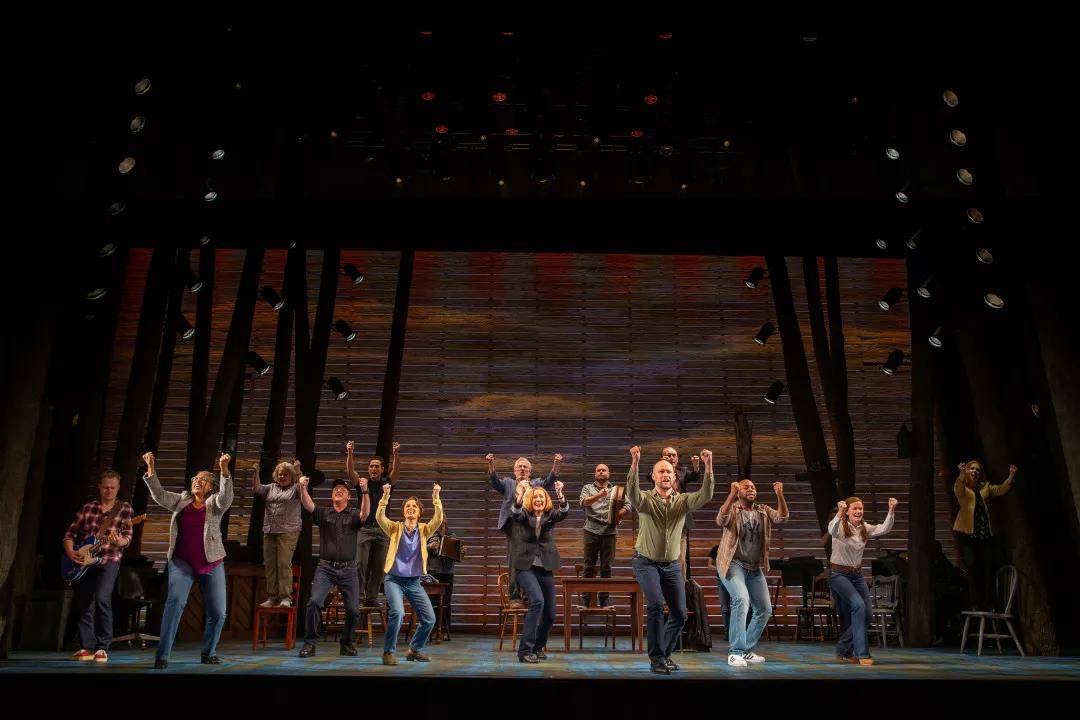 COME FROM AWAY is a ground-breaking musical that tells the true story of the immediate aftermath of the terrorist attacks of September 11, 2001. It depicts the extraordinary convergence on September 12, 2001, when 38 planes and nearly 7,000 passengers were forced to land in Gander, a small town in Newfoundland, Canada, with less than 10,000 residents. Cultures clashed, and nerves ran high, but as uneasiness turned into trust, music soared into the night and gratitude grew into enduring friendships.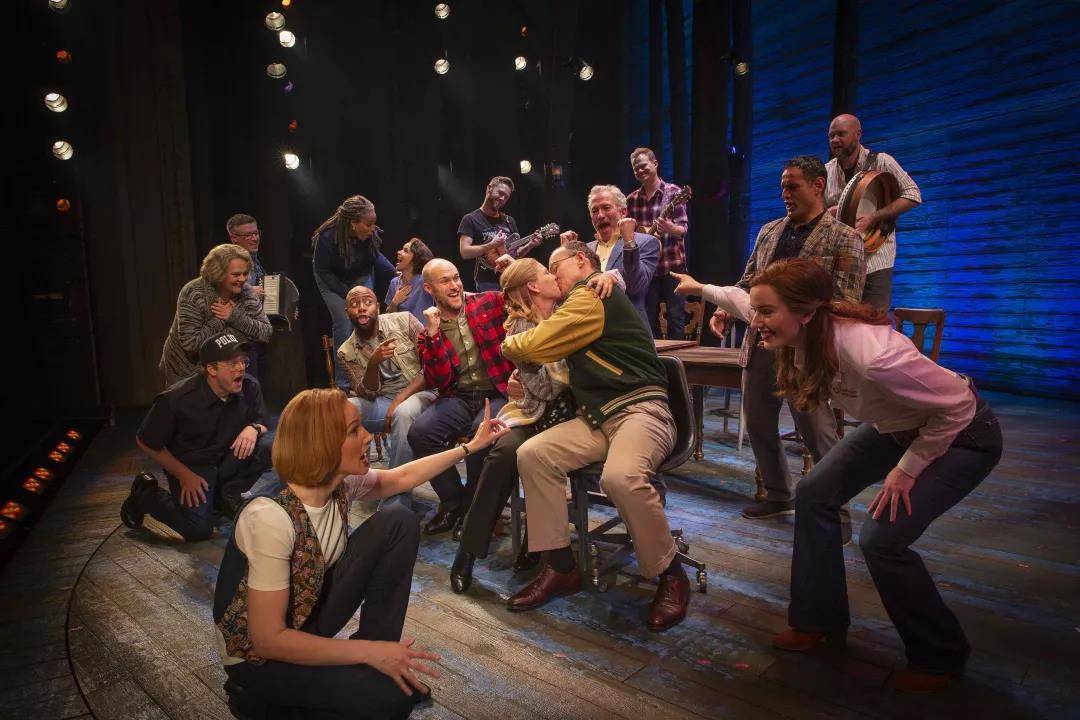 In 2011, on the tenth anniversary of 9/11, the book, music and lyrics writers, Canadians Irene Sankoff & David Hein who were nominated by for Tony and Grammy Awards due to this great creation, spent a month in Gander and were "inspired by numerous tales of ordinary people and extraordinary generosity". Then they brilliantly compressed 16,000 true stories they heard into a 100-minute musical, with 12 actors playing 24 main characters.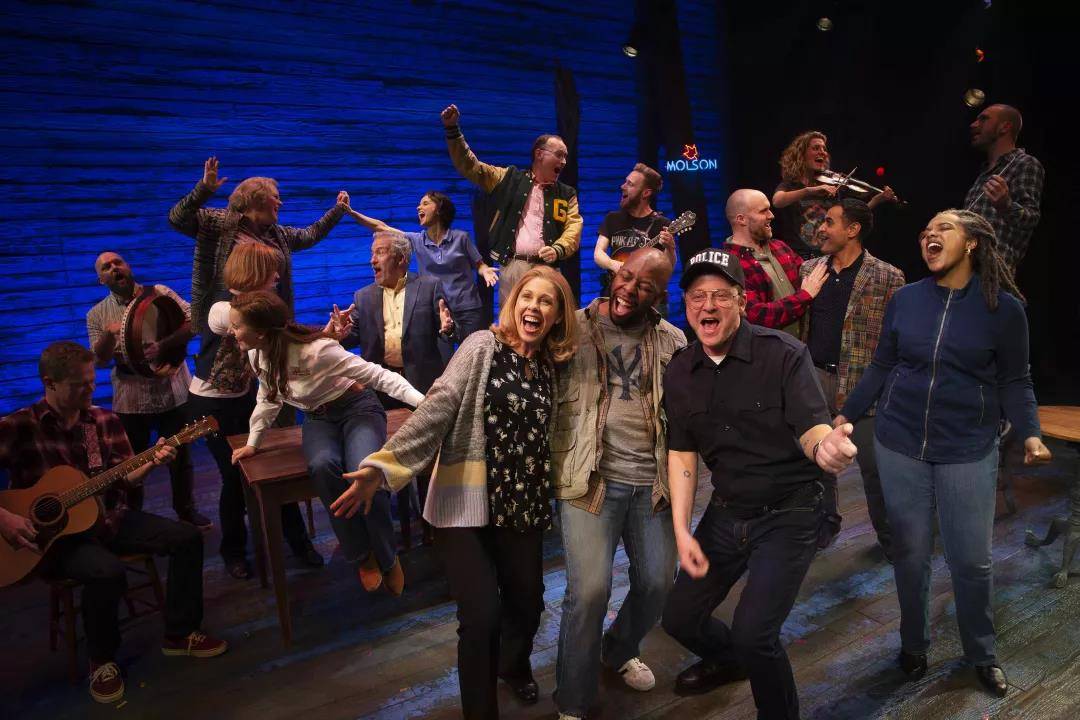 COME FROM AWAY officially opened on Broadway on 12 March 2017 followed by a North American Tour, as well as exclusive productions in Toronto, London's West End and Australia.
Along with repeatedly smashing historic box offices records and being critically acclaimed, COME FROM AWAY has also received countless worldwide nominations and won numerous significant awards including the Tony Award for Best Direction of a Musical (Christopher Ashley), Winner of 4 Olivier Awards including Best New Musical and Best Theatre Choreographer (Kelly Devine), Winner of 5 Outer Critics Circle Awards including Outstanding New Broadway Musical, and Winner of 3 Drama Desk Awards including Outstanding Musical.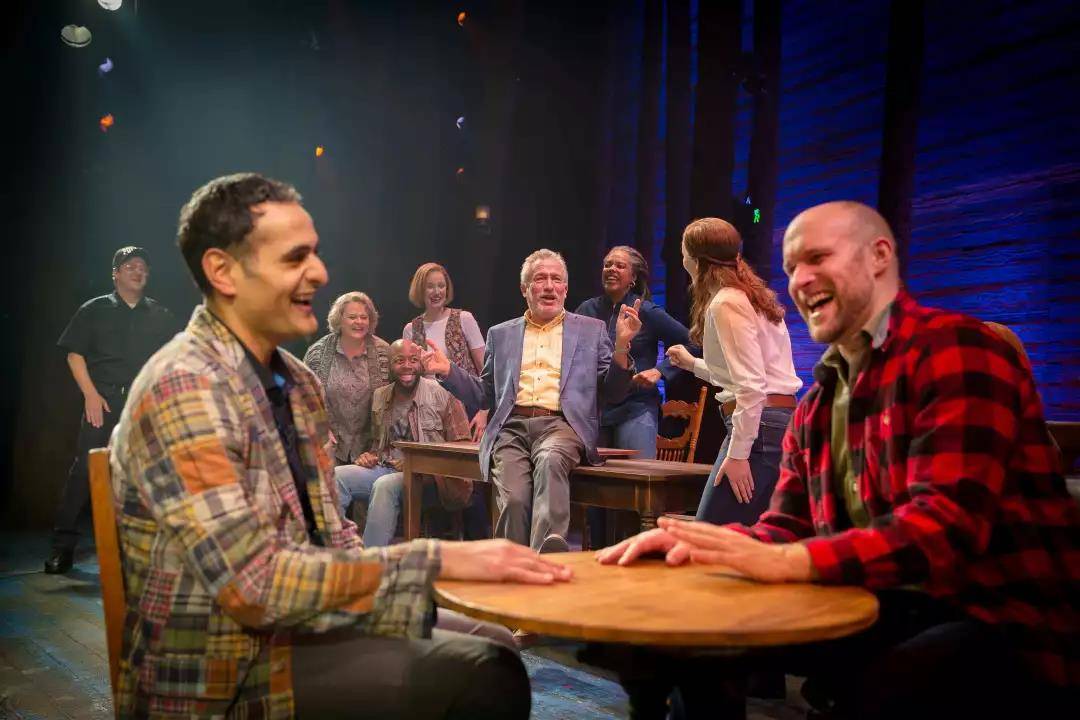 With remarkable success around the world, COME FROM AWAY has been cast in the spotlight among musical lovers in China. It achieved 9.2/10.0 on DOUBAN, one of the most-used sites for rating and reviews of movies, TVs and performances, in which 67.2% users generously gave the rare five-star (highly recommended) to this show.
Meanwhile on Chinese social media giant WEIBO, expectations and repos from audience members who saw this groundbreaking masterpiece overseas have sprung up continually. Without exaggerating, COME FROM AWAY could be one of the most anticipated musicals for Chinese audiences in 2020.
Today, it is thrilling to announce that COME FROM AWAY will start its first ever China Tour in the first half of next year, and tickets in Shanghai are available to book now! As the New York Times theatre critic Ben Brantley wrote, this creation is definitely "the catharsis you need". Seize the chance, wrap yourself in this soul-feeding story, drown yourself in tears and laughter and get to experience this fresh phenomenal musical with audiences from world's leading theatre cities at the same time!