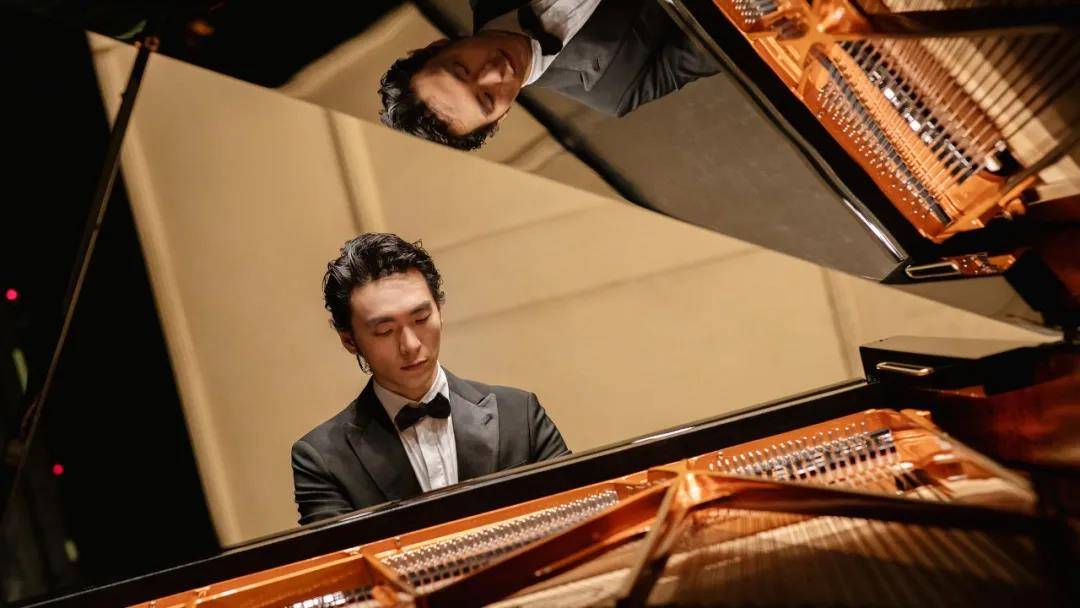 Wu Muye
Pianist Wu Muye was admitted to the Conservatoire national supérieur de musique et de danse in Paris to study piano at the age of 15, having come first in the entrance examination. He went on to take postgraduate studies, finishing with the doctoral equivalent of Doctorat de Musique Recherche et Pratique in 2009. He was a laureate in 'cycle de perfectionnement' in piano in the same year, which is the highest grade in the pianist circle in Paris.

In October 2014, Wu performed at the symphonic concert to celebrate the 65th National Day of the People's Republic of China, held at the Great Hall of the People in the presence of the three generations of top leaders. The concert was aired in full on CCTV.
In June, 2015, at the China Pavilion Day of the Expo Milano in Italy, which was attended by Chinese Vice-Premier Wang Yang, Wu won popular acclaim with his piano performance of his original arrangement of On the Field of Hope. Later that year, in September, he was invited to perform at the state dinner after the President's review of the troops on 3rd September, 2015, as part of the commemoration activities to mark the 70th anniversary of the victory in the World Anti-Fascist War. He performed Defend the Yellow River on the occasion.
In September, 2016, Wu performed the piano classic, Moonlight Sonata, at the variety show for the G20 Summit held in Hangzhou. The following day, he performed piano pieces on a love theme for a campus campaign on the prevention of AIDS which was jointly organized by the National Health and Family Planning Committee and CCTV in China. Wu was also appointed 'Red Ribbon Ambassador of Health' on the occasion.
Program
BEETHOVEN
Piano Sonata No. 8 in C minor, Op. 13 "Pathétique"
I. Grave - Allegro di molto e con brio
II. Adagio cantabile
III. Rondo: Allegro
Piano Sonata No. 17 in D minor, Op. 31 No. 2 "Tempest"
I. Largo - Allegro
II. Adagio
III. Allegretto
Piano Sonata No. 14 in C-sharp minor, Op. 27 No. 2 "Moonlight"
I. Adagio sostenuto
II. Allegretto
III. Presto agitato
Piano Sonata No. 23 in F minor, Op. 57 "Appassionata"
I. Allegro assai
II. Andante con moto
III. Allegro ma non troppo