👉 Receive Tickets via Express Delivery
👉 All Attendees Require a Ticket
👉 No Cancellation
---
The year 2020 marks the 250th anniversary of Ludwig van Beethoven's birth. In line with worldwide celebrations for this occasion, the Shanghai Grand Theatre has planned a series of concerts in homage to the legendary composer, including the complete cycle of Beethoven's piano concertos, first-ever in China in 2020, performed by pianist Zhang Haochen. Now the Shanghai Grand Theatre is hosting two concerts with the Shanghai Opera House, presenting the most representative symphonic works (No. 3 and 6) and relatively infrequent performed pieces (No. 4 and 8) by Beethoven. Thus the audience will enjoy a comprehensive understanding of his different symphonic characteristics.
Prior to Beethoven, no composer had ever elevated the form and substance of a symphony to such complexity and profundity as he would later have achieved. Since then, the symphony has dramatically increased in scale, with more refined themes and motives, and developments thoroughly expanded to the extreme. Owing to the deepness of intellection and complexity of techniques, his symphonies became the touchstone of symphonies by later composers, exerting pressure in particular on the romantic composers of the 19th century. To the latter, Beethoven's symphonies stood as an insurmountable "Titan".
In a span of 30 years that encompassed his entire creative output, Beethoven composed 9 symphonies, offering us a glimpse into his stylistic evolution. Symphony No. 3 "Eroica" and No. 6 "Pastoral" are the most frequently performed and widely adored. Both can be regarded as the greatest monolithic works in the symphonic repertoire.
Symphony No. 4 and No. 8 show his diversity by breaking his typical symphony style. Both are great masterpieces after centuries. Fu Lei praised Symphony No. 3 as "an unprecedented epic". Romain Rolland regarded Symphony No. 4 as "a pure fragrant flower which treasures up the perfume of these days, the calmest in all his life", Symphony No. 6 "a delicious idyll of a summer's day", and Symphony No. 8 "(that) mingles tragedy with farce and a Herculean vigour with the games and caprices of a child".
Maestro Xu Zhong, Director of the Shanghai Opera House and renowned pianist and conductor, has chosen Beethoven's four symphonies (No. 3, 4, 6, and 8) of distinctive characters. The two concerts on 9 October and 6 December not only set a stage for the Shanghai Opera House Orchestra to showcase her ever-developing capability under the baton of Maestro Xu, but also encourage the Shanghai audience to commemorate the anniversary of Beethoven's birth. In this truly remarkable year, listening to the powerful and inspirational symphonies by Beethoven refreshes and reinvigorates our minds.
The constant courage, persistence, and unyielding enthusiasm that lie in Beethoven's scores enable us to embrace the unpredictable, to face up to the changes, and to savor the ride of conquering the unprecedented challenges.
Biography(updated at 6 August 2020)
Conductor: Xu Zhong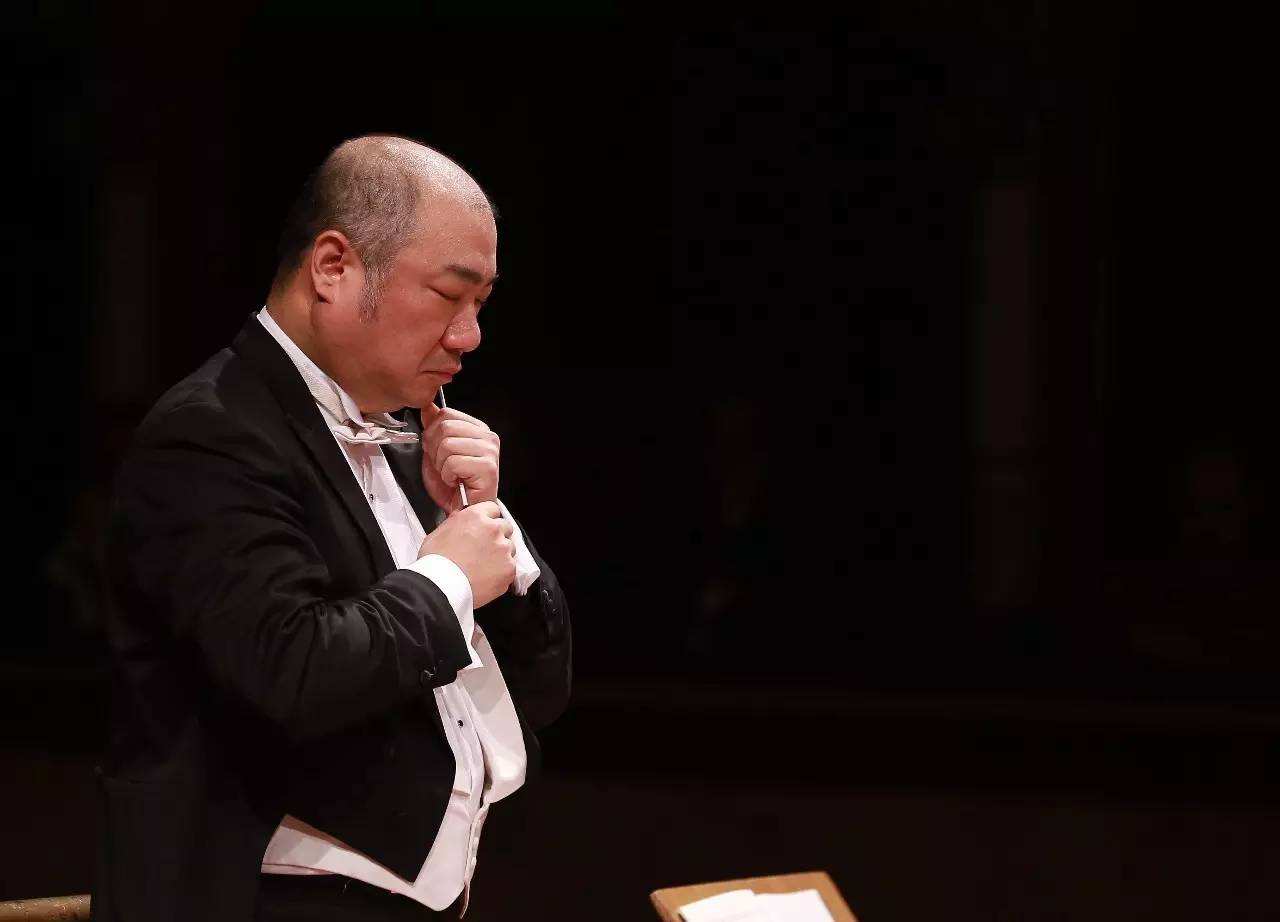 As one of the most internationally renowned Chinese pianist and conductor in the world, Xu Zhong is currently General Director of Shanghai Opera House, Principal Director of Fondazione Arena di Verona, Chief Conductor of Suzhou Symphony Orchestra and Dean of Soochow University School of Music. Between 2012 and 2015, he was Artistic Director and Chief Conductor of Teatro Massimo Bellini. Between 2013 and 2019, he was Music Director and Chief Conductor of Israel Haifa Symphony Orchestra.
Xu Zhong received the rigorous formal piano music education in the class of Dominique Merlet at Conservatoire National Supérieur de Musique de Paris with the sponsorship of Chow Ching Lie Foundation. As a conductor, he learned with Prof. Xiaotong Huang and Maestro Piero Rattalino. Xu Zhong showed his exceptional genius in piano in his early years, and was reviewed as a top artistic pianist bursting on to the world stage. He won numerous prestigious international competitions including Maria Canals, Hamamatsu, Santander Paloma O'Shea, Tokyo and Tchaikovsky.
These awards have established Xu Zhong's status as a pianist in the international music world. As a soloist, he was frequently invited to perform in most of the prestigious music festivals in Vienna, Luxembourg, Tokyo, Seoul, Beijing, Nice, Naantali and Hamamatsu. In the capacity of jury, Xu Zhong was regularly invited to the most renowned international piano competitions, including Busoni, Clara Haskil, AXA Dublin, Leeds, Marguerite Long-Jacques Thibaud, Sviatoslav Richter, Hamamatsu and Seoul.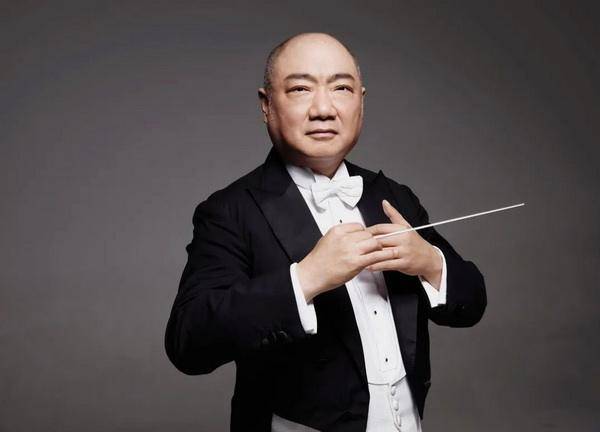 Over the years Xu Zhong has been actively worked with many prestigious orchestras, including Royal Philharmonic Orchestra, Orchestre de Paris, Orchestra Sinfonica di Milano Giuseppe Verdi, Orchestra del Maggio Musicale Fiorentino, Real Orquesta Sinfonica De Sevilla, Melbourne Symphony Orchestra, China Philharmonic Orchestra, Shanghai Symphony Orchestra, Guangzhou Symphony Orchestra, etc. His talent in conducting, in particular, has been acknowledged in the leading opera houses in Europe and worldwide - Teatro alla Scala, Teatro La Fenice, Teatro del Maggio Musicale Fiorentino, Arena di Verona, Liceu Grand Theatre, Palau de les Arts Reina Sofía, Opéra de Paris, Royal Opera House, Oper Leipzig, New York Metropolitan Opera House, San Francisco Opera House, Sydney Opera House, etc.
His repertoire includes Pagliacci, Cavalleria Rusticana, La Traviata, Aida, IL Trovatore, La Bohème, Tosca, Turandot, Suor Angelica, La Cenerentola, Le Nozze di Figaro, Der fliegende Holländer, Die Fledermaus, Das Land des Lächelns, Elektra, Carmen, La voixhumaine, Orphee aux enfers, Aleko, Don Giovanni etc. In the meanwhile, he has conducted original operas including Shen Nong, A Legendary Ruler, Tian Han, Diaries of John Rabe, and Love of Songmaoridge.
On February11 2020, Xu Zhong initiated a global music relay project, allying first class orchestras and opera houses from all over the world to encourage Chinese people in fighting against Coronavirus by using the power of music. On April 22 2020, as a continuation of the global music relay project, joining the hands with the Shanghai Radio, Xu Zhong launched a special 12-hour broadcast program named MUSIC ONE WORLD.
In 2010, Xu Zhong was awarded the "Chevalier de L'Ordre des Arts et des Lettres", and was promoted as the "Officier de L'Ordre des Arts et des Lettres" in 2018 by the Ministry of Culture and Communication, France, for his contributions in classic music and cultural exchange.
Programme
19:30, Friday, October 9, 2020
Beethoven: Symphony No. 8 in F major, Op. 93
Beethoven: Symphony No. 3 in E flat major, Op. 55
19:30, Sunday, December 6, 2020
Beethoven: Symphony No. 4 in B flat major, Op. 60
Beethoven: Symphony No. 6 in F major, Op. 68