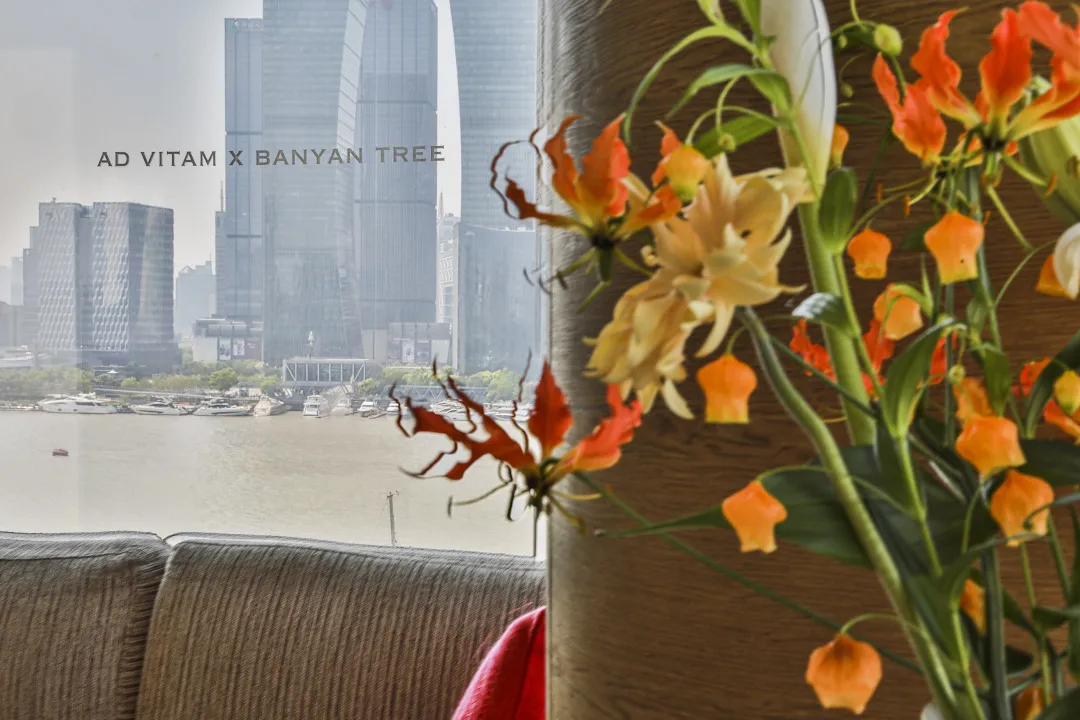 Located on the banks of the Huangpu River, Banyan Tree Shanghai On The Bund together with AD VITAM, a natural health lifestyle brand with organic essential oils as its core, to unveil the Sunset Green Themed Room in room 918 of the hotel. In this summer, enjoy a journey that close to the nature.
Every sunset is an opportunity to reset.
This summer, make your time for the sunset at the oasis in the city.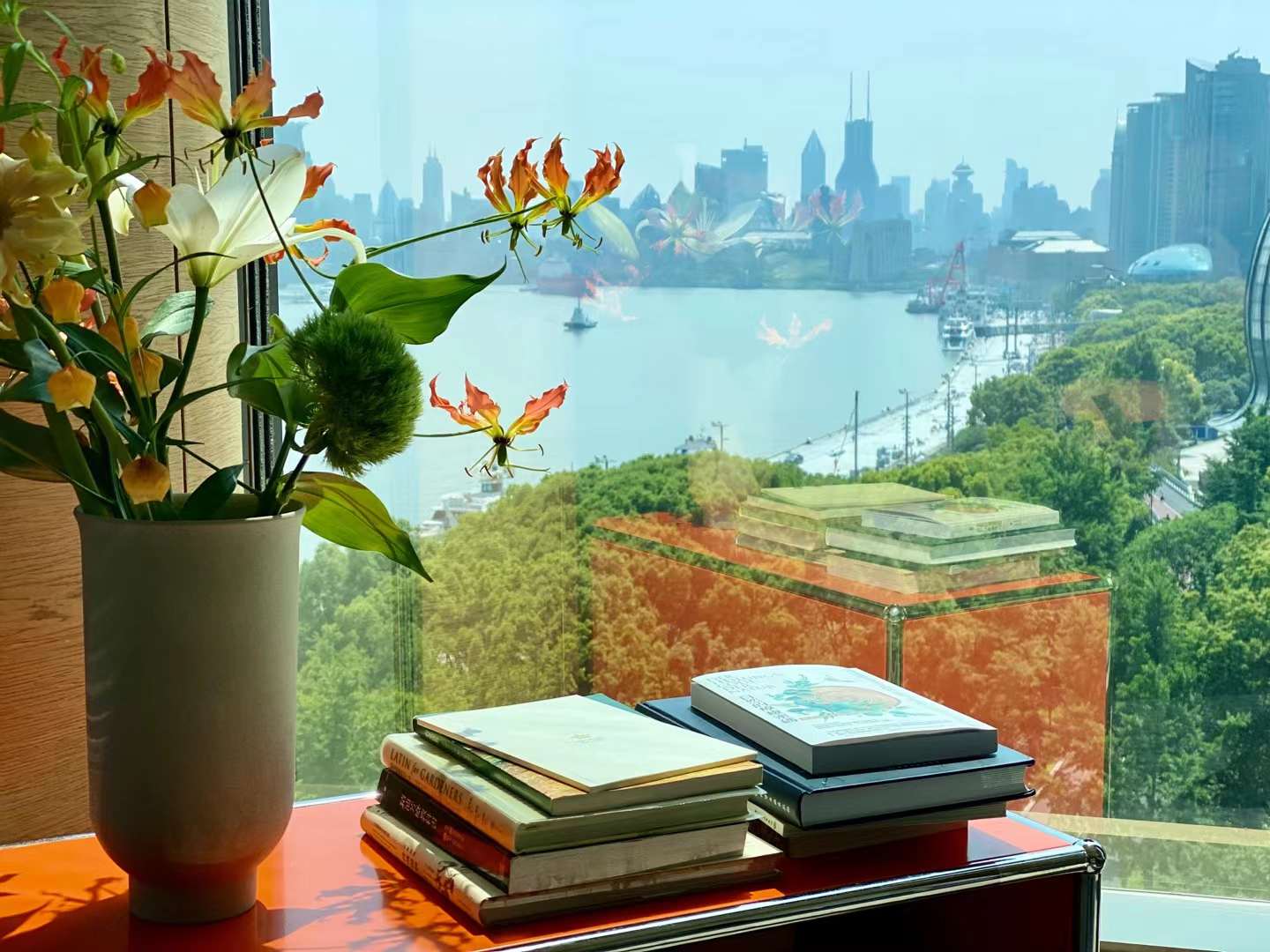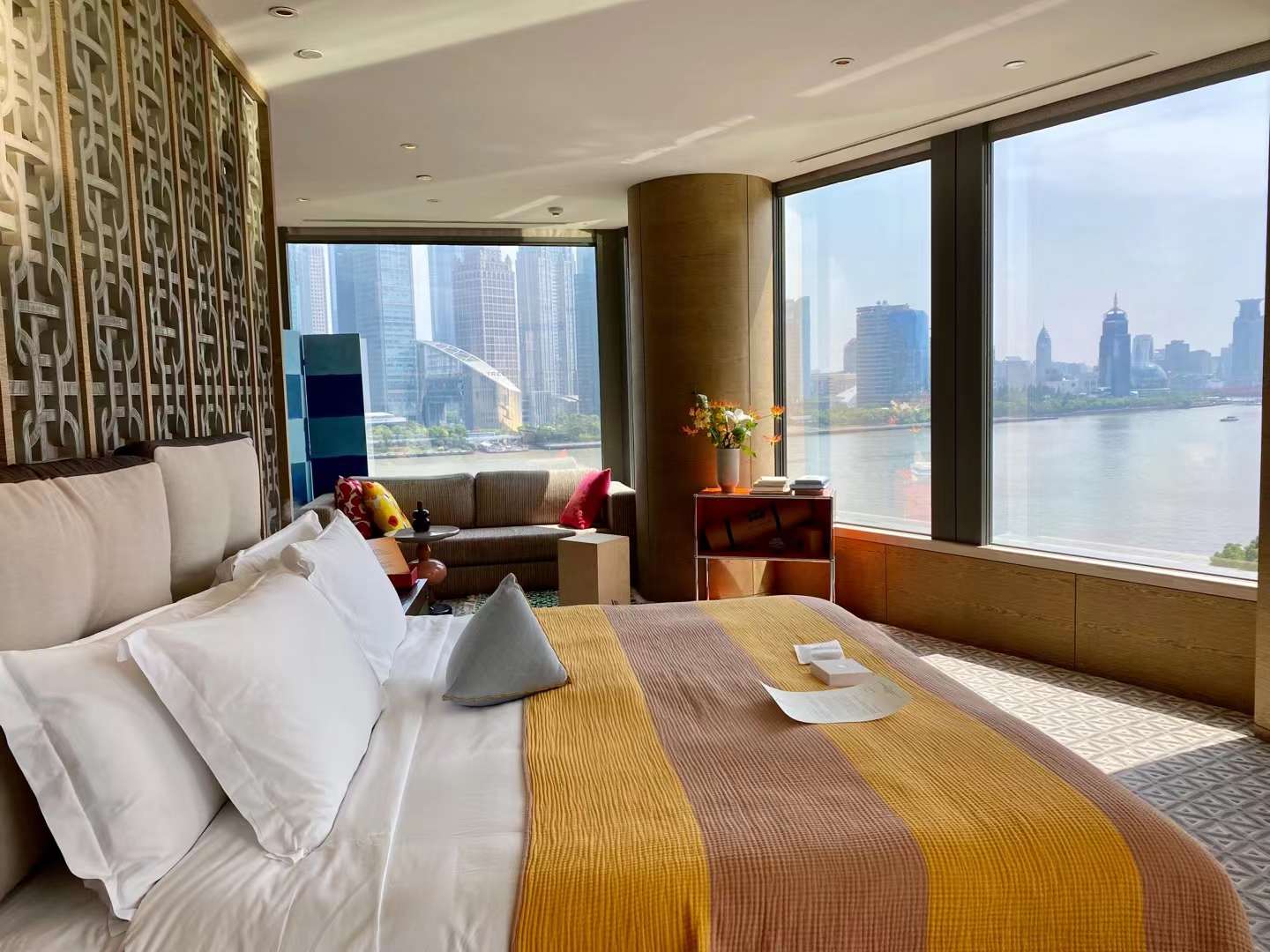 -Sunset Green Themed Room-
Themed Room 918 with "Sunset Green" as the inspiration, combined with green organic urban lifestyle and spatial aesthetic. The main visual color of the room is the green color that symbolizes nature and organic life, as well as the orange color of the falling sun and summer heat, which is both fresh and natural. Indoor deco used Java coral stone to create a natural appearance of the scene, with chessboard hand-painted screen, carpet to create a philosophical view, supplemented by 180 degrees of floor-to-ceiling windows without blocking the river view, trying to break the margin between human and nature.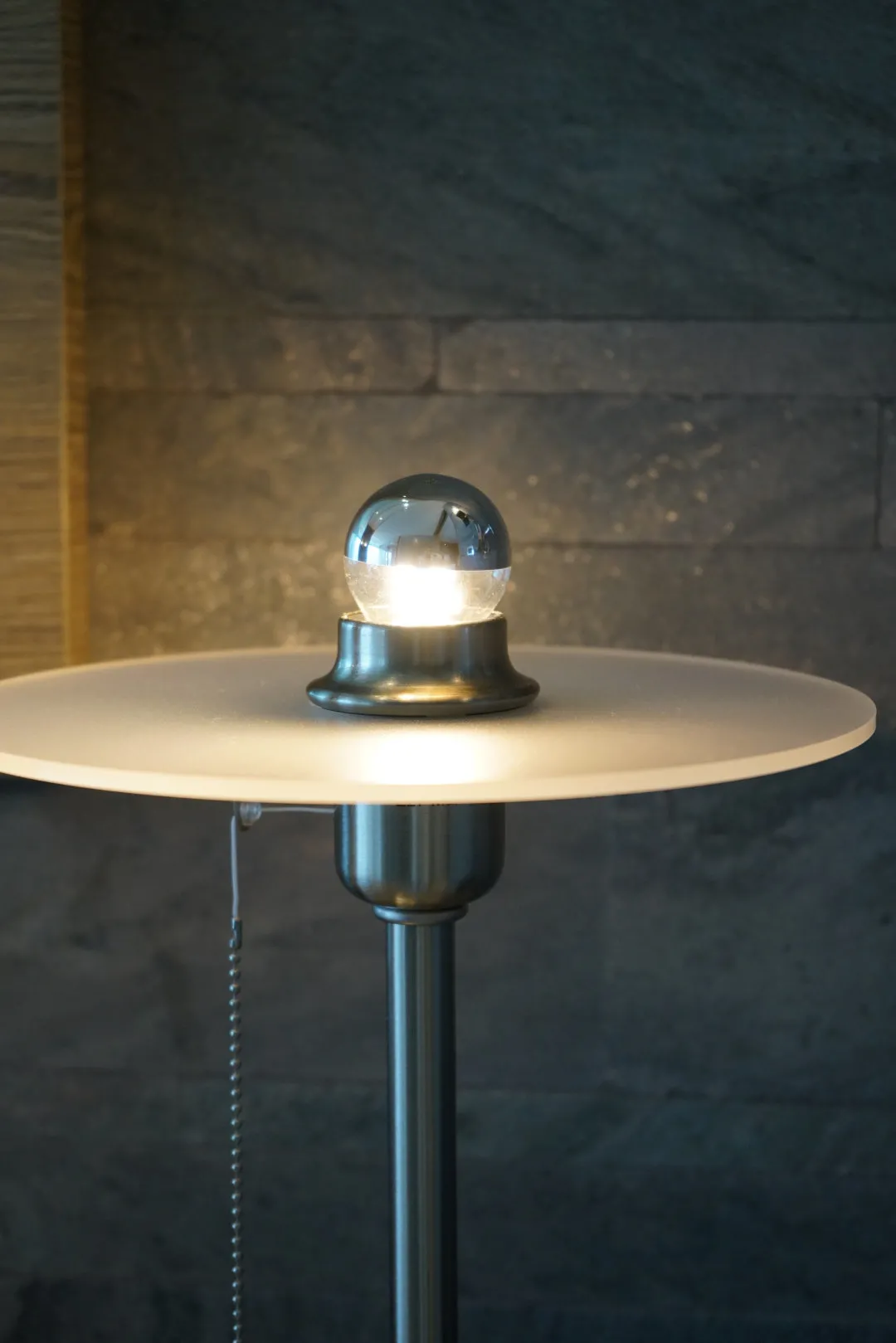 Home creative composite brand APARTMENTAL is the theme room design company, selected "ShangXia, USM, TON, studioslow, Pur Mou, Alesi, smorgasbo, MENU" and other unique home design brands, with hand-crafted art pieces together to build a natural living atomosphere, while giving hotel rooms an urban resort and home-like cozy.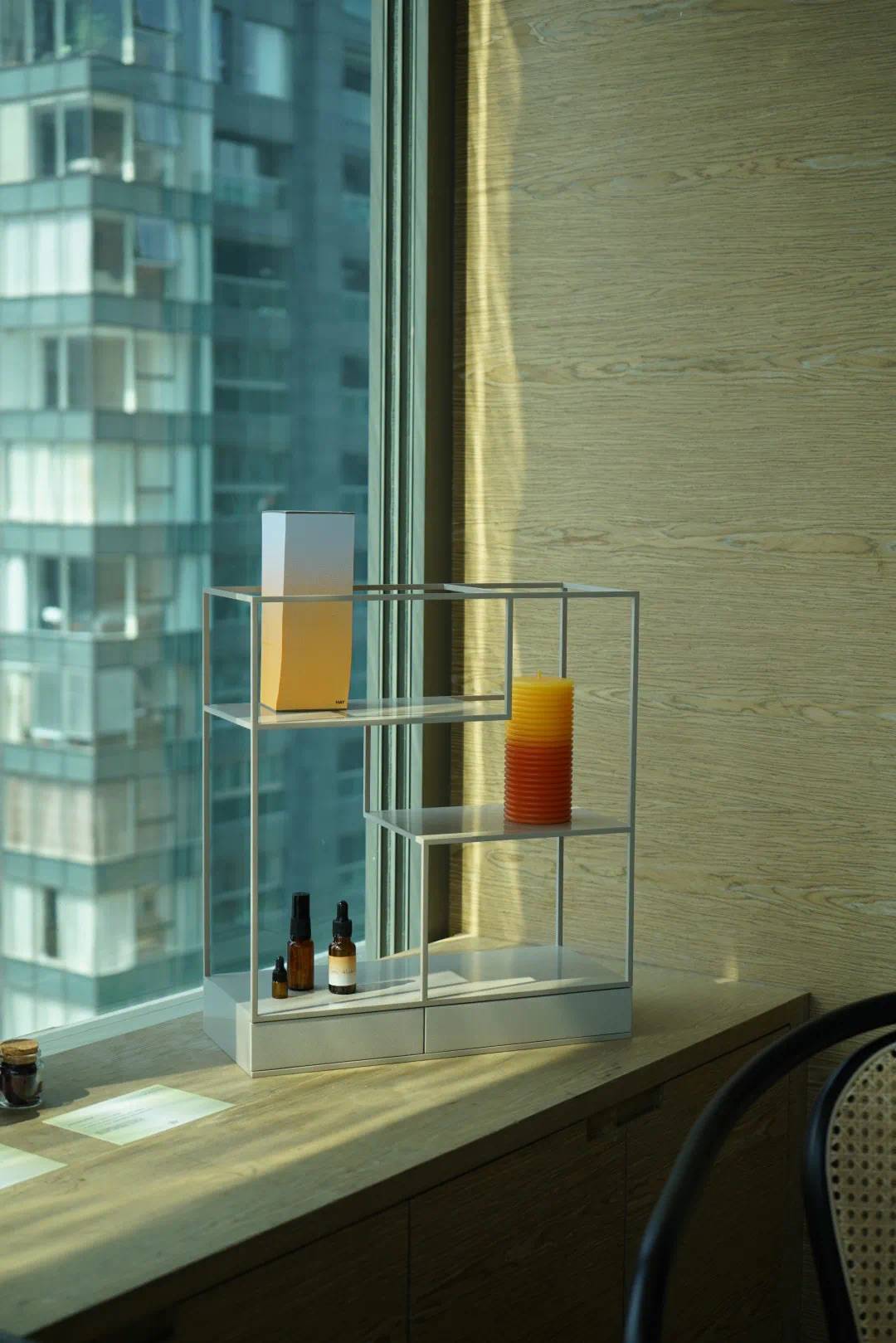 Close the door and follow the instructions while entering the room, and land on the "Happy Planet": in the early morning, let the sweet aroma of orange sugar start the whole day. Immersed in bathtubs with DIY bath ball, sniffing essential oils on the pillow before falling asleep; sense the forest or yoga, rest, and reading with the sounds of FLOW meditation.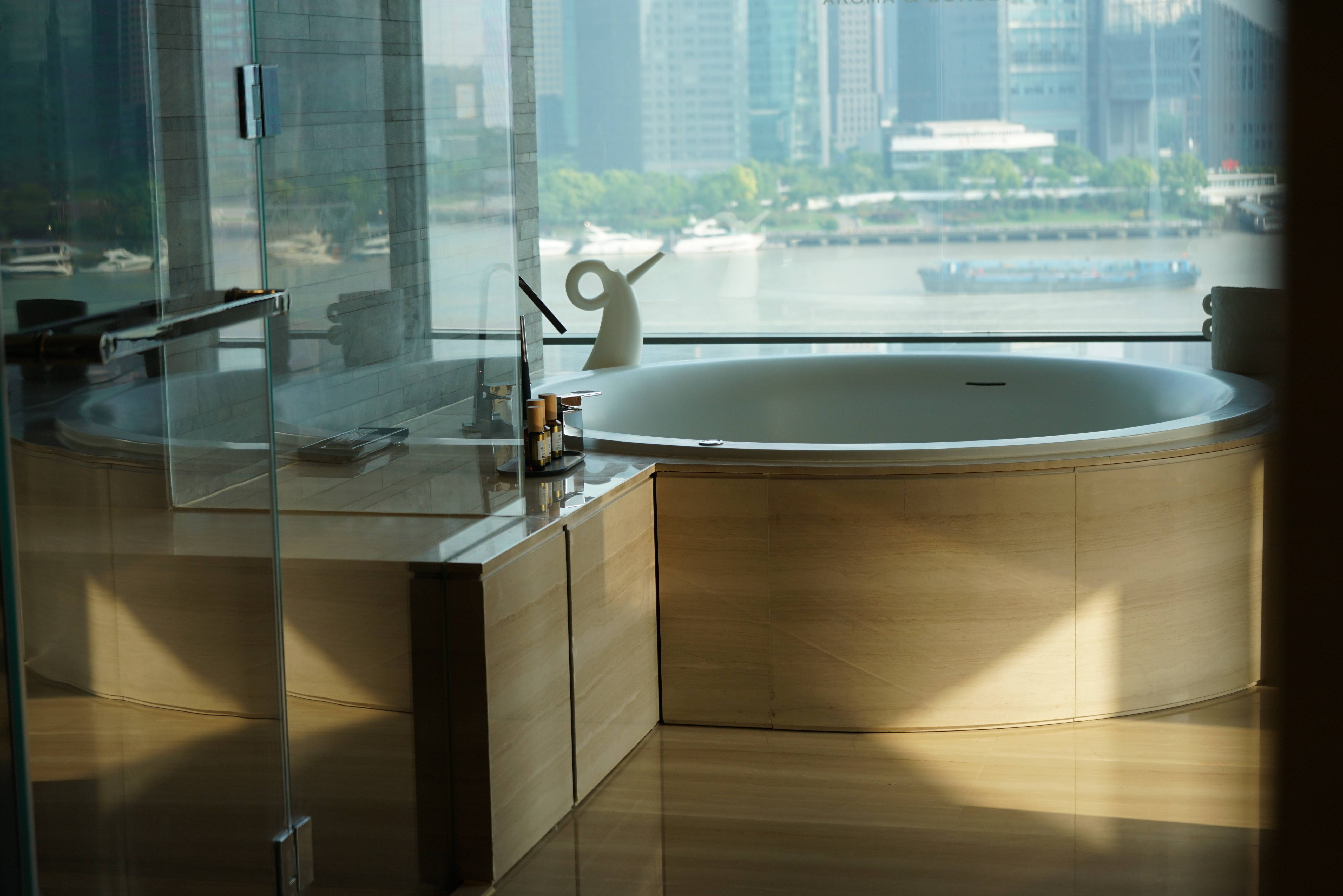 At this moment, even living in the middle of city, you can still breathe and sense these nature things around, to reach the inner healing harmony.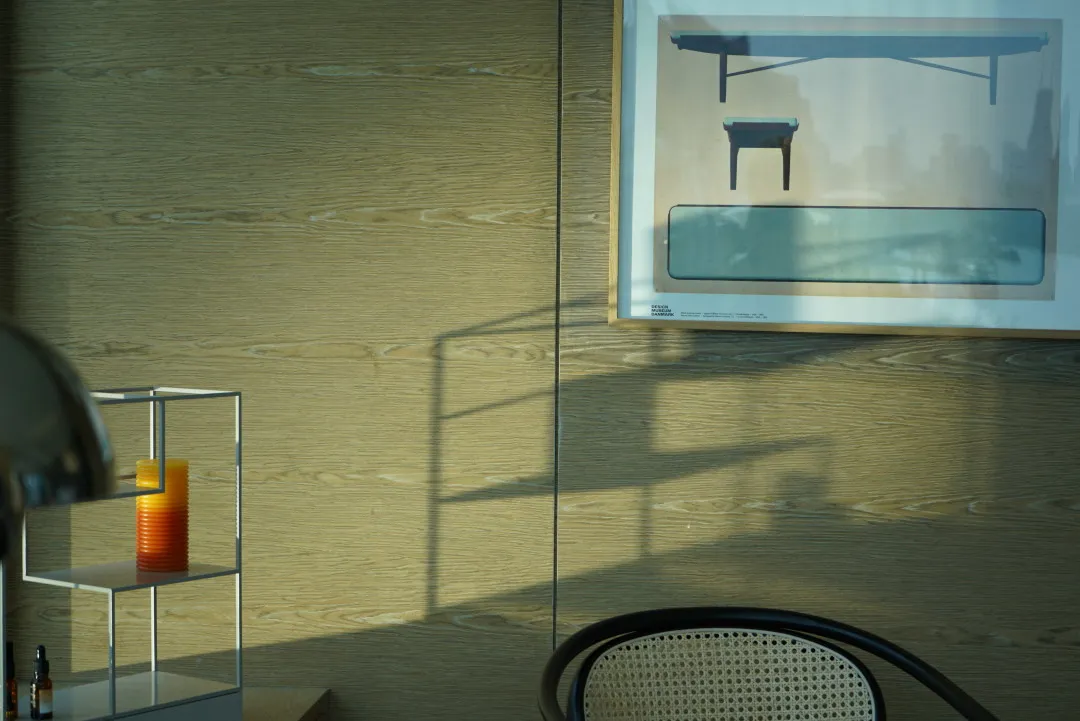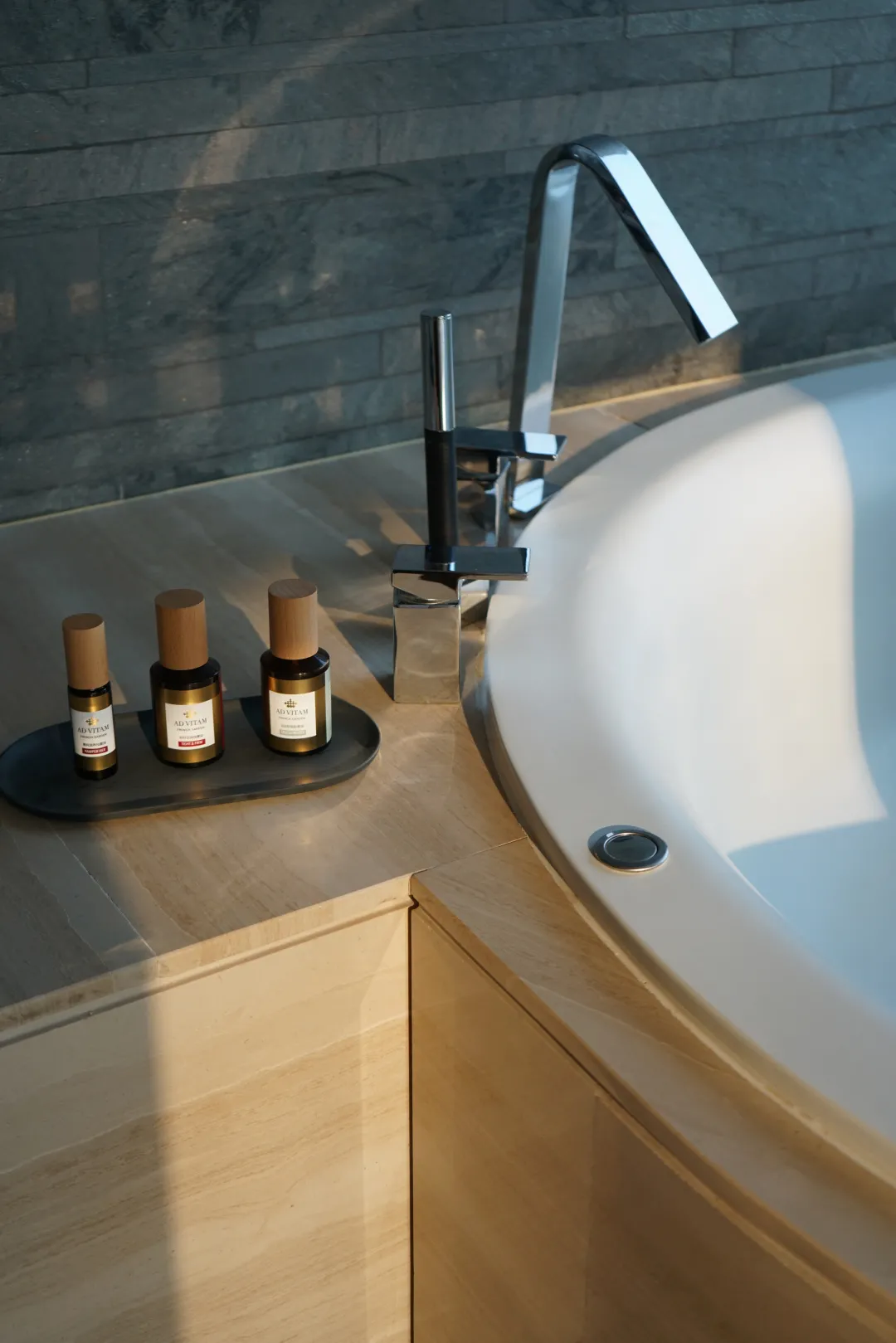 -AD VITAM-
AD VITAM is a certified organic cosmetics based on blended essential oils. We guarantee no chemicals, vegan and sustainable ingredients. Out ingredients are reliably sourced and their origin traceable as we work directly with the farms.