---
5.17
19:00 - 20:00
Asiq Nargile
Georgia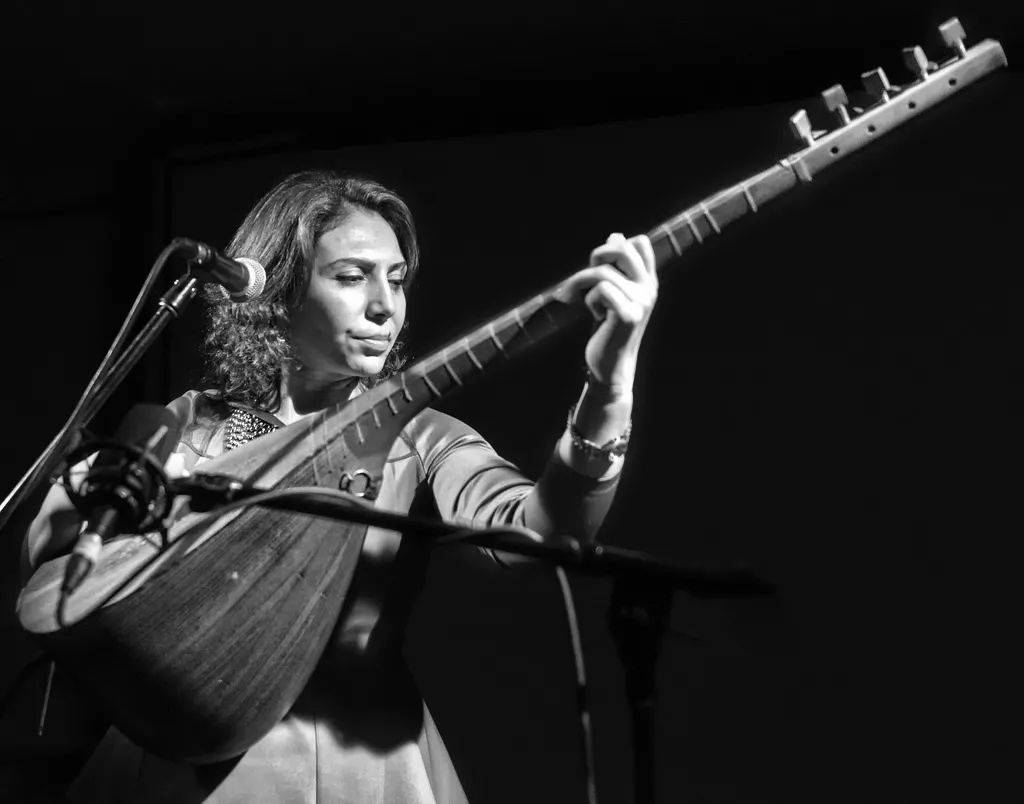 Asiq Nargile - Saz
5.17
20:20 - 21:20
Byetone
Germany
Born in Tbilisi and now based in the Borcali region of southern Georgia, Nargile Mehtiyeva aka Asiq Nargile has been playing saz (long-neck lute) and singing since the age of 15. Fluent in Azerbaijani, Georgian, and Russian, Nargile represents the cosmopolitan heritage of old Tbilisi, a city once known as a meeting point for multilingual Asiq bards who would travel through the region serving as conduits for news, ideas, music and culture. A powerful solo performer, her vocal recital of epic folk poetry is by turns ecstatic and deeply expressive, and is interspersed with bursts of virtuosic, highly ornamented saz.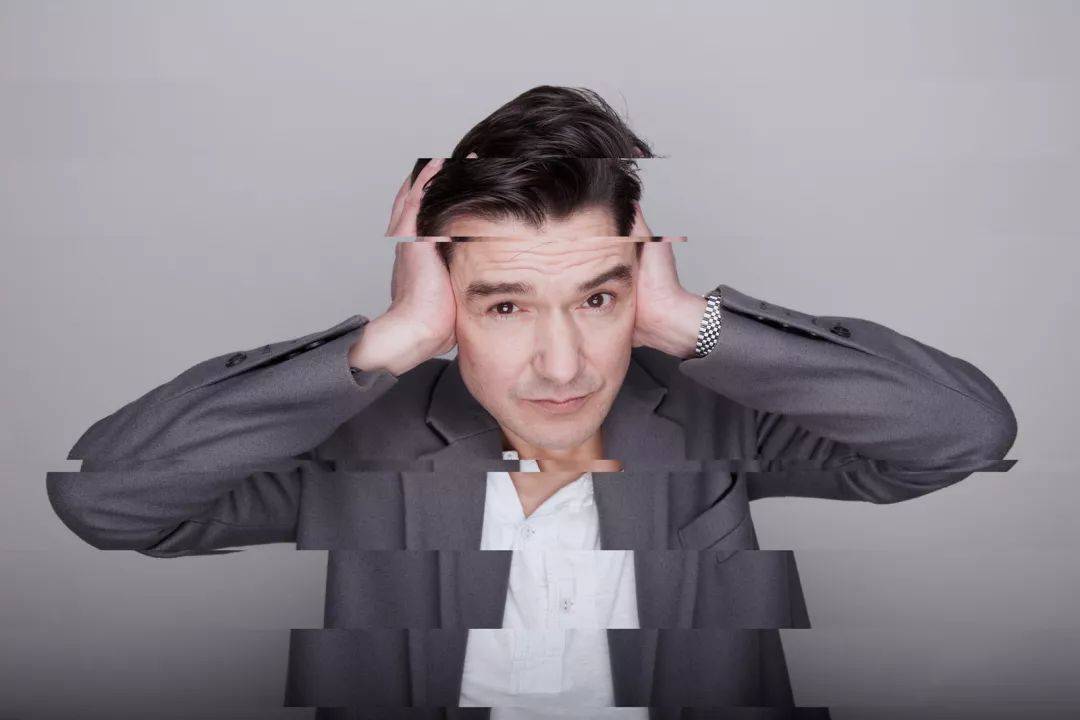 Olaf Bender - Electronics
Germany-based Olaf Bender is one of three founders of the Raster-Noton imprint. He often records under such aliases as Byetone and Lumen for solo projects, and together with Komet and Carsten Nicolai (aka Alva Noto) forms the laptop microsound trio Signal. But it was not until 2008 that he released his first record on Raster-Noton. The lead single Plastic Star also defined his signature sound, presenting minimalist rhythm-based music with a rock attitude that can do without too much processing and decoration; archaic, rebellious music full of energy.
5.17
21:40 - 22:40
Merzbow
Japan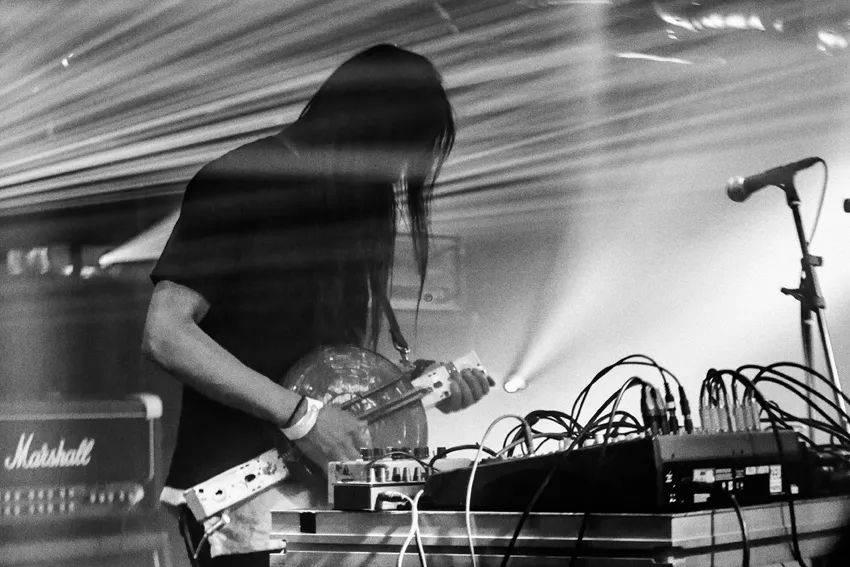 Masami Akita - Electronics
5.18
19:00 - 20:00
Gudrun Gut
Germany
Merzbow is a Japanese noise project started in 1979 by Masami Akita. Merzbow is best known for a style of harsh, confrontational noise as exemplified on the 1996 release Pulse Demon. For over thirty years, Merzbow has been the biggest and most recognizable figure on the international noise scene. He has released over 400 recordings, and has collaborated with various artists including Sunn O))), Full of Hell, Boris, Xiu Xiu, Keiji Haino, etc.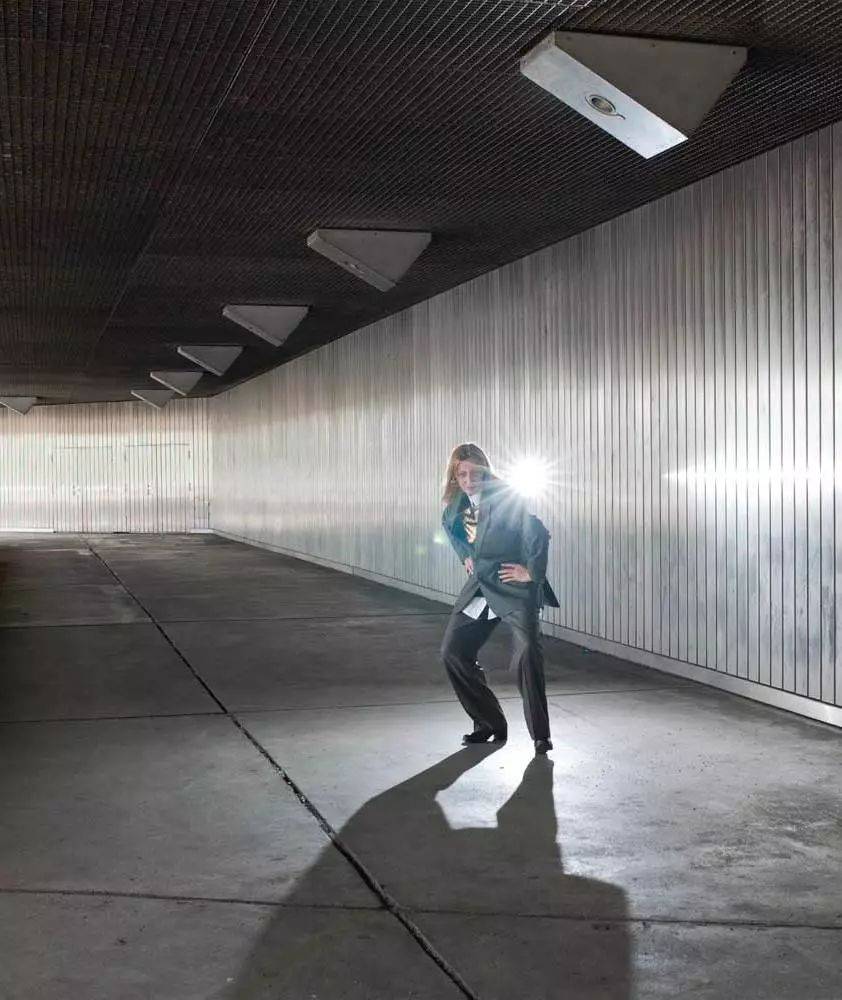 Gudrun Gut - Electronics
5.18
20:20 - 21:20
Mamer
China
"This is a 'geniale dilettante'; a punk and a No Waver and an early adopter of computer pop; a female has genially hosted Berlin's new music scene for 30 years."

Gudrun Gut's story spans many years, scenes, and sounds, from the "ingenious dilettantes" subculture of early 1980's Berlin as part of Mania D, Einstürzende Neubauten, and Malaria! to her twilit industrial pop trio Matador. Her preferred style is a kind of minimal techno with a warm sound and a dark timbre, and it radiate with beautiful melancholy like a strong perfume - an invitation to let oneself fall backward into her warm pulse.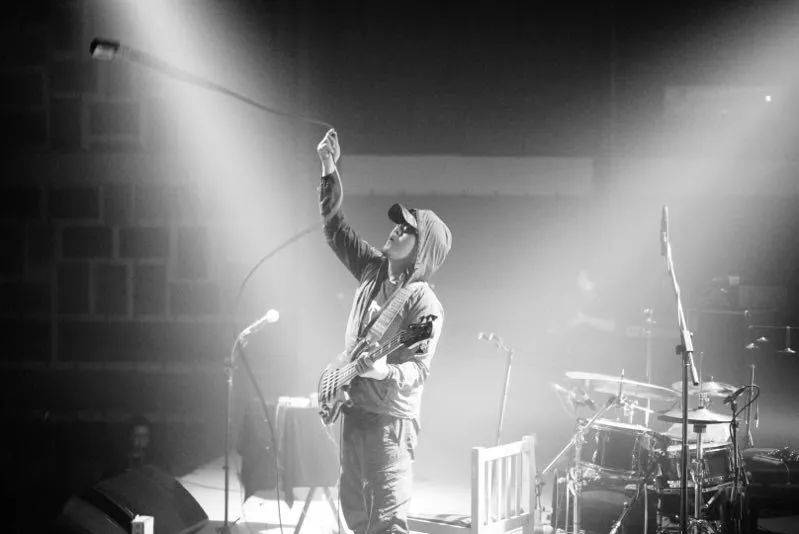 Mamer – Bass
5.18
21:40 - 22:40
Koenjihyakkei
Japan
Mamer uses his electric bass to turn reality into a kaleidoscope – out of focus, fragmented but magical. Behind the wall of the mottled and ever-changing sounds, there is starlight shining upon and desert stretching beneath. Even if your consciousness were brought to Kazakh grasslands for a brief stay, it would be nothing but a mirage. Call it "beautiful noise" or "violent tenderness", every single note he plays comes out with its own objection, projecting an anomalously captivating world of mystery.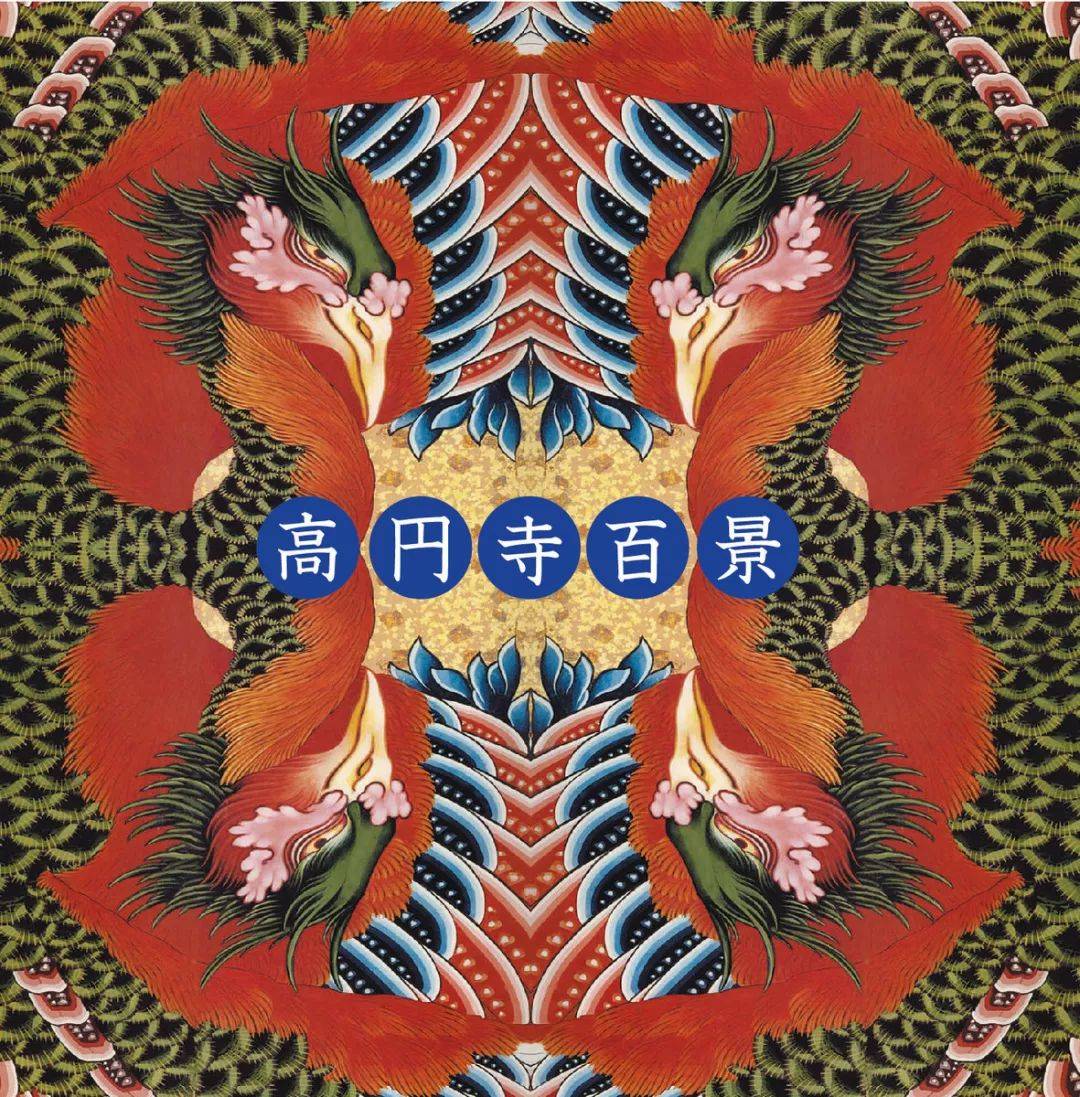 Koenjihyakkei
Koenjihyakkei is a Japanese Progressive Rock band formed by Yoshida Tatsuya (of the renowned drum and bass duo Ruins.) and Kubota Aki (the first singer who passed away last year) in 1991. In the early period of the band activity, they took over the musicality of Kubota's predecessor band Malinconia, and aimed for fusion of Kubota's operatic voice and punk rock. By the time they released the first album in 1994, the band got progressive rock color stronger, becoming a Magma-like sound as saying to put a threatening chorus on the irregular beat unison. The language of the lyrics is a coined word, which is also greatly influenced by European languages such as Magma's Kobaian.
Drums/Vocals:
Tatsuya Yoshida
Bass/Vocals:
Kengo Sakamoto
Soprano Saxophone:
Keiko Komori
Keyboard:
Taku Yabuki
Vocals:
AH
Guitar/Vocals: Kei Koganemaru
5.19
19:00 - 20:00
Feng Jiangzhou
China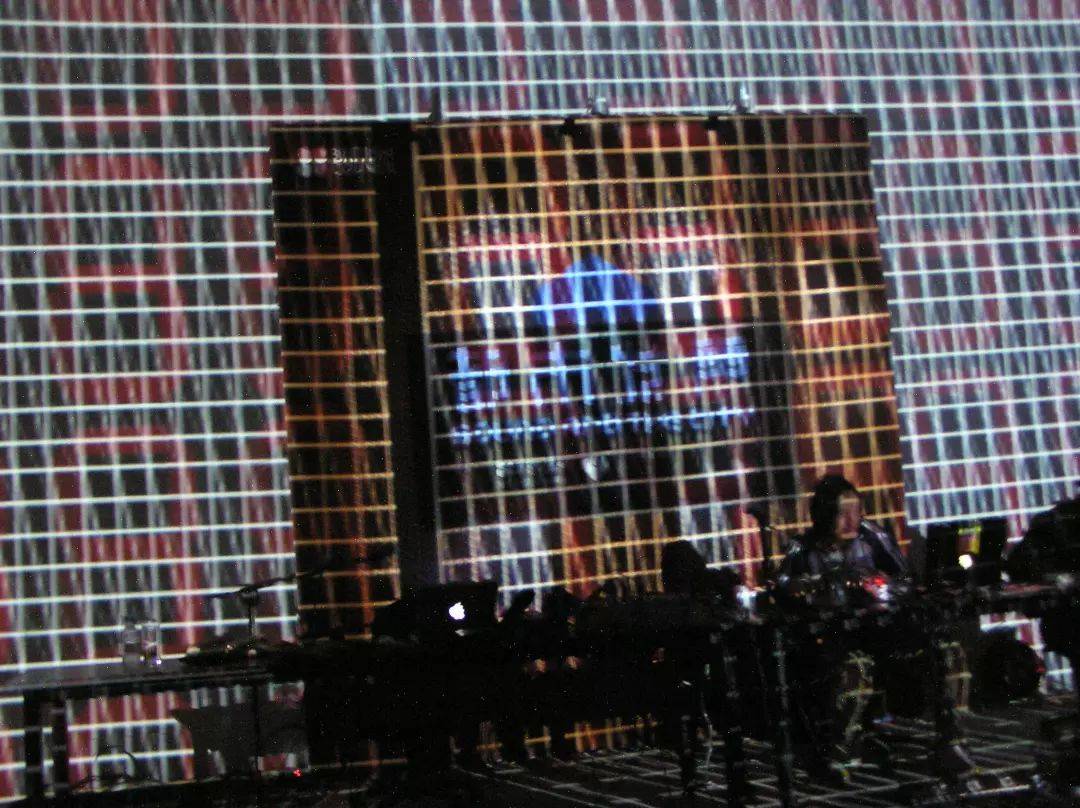 Feng Jiangzhou - Electronics
Feng Jiangzhou is a well-known new media artist, whose works are involved in sounds, videos, installations, and stages. His works are based on the concept of cross-border new media, which combine the mechanical installations with the stage and computer program method, trying to create close-distance / intimate sense with audiences by using the change of sound and visualization, and the manipulation of enhanced reality. His creations challenge the appreciating experience of the traditional Stage Art, and bring in the fantastic feeling with innovative new media language for audiences. Including "Floating City, Fleeting Life" and "Reading-mistake Series", his independent multi-media art pieces are praised as the most progressive digital performance; standing for the state of art ideals and advanced technology in China's contemporary art.
5.19
20:20 - 21:20
Guru Guru
Germany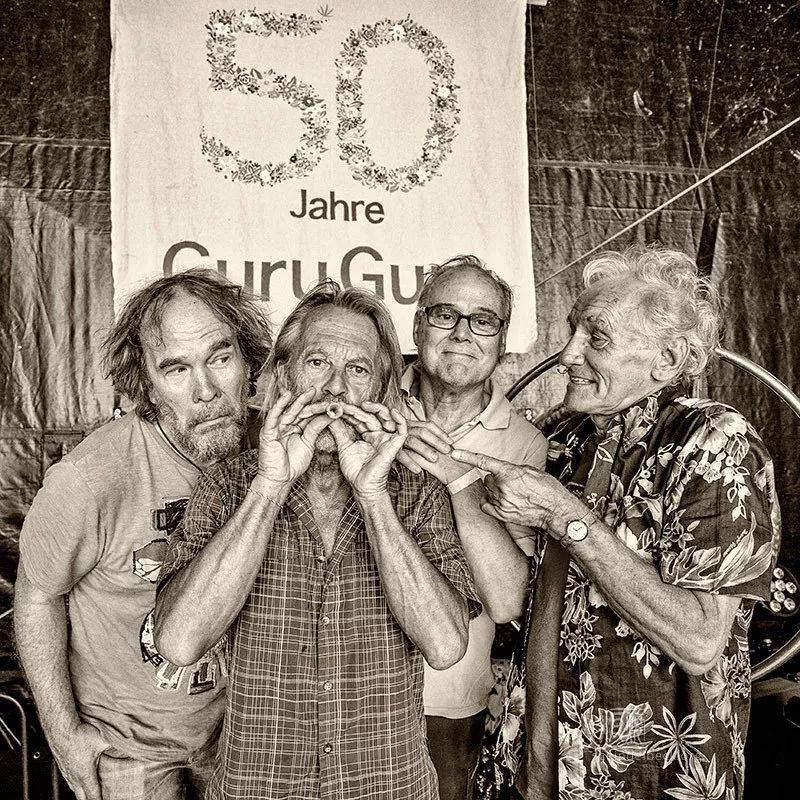 Guru Guru
51 years of Guru Guru - that's 51 years of Krautrock! If you hadn't believed possible that Mani Neumeier (born 1940) and his Guru Guru still rank among Germany's most active and prolific rock bands, well, then you'd be proven wrong!
Founded in 1968, Guru Guru has reached its 50th anniversary and still maintains its innovative spirit. Where many a musician made it big as a one-hit-wonder just to fade into oblivion soon after, Guru Guru carved its way outside the mainstream and short lived trends by blending experimental rock, avant-garde, jazz and world music into an unique, original form of rock'n'roll.
Drums/Percussion/Kaossilator/Vocals: Mani Neumeier
Guitar/Saxophone/Nadaswaram/Vocals: Roland Schaeffer
Bass/Vocals: Peter Kühmstedt
Guitar/Lap Steel Guitar/Vocals: Jan Lindqvist
5.19
21:40 - 22:40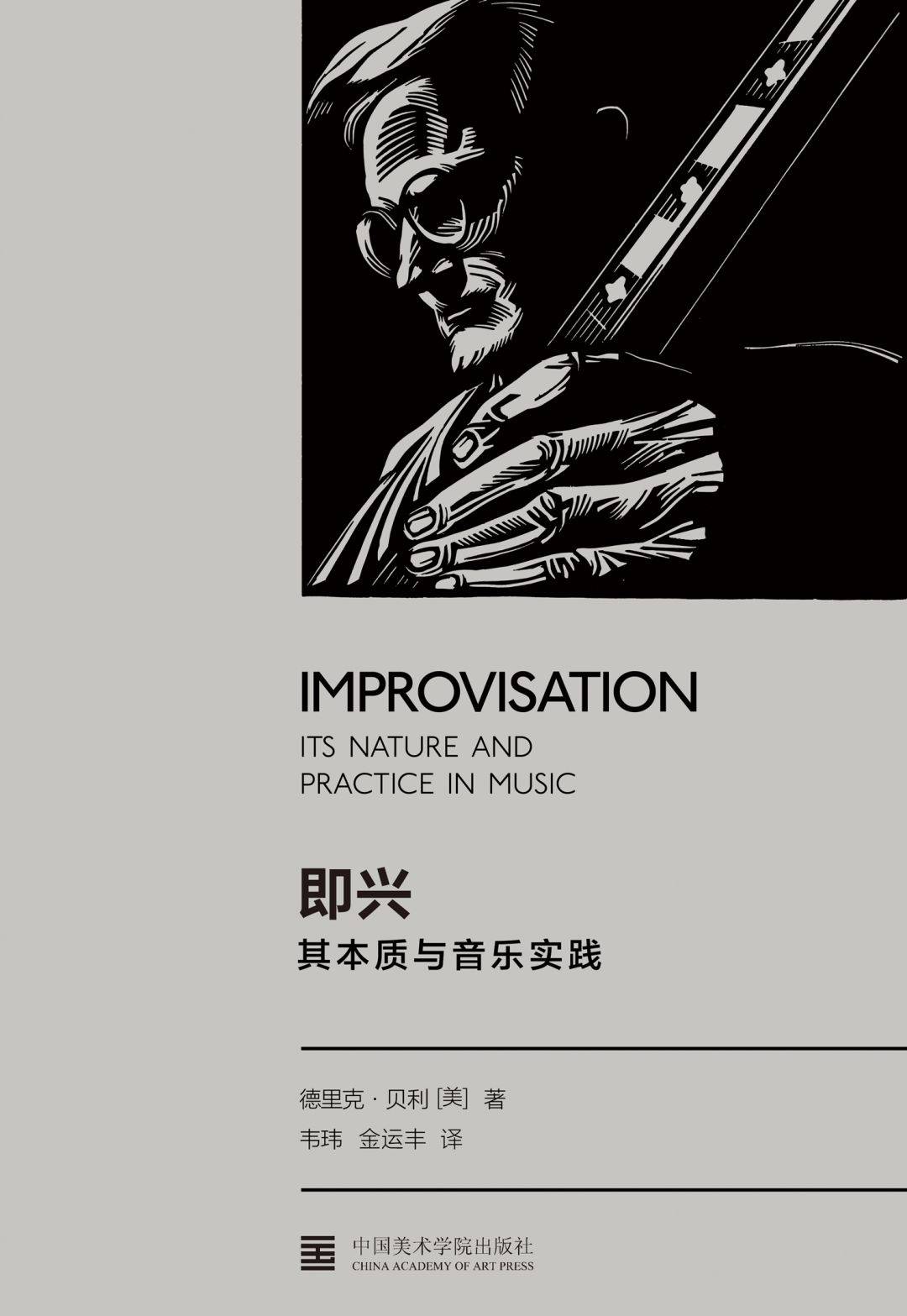 Tomorrow Improvisation Unit:
Improvisation for IMPROVISATION
Tomorrow Improvisation Unit is a distinctively arranged unit for the artists and audiences who stay until the last day of the festival, and are hungry for the unexpected.

The theme of this year is "Improvisation for IMPROVISATION", in commemoration of the classic book IMPROVISATION and to celebrate its debut publication in China, also as a tribute to its author, Derek Bailey, the giant of improvised music.

The line-up of this year includes Li Jianhong, Mamer, Mani Neumeier... and possibly more to come!
Mamer
Li Jianhong
Mani Neumeier
……
Talk & Screening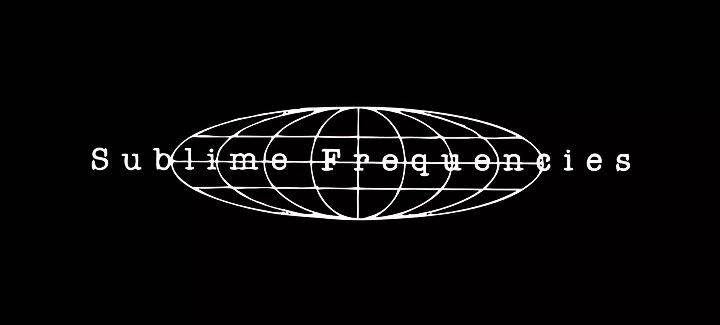 5.18
14:00 - 16:00 Talk

Extra-Geography -
A History and Methodology of Sublime Frequencies

Speaker:Hisham Mayet

Co-founder of Sublime Frequencies

Hisham Mayet is a film maker, photographer, musical researcher and sound adventurer based in Portland Oregon. He was born on the Barbary Coast of North Africa. Together with Alan Bishop (member of the defunct cult band Sun City Girls), Hisham is co-founder and co-owner of the Sublime Frequencies label, where he has realized various documentary films and music recordings. He has traveled all around the world and has been documenting many obscure scenes, from eastern psyche pop to Sahel post folk, from ancient to more futuristic. Mayet will discuss the revolutionary aspects of the label and what has changed within the framework of how technology has transformed the idea of cultural anthropology as it relates to popular culture and the gathering and disseminating of a cultural heritage in the realm of musicology.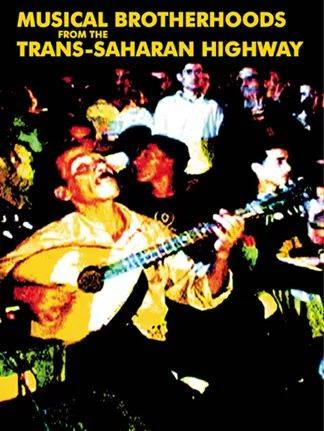 5.18
16:00 - 17:00 Screening
Musical Brotherhoods from the Trans-Saharan Highway
Filmed in 2005 by Hisham Mayet predominately at the Jemaa Al Fna in Marrakesh Morocco, 'Musical Brotherhoods of the Trans-Saharan Highway' captures an assortment of spectacular musical dramas presented live and unfiltered on the home turf of the world's most dynamic string and drum specialists performing and manifesting the ecstatic truth. Ancient mystical brotherhoods have been flourishing for centuries in and around the cities of Marrakesh and Essaouira in Morocco where the trade caravans have gathered from their long journeys across the Trans-Saharan Highway. This is some of the last great street music on Earth. A must see for string aficionados looking for inspiration as electric ouds, banjos, mandolins and the Gnawa sentir peel flesh from bone right before your eyes!
Movie Information
Director: Hisham Mayet
Year:2008
Length: 56 min.
Language: English
Subtitle: None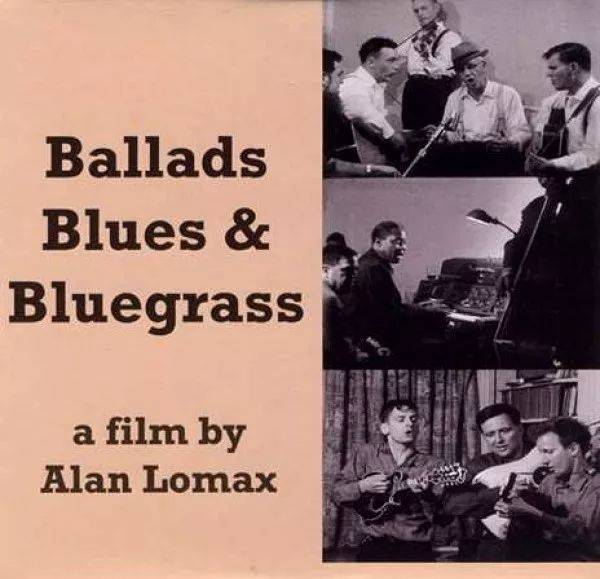 5.19
14:00 - 15:00 Screening
Alan Lomax
Ballads Blues & Bluegrass

Movie Information
Director: Alan Lomax
Cinematographer: George Pick
Sound Recording: Jean Ritchie
Editor: Anna Lomax Wood
Producer: Alan Lomax, George Pickow, Jean Ritchie
Restoration & DVD: John Melville Bishop
Year: Shot in 1961, restored and released in 2012
Length: 60 min.
Language: English
Subtitle: None
In the early 1960s, when Greenwich Village was bursting with a folk music revival, the Friends of Old Time Music made it their mission to introduce urban audience to some of the legends of pre-war American traditional music. After a 1961 series of concerts featuring Roscoe Holcomb, Clarence Ashley and Doc Watson, Alan Lomax invited the artists and a who's who of the folk revival back to his West 3rd Avenue apartment for an impromptu song swap. Filming was arranged on the fly and a raw, many-layered evocation of the art and attitude of the period emerges from the footage. Ballads Blues & Bluegrass is a remarkable portrait of a brief but fabled era that was widely documented in recordings but all too under-represented in moving image.