👉 Receive E-ticket via Email within 24 hours
👉 No Cancellation
👉 Negative nuclear acid test results within 48 hours is required for admission
👉 Free entry for children below 1.2m
---
View 2 Amazing Exhibitions with one ticket!
Exhibition 1: Devour·Bloom: Multi-dimensional Zhao Xiaoli's Multi-Channel Artistic Life
Zhao Xiaoli was born in the art circle and became the suzerain of the multi-dimensional and multi-channel art category in the data age: Meta-media Art, which cannot be classified into any existing category. Zhao Xiaoli has created a new category of art that is difficult to surpass in today's data age. It is a kind of original ecological art that belongs to the development process of metaverse art.
Zhao Xiaoli's first solo exhibition "Swallow·Bloom" fully presents her research and concept of "meta-media art". This exhibition is a recognition of the strength and breadth of art dissemination in the digital age.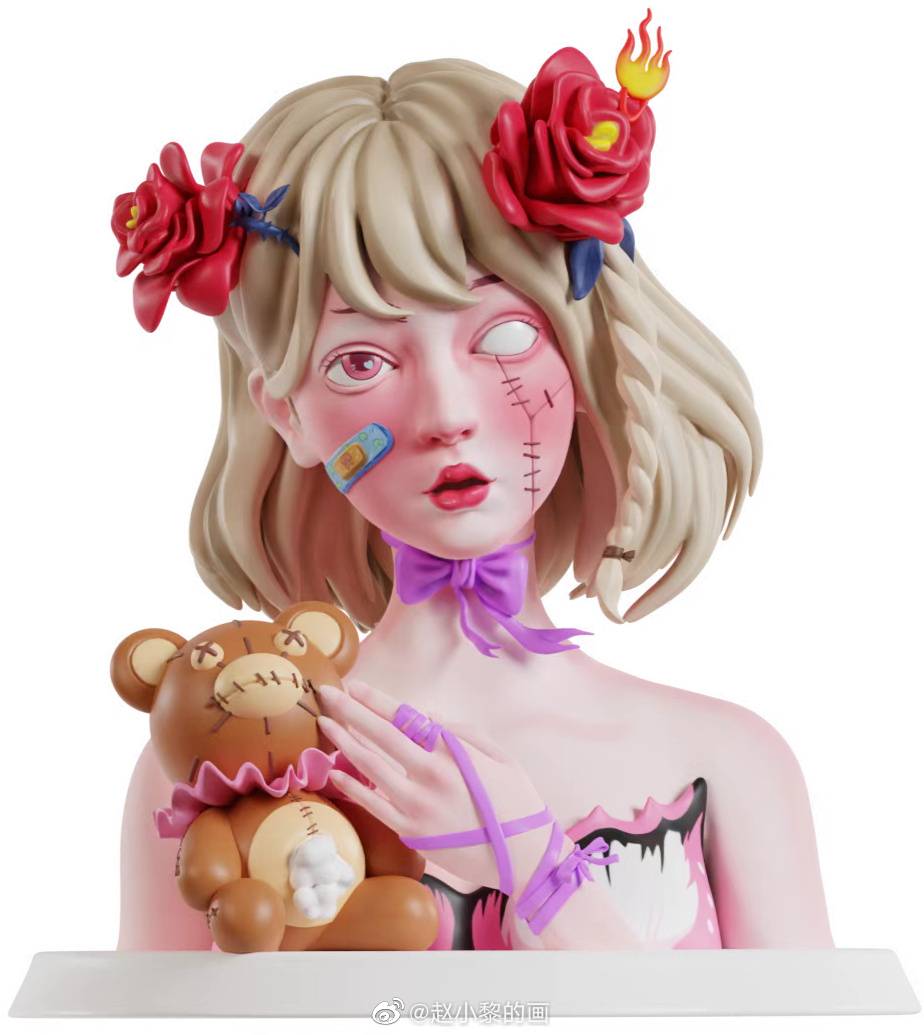 Zhao Xiaoli's art is rooted in her childhood. She is by her grandfather's side (a famous old Chinese medicine practitioner in her hometown). While her grandfather is looking at the doctor, Xiaoli is doing graffiti.
The visual image is mixed with the taste of herbal medicine. Grandpa's strong local accent, to the end of the ritualization of Chinese medicine consultation, is a bit more dramatic than the doctor's consultation. In addition, a lot of peony and hollyhocks were planted in the yard when she was a child. The charming and colorful peony flowers and the gorgeous and tenaciousness of the hollyhocks shaped the world of her childhood. It was not a black and white silent film, but a multi-faceted interweaving of sound, color and flavor. Vivid, three-dimensional and dynamic scenes. Since childhood, he has experienced, observed, and memorized all kinds of intricate elements, and he has long established the initial blueprint for Zhao Xiaoli's future artistic career.
"What one person creates, another person likes, is art." This is Zhao Xiaoli's creative concept, which begins with love and belief. Her art is not limited by the guidance or restrictions of Chinese and foreign art history schools, nor does she care about the use of creative materials and forms. However, her beauty is an unconscious accident. In the process of documenting her creation, her figure has become her art category by itself.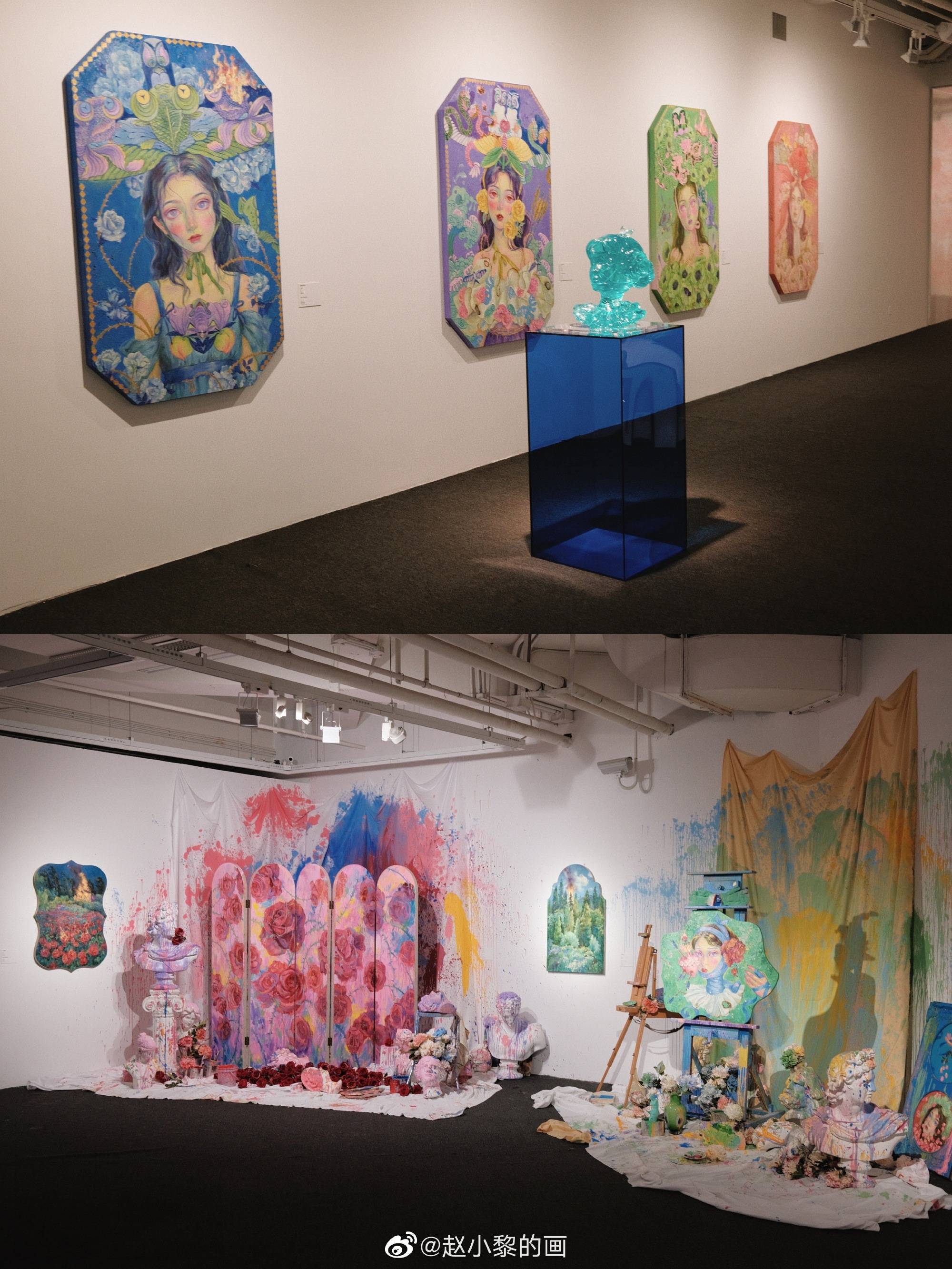 Zhao Xiaoli's video images and her painting creations are integrated into one, two aspects that complement each other. Some elements or symbols appearing in her paintings will also become physical existence or scene-like materials in her videos, both of which fully express her artistic realm. Zhao Xiaoli has undoubtedly become the pioneer of this multi-dimensional art. The works exhibited in "Swallow·Bloom" are based on the original oil paintings of Zhao Xiaoli in recent years, which provide a supplement to the video works familiar to the public.
ecause Zhao Xiaoli is a scene-based artist, she integrates painting into her daily life, which is her extreme pursuit of Aestheticism, which is almost addictive, and has achieved her artistic appearance today. Perhaps the only case in history that can be cited for such an obsession with aesthetic performance is the short-lived aesthetic movement in Europe in the 19th century. Art creation should be beautiful, and aesthetic value should be above everything else, rather than serving others. Zhao Xiaoli chooses to express beauty, and the most direct subject is herself. Therefore, what she paints is the self that she yearns for.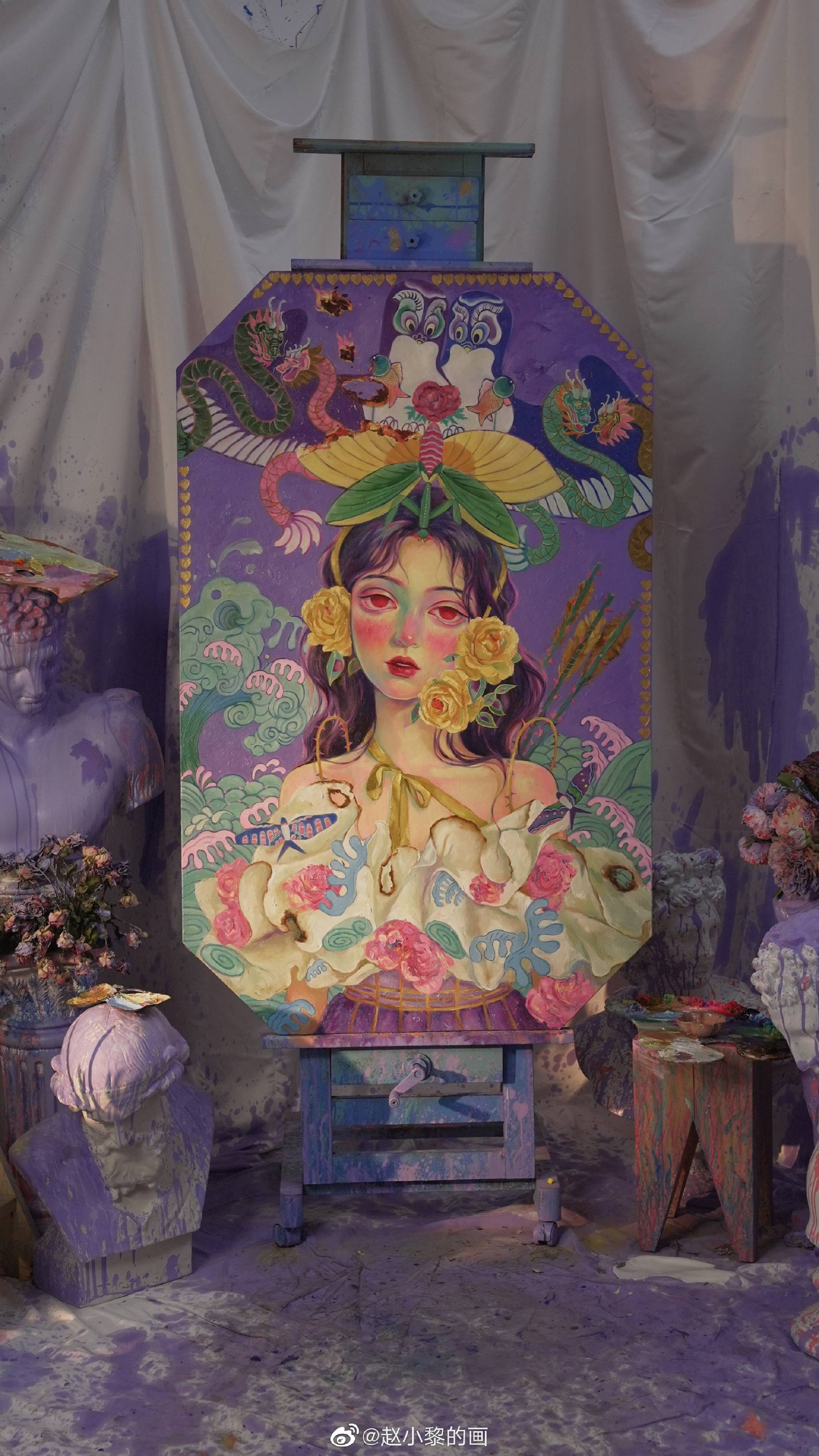 Exhibition 2: Artist Yuan Xiao's First Art Museum Solo Exhibition "Transparency"
"Transparency" is artist Yuan Xiao's first solo exhibition in China, and it is a summary of the "connection" of his artistic career. The artist uses glass language to reshape classic images one by one, composing another possibility in parallel time and space in the past. Yuan Xiao's creation begins with traditional Chinese painting, and he is very rigorous in his creative technique. He has a set of his own physical logic for the control of light and shadow vision. Yuan Xiao traveled in different countries and created experiences on the streets of different cities, which allowed him to refine his unique views on art from his life. In terms of creative content, he not only combines traditional techniques with popular elements, but also integrates his insight into daily life and thinking about the times into his works.
The exhibition is presented in three parts: transparent, transclent and Light.
Different from the well-known outdoor graffiti form of the artist, the artist in this exhibition will return to the form of easel painting, showing his inner world to the outside world with pure brushstrokes and expressions. In the form of works, Yuan Xiao also made a breakthrough that was different from the past. In the exhibition "Transparency", he combined painting and sculpture, giving the exhibition a deeper sense of experience.
The sculpture works exhibited this time are related to popular elements, but due to the artist's exquisite choice of materials, the works go beyond the traditional trend art, allowing the viewer to see the essence directly through the transparent appearance. Yuan Xiao uses a transparent but colorful language to condense the fleeting time, wrap the dust in the empty universe, and frame it with the essence closest to the truth. In Yuan Xiao's view, glass is never synonymous with fragility, because it is strong enough to see the truth.