- Collect Paper Tickets @ Box Office

- Children Under 1.2m Not Permitted

- All Attendees Require a Ticket
- No Cancellation
---
Zhang Weiliang is a professor and doctoral supervisor at the China Conservatory of Music, a Chinese national pipe instrumentalist, and composer. He served as a composer and performer in the films Ju Dou and Raise the Red Lantern by ZHANG Yimou, and Farewell to My Concubine by Chen Kaige.
He was a composer and performer at the Opening Ceremony of the 29th Olympic Games. He has created all the music of the live concert in the Chinese Pavilion at the 2005 Aichi Expo titled "Nature's Wisdom".
Presenter: Chinese Bamboo Flute Orchestra
Founded in 2012, the Chinese Bamboo Flute Orchestra is composed of excellent contemporary Chinese young musicians and serves as a practice platform for performance, creation and theoretical research of bamboo flute instruments. It is committed to exploring more expressive possibilities for instrumental music from Chinese bamboo flute through both innovations of expressions and integration of various musical instruments.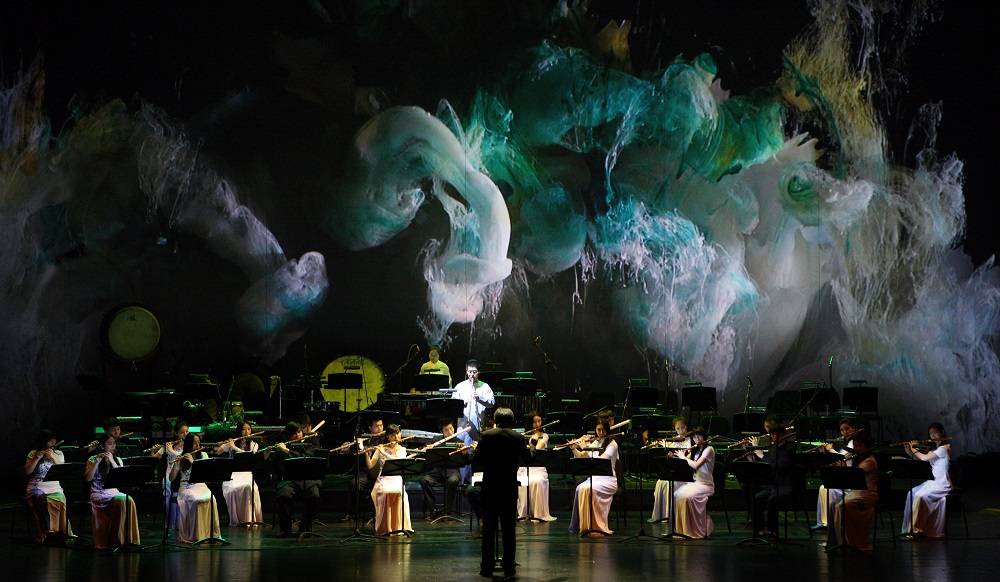 In terms of artistic style, the Chinese Bamboo Flute Orchestra follows Chinese traditions and folk themes. On the basis of maintaining original style, it arranges an expressive form of a bamboo flute instrumental ensemble and radiates contemporary features. Moreover, it takes root in Chinese culture, innovates bamboo flute music, and opens up a new vision of bamboo flute music.