The large-scale solo exhibition "Yoshitomo Nara" will be held at the Yuz Museum from March 5 to September 4, 2022. As a major exhibition project of West Bund Culture and Art Season Spring/Summer, this exhibition is not only the first solo exhibition of Japanese artist Yoshitomo Nara (born in 1959) in China, but also his first large-scale retrospective tour around the world. Curated by the Yuz Museum and the Los Angeles County Museum of Art (LACMA), in close collaboration with Yoshitomo Nara and curator Mika Yoshitake, the exhibition will present more than 70 important paintings, sculptures, ceramics, installations, and 700 Multiple works on paper, including a large number of manuscripts that have never been exhibited, provide a comprehensive review of the artist's prolific artistic career spanning 37 years.
Yoshitomo Nara is one of the most popular contemporary artists. His portraits are deeply rooted, ranging from sharp-eyed, vaguely malicious figures, occasionally wielding daggers or cigarettes, to heads and figures suspended in dreamlike landscapes. Nara's work reflects the artist's candid dialogue with his inner self, tracing his travels to Asia and Sakhalin, drawing inspiration from music, literature, childhood memories, and his schooling and living experiences in Germany (1988-2000). cultural roots, while incorporating elements of modern art from Europe and Japan.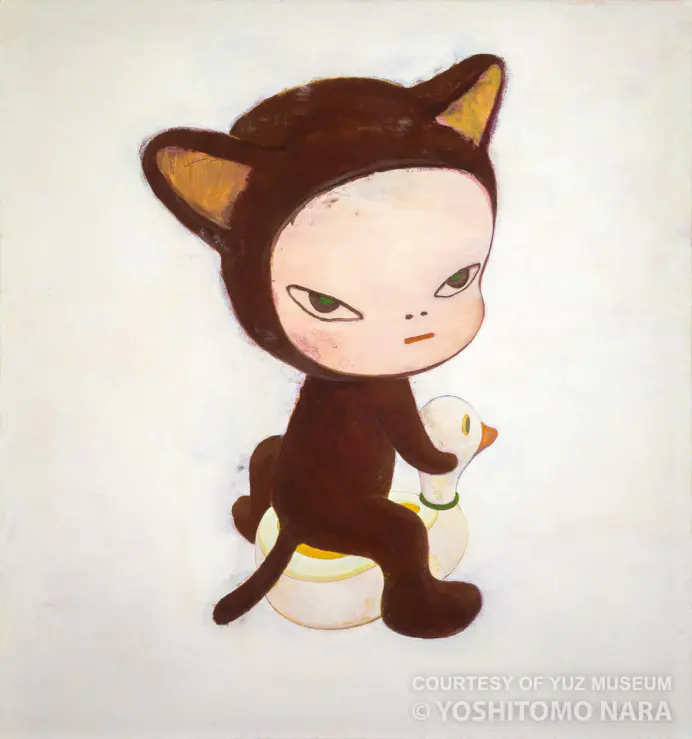 About the artist
Yoshitomo Nara was born in 1959 and grew up in Hirosaki, Aomori Prefecture. In 1987, he received a Master of Fine Arts from Aichi Prefectural University of Arts and Music in Nagute, Japan. In 1993, he completed his studies at the Kunst Academy in Düsseldorf, Germany. Nara's career began with a decade he spent in Cologne, and from the mid-1990s his work was widely exhibited in Europe, the United States, Japan and Asia. His return to Japan in 2000 coincided with a surge in global interest in Japanese pop culture, particularly in the United States. Although he is primarily a painter, his artistic practice also includes painting on paper, sculpture in wood, fiberglass, ceramics and bronze, installations built from scraps, and photographs documenting his travels and everyday landscapes.
Nara has held a number of solo exhibitions including: "Yoshitomo Nara", Yuz Museum, Shanghai, China (2022), traveling exhibition at the Los Angeles County Museum of Art, California, USA (2021); "Yoshitomo Nara: I forget their names, and often forget their Faces, but remember their voices", Museum of Contemporary Art Dallas, Texas, USA (2021); "Drawings – the past 31 years", Galerie Bastide, Château La Coste, Provence, France (2019); "For better or worse , Works: 1987-2017", Toyota City Museum of Art, Japan (2017); "An Impermanent Life: Yoshitomo Nara", Asia Society Hong Kong Center, Hong Kong, China (2015); "Yoshitomo Nara: A bit like you and me..." , Yokohama Museum of Art, Japan, and toured to Aomori Museum of Art and Kumamoto Museum of Contemporary Art (2012); "No one is a fool", Asia Society, New York, USA (2010); "Yoshitomo Nara + graf", Gates, UK Hyde Baltic Center for Contemporary Art (2008); "Yoshitomo Nara + graf", Museum of Contemporary Art The Hague, Netherlands (2007); "From the depths of my drawer", Hara Museum of Contemporary Art, Tokyo, Japan (2004); "No It Happened", Museum of Contemporary Art, Cleveland, Ohio, USA (2003); "Yoshitomo Nara: I Don't Mind If You Forget Me", Yokohama Museum of Art, Japan (2001).

This exhibition is co-curated by the Yuz Museum and the Los Angeles County Museum of Art.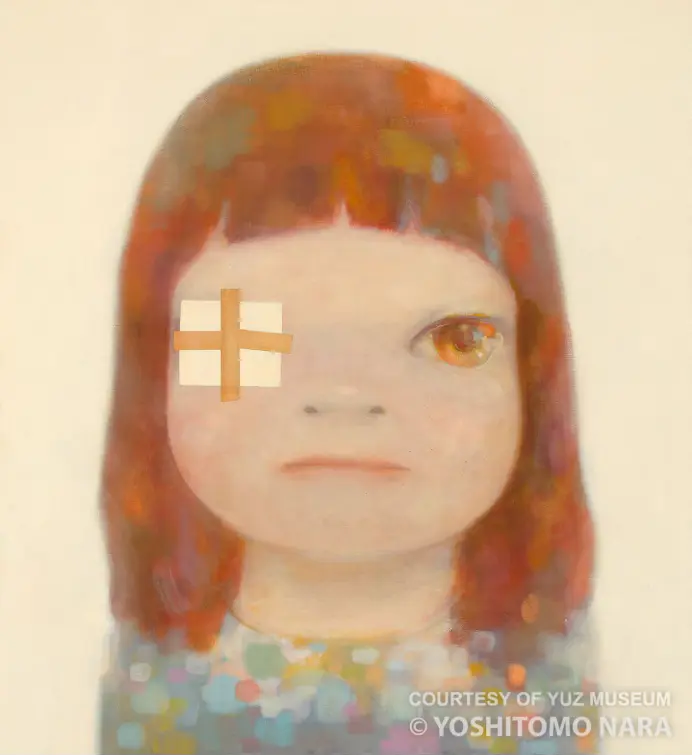 About Shanghai Yuzhanghai Museum
Shanghai Yuzhanghai Museum (www.yuzmshanghai.org) was founded by Mr. Yuz, an Indonesian patriotic overseas Chinese, entrepreneur, philanthropist and collector. It officially opened in May 2014 and is located in the core area of the west bank of the riverside in Xuhui, Shanghai. , is one of the important components of the "West Bund Cultural Corridor". With the concept of "drawing the world's attention to Shanghai", Yuz Museum takes promoting the development of Chinese contemporary art and promoting the exchange of Chinese and Western cultures as its own responsibility, and strives to create a new coordinate of Chinese contemporary art and become the world's top contemporary art museum.
As a non-profit organization, the Yuz Museum actively supports the cause of art education, so that the Chinese public can understand international contemporary art, and through exhibitions spanning China and the West, the world can understand China and Shanghai. Shanghai Yuz Museum is located on the bank of the Huangpu River. It was rebuilt on the old hangar of the former Shanghai Aircraft Factory, in the charge of Sou Fujimoto, a well-known Japanese architect.
About the Los Angeles County Museum of Art
The Los Angeles County Museum of Art (lacma.org) is located on the Pacific Rim and is the largest art museum in the western United States, with nearly 142,000 objects illustrating 6,000 years of artistic expression around the world. The Los Angeles County Museum of Art is dedicated to presenting and interpreting works of art in unexpected new perspectives, inspired by the region's rich cultural heritage and diverse demographics. The Los Angeles County Museum of Art embodies its experimental spirit through its collaborations with artists, technologists, and thought leaders, and its regional, national, and global partnerships, sharing collections and programs, pioneering initiatives, and engaging new audiences.
About Qatar Museums
Qatar Museums (QM), as a local art and cultural pioneer in Qatar, provides the public with a diverse and sincere cultural experience with its thriving museums, historical sites, art festivals, public installations and art projects. The museum group is committed to collecting, restoring and expanding Qatar-related cultural projects and historical sites, and sharing the art and civilization of Qatar, the Middle East, North Africa and South Asia with the world, enriching the cultural life of audiences and residents everywhere. With the full support of His Royal Highness Sheikh Tamim bin Hamad Al Thani, Chairman Princess Sheikh Al Mayasha bin Hamad bin Khalifa Al Thani Under His Royal Highness's leadership, the Qatar Museum Complex has become the most active arts, cultural and educational centre in the Middle East and beyond.
Adhering to the concept of building an innovative, diverse and pioneering country, the museum group strives to stimulate new thinking and creation, promote cultural exchanges, encourage green development and sustainable development, and at the same time, convey the voice of the Qatari people to the world. Since its inception in 2005, the Qatar Museums Group has run the Islamic Art Museum, Mia Park, Mathaf - Arab Museum of Modern Art, Qatar National Museum, Qatar Museum Al Riwaq Arts Center, Qatar Museum Katara Arts Center, and Qatar Tasville Photography Festival, etc. Future launches include the high-profile 3-2-1 Qatar Olympic Movement Museum and the Dadu Qatar National Children's Museum.