👉 Receive Paper Tickets via Express Delivery
👉 Each Attendee Requires a Ticket
👉 No Cancellation
---
Introduction
"Xilin River•ZUN MO" are formed by three small pieces, "Xilin River" and "Saren & Chaolu" choreographed by the Mongolian Sharina and "ZUN MO" choreographed by the Tibetans Suolang Zhuoma, KelsangDolker and Degyi Yangzom. The performance is showing the ancient soul of dance from the snowland and grassland by contemporary dance. It crosses thousands of years and comes to us with a modern style. The 4.5 meters long horse shot on Inner Mongolian grassland and the white horsewhip, as well as the masks from tibetan opera, as a symbol of Mongolian and Tibetan culture, get new art life power on the stage and inspire the audiences.
The choreographers of three pieces are all women and share the same identity and female views. It is different from usual powerful Mongolian and Tibet dances, with unique anima and creativity and life experiences.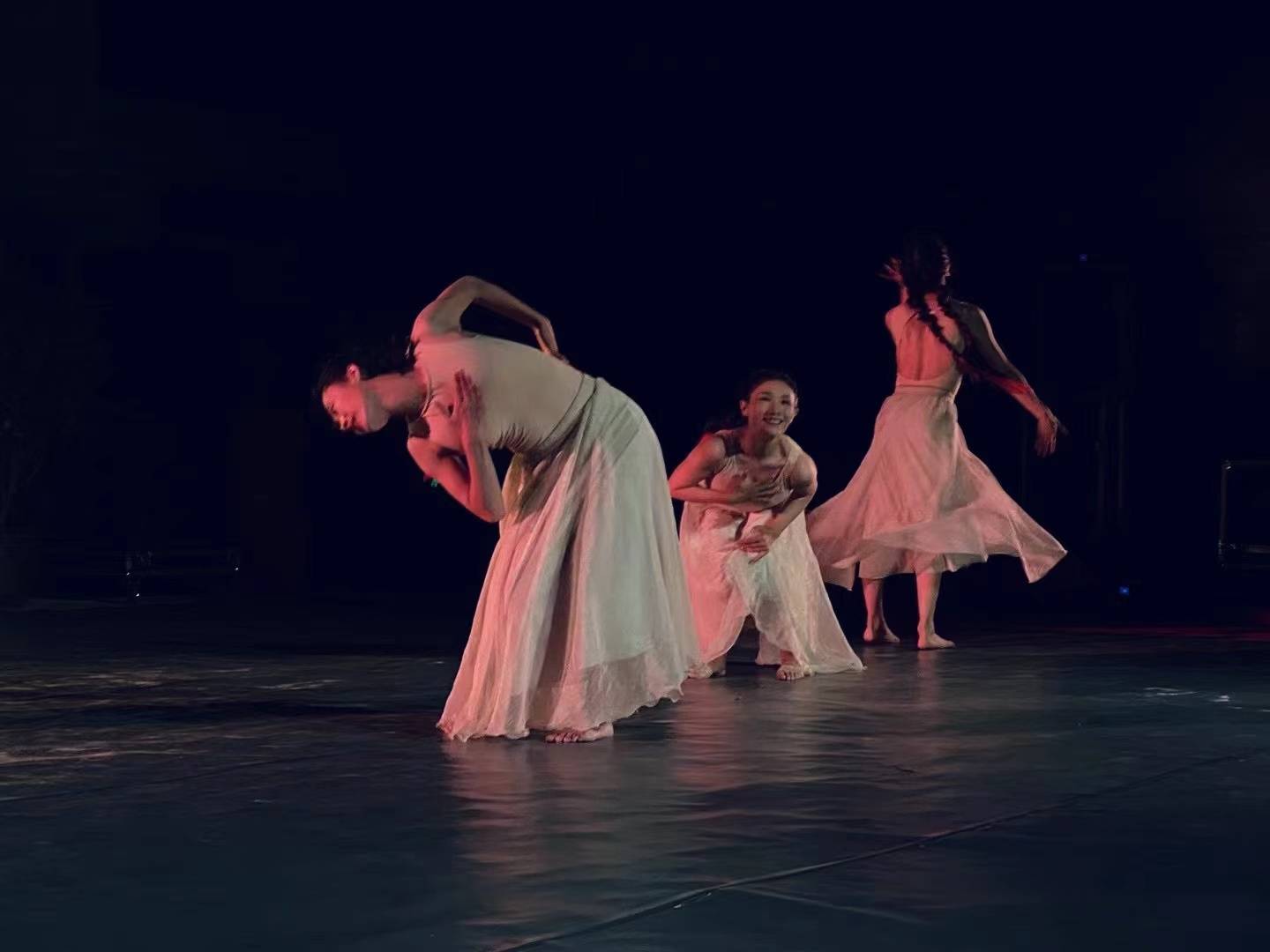 "Xilin River"
Xilin River is a river in my mother's hometown. When my mother was young, she liked playing by the river the most. She could catch butterflies all day long. Later, my mother married to the city where I was born, where there is no grassland and no river. After my grandfather passed away, I once accompanied my mother back home to see the dried up river. My mother had a riding whip, which was made for her by my grandfather. I haven't seen this horse whip, but since I was born, I have felt it all the time.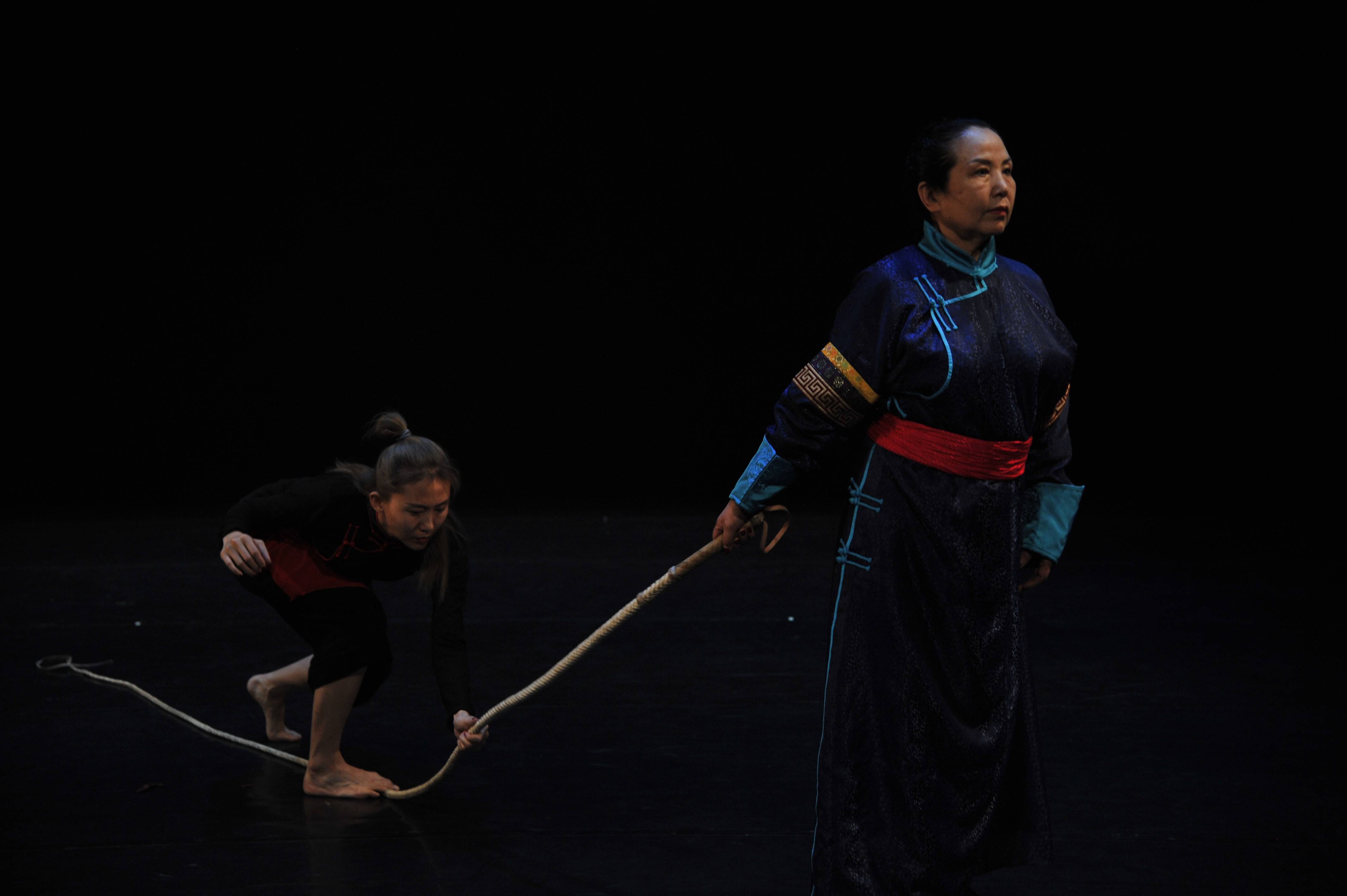 "Saren and Chaolu"
The piece is inspired by a real love story on grassland in the 1960s. An Educated Youth girl fall in love with a young shepherd, who is from a background totally different with her, in that special period and environment."In that evening, Saren wore a cotton shoes with plastic bottom and walked in the snow deep to her knees. Chaolu held a torch and found her almost around the dawn saying we are going to die together if you want. At that time Saren was pregnant for over 7 months..."What is love indeed? In this story, would it overcome races and death?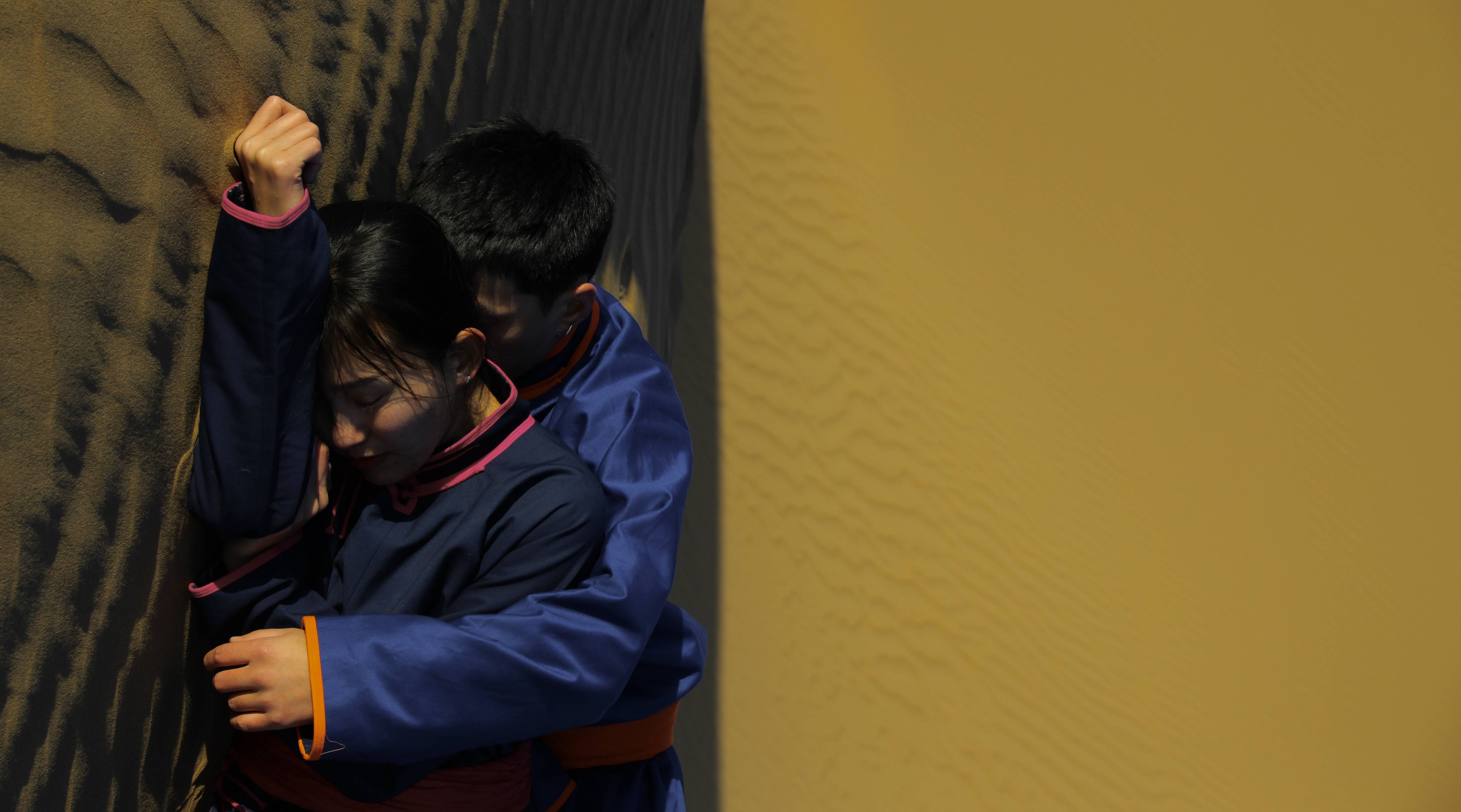 "ZUN MO"
ZUN MO(Zunmo is a Tibetan translation of queen )
Ajram is the main art of traditional tibetan opera. It uses the special expressions such as realism and reproduction, freehand brushwork and performance, to make its unique special tradition of narration.Queen rig ngan, Dundrup pal mo and Hajiangzunmo are the villains in the operas Sujinima, King Nuosangfa and Zhuowasangmu. In the operas they are the evils, the ghosts, the most dangerous women in the world; while from the humanity view, their anger, jealousy and rage are all because of their love. In this piece, we mainly describe the characters and natures of these women from humanity view personally. The whole piece expresses the understanding of love through contemporary dance; they have the purity in their girls period then they fall in love, which bring them jealousy and anger, even to death. It shows their yearning and helplessness. We use the music style such as Ajram, traditional music and electronic music, to let the audience feel the humanity in Queen rig ngan, Dundrup pal mo and Hajiangzunmo.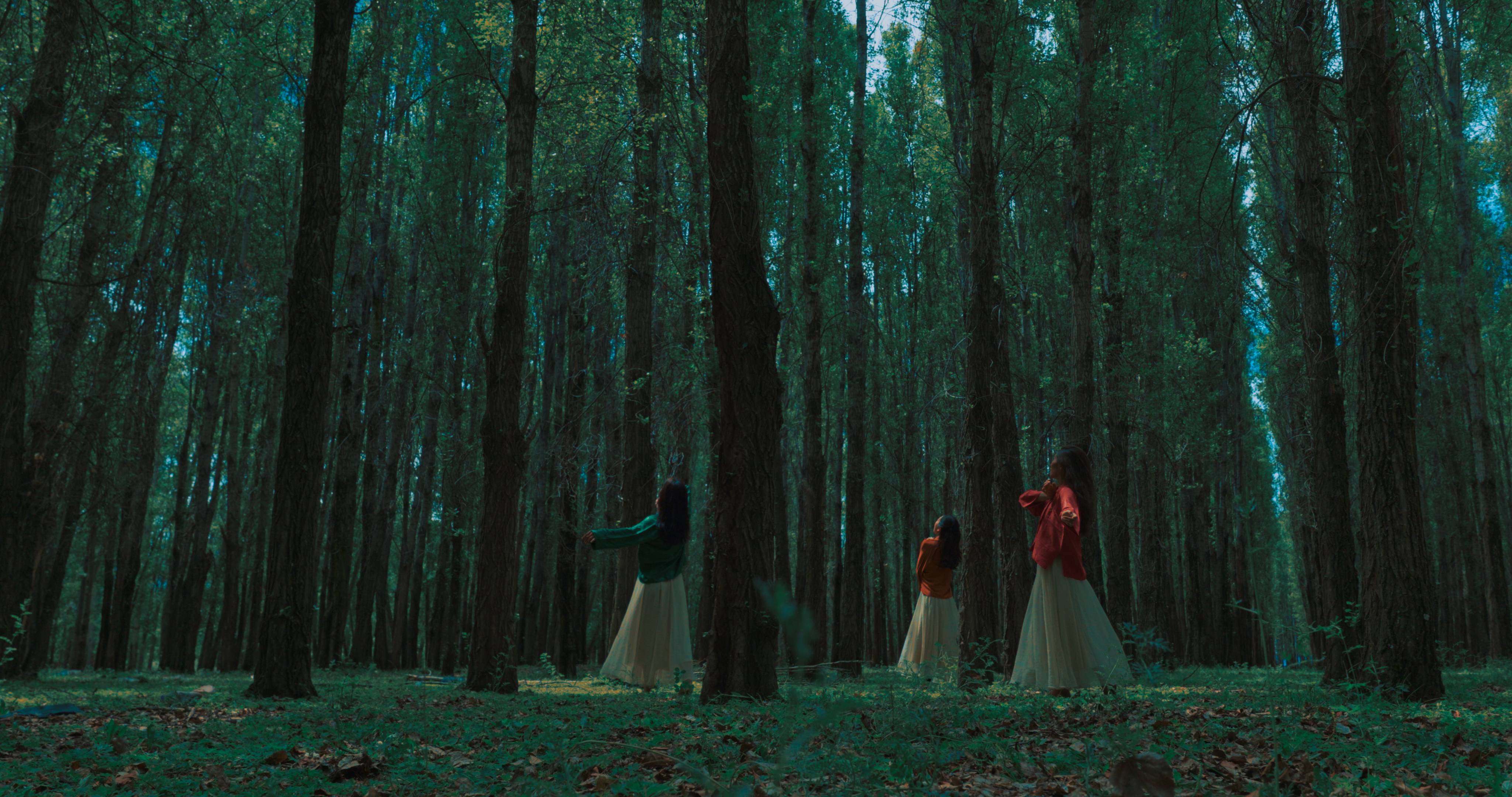 Highlight of the performance
Deliver the national emotion in modern language
Tibet and Inner Mongolia are the mysterious snowland and grassland in people's mind. Long history accumulates extensive and profound Tibetan and Inner Mongolian cultures which are not familiar to us due to the languages and area barriers.
When the dancers of young generations look back to these ancient cultures from modern and new views, their dance pieces are not simple repeating of the past any more. Though borrowing plenty of the elements in traditional dances, they add their own notes and make new pieces with both ancient and modern echo. These three pieces are all performed in contemporary dance.
Various cultural symbols tell common emotions and meanings
The various cultural symbols in these three pieces recall the common dream for true beauty in minds of people from different culture backgrounds and show the common emotions and meanings.
In "Xilin River", the daughter doesn't understand her mother until she looses the horsewhip and look back to her mother. The horsewhip becomes a symbol of kinship between mother and daughter, as well as a specific expression of the conflicts in minds; in "Saren & Chaolu" , 4.5 meter long horse shot is a culture symbol of Inner Mongolian culture and also male power, as well as the insurmountable distance between two beloved; the tibetan opera and masks in "ZUN MO", like the facial makeup in Peking opera, appear as signifying images and drive the audiences with sensory sympathy.
The common creation and decoding from female view
As minorities, the four choreographers share deep cultural heritage in their blood while they all choose to show it with modern pieces. They touch the life from a softer and more delicate female view, and bring the restless vitality in their pieces.
The male dance in "Saren & Chaolu" is a shepherd, and this performance is his first time out of the grassland; the mother in "Xilin River" hasn't been trained with professional dance techniques before. These unsophisticated dancers step on the stage and bring us back to their snowland and grassland with their untrained body languages. In "ZUN MO", three female dancers dance together and make plait with their bodies; they insert the female emotion in the moves, bringing the audiences into the female world in this ancient story.
Creative staff
Xilin River
Choreographer: Sharina
Dancer: Haiyan, Sharina
Saren & Chaolu
Choreographer: Sharina
Dancer: Sharina, Bian Zhi Qiang
ZUN MO
Choreographer and dancer: SuolangZhuoma, Kelsang Dolker, Degyi Yangzom
Musician (music producer): Tenzin Dolkar, WANG Wenying
Audio recorder: Tenzin Yeshi
YOUTH INCUBATION PLATFORM
Shanghai International Dance Center Theater Youth Incubation Platform (hereinafter referred to as "youth incubation platform") is platform for young dance artists in China who have room for growth and development to communicate and display, sponsored and established by the Shanghai International Dance Center Theater. It provides creative resources, funding, publicity and exchange and learning opportunities for outstanding young dancers, promoting development and catalyzing innovation. It provides a new window for Chinese original dance works to go out of the country and into the world.