This new creation project is choreographed by GN | MC Guy Nader | Maria Campos for the Xiexin Dance Theatre. As the co-comission by SIDCT. It is based on the vocabulary that the tandem has been developing in their latest creations using specific physical tasks that involve patterns of repetition, weight and group collaboration characterized by high precision in relation to time and space.
Their minimalistic approach in dealing with those elementary notions steers our attention to a deep analysis of the body mechanics and the anatomy of collaboration between multiple bodies in action.
GN|MC's work focuses in creating group dynamic constellations based on the complicity of each individual that constantly networks with the others emphasizing a unique mass of bodies which ceaselessly defies gravity.
A composition generated by the accumulation of actions and movements in different parts of space and at different times that eventually form a single space in the same time-share. Forming a set of actions in the same space-constellation where elements such as repetition, variation and expansion create a space of harmony and coordination among the different volumes and spatial architecture.
Tracing the space we play with the memory of the viewer and the passage of time through the strokes that mark the movements in space as footprints or islands of concrete actions.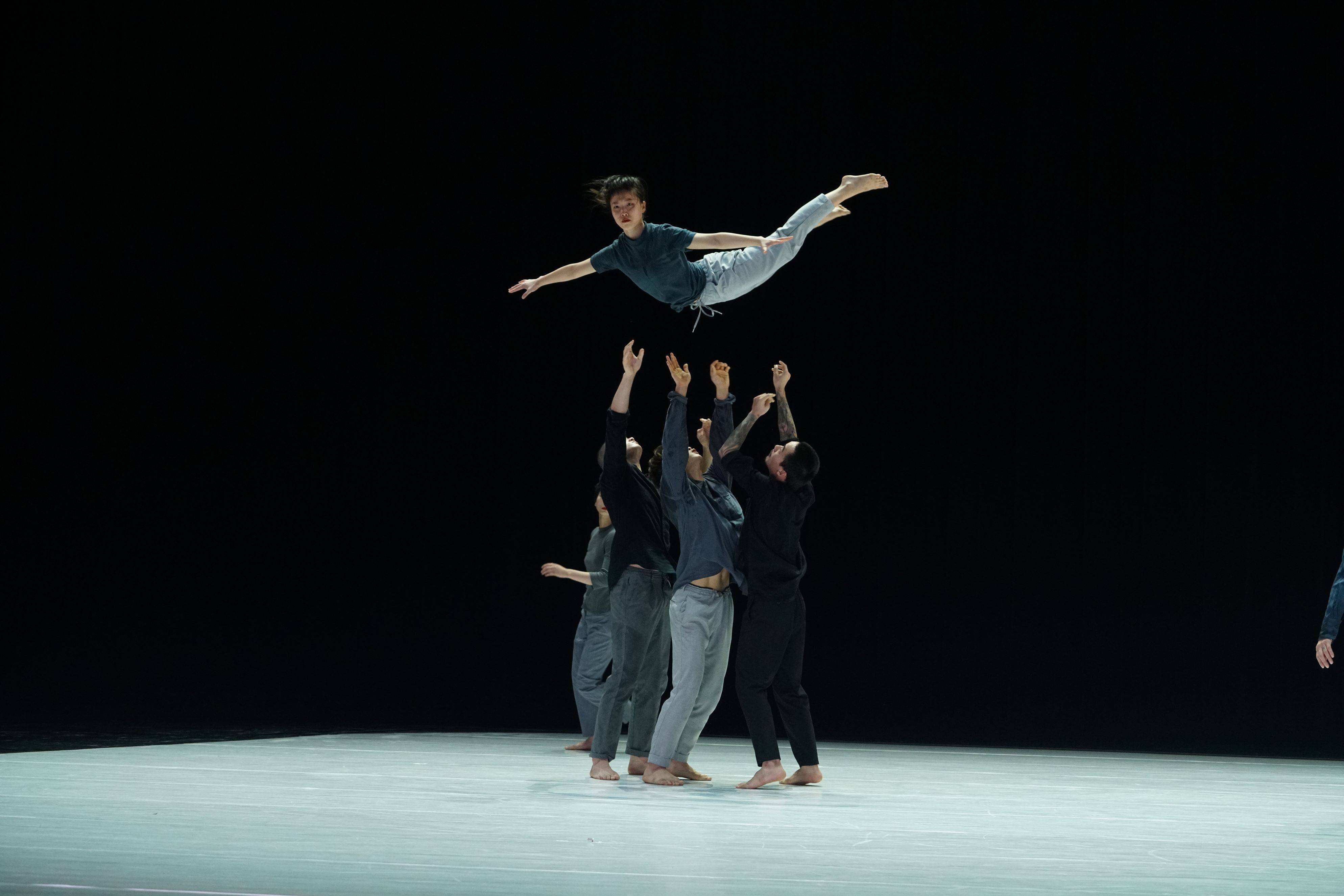 Choreographer: GN|MC
GN|MC Guy Nader | Maria Campos is an independent ensemble based in Barcelona, Spain. The Lebanese and Spanish artists collaborate together since 2006, their works have been shown in various festivals and venues around the world. GN|MC have been invited as guest choreographers to create for different European companies: EnKnapGroup in Slovenia, Eva Duda Dance Company/Movein Mission in Hungary, Tanzmainz company and Tanztheater Braunschweig in Germany. GN|MC has been awarded the German theatre prize DER FAUST 2017 for their work FALL SEVEN TIMES created with Tanzmainz, Staatstheater Mainz.
Guy Nader graduated from Institut National des Beaux Arts at the Lebanese University in Beirut (BA in Drama). He received the danceWEB Europe scholarship in 2012 and he was awarded the first prize in Masdanza International Festival in 2010 for his solo Where The Things Hide. He is associated artist in La Caldera, Barcelona. Maria Campos studied at SEAD in Austria and in The Netherlands where she graduated from the Amsterdam School of the Arts (MTD) in 2003. She has worked with Meekers, Protein Dance, Sol Picó, Angels Margarit/Cia. Mudances, among others.
GN|MC Guy Nader | Maria Campos are resident artists in Mercat de les Flors, Barcelona.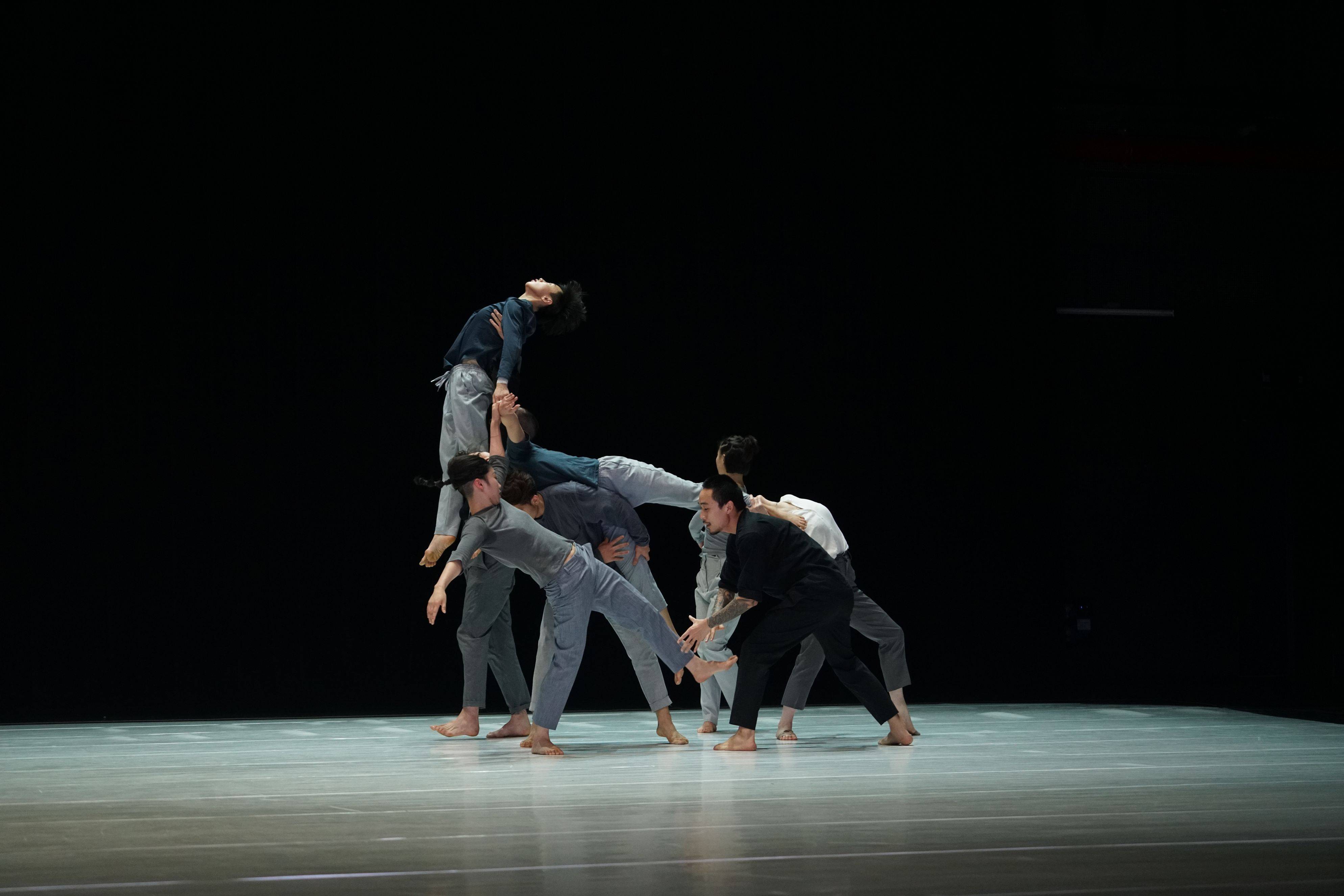 Xiexin Dance Theatre
The Xiexin Dance Theatre focuses on body research, contemporary dance education and the creation of original works of contemporary dance. Since its establishment in 2014, dance group gradually developed into the backbone of the development of contemporary dance in china. Xie Xin, artistic director, has won many gold medals in contemporary dance competitions at home and abroad.
The works have been invited by Kuopio Dance Festival in Finland, Colors Dance Festival in Stuttgart, Germany, Summer art festival in Paris, France, Steps2020 Dance Festival in Switzerland, Oriente Occident Dance Festival in Italy, Wiesbaden Theatre Performance Season in Germany, Sibenik Dance Festival in Croatia, Split Dance Festival, Hong Kong Art Festival, Xianggang City Contemporary Dance Festival, Peiqing Plan China Contemporary Dance biennial, Chinese Spring Art in Beijing Festival, National Grand Theatre Chinese Dance 12 days and so on performance invitation.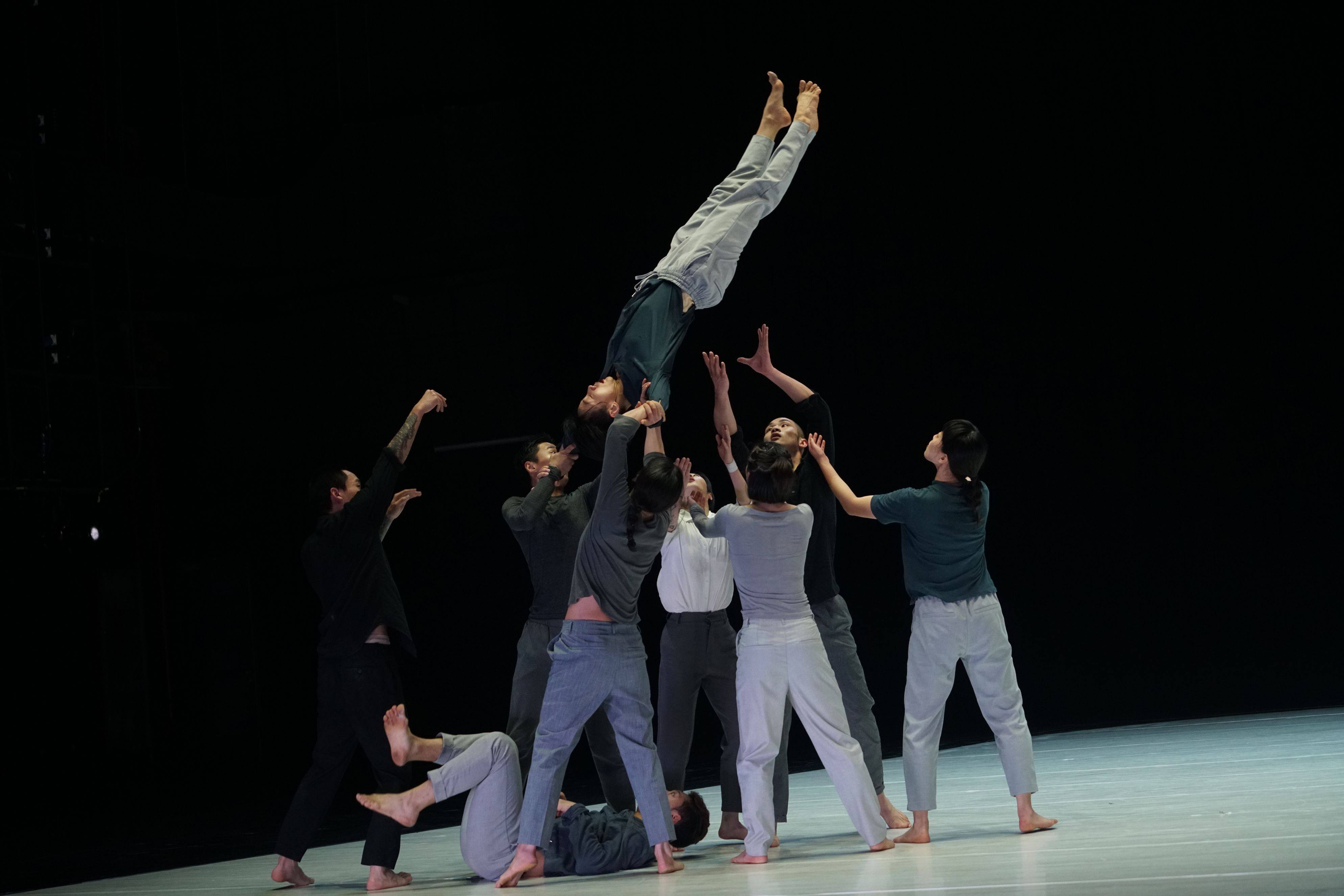 Medium and long works are: "HARMONIC SERIES""From IN"、"UNKNOWN"、" Obsessive"、"Special Moment"、"Ripple"、"……After……"、"Listen to the Body " 、 "Floating Flow Mark" 、 "Face 2 Face" 、 " Face 2 Face II-Time·Design·Boby". Small works are: "Plus"、"Falling"、"Murmur"、 "Monent"、" My OtherMe"、"the Nearest Far"、 "Flow Mark" The troupe future will annually invite internationally renowned choreographer who came to China for contemporary dancers created new works, and teach workshops. Committed to the construction of international contemporary dance exchange platform, focusing on the creation of international cooperation projects and high quality presentation.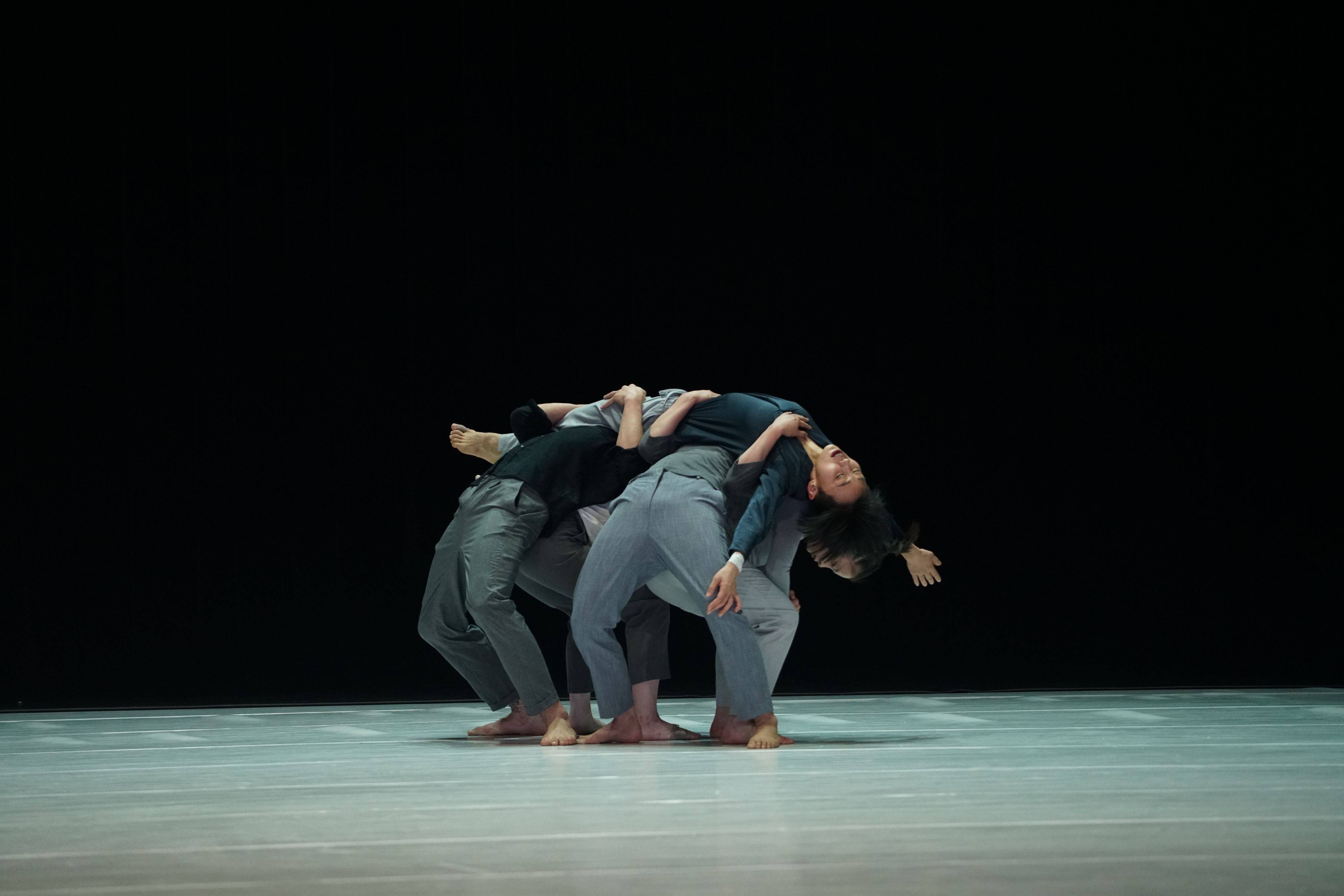 Credit
Choreographer: Guy Nader、Maria Campos
Lighting design: Gao Jie
Music composition:Miguel Marín
Dancers: Xie Xin、Fan Xiaoyun、Ma Siyuan、Tu Youzhen、Wang Qizhi、Shu Yaohui、Yang Shangbing、Tang Ying、Guan HonghangCredit
Choreographer: Guy Nader、Maria Campos
Lighting design: Gao Jie
Music composition:Miguel Marín
Dancers: Xie Xin、Fan Xiaoyun、Ma Siyuan、Tu Youzhen、Wang Qizhi、Shu Yaohui、Yang Shangbing、Tang Ying、Guan Honghang