- No Cancellation
- Receive Tickets via Express Delivery
- Children Under 1.2m Not Permitted

- All Attendees Require a Ticket
---
Please note: the screening shows available on our site are exactly what they say on the tin - screenings of an original play. No real actors, costumes or set.
The Merchant of Venice, starring of Ichikawa Ennosuke, as an all-male cast take on one of The Bard's most loved pieces.
One of Shakespeare's greatest comedies, it follows Antonio as he has to default on a debt owed to the usurer Shylock. Ichikawa Ennosuke takes on the famous role of Shylock in this Kabuki theater style production, the likes of which you won't have seen before!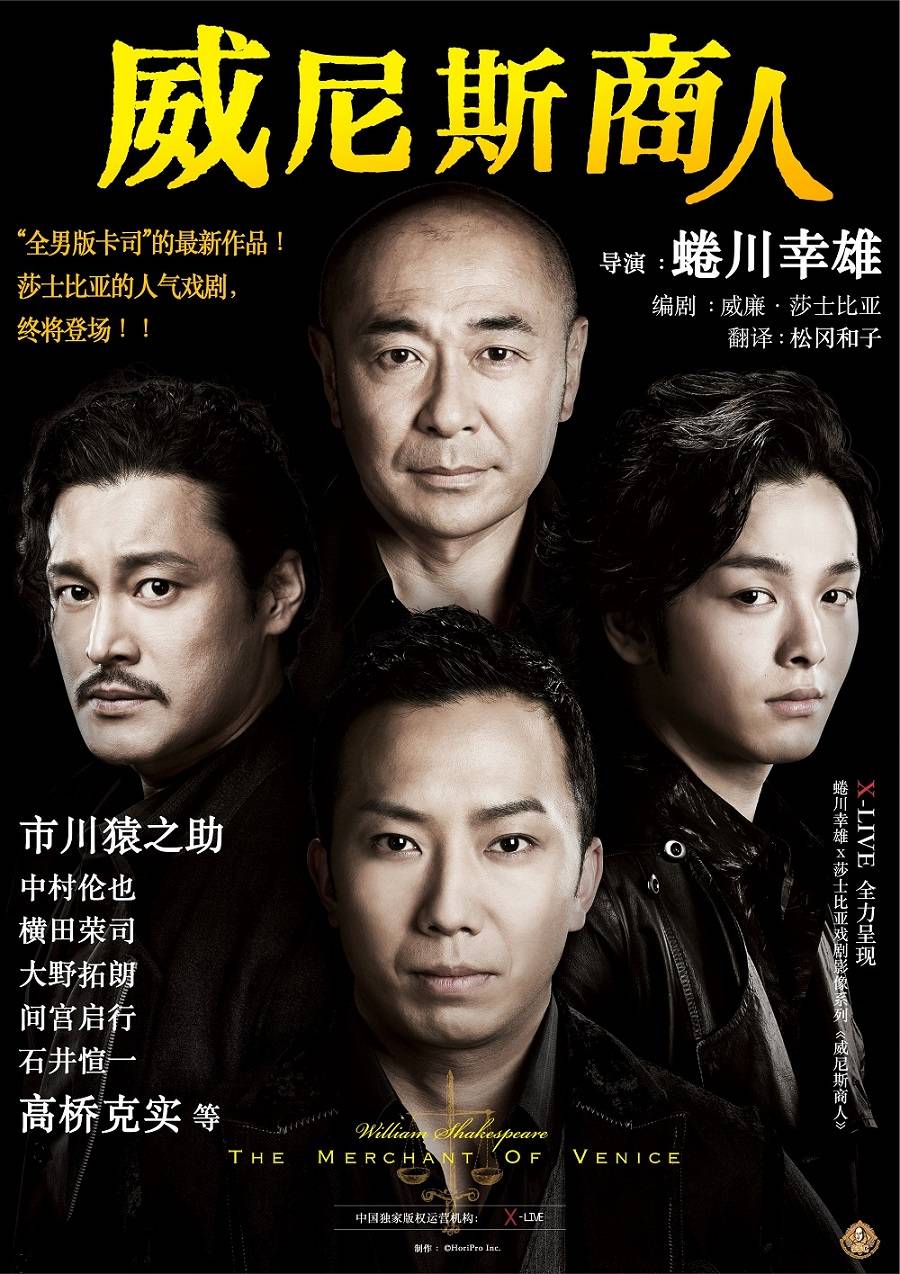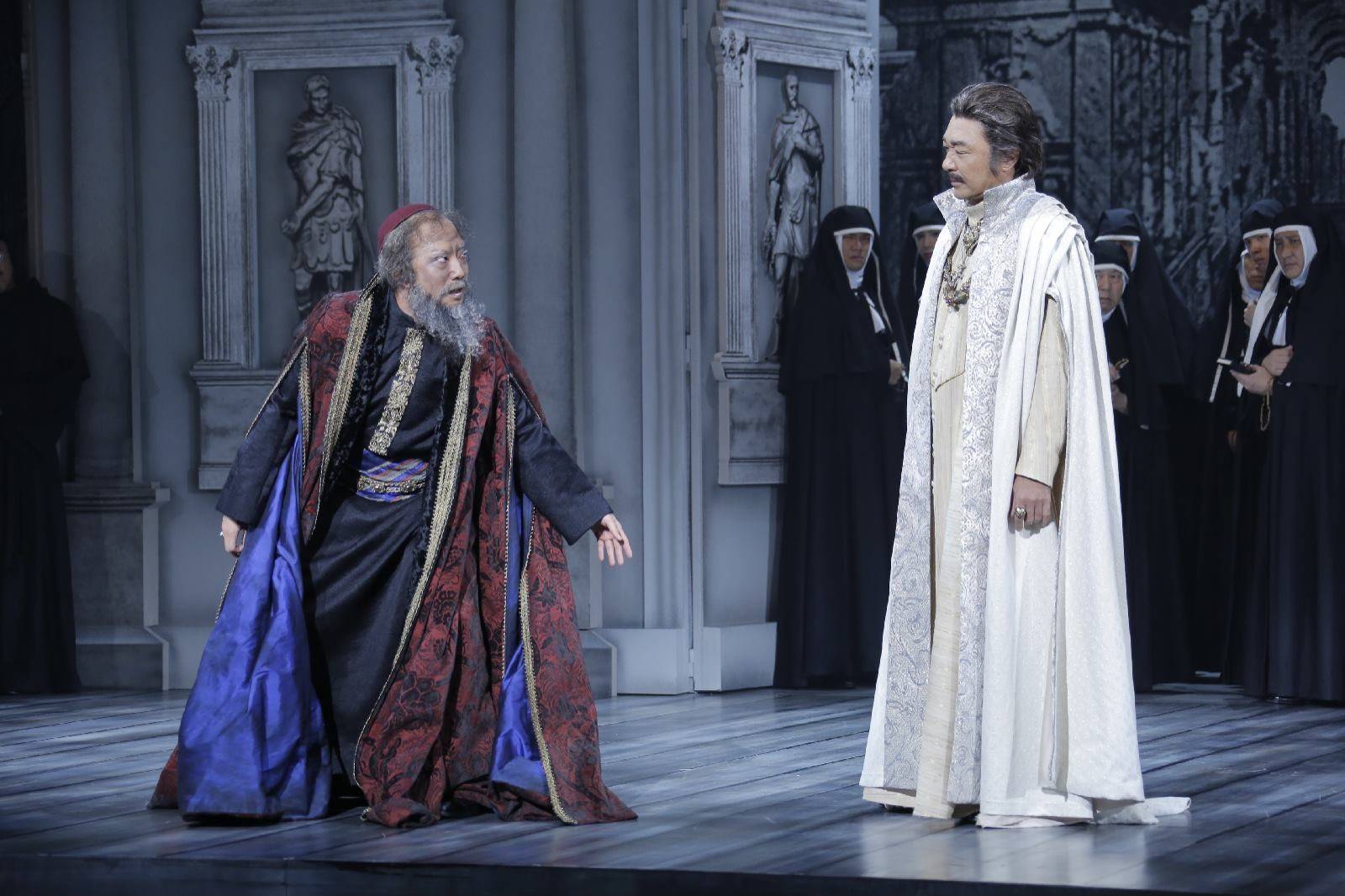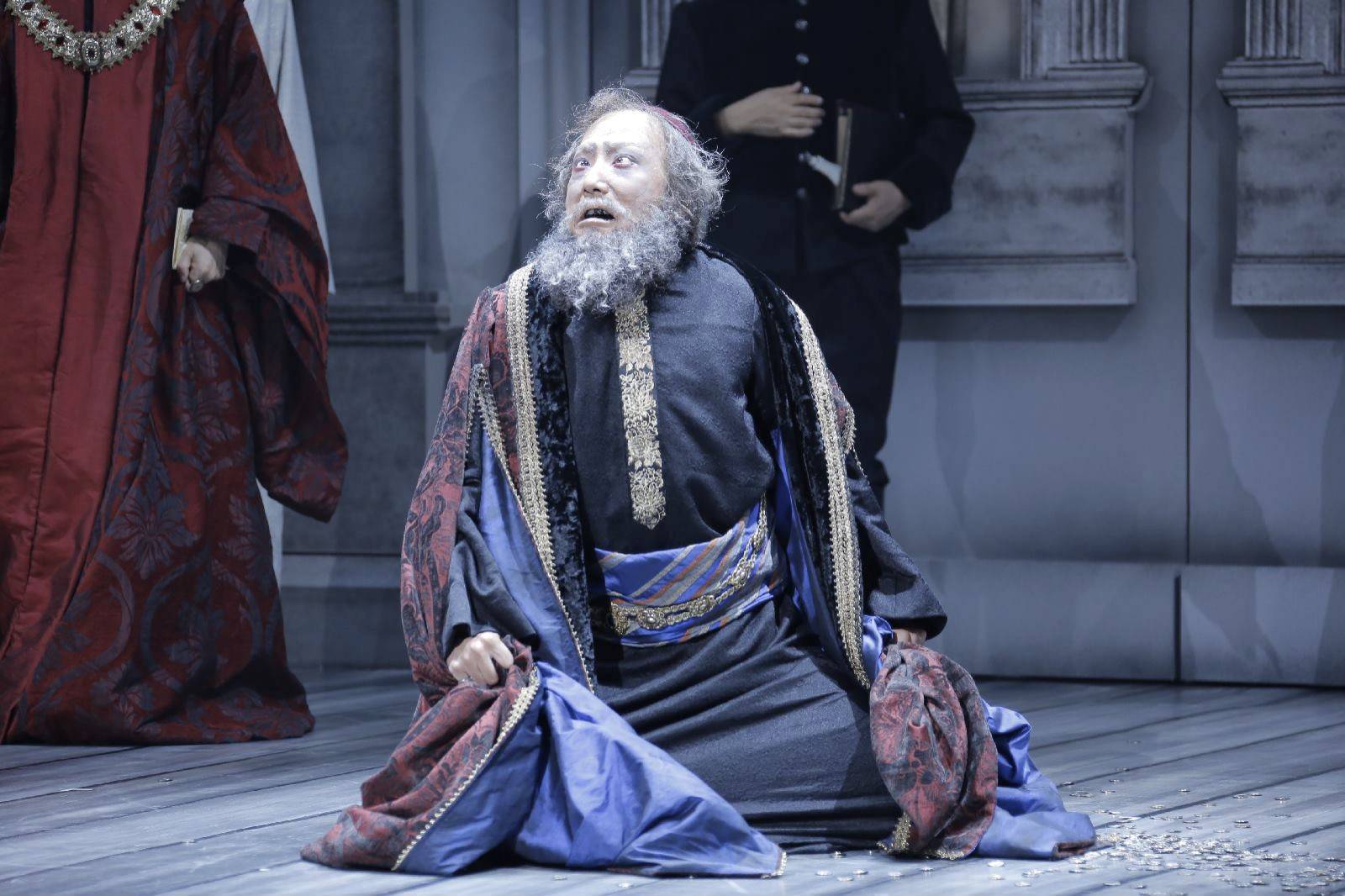 Yukio Ninagawa
Yukio Ninagawa (Ninagawa Yukio, October 15, 1935 – May 12, 2016) was a Japanese theatre director, particularly renowned for his Japanese language productions of Shakespeare's plays, as well as Greek tragedies. He directed eight different productions of 'Hamlet'.
Although most famous abroad for his touring productions of European classics, Ninagawa also directed works based on contemporary writing from Japan, including the Modern Noh plays of Yukio Mishima (which toured to New York's Lincoln Center in early summer 2005) and several other plays by Japanese dramatists, including Shūji Terayama and Kunio Shimizu. His production of Titus Andronicus was performed in England in June 2006, at the Royal Shakespeare Theatre in Stratford and the Theatre Royal in Plymouth. In 2007 his company participated in the Barbican International Theatre Event (BITE) series at the Barbican Arts Centre in London, with their production of Coriolanus.