On May 30th, indulge yourself with a mid-week break in a fine and innovative venue, eating, drinking and gathering with other gourmets. Hosted at freshly Michelin starred and 2017 Time Out Restaurant of The Year WUJIE Shanghai The Bund, the Wine & the City guys challenged themselves to pair organic wines (starting from 1995) with vegetarian delicacies.
Champagne will be served as a welcome drink, before each guest will be served WUJIE's Cloud menu, a creative and colorful 8 course, vegetarian gourmet feast. You'll be surprised by the multiple possibilities and flavors a meat-free dinner can offer, you won't even miss meat! Some dishes are representing Chinese natural sceneries, perfect for Instagram addicts or compulsive Wechat users. Laurent from Wine & the City will host the dinner and share with you details of organic viticulture.
You'll spend the evening with 20 other food and wine lovers, so grab a date, your meat-eater and vegetarian-food skeptical friend, or fly solo and enjoy a toast with new friends!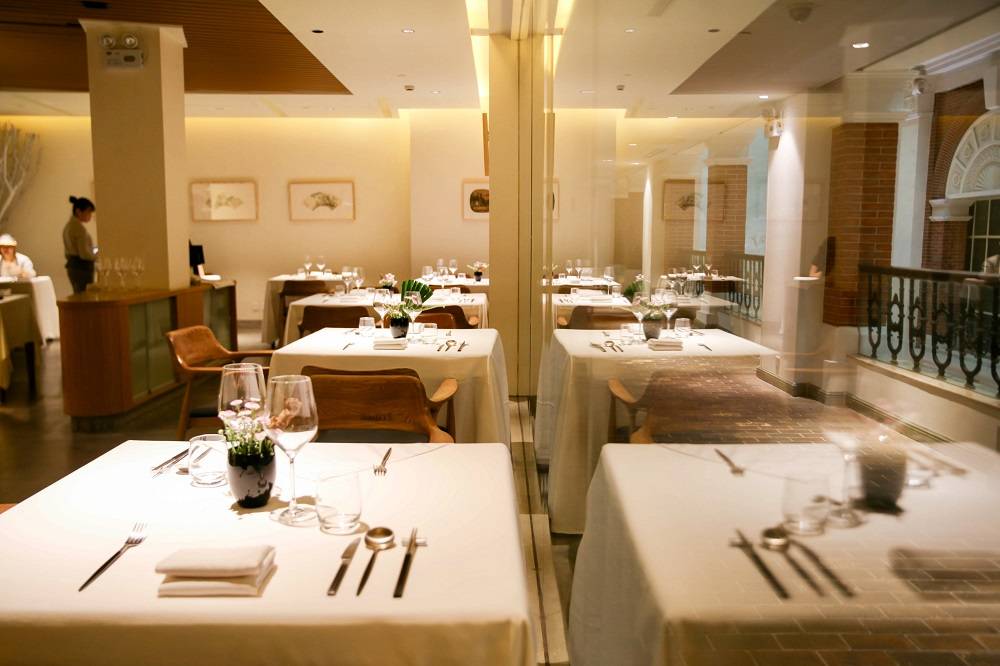 MENU
Welcome Drink
Champagne Drappier Carte d'Or Brut NV, France
*
Domaine Patrice Moreux Sancerre Blanc 2016, France


Fermented Tofu, Rice Milk and Chickpea Mash Sour and Spicy Antarctic Seaweed Roll
Green Apple, Cranberry and Passionfruit Jelly
*
Chanterelle Mushroom, Snow Fungus and Green Wheat Soup
*
JEAN DURUP PÈRE & FILS Chablis Vieilles Vignes 2016, France
Grilled White Asparagus and Maitake Mushroom with Butter Sauce and Crispy Red Quinoa
*
Fresh Spring Bamboo Shoot and Stuffed Morel Mushrooms
Hunan Red Lotus Seed Mash and Miao Style Sour Broth
*
House-made Spring Onion Soft Tofu with Chinese Toon Oil and Fermented Mushroom Crackers
*
DOMAINE ANTHONY THEVENET, Cuvee Vieilles Vignes 2015, Morgon, France
Chef's marinated Lion's Mane Mushroom with Green Chili Mushroom Sauce
Slow-cooked Peach Tree Resin and Zucchini wrapped Chinese Mountain Yam
Green Onion, Spinach and Pistachio Flakes
*
Cheese Baked Truffle Mushroom Crisp
*
CARPINETO Farnito Vinsanto del Chianti DOC 1995, Italy
Vanilla Chocolate Mousse with Galette Bretonne and Vanilla Bean Ice Cream