👉 Receive Tickets via Express Delivery
👉 Each Attendee Requires A Ticket
👉 No Cancellation
---
WILD FLOWERS
Jinxing Dance Theatre Shanghai not only provides the stage for young dancers but also builds the platform for the pieces by the international progressive choreographers entering China. There are numerous choreography masters from all over the world coming here to communicate and create.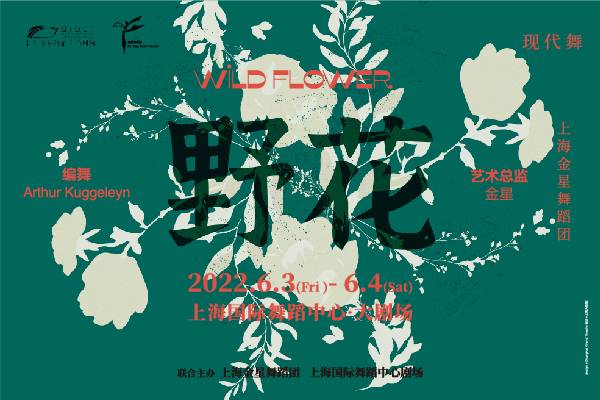 The is a brand-new piece with 4 years of convincing and refining by Jinxing Dance Theater Shanghai since 2018 and it is the second cooperation between Jinxing and choreographer Arthur Kuggeleyn.
Arthur Kuggeley is a progressive choreographer from Netherlands and performed in dramas in Switzerland and Berlin. His choreography challenges and breaks the traditional choreography styles with a matrix beauty of drama scenes, which is extremely showed in Cage Birds and is widely highly-praised in previous tour performances all over the world.
Wild Flower is not the "flower in the fields" but an attitude for aggressive and unique, determined and ambitious. It is a symbol of strong power of life which allows wild flower blooming in the hard concrete, shining colorfully in the pale and being tender in restraining.
The artistic director, Jinxing, talks about Wild Flower like this: "Wild Flower is an existing of attitude. It is bright and thick with a strong spirit of expressionism, and never bow to mediocrity. It is fearless to solidification and blooms for free!! "
[Words From Choreographer]
When I was walking on the road in Shanghai, between the steel and concrete buildings, a wild flower was growing so hard and so seriously in a narrow gap, at that time I wanted to name this work, "Wild Flowers".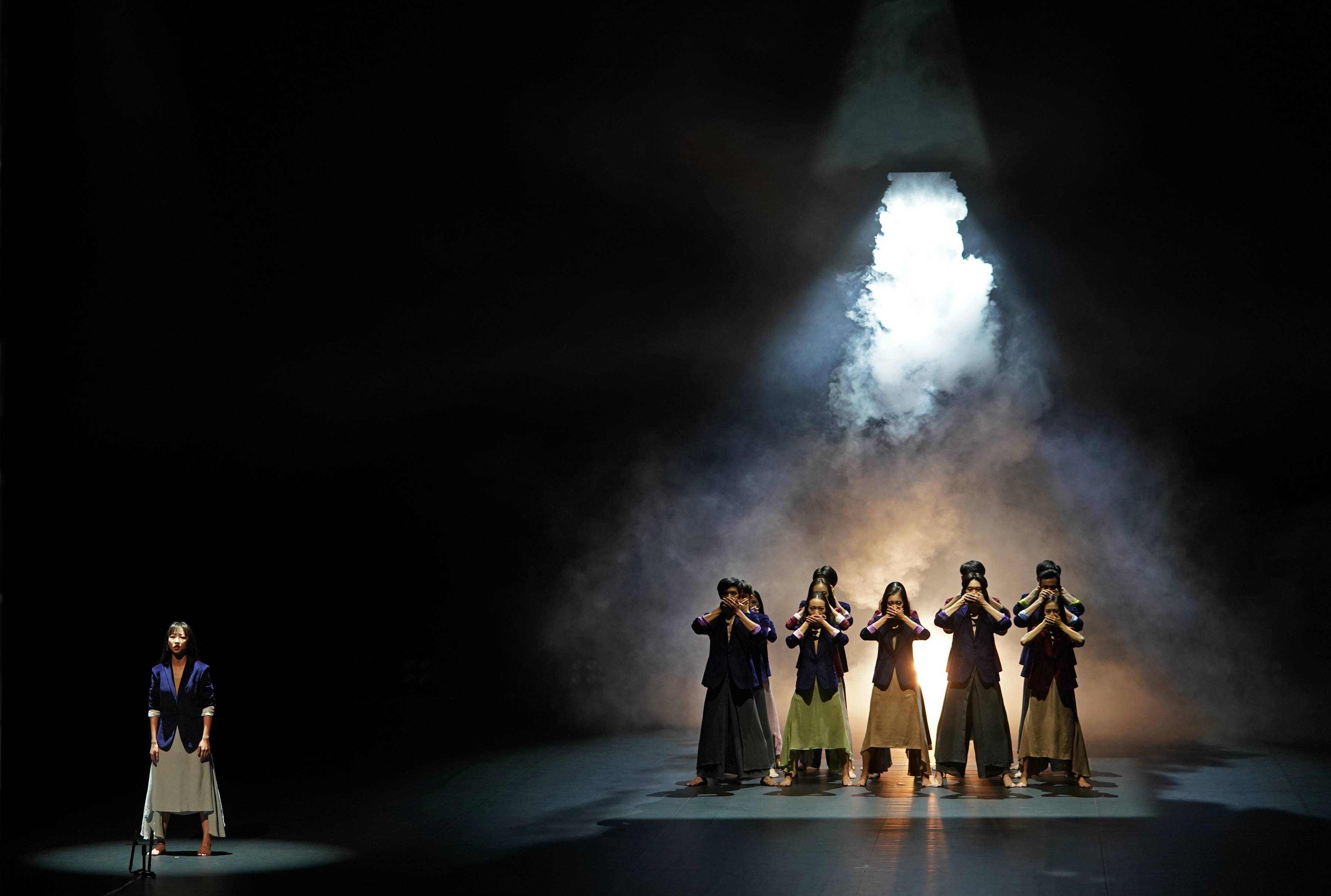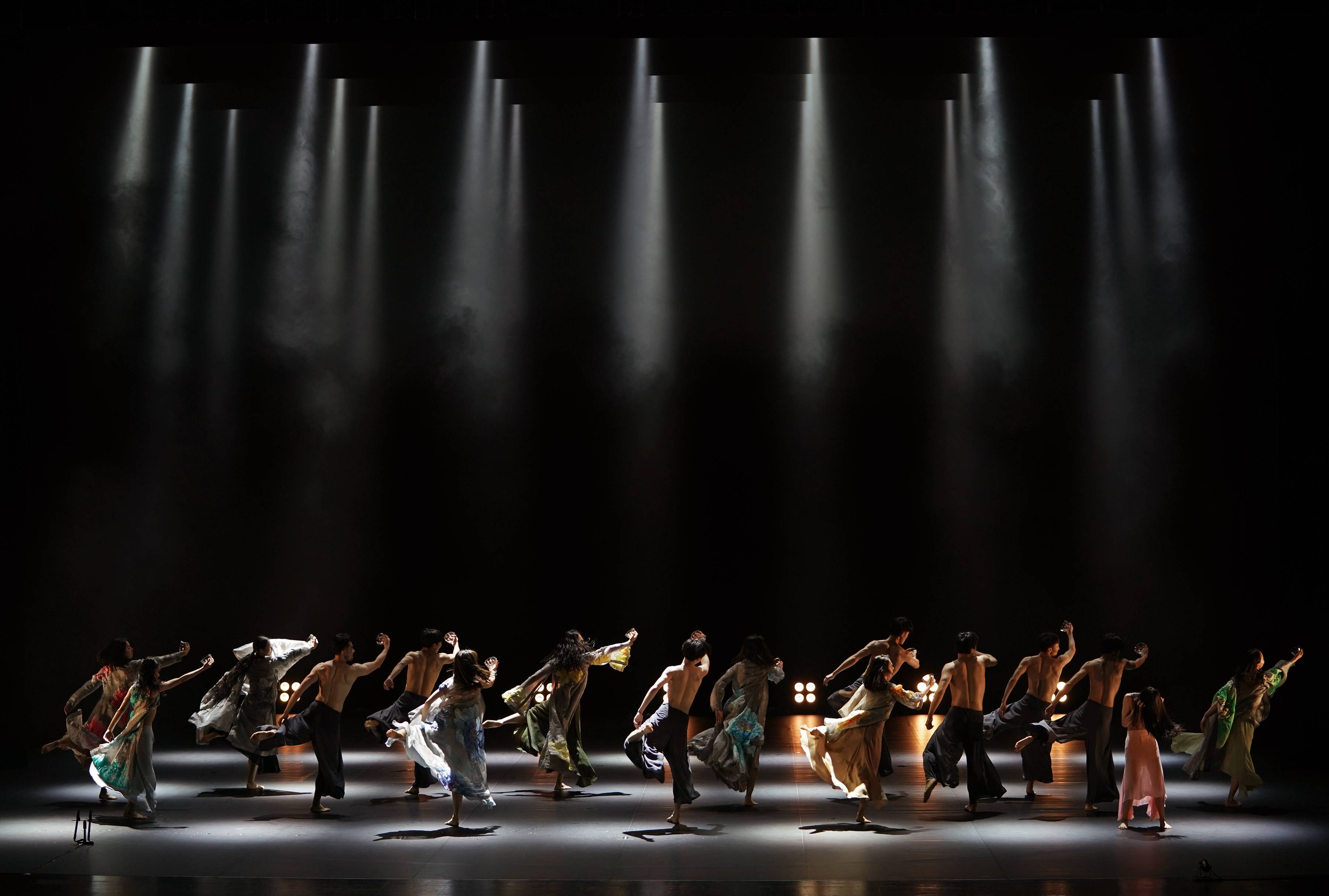 [About Jin Xing Dance Theatre]
Jin Xing Dance Theatre has been established in 1999 as the first private modern dance ensemble in China. Under the leadership of its founder, artistic director and choreographer Jin Xing it has become the backbone of modern dance in China.
Since 2002, Jin Xing Dance Theater has expanded its presence in many countries and regions in Asia, Europe and North America. The company has performed at prestigious theaters and dance festivals around the world, such as Dance Umbrella in the UK, Steps in Switzerland, the Venice Biennale in Italy, Impulstanz Festival Vienna in Austria, Expo 2008 Zaragoza, Spain, Macau Art Festival, Singapore Art Festival, Adelaide Festival in Australia. The company presented its works as well in Finland, France, Germany, Japan, the Netherlands, Norway, South Korea and the United States.
The repertoire of Jin Xing Dance Theatre includes major works such as Shanghai Tango (2000), Carmina Burana (2000), Crossing Border (2002), Shanghai Beauty (2005), The Closest The Furthest (2006), Made in China-Return of the Soul (2007) ,The China Project (2009),The Trinity(2013)and The Different Loneliness(2014),,Wildflowers2018,Wandering in dreams 2020,Their world 2020.
In its choreographies Jin Xing Dance Theatre intriguingly blends Western elements with Chinese characteristics, a strong reference to its cultural background. Thanks to the excellent dancers, coming from all regions of China, and the visionary lead of the company's artistic director Jin Xing Dance Theatre represents an outstanding example of Chinese performing arts.
[Choreographer]
The theatre and dance shows of the Dutch choreographer Arthur Kuggeleyn, define themselves by their lack of compromise. Challenging conventions, they regularly trigger off astonishment, fascination, and, for some, discomfort. His controversial works always provoke strong reactions.
Through intense collaboration with dancers, actors and musicians, he developed first in Berlin a furious physical theatre spectacle company and after in Switzerland his own choreographic "trance dance" style, based on loops made out of sounds and visual images.
This continuous repetition of movements and sounds fills the space with energy, unleashing the scenic process: exhibition of the body and movements, confrontation between interpreters and spectators, aggression, psychic nakedness, eroticism and humour.
The moving body's energy and the emphasis on emotions, senses, movements, hypnosis are always at the center of his realisations. The artistic search of Arthur Kuggeleyn is in a permanent evolution.
[Creative Team]
Choreographer: Arthur Kuggeleyn
Performance: Jin Xing Dance Theatre Shanghai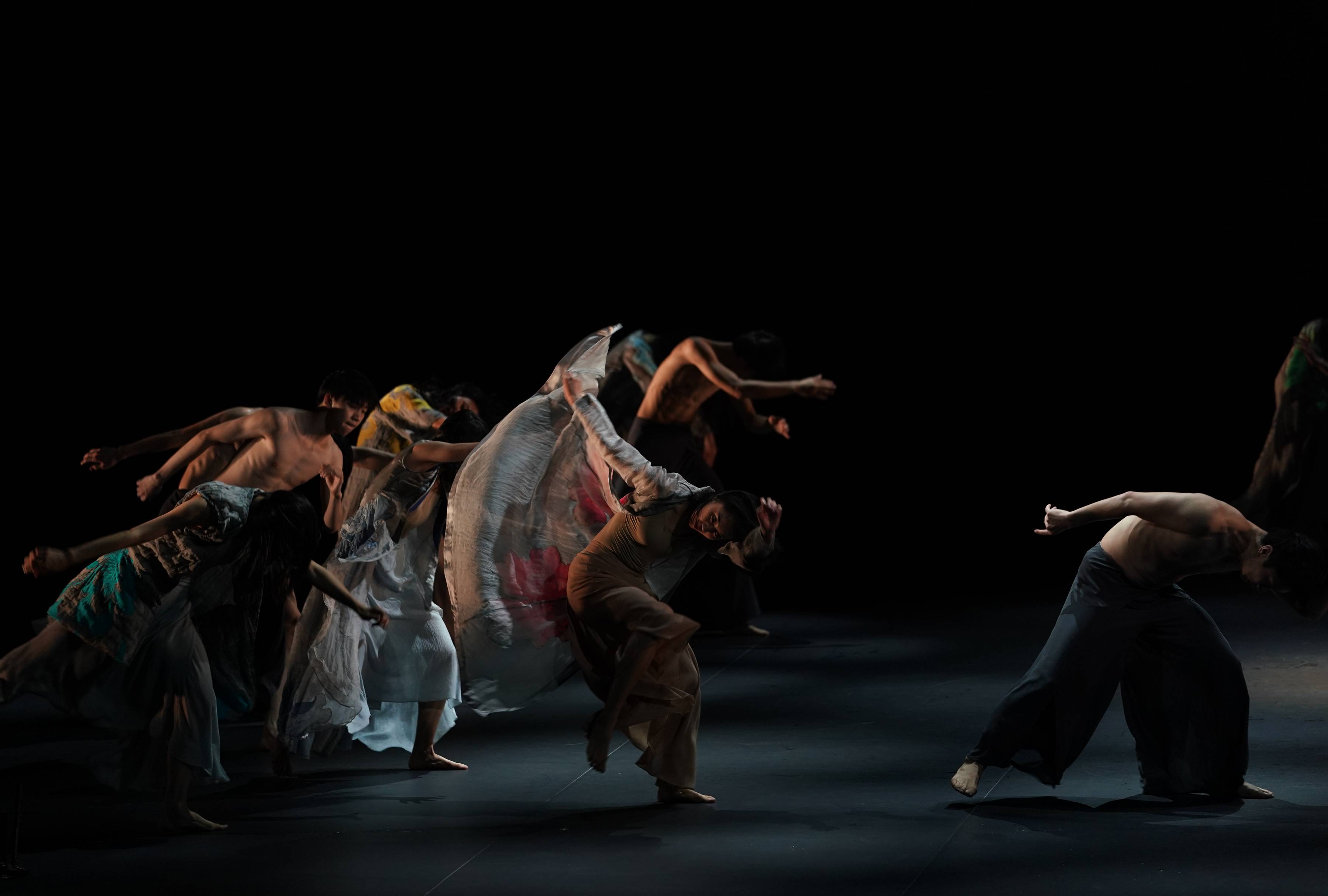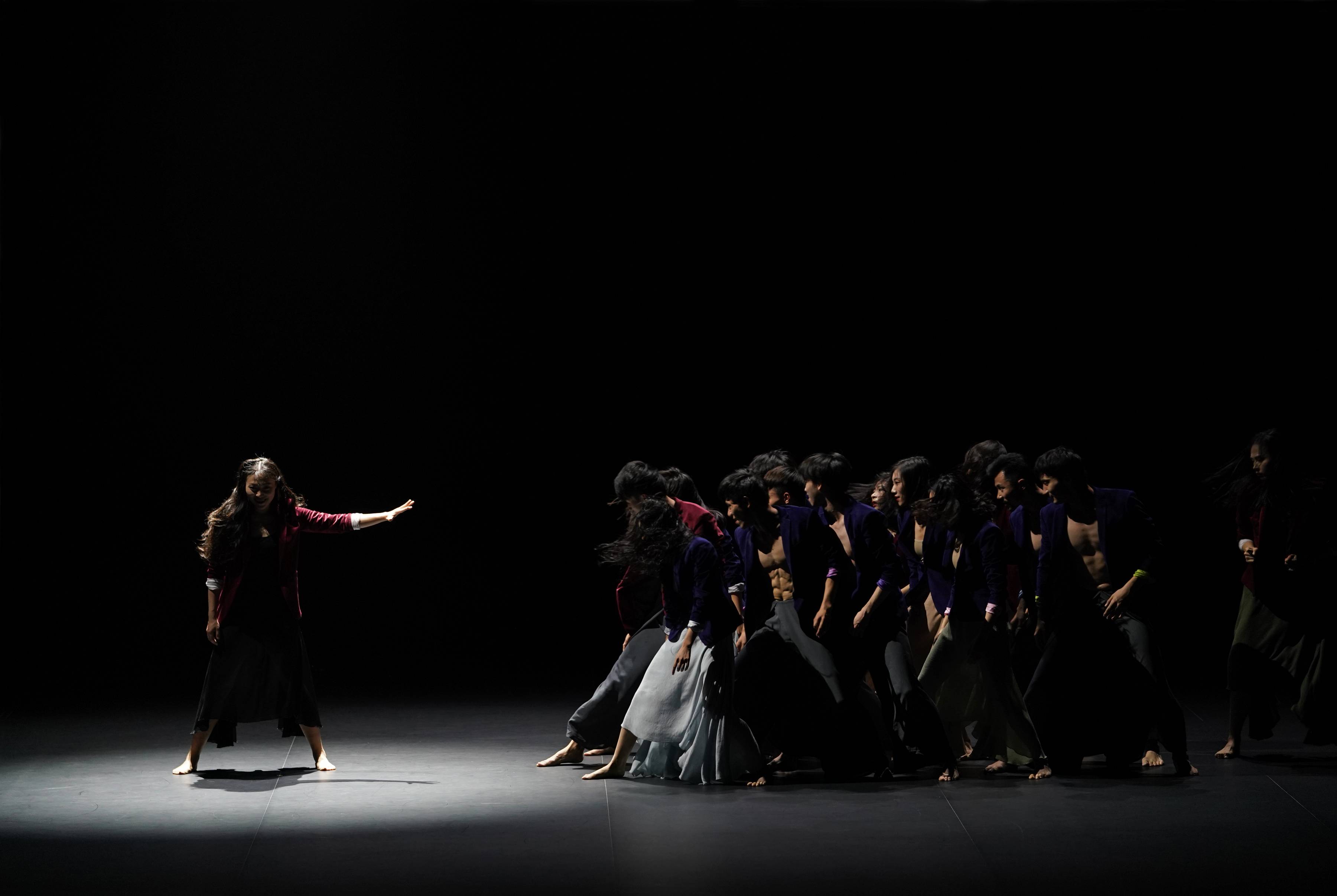 Guided by Shanghai municipal instructions for art centers, the following countermeasures are implemented by Shanghai International Dance Center Theatre to prevent the COVID-19 virus:
Tickets purchasing: Please select your seats online and both e-tickets and printed tickets by mail will be valid.
Ticket claim: Please get your tickets before the performance date or 90 minutes before the performance and follow our staff's guidance to keep social distance.
Entering time: The audience can start to enter the auditorium 60 minutes before the performance starts.
Validation: Please walk past the gate in turn at the main entrance to have your Shanghai QR code checked and temperature measured. Please wear a face mask to enter the theater.
This notice will be adjusted according to the city's further guidelines based on the pandemic's situation.