Ticket code sent via text message starting with【SMG LIVE】
👉 Each Attendee Requires a Ticket
👉 No Cancellation
---
Choreography by former dancers from the renowned Batsheva Dance Company in Israel
Three accomplished dancers, 21 timeless songs, three segments of theatrical monologues
The performance embraces elation, heartache, and joyfulness
Expressing love through music and dance
Get your tickets now for the exclusive on-stage seating and receive a special complimentary drink —
Come and indulge your senses while you enjoy the performance
When Love Walks In It combines passion, music and dance.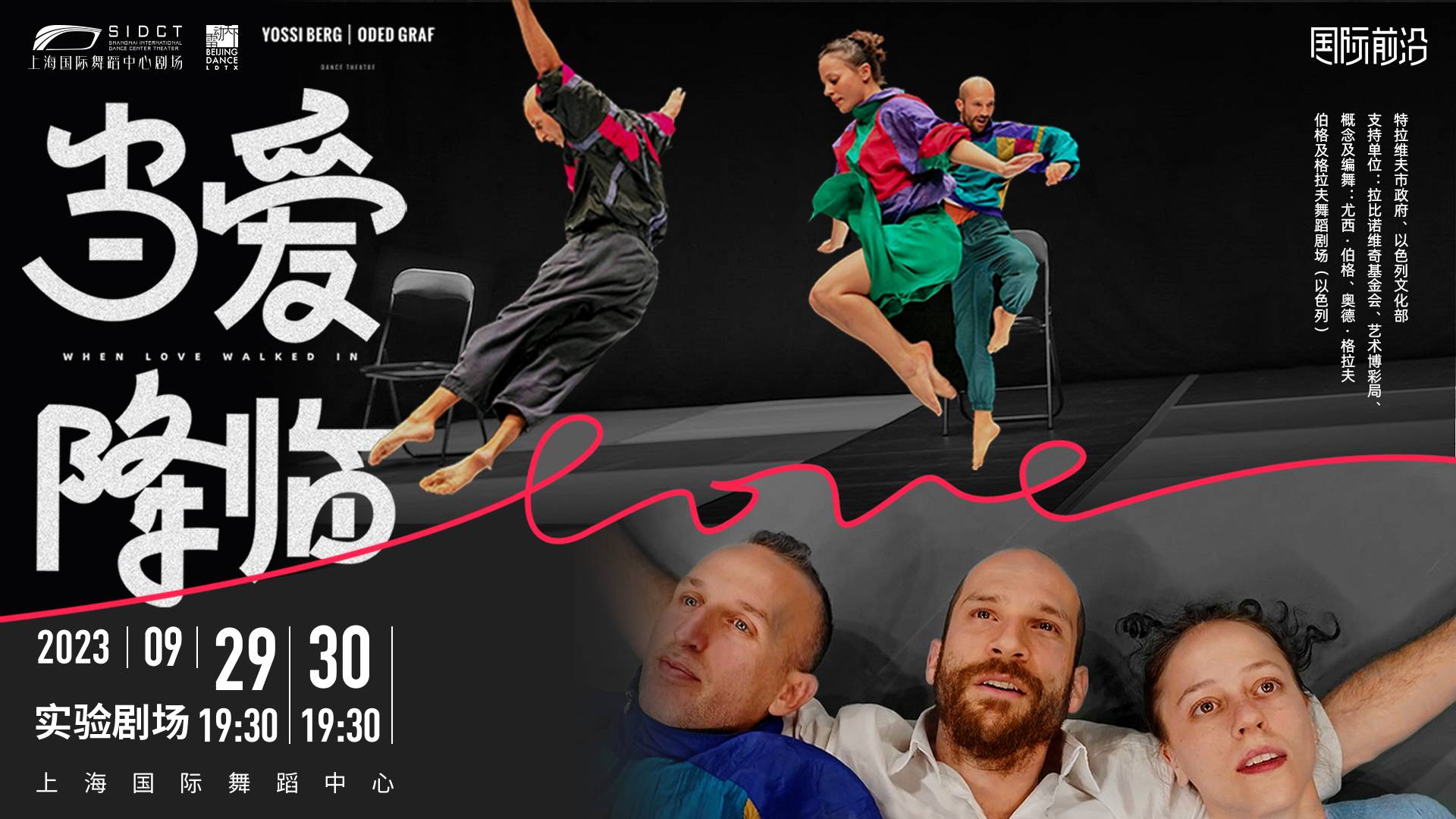 About When Love Walked In
Inspired by the gap between the way love is presented in culture and the way love is being experienced by the individuals, Yossi Berg and Oded Graf created the dance-musical-drama When Love Walked In. The work is presented as a series of short stories connected by a body who is in search of intimacy.
Three people oscillate between personal nostalgia and collective memory, who sing and dance to fill the gap between their inner world and the one outside. They were like specter wanders taking on the form and the feel of the songs they sing, encircling around you, igniting your memories that has been imprinted on you.
In When Love Walked In, the choreographers explore the essence of what it means to be human – to love, to feel excited, to experience failure, to dream, to long for something, to feel sense of belonging and to be estranged. They present to us what one is evasive to face and that through art one can then touch and get close to the edge of the surface..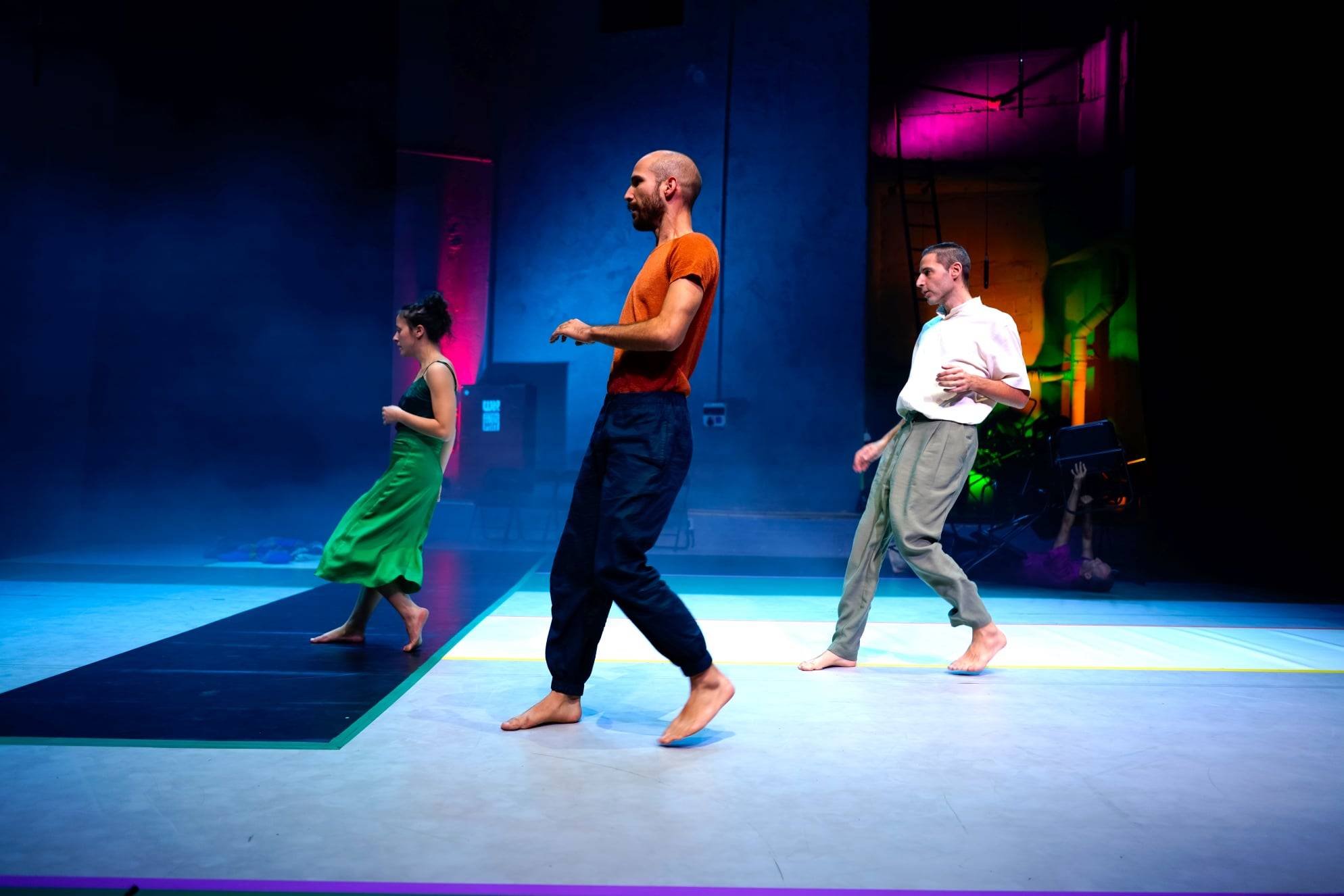 Highlights
Yossi Berg & Oded Graf Dance Theatre from Israel is coming in September.
Crafted by the visionary founders of Israel's Yossi Berg & Oded Graf Dance Theatre, WHEN LOVE WALKED IN is set to grace the stage at SIDC this September, inviting you to delve into the complexities of love.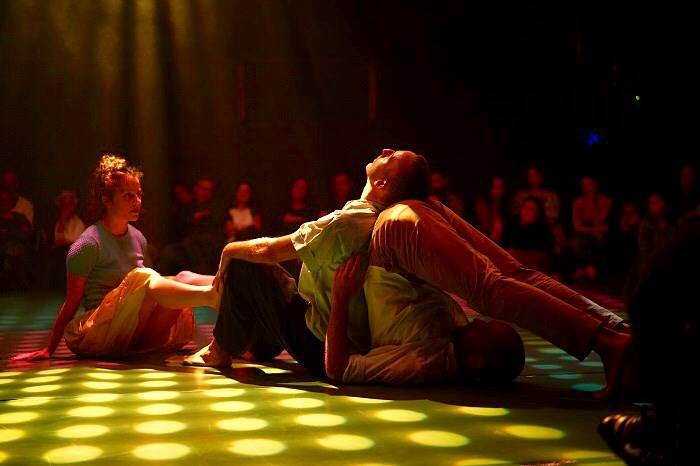 Established in 2005 by Yossi Berg and Oded Graf, Yossi Berg & Oded Graf Dance Theatre is known for its impeccable physical expression and emotionally charged, incisive choreography. It has enraptured audiences across the globe at renowned dance festivals and prestigious theaters, receiving recognition from publications such as The New York Times.
Dance, Music, Drama – Witness Dancers Respond to Love in Diverse Forms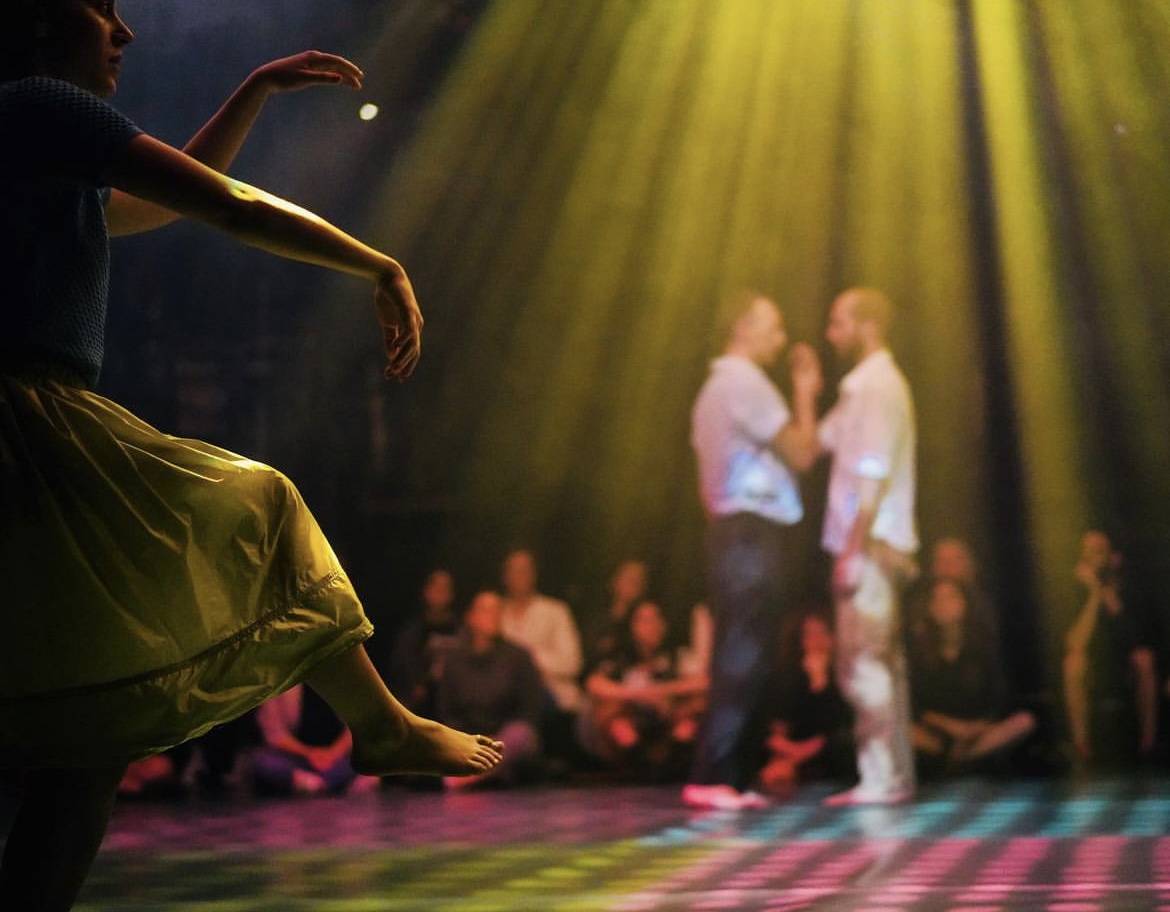 WHEN LOVE WALKED IN revolves around the theme of love, intertwining elements such as bodily movement, narrations, and vocal harmonies to create a sequence of vignettes. The dancers commence with Madonna's iconic track "Like a Prayer," employing Haddaway's "What is Love" to raise continuous questions. Through cyclic monologues, they portray how individuals are molded by their past experiences, exploring possession, relinquishment, excitement, yearning, delight, desolation, and anguish in the realm of love through their bodies and voices.
Find Your Seat on Stage And Engage in Revelry and Delightful Disco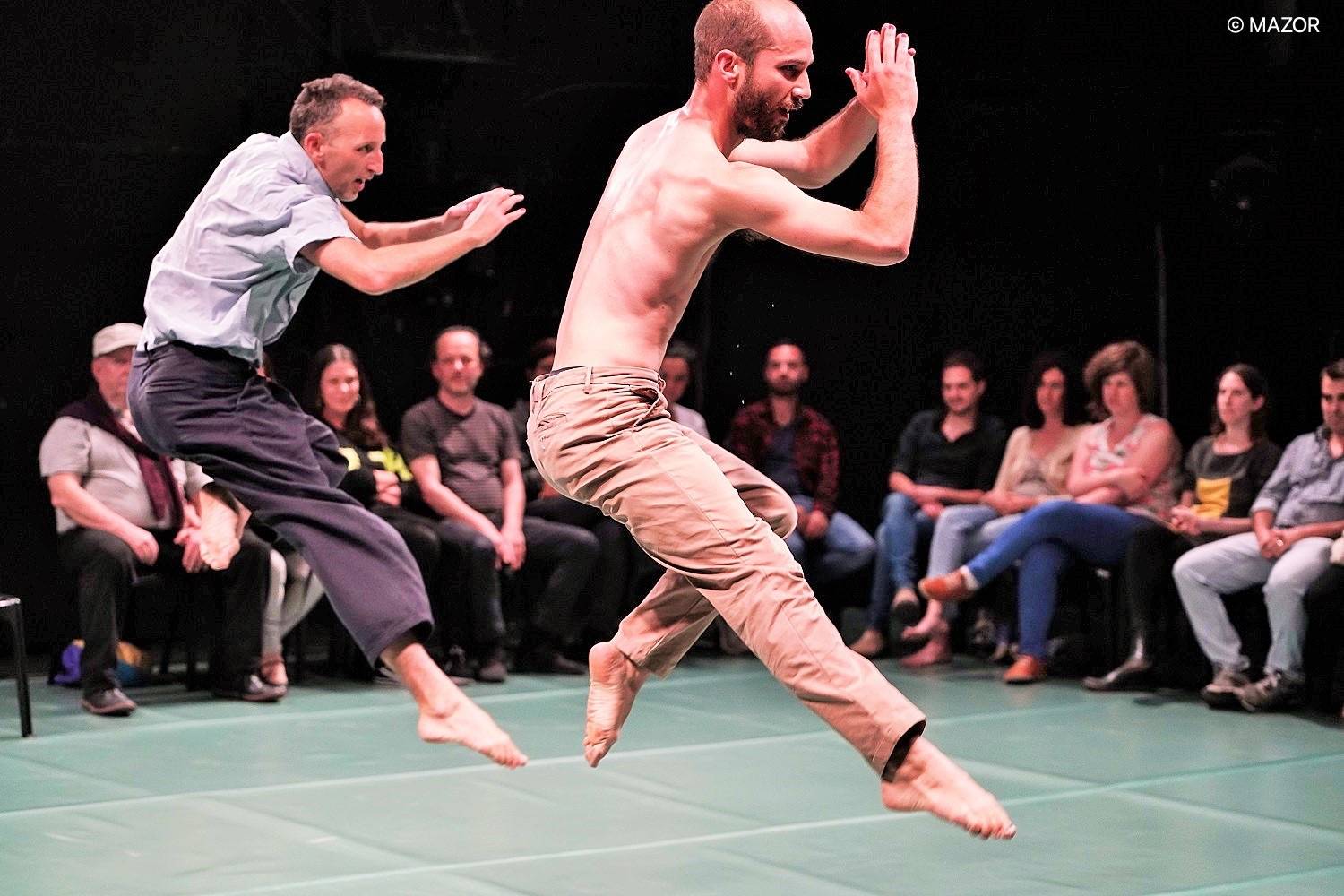 At this performance, you are not confined to the regular audience seats in front of the stage; instead, you'll be right there on stage with the performers, experiencing the allure of dance from a distinct perspective. At times, the dancers may join you, partaking in the performance alongside you, sharing their uncertainties, erasing the boundary between spectator and performer. And you, as an audience, can become part of the performance.
In the final 30 minutes, the dancers will invite audience to join them, exuberantly moving to the rhythm, culminating the show with a jubilant crescendo of merriment.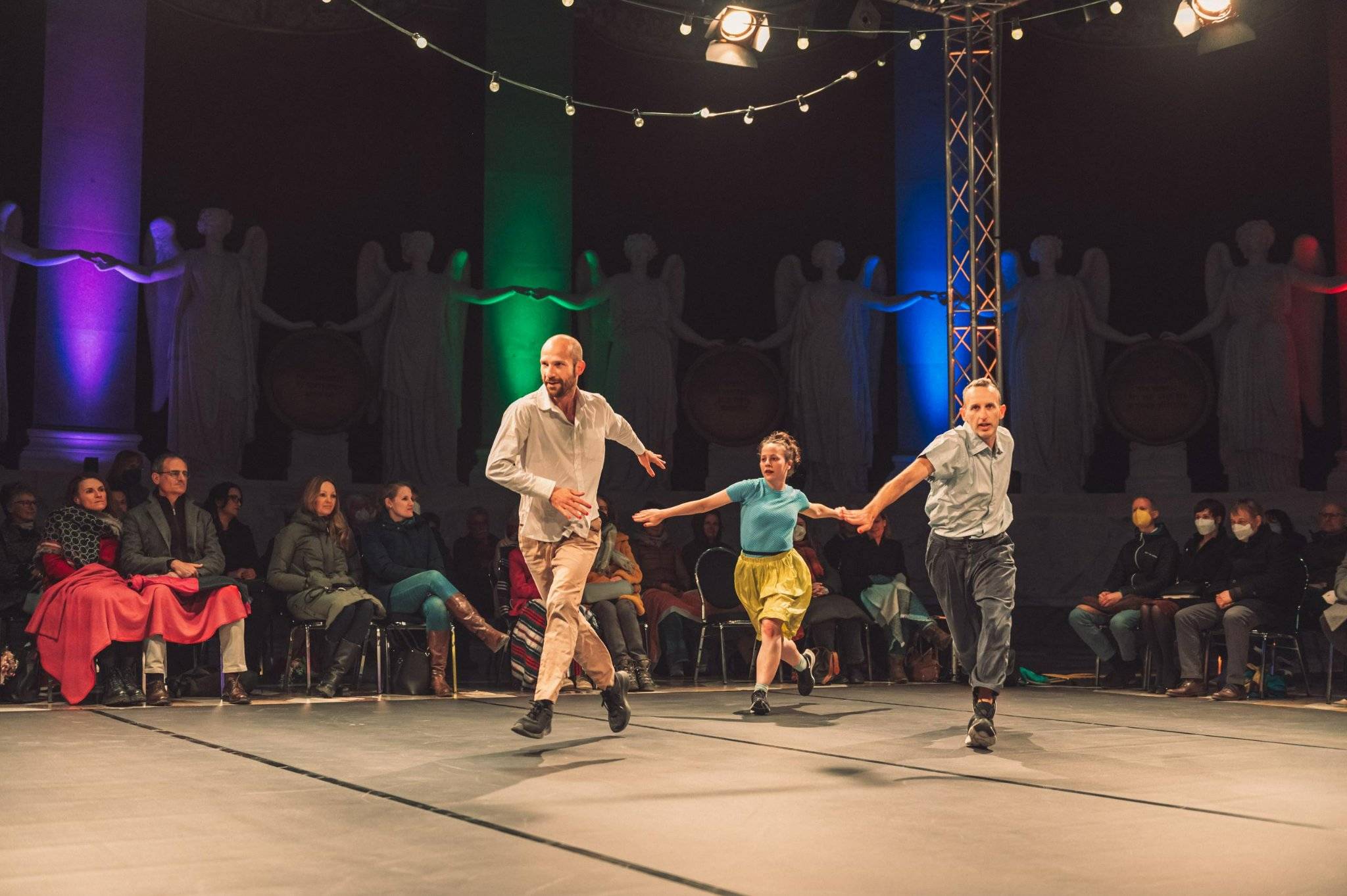 ProductionTeam
Concept & Choreography:Yossi BERG & Oded GRAF
Dancers:Yossi BERG, Ofri MANTELL, Tal ALDER
Musical Advice & Original score:Nadav BARNEA
Sound: Eilon PERI
Lighting:Omer SHIZAF
Costumes:Ilanit SHAMIA
Artistic Adviser:Rachel ERDOS
Outside Eye:Nava ZUCKERMAN, Ran BROWN, Nir SEGAL
Notice
Ticket Purchasing: Please check e-tickets and printed tickets delivered by mail areavailable.
Ticket Claim: Please get your tickets ahead ofthe performance date or 90 minutes before the performance and follow our staff's guidance to keep order.
Entering Time: You may enter the theater 60 minutes before the performance starts, and the auditoriumis opened 30 minutes before the show.
Requirement: Please keep your mask on throughout the performance.
Order Confirmation: When purchasing tickets, please carefully review the order details, including the performance date, ticket price, quantity, and seat number. Once the tickets are sold, they are non-refundable and non-exchangeable.
Invoice Application: After purchasing the tickets, you can go to SIDC's Official WeChat account to apply for invoice. The application will be open for five working days after the performance date, and all invoices will be issued uniformly after the performance concludes.