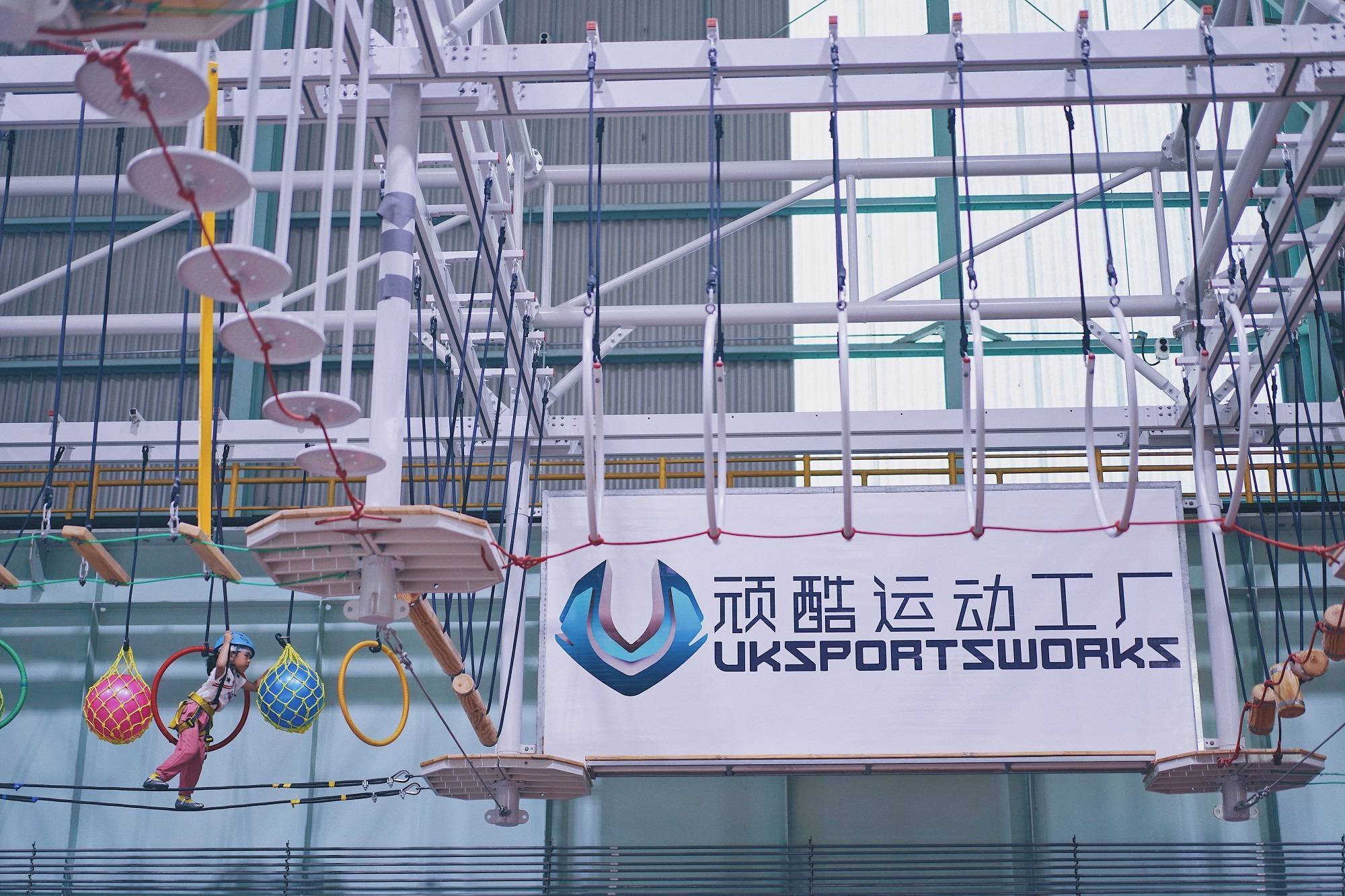 This is the ultimate indoor sports zone...Ski, climb, and jump all in one day!
Indoor ski slope:
766 square meters of indoor ski fun, fully equipped with a lift to bring you back up to the top once you've whoooooshed down at full speed (or super slowly in snow-plow position if you're just starting to learn!) All levels welcome, you can pretend you're in a fancy ski resort for a day WHILE getting exercise and having a blast!
Rock climbing:
Rock climbing is an awesome way to practice strength, balance, and patience, as well as getting a huge adrenalin rush when you reach the top of your climb. With a climbing area of 1500sqm, you can challenge and push yourself further than you thought possible!
High altitude course:
Vankoo Sports also boasts an indoor high-altitude course that consists of ropes, bridges, nets, swings and more for you to navigate your way around! You'll be guided by experienced coaches and all health and safety equipment is provided :)
Trampoline park:
Last but by no means least, there's a 350sqm trampoline park for you to bounce your way around! Whether you're learning basic moves or want to show of your back somersaults, this place has everything you need for a bounce-tastic time.
As well as all of the above, there's a ton of other stuff to keep you entertained including a fully equipped gym, fitness centre and a café to relax in!
This huge indoor sports centre is suuuuper reasonably priced and guarantee you a ton of fun with friends or family ;)
!