URBN Boutique Shanghai: An Earthly Paradise
URBN Boutique Shanghai, as one of the city's first modern boutique hotels, transforming a heritage factory warehouse and garden courtyard. The quiet and leafy street location enables guests to experience authentic local neighbourhood life and discover the abundance of trendy independent bars and cafes in the surrounding lanes. Offering the best of both worlds, it is also just steps away from the commercial heart of Jing'an and the former French Concession.
247 Exclusive Deal: Garden View One Night Stay Package - RMB 788 (RMB 1188 for public holidays)
👉 One night stay in Garden View room (1 King Bed)
👉 Breakfast for 2
👉 Dinner discount 12% OFF at Le Coq Wine & Bistro (excl. drinks)
👉 One bottle of Prosecco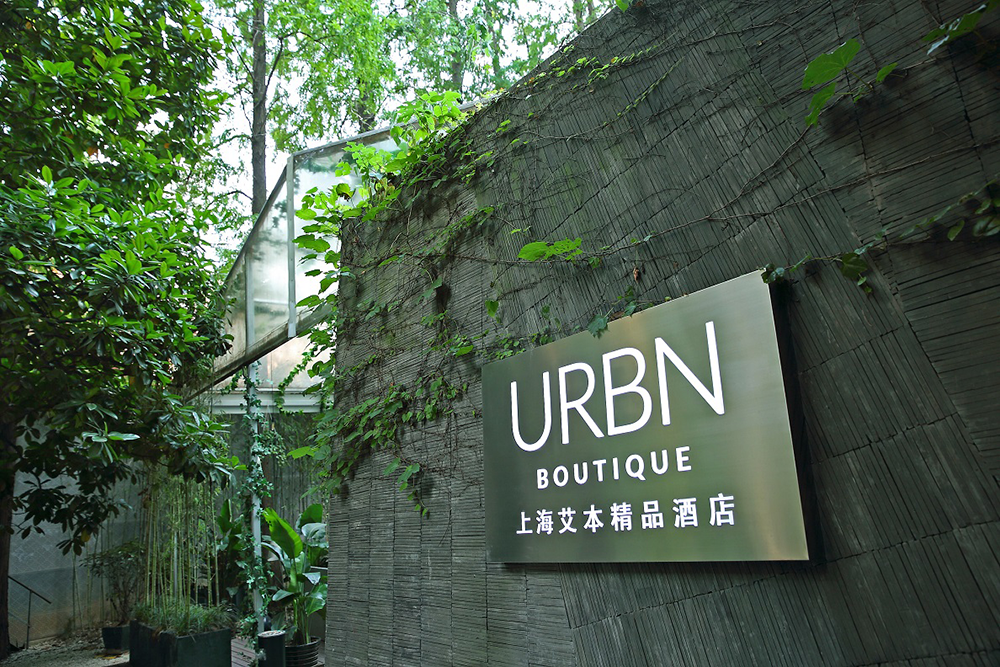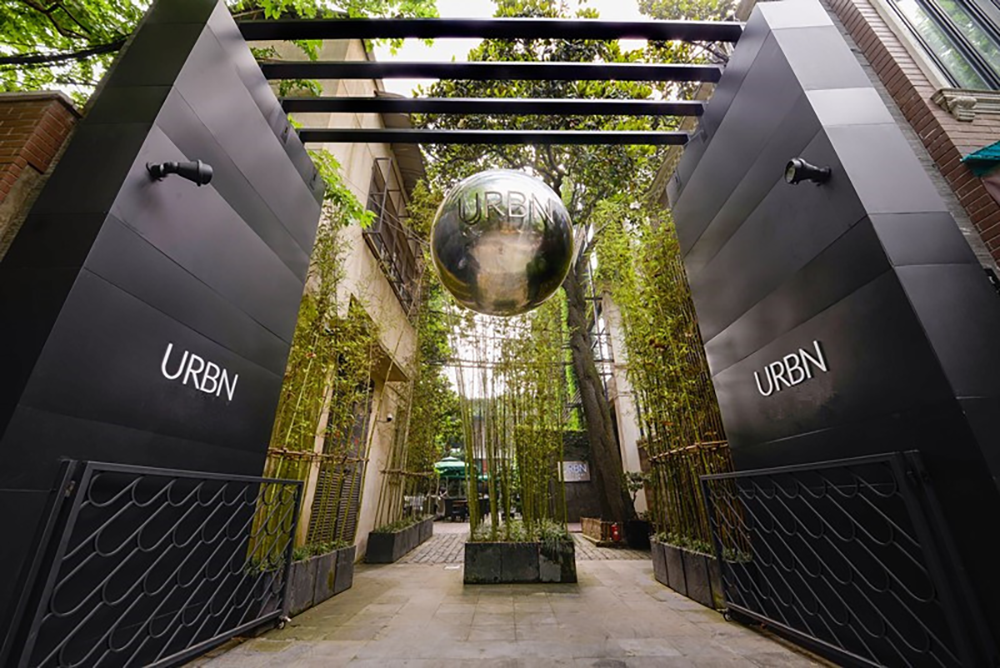 At URBN Boutique Shanghai, rooms are a blend of contemporary, minimalist and eco-chic design. With only 26 rooms, the hotel's intimate setting feels like a home away from home, but one with luxury, modern-day comforts. Throughout the hotel, a neutral colour palette is selected to enhance the natural beauty of the recycled wood materials. A stay at URBN is bound to guarantee you privacy and a relaxed atmosphere.
Garden View Room
Feel a part of nature with floor to ceiling windows and rest comfortably on the raised platform bed in this peaceful 43.8 sq. meter Garden View room. The serenity will inspire you, whether you are working at the desk or relaxing in the sunken living room area. You may also want to take a calming soak in the in-room tub or enjoy a post-workout scrubbing in the oversized shower. This room is a favourite for business and leisure travellers alike, as it is outfitted with the most luxurious amenities and a state-of-the-art air purification system.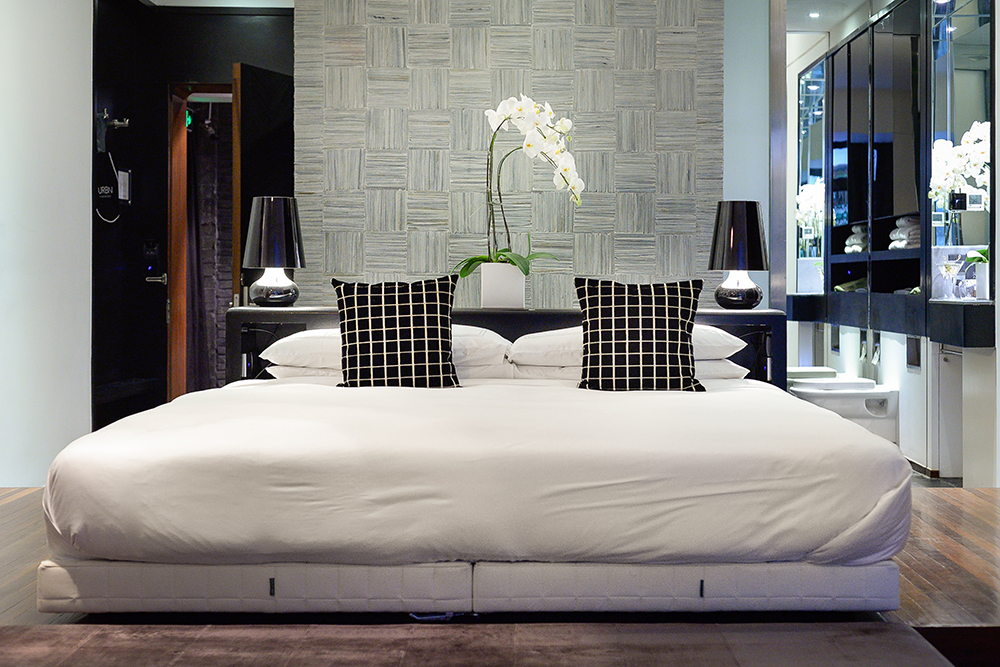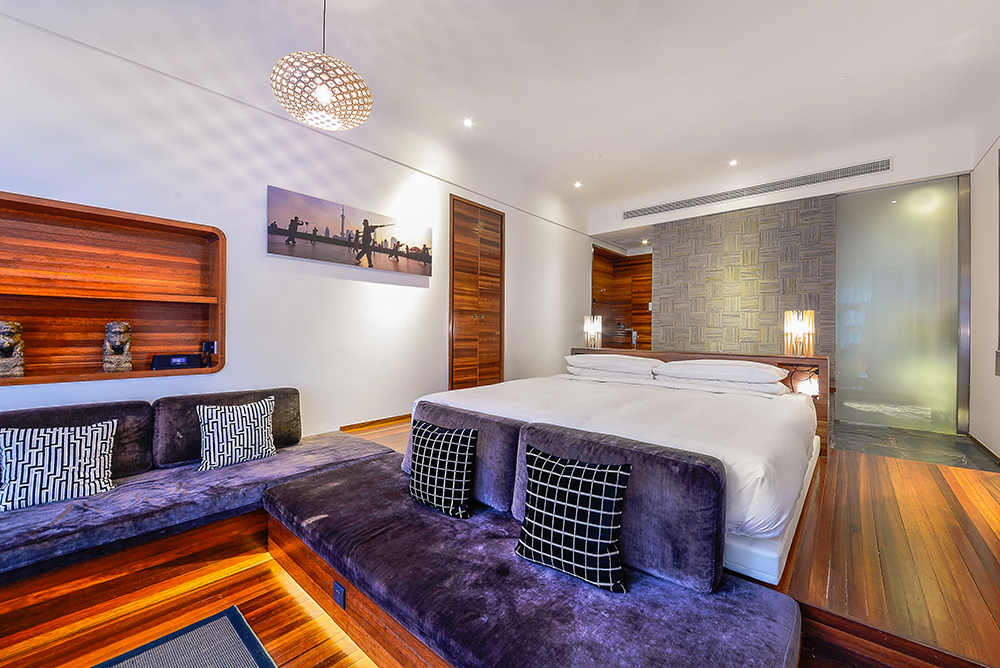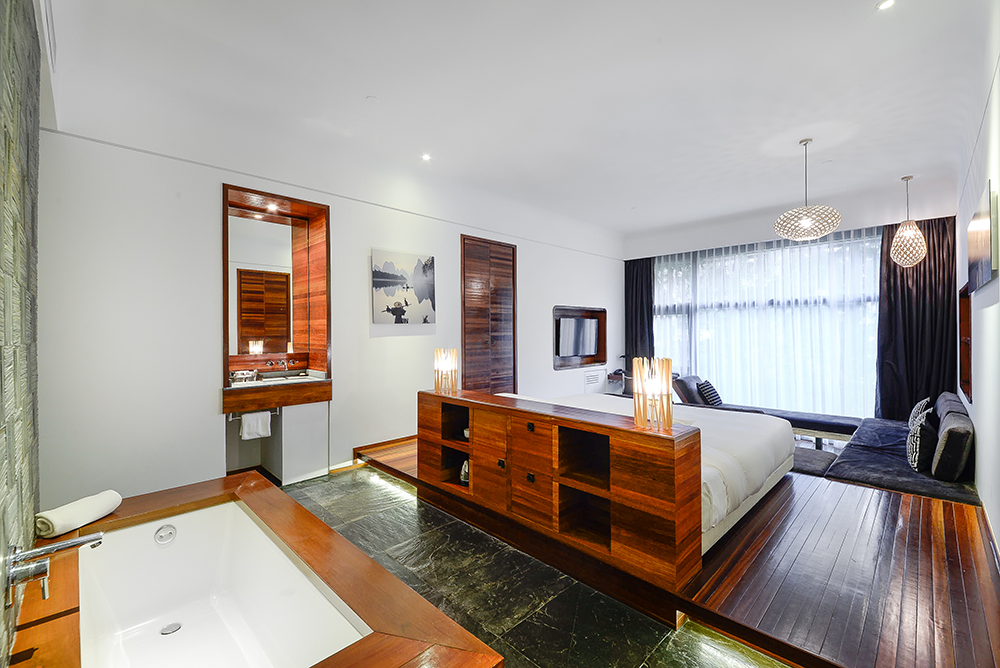 Le Coq Wine & Bistro
Built on the 1F in URBN Boutique Shanghai, the fantastical garden pub shows a romantic atmosphere decorated with hand-chiselled metal with fashionable design. The indoor night environment looks like the dim moonlight reflected on the sparkling lake. In Le Coq, you can find an amazing amount of precious wine storage, eight hours of cold chain air transportation of seafood from all over the world, Wellington steaks, pork ribs, grilled duck breast, French foie gras of all kinds of meat lovers, which will amaze your taste buds.