The Unicorn Dream
Upon entering the exhibition you'll be greeted by a life-size unicorn in a vast white room...
However, this is simply an introduction to the beautiful rooms that you're about to enter!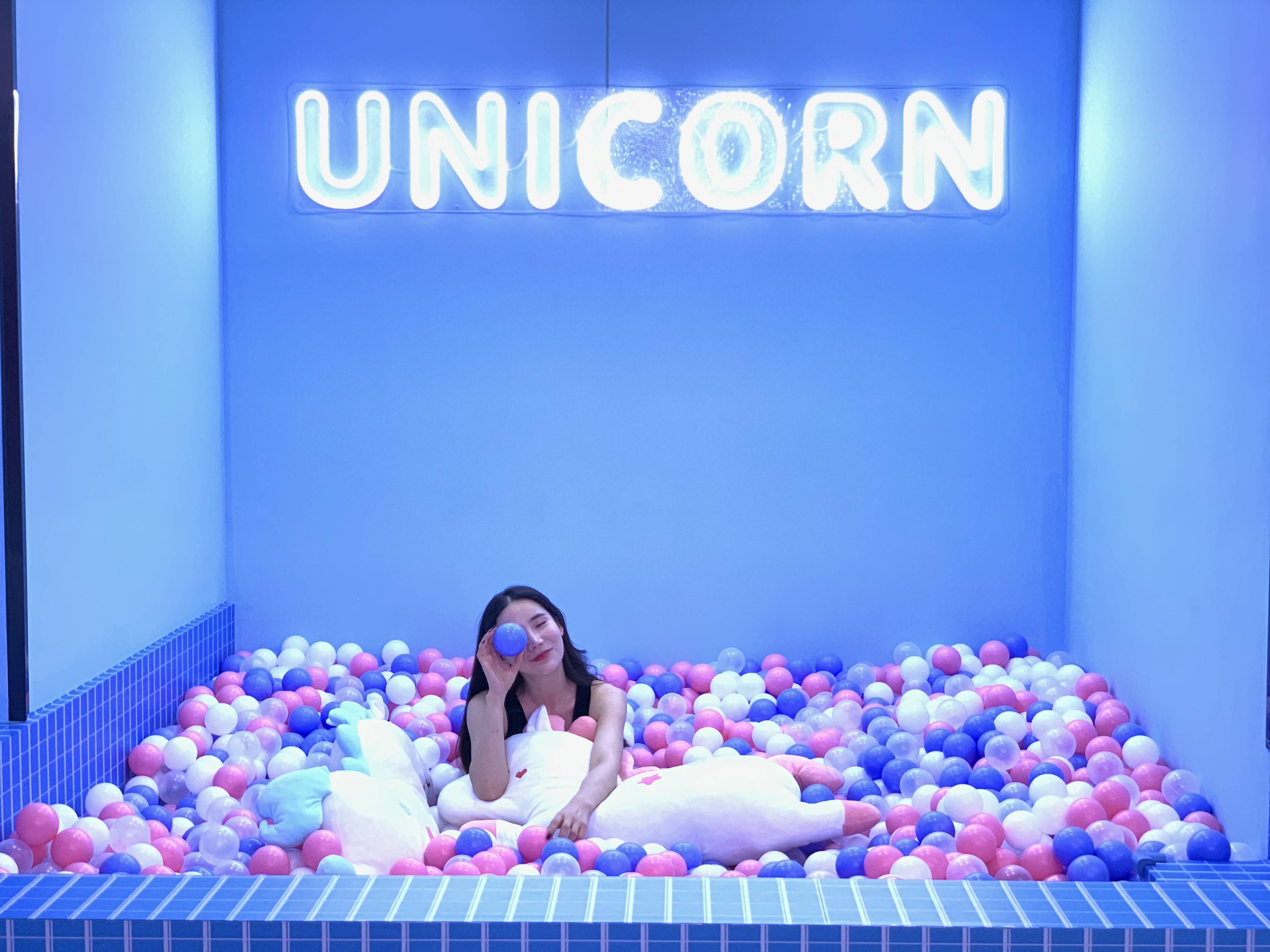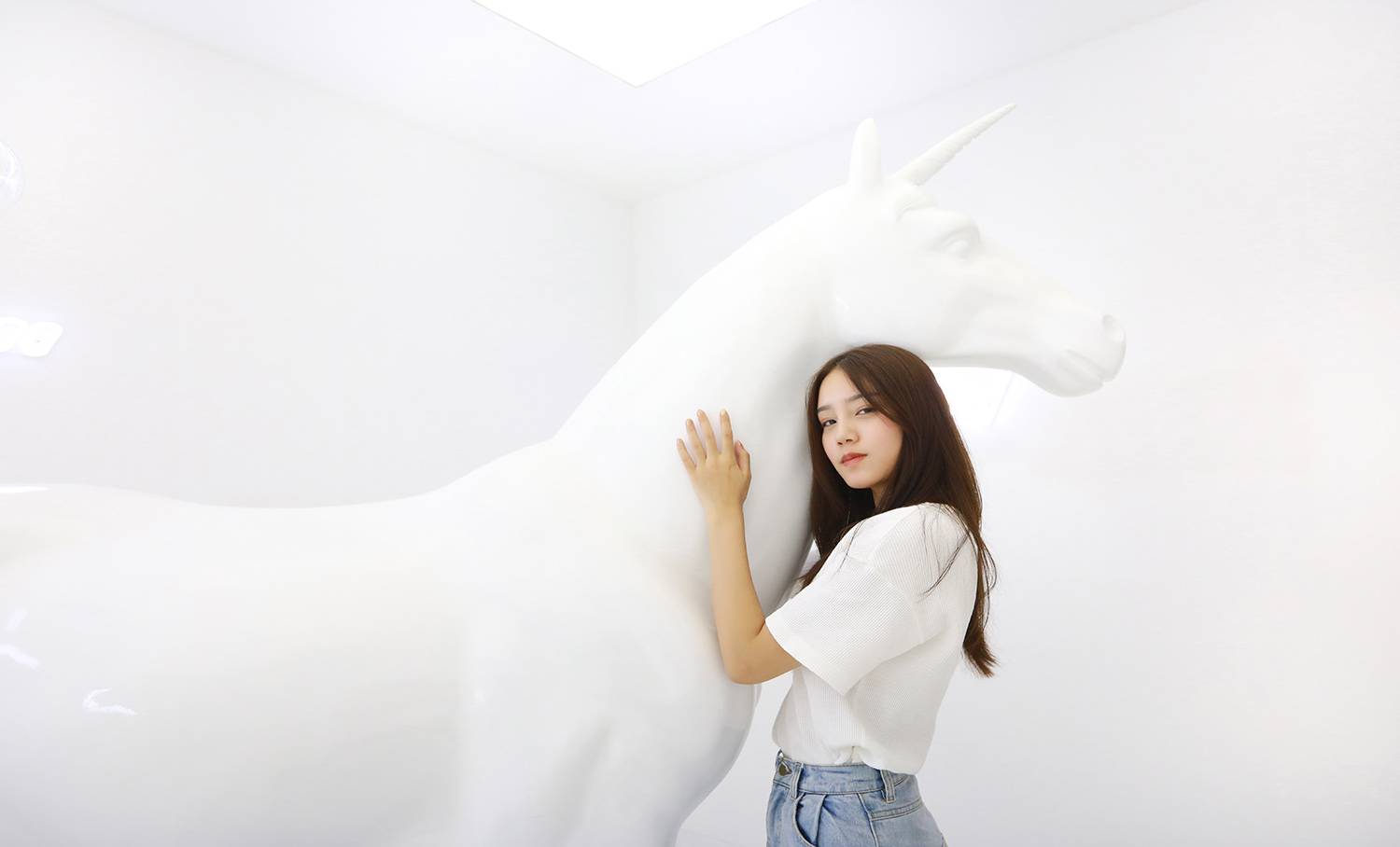 Infinite Deep Sea
This is the first official room with mirrors and lights.
Walk into a sea of glowing jellyfishes that turn fluorescent colors as you take pictures - it's simply beautiful.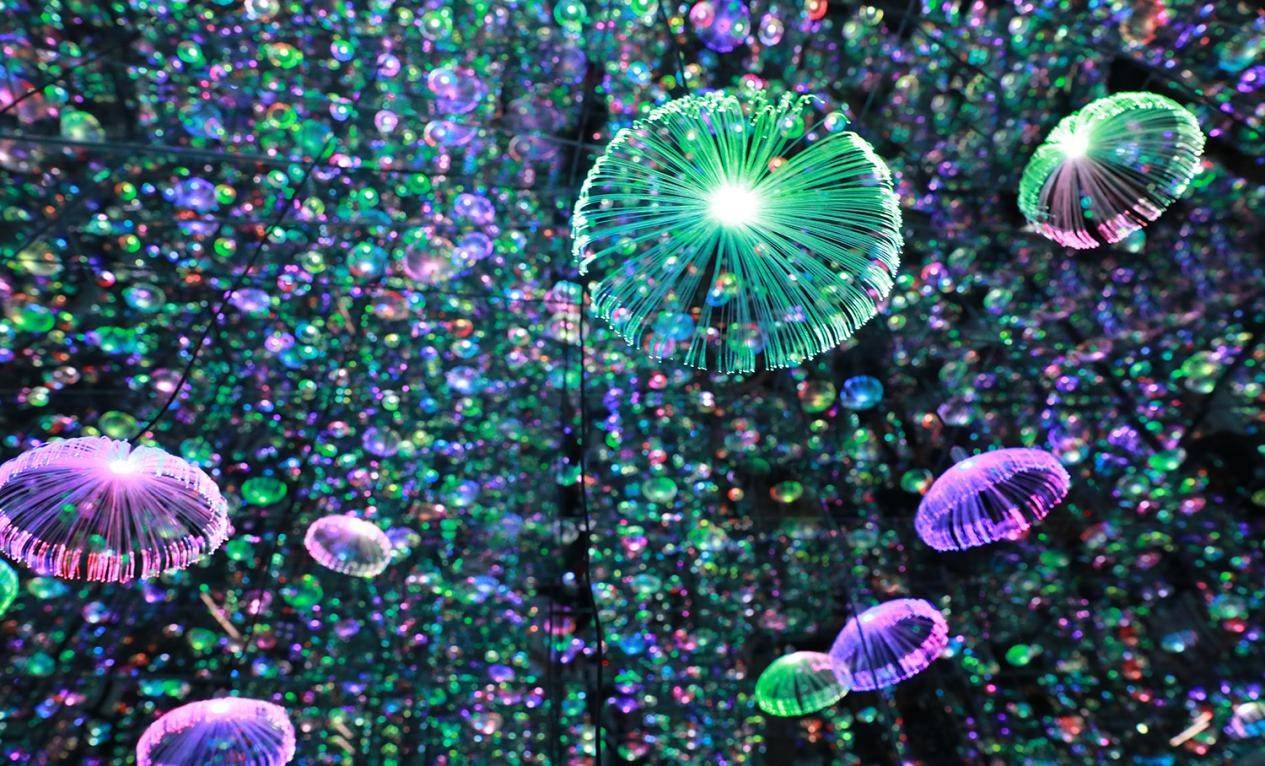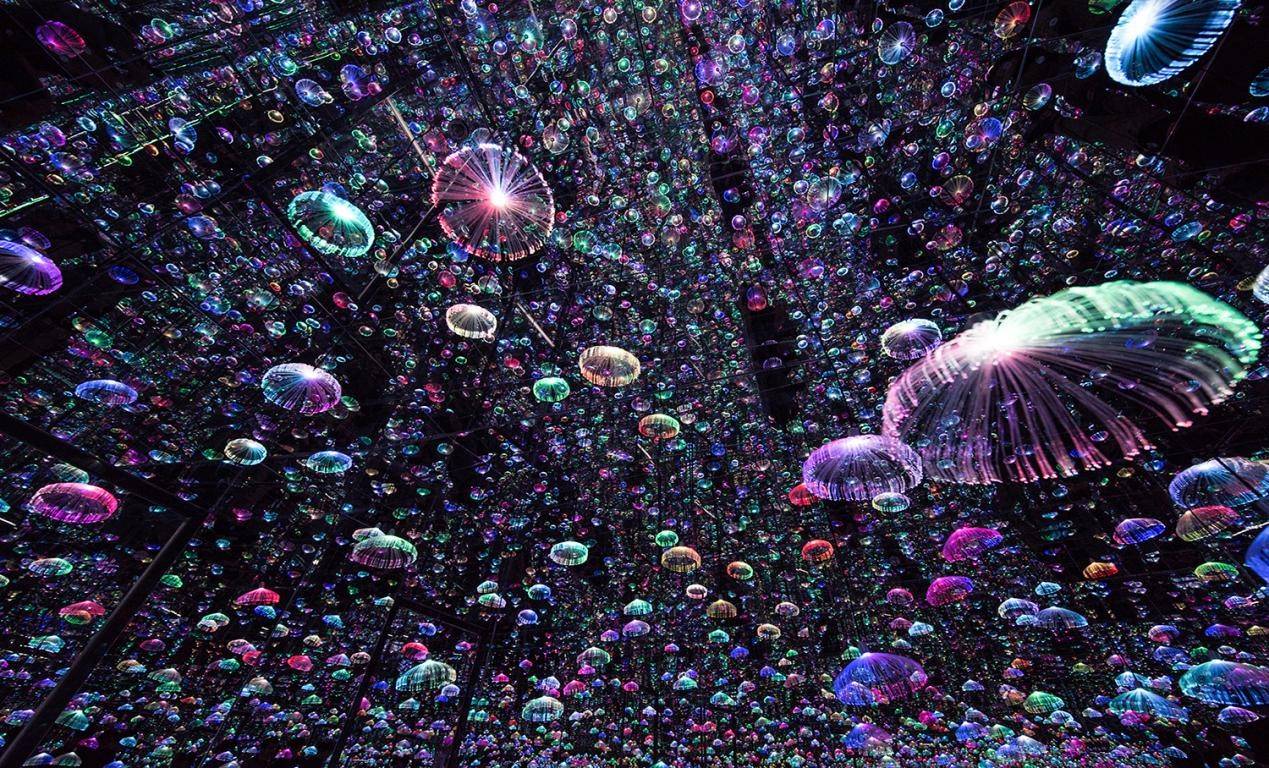 The Breathing Forest
A 360° mirror image, full of ever-changing colors and countless lights hang high and low as you stroll through.
It creates a blurred fantasy of lanterns and paths!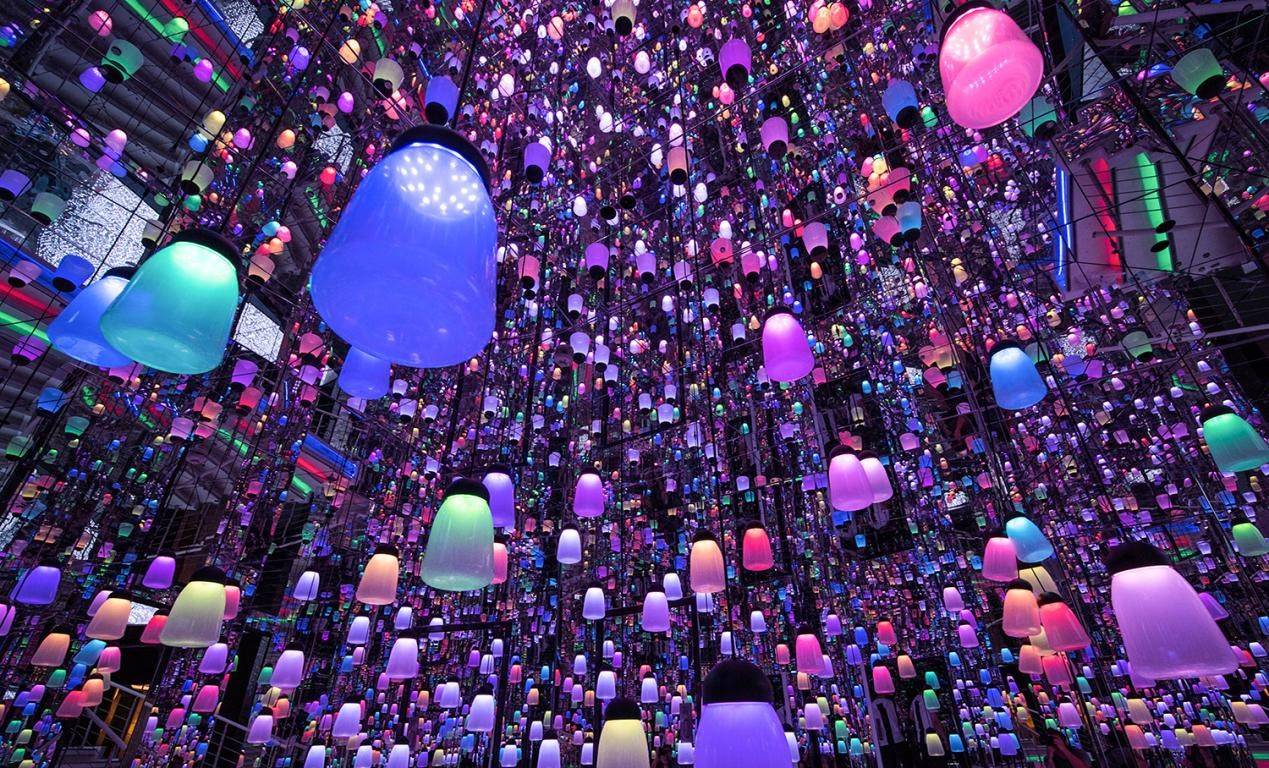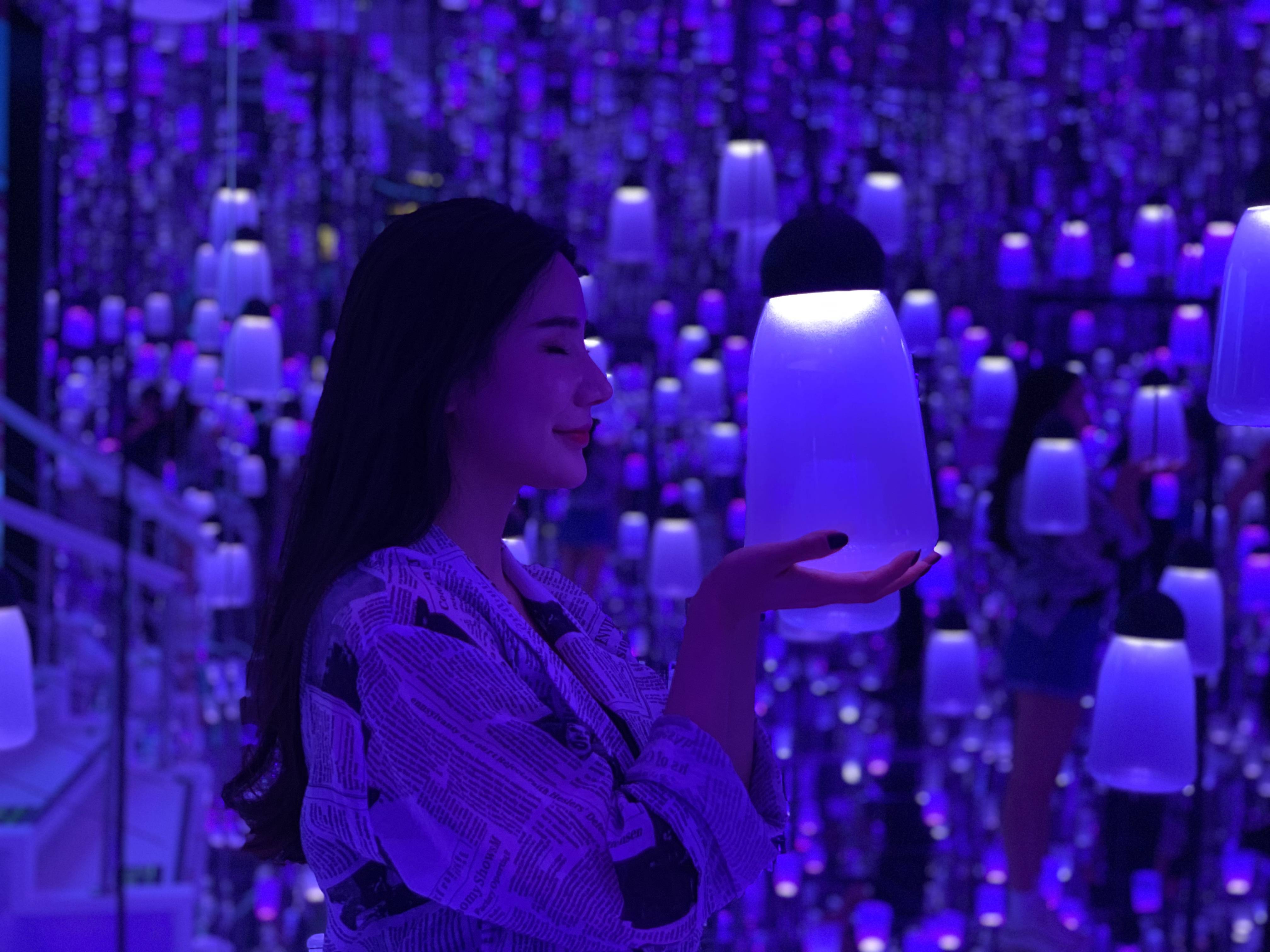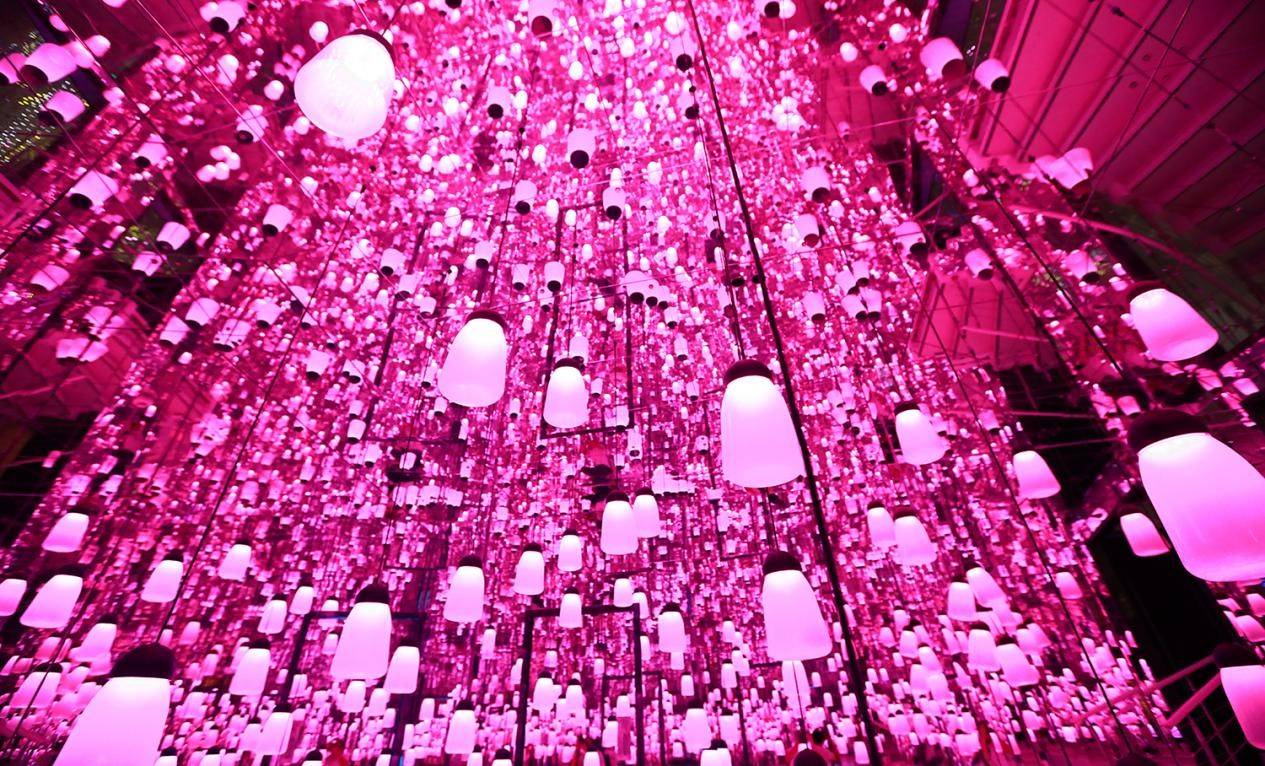 The Fluorescent Unicorn
Walk into the night scene area where the unicorn stands proudly in the starry sky.
it's perfect for a picture backdrop!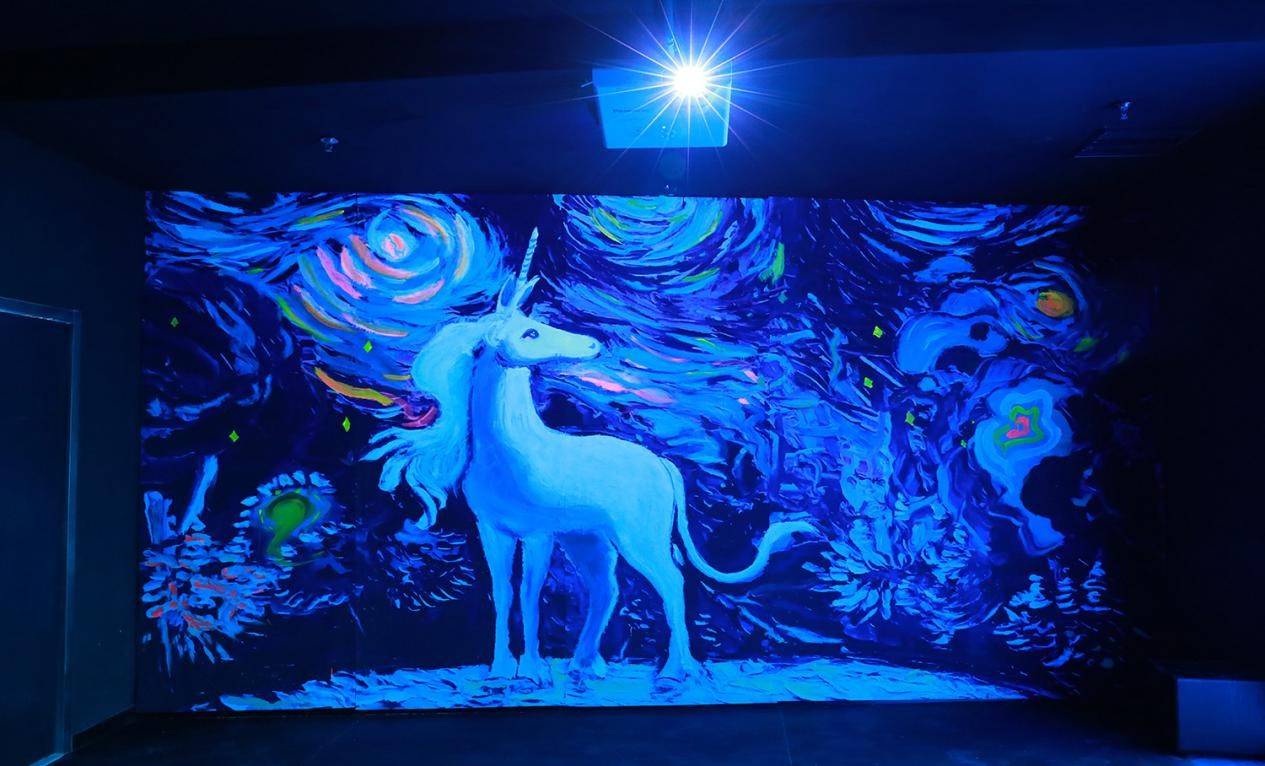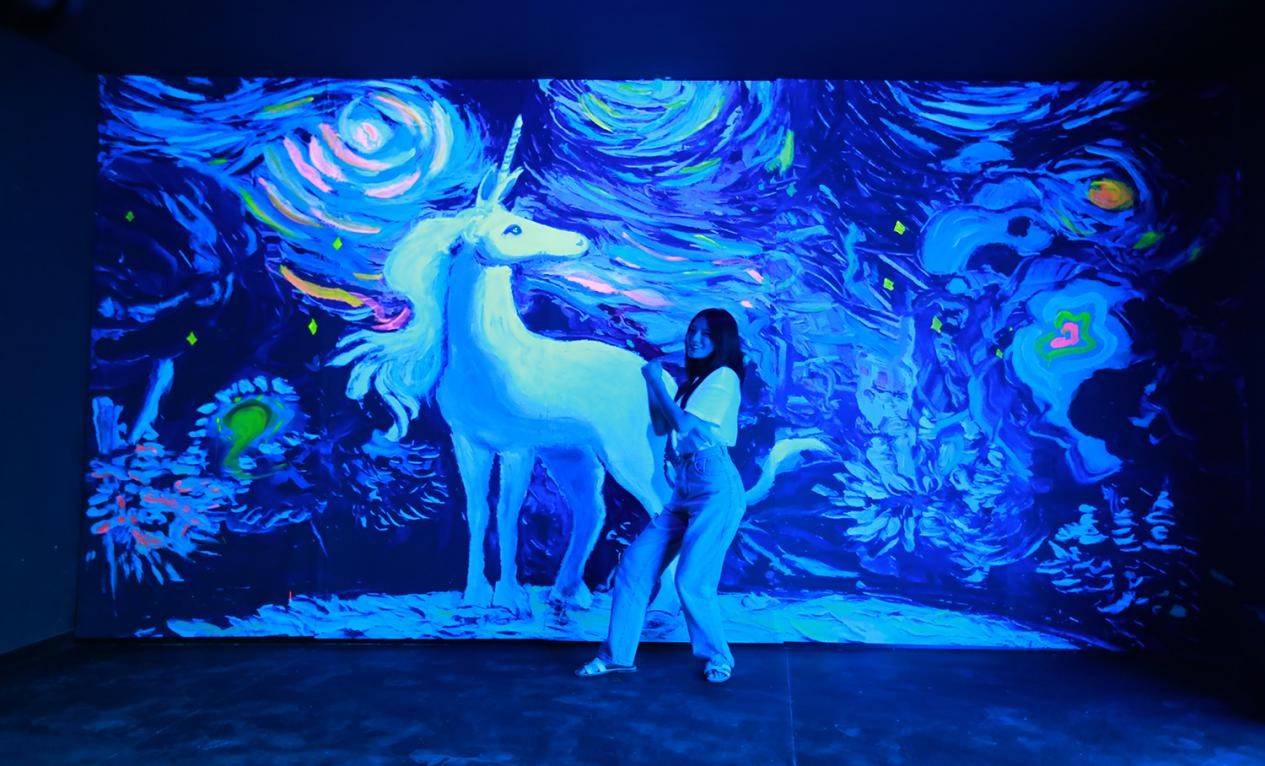 Moon Silhouette
Take pictures in front of the beautiful silhouette of the moon.
It's a perfect combination of moon, star, sound, and image...creating an illusory dream.
It's similar to the silhouette of Zhang Meimei!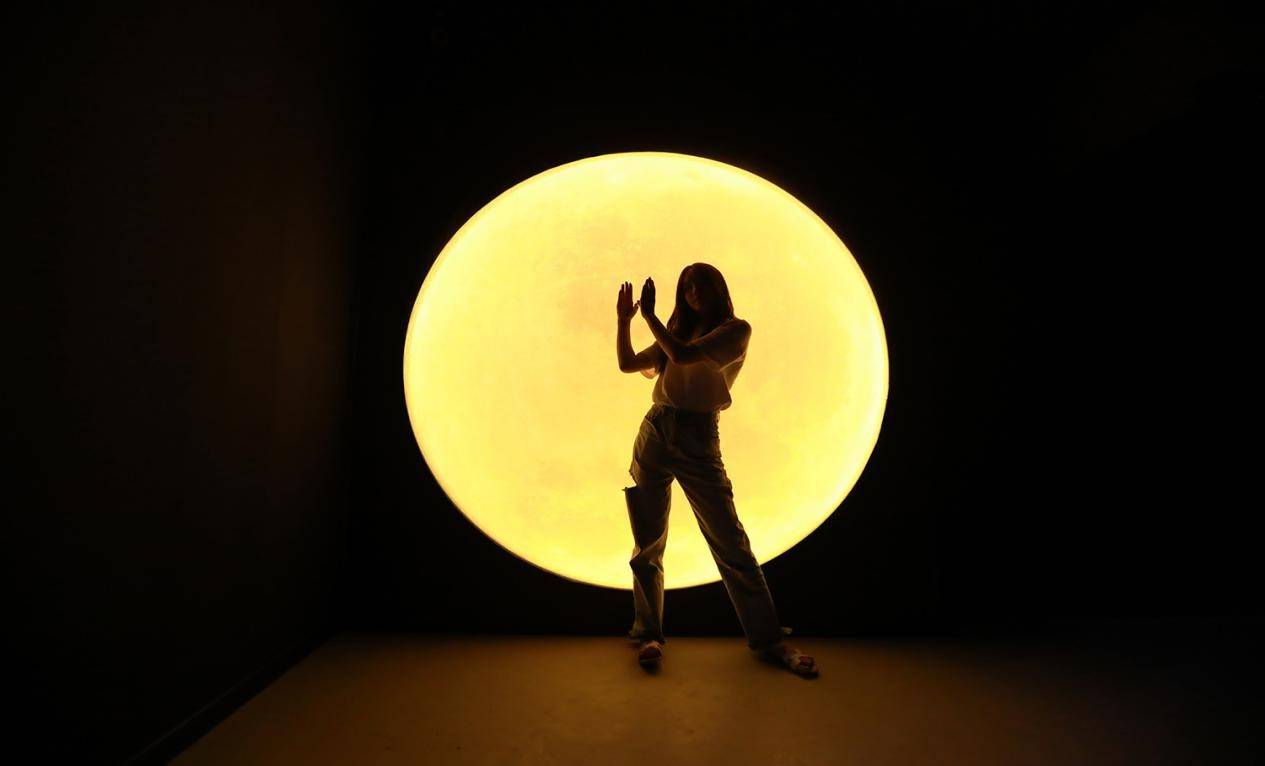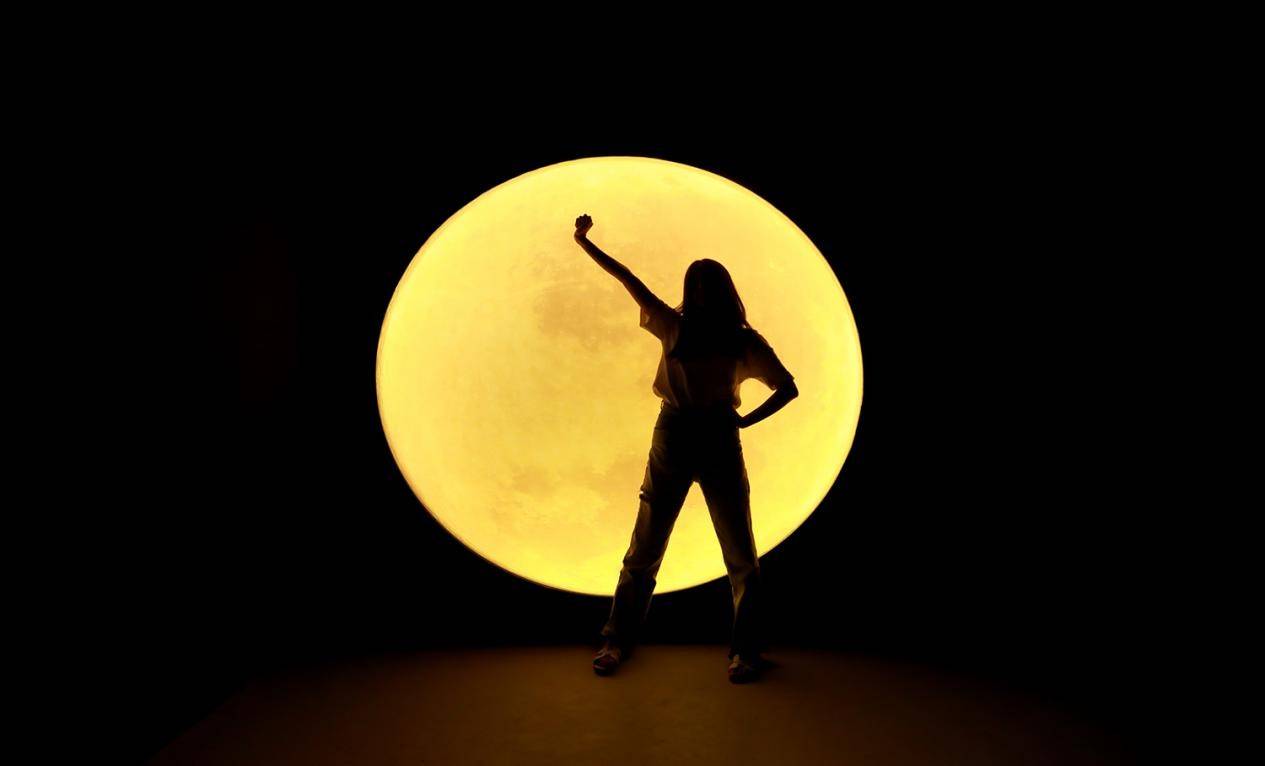 Planetarium
Be closest to your favorite planets and feel the astral vibe as you pose in space when visiting this room!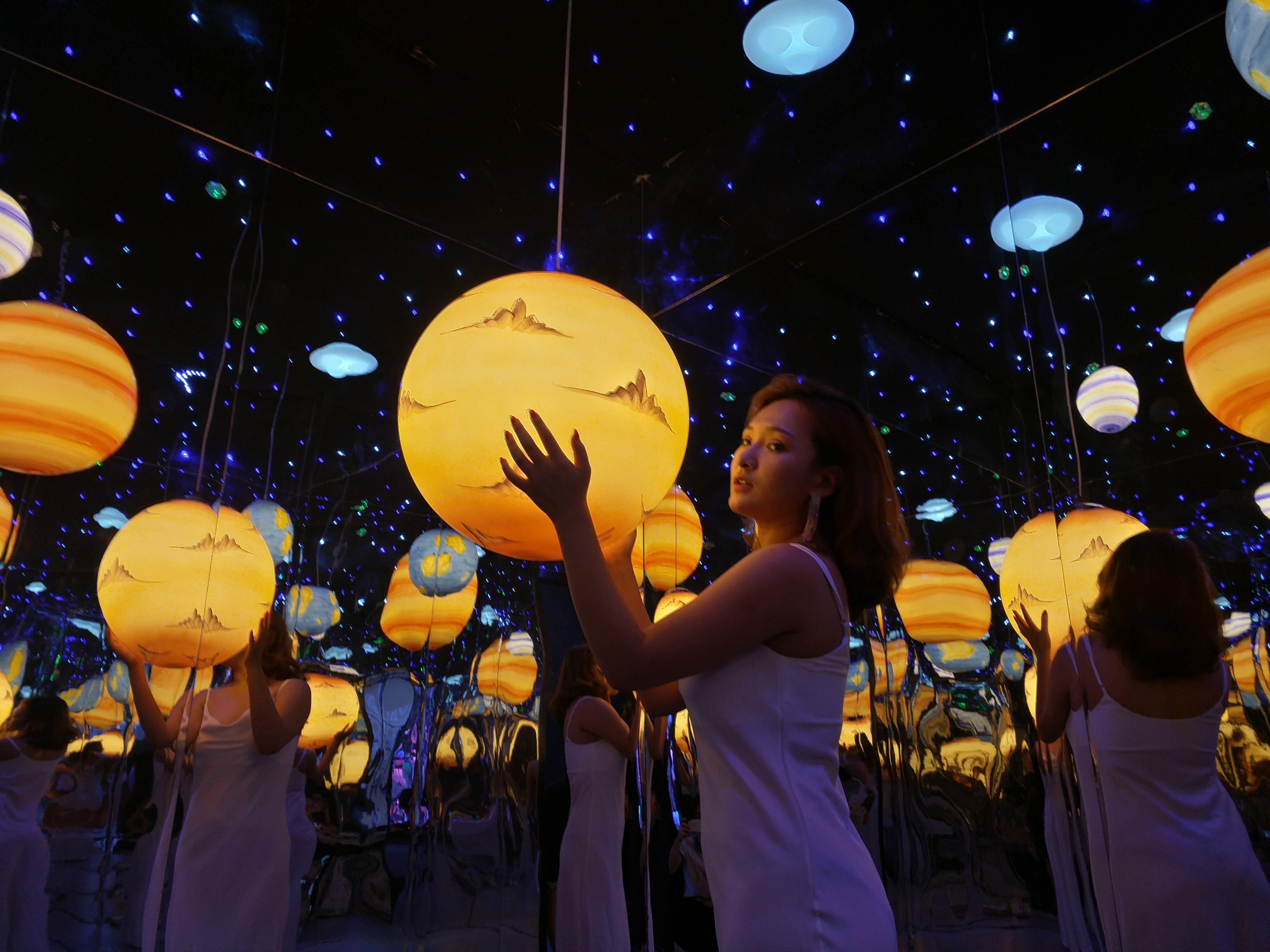 The Kaleidoscope Tunnel
Walk into a kaleidoscope tunnel where the visuals change to the music!
From different angles, the illusions get distorted as every frame offers a different point of view than what you think you see!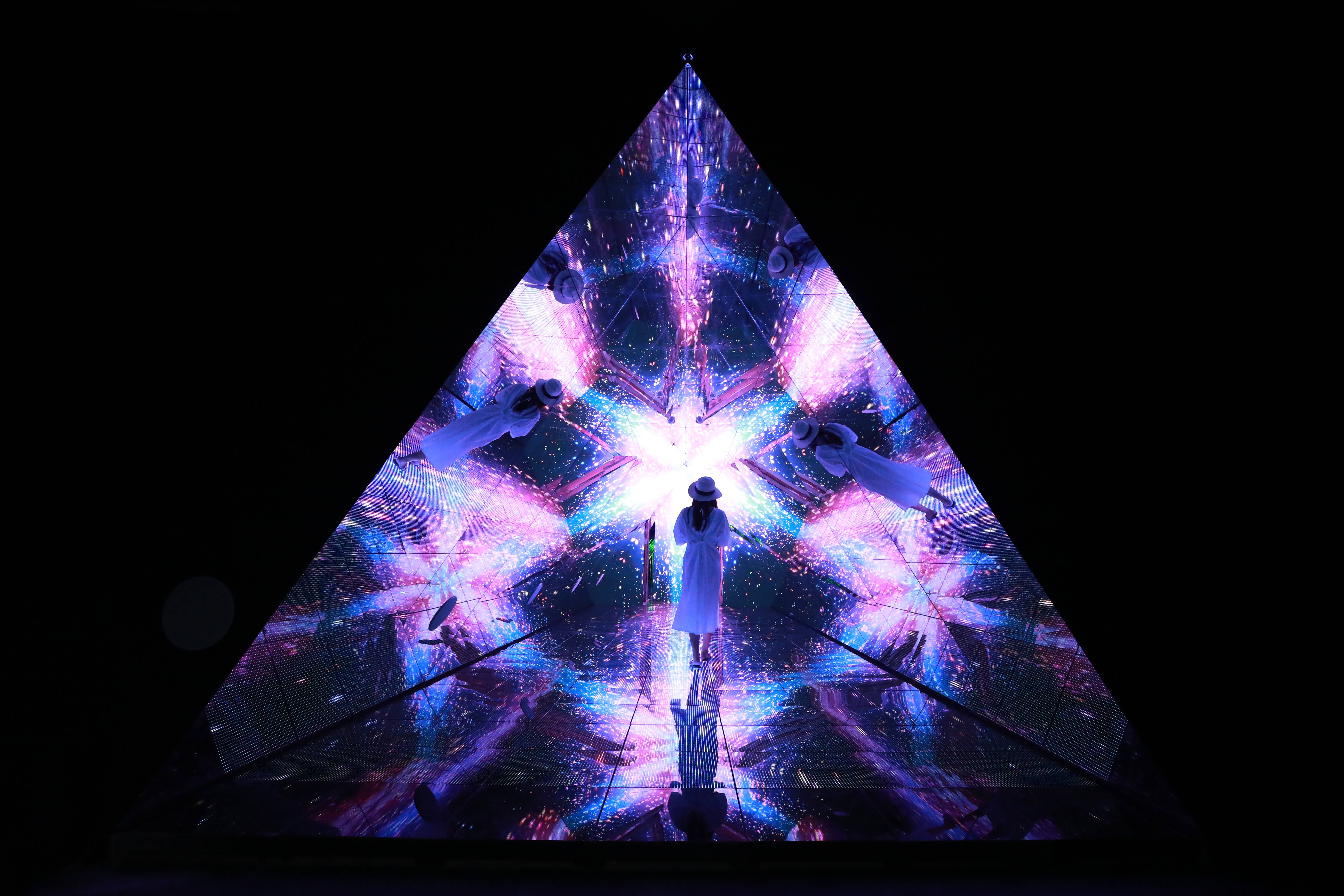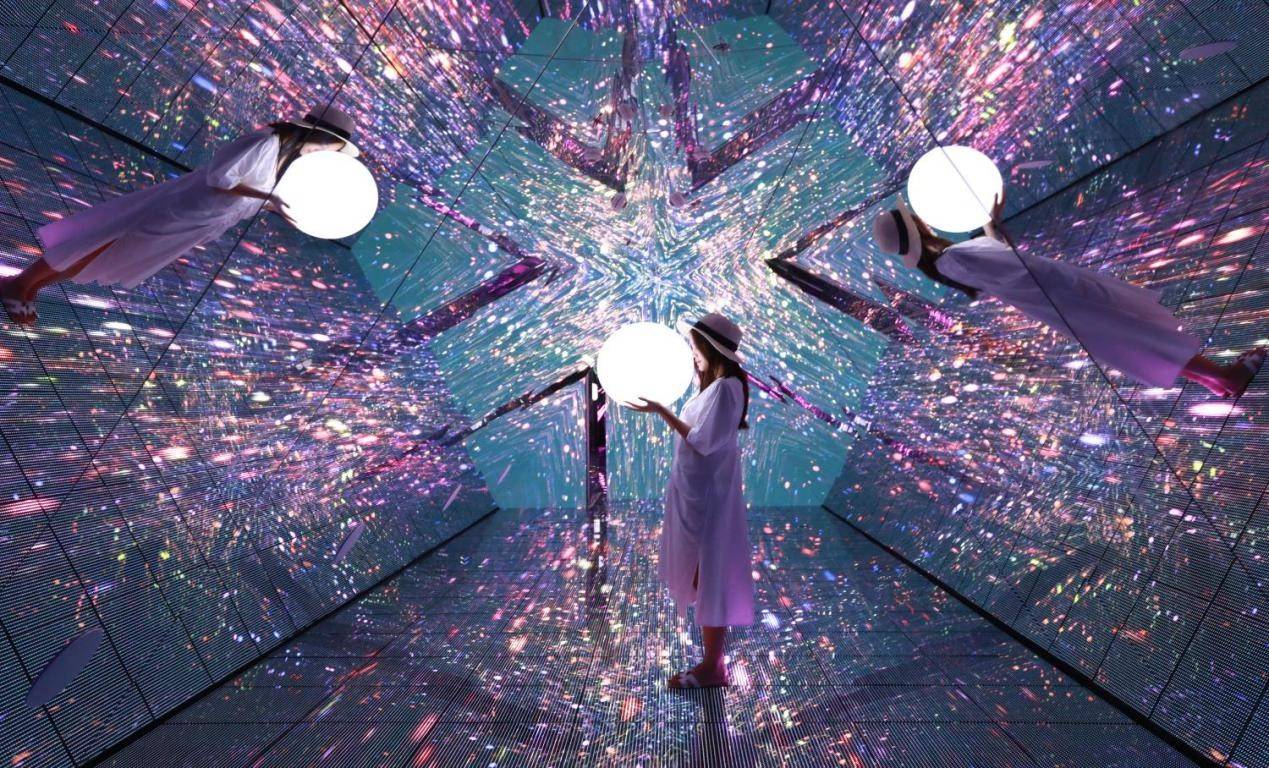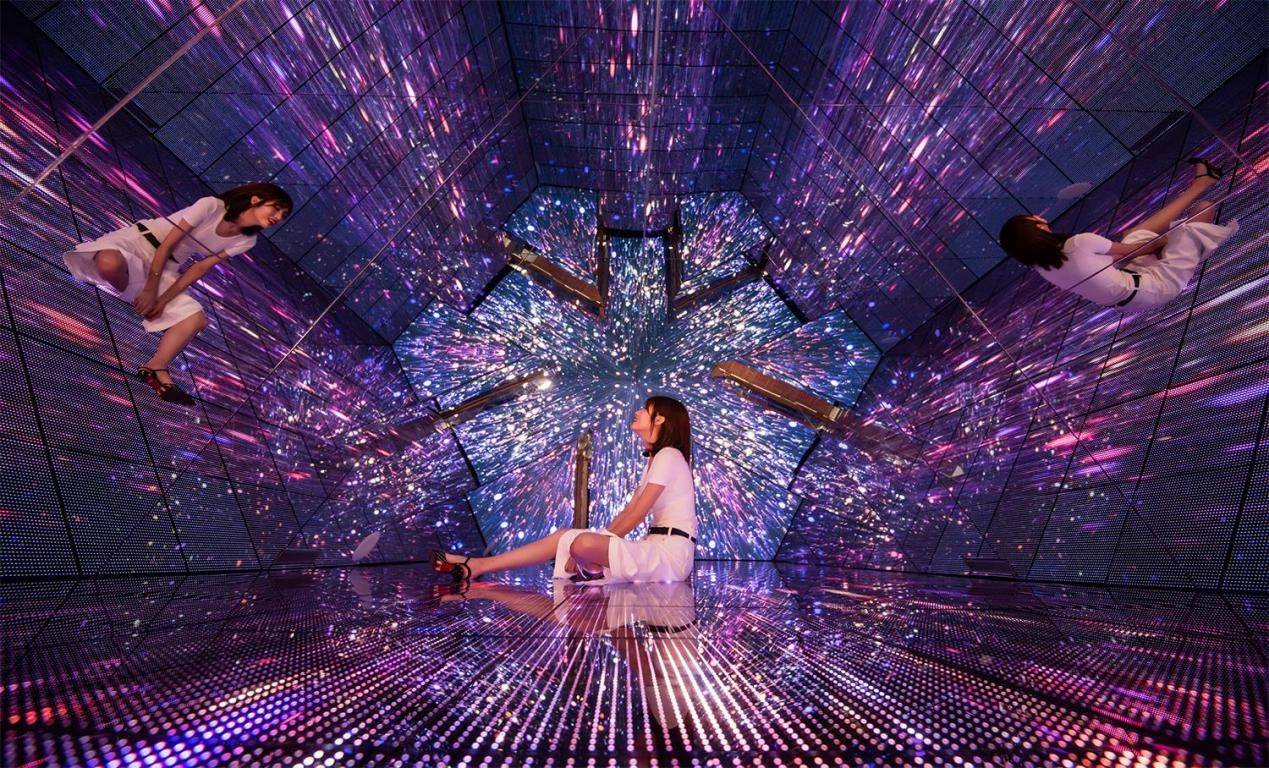 The Sea of Flowers
This room is packed with flowery projections so you can pose with tons of flowers floating at the same time!
Because this room is pretty dark, the best place for a good picture is in the corner - and try to wear solid colors ;)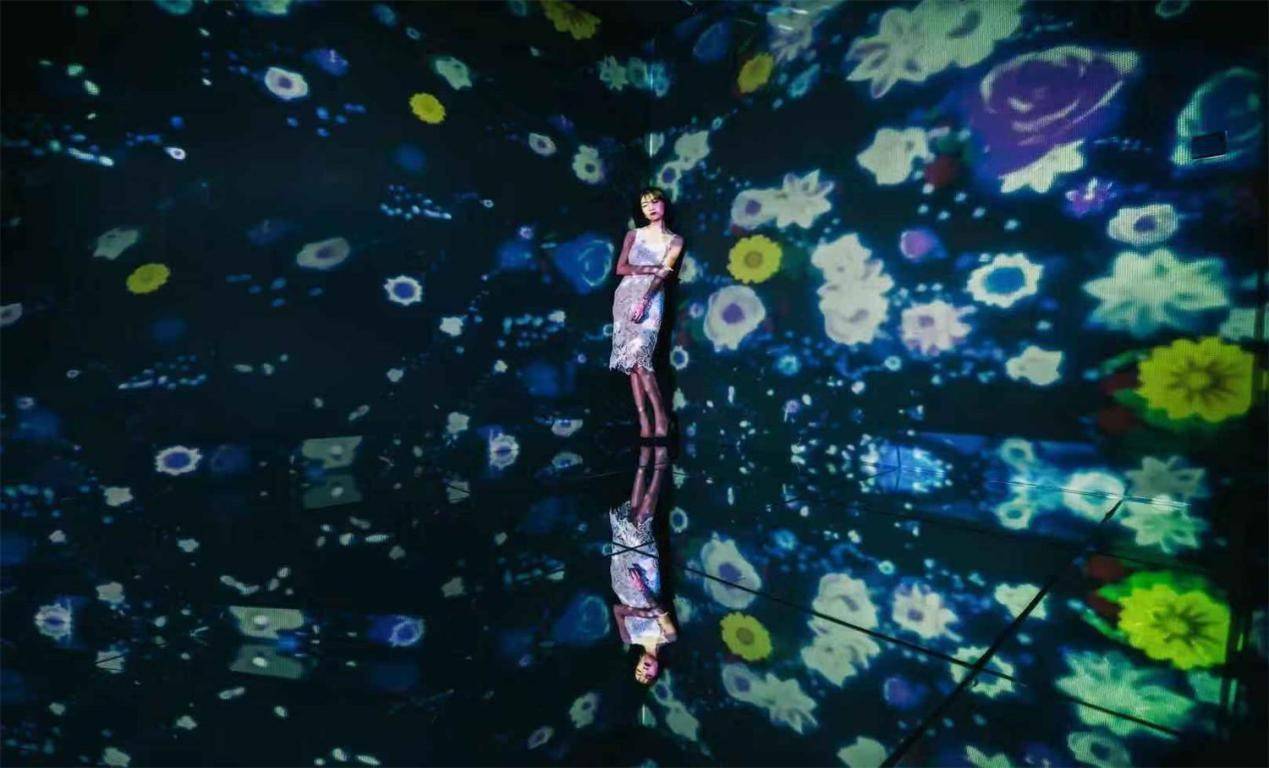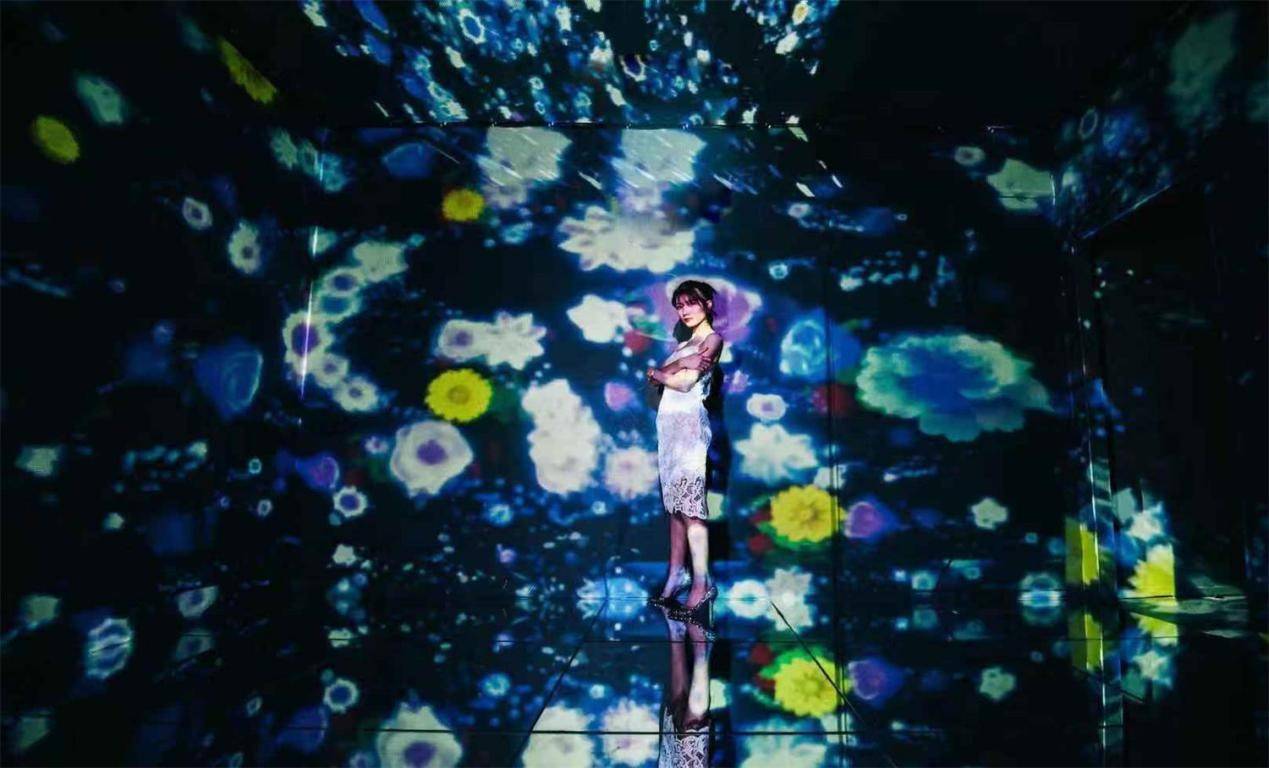 Pandora's Planet Tree
Remember the tree of life and source of energy from the movie, Avatar?
This tree is essentially the same! Pose under the beautiful fluorescent canopy and feel the ancient mystical power vibes!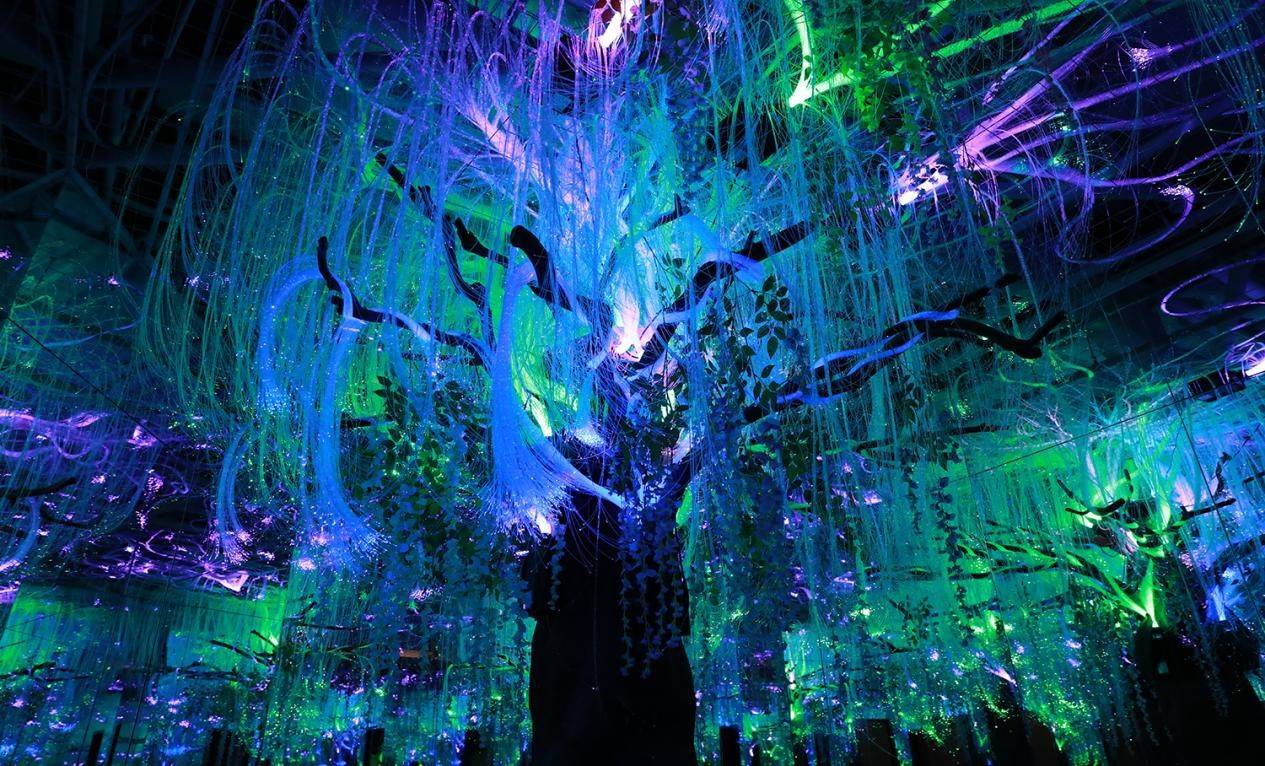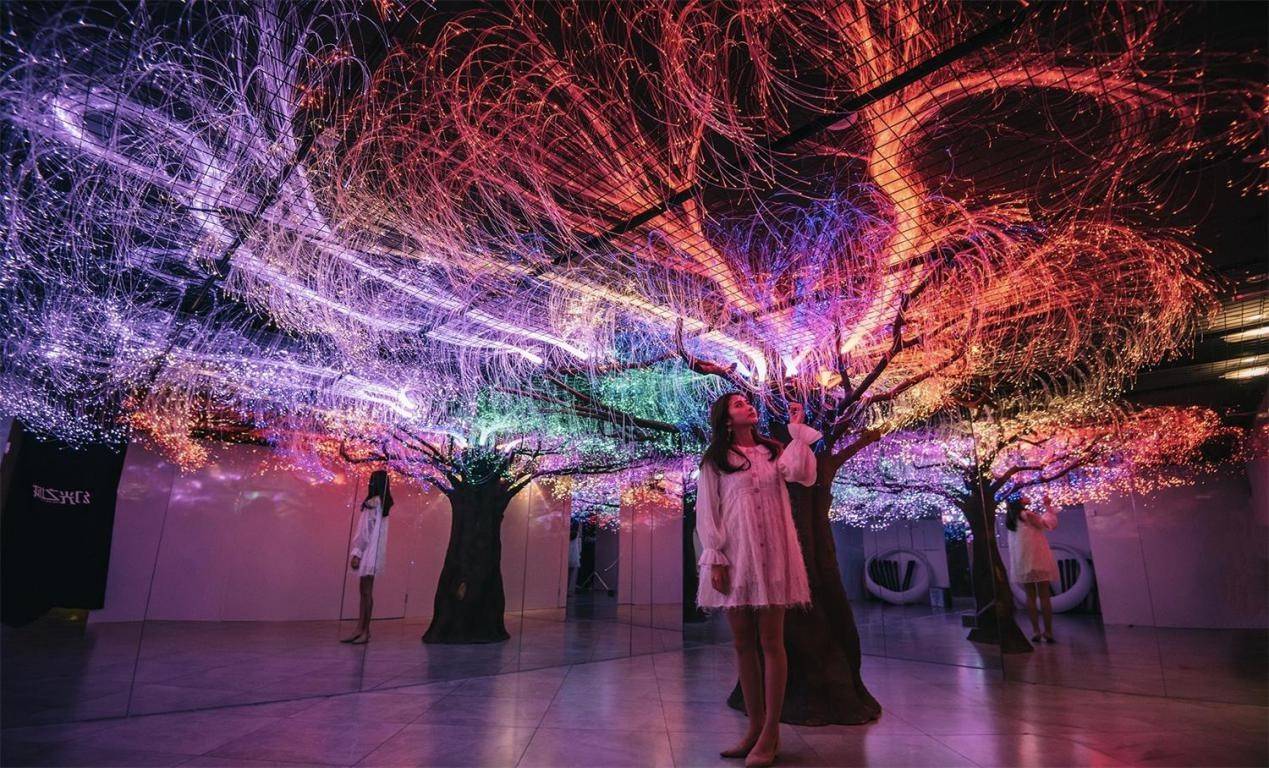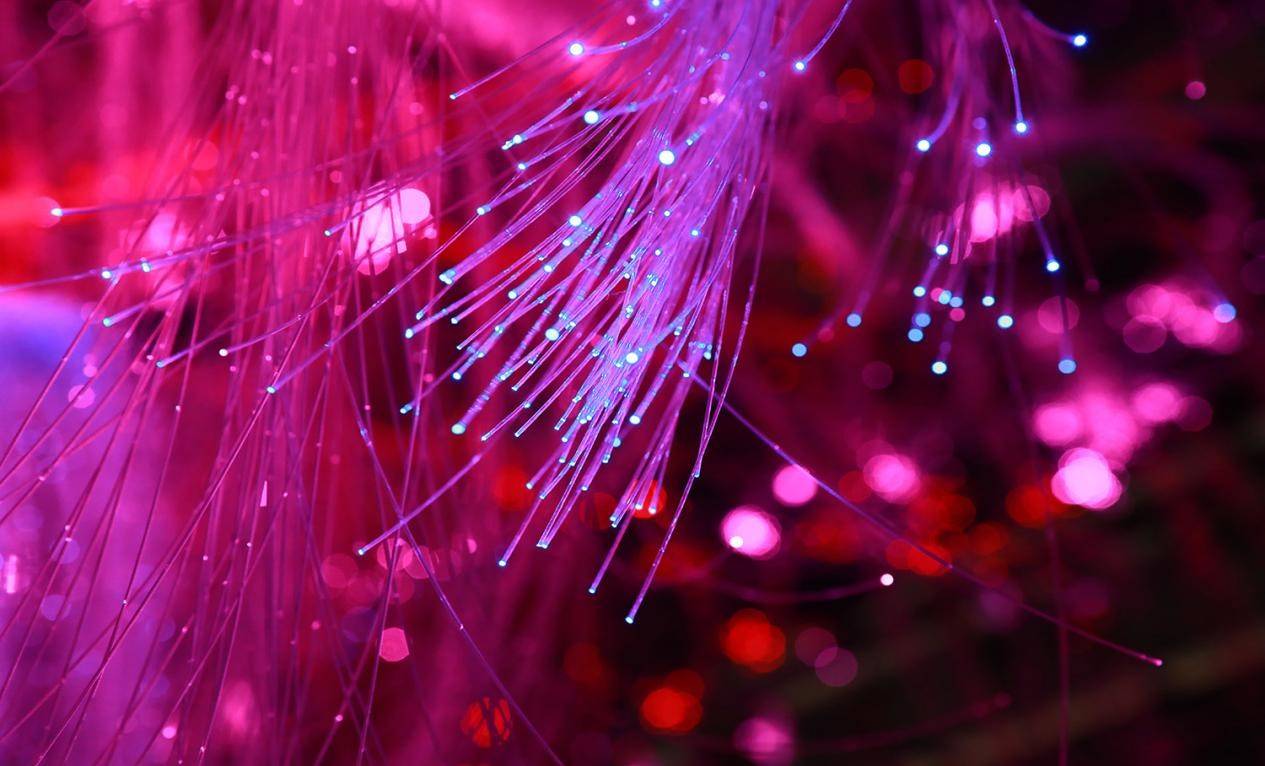 Romantic Starry Sky
This is probably the best room in the interactive experience~
It's a dimly lit room where strings of diamonds are suspended in the air, reflecting on multiple mirrors.
This room extends time and space indefinitely, making people feel like they're floating in the vast sky!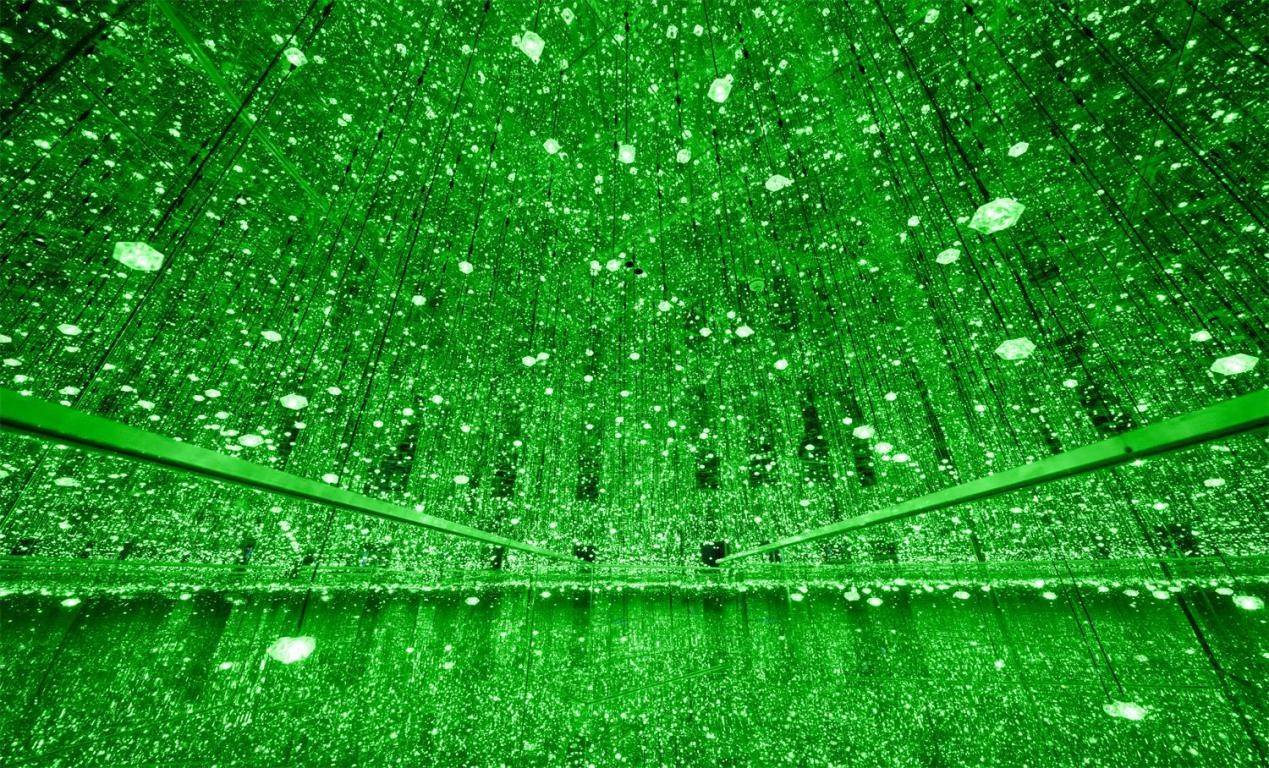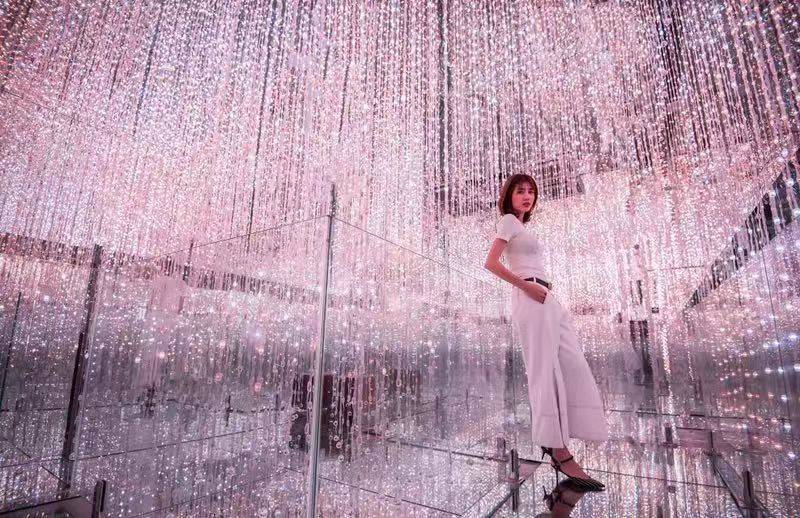 The Fairy Rose Tunnel
Probably the largest glowing rose in the world!
With its hidden depth, the rose tunnel changes colors as you go and the distorted mirrors give the lights patterns you didn't know you wanted!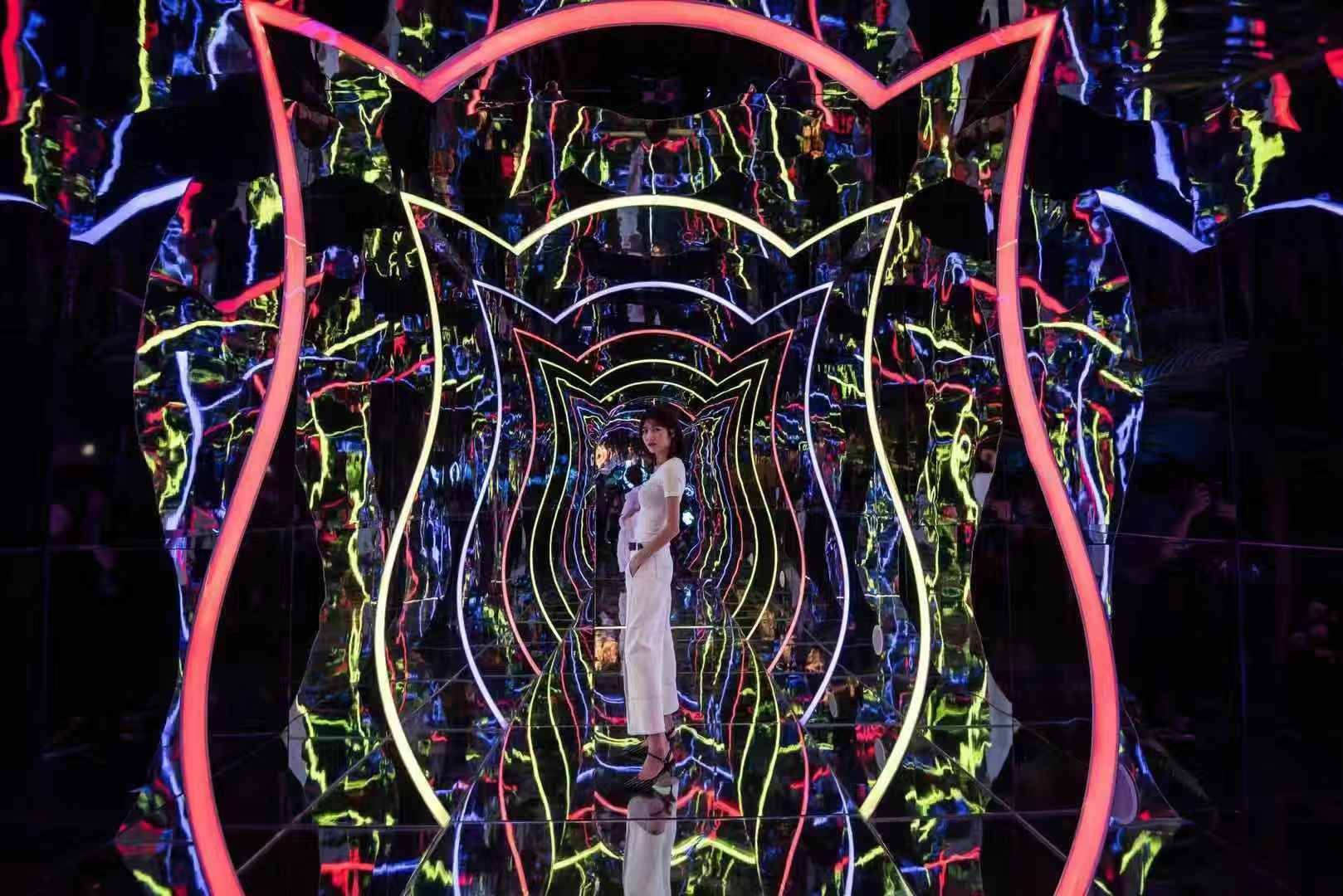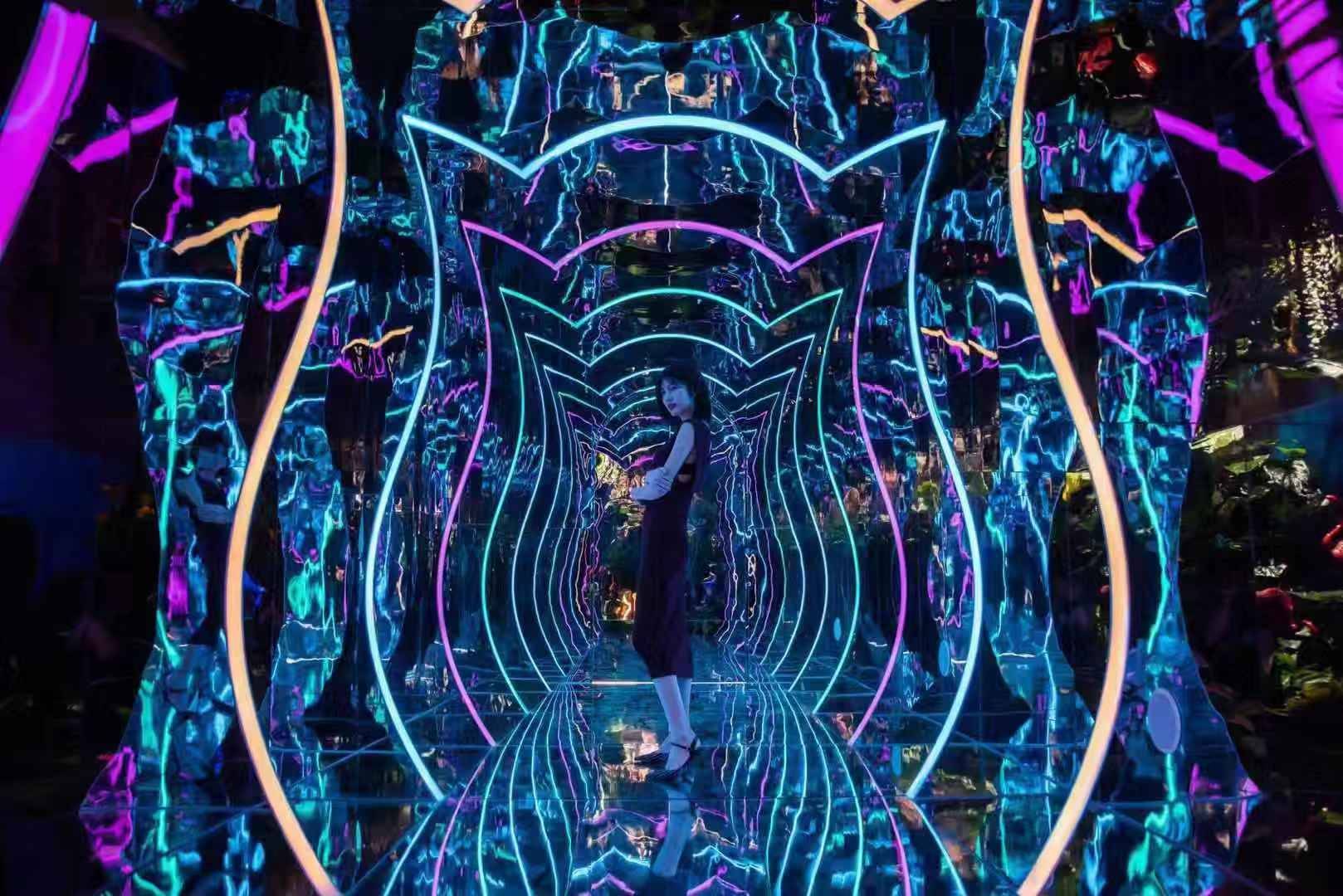 The Diamond Tunnel
The glittering light from the dazzling diamonds will bring you the most colorful and romantic vibes.
Feel your solid worth as you walkthrough!