ROOM 1: Bass
Anna Morgan is a producer, DJ, label head, promoter and curator moving between NYC and LA.The Bronx native is a connoisseur of globally minded low-end frequencies exploring the junction of urban and tribal. She is a founder of the lauded multi-genre party HEAVY, and also founded the NYC based Worst Behavior Recs music label and party series. Through her work she highlights urban diasporic stories while catering to dance enthusiasts, spanning a variety of aesthetics.

As a music producer and DJ Anna creates a fresh fusion of hybrid sounds informed by east coast club music and sound system culture. She brings a fresh perspective to music from her experience as a dancer and her urban Caribbean roots, infusing movement, freedom, and nostalgia through her unique sound.

2018 has been a big year of growth for the rising producer. She performed at top international festivals such as Outlook, Shambhala, Dirty Bird Camp Out, Bass Coast, Bamboo Bass, Bread & Butter and Future Forest, to name a few. She toured Europe, Russia, Canada and south Asia. In India she headlined a multi-city festival tour with Ivy Lab. She toured five major US cities with Ferrari. The year will close with her opening Bassnectar's lauded 360 NYE show featuring top acts Eprom and G Jones.

Anna has released music though STYLSS, Muti Music, Juke Bounce Werk, Aufect, Black Marble Collective, Ten Toes Turbo, forbidden Trax , and the Sister Collective. She has directly supported artists such as Roni Size, Ivy Lab, Barkley Crenshaw, Clozee, Truth, The Librarian, Dimond Saints, Sam Binga, Soohan, Princess Nokia, Joe Nice, DJ Shiftee, Madam X, Jon1st, Fixate, Loefah, DJ Earl, Fracture, Doctor Jeep, Tony Quattro, Jubilee, DJ Madd, Skeptical, Sinistarr, Itoa, Chemical Brothers, Stanton Warriors, Deekline, Lady Wax, Amit, Quantic, Nickodemous, Thornato, Uniiqu3, LSDXOXO, Ase Manuel, Bambii, Jubei, Paradox, Homemade Weapons, Billy Kenny and more...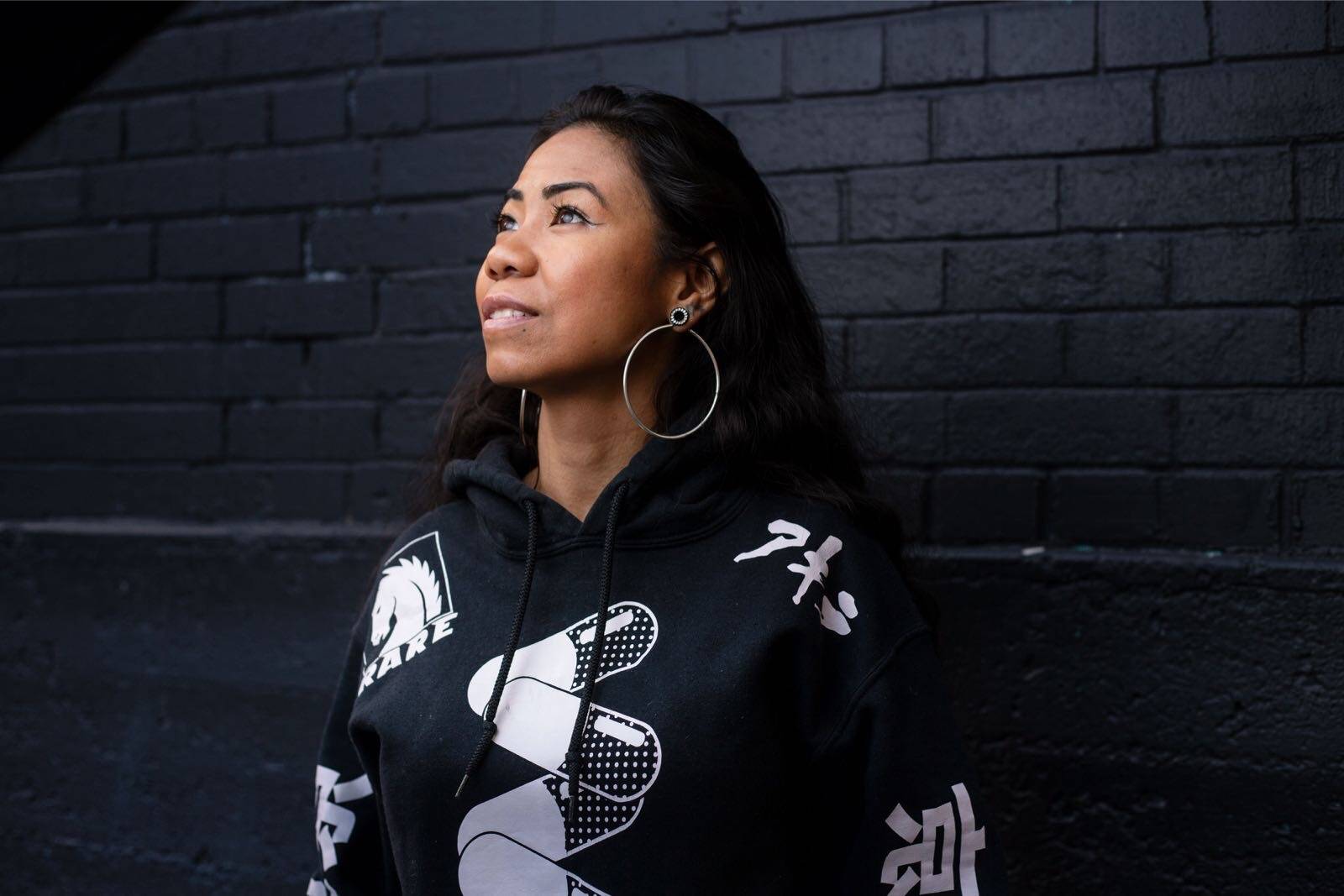 Anna Morgan
Tattoo apprentice/designer/lecturer by day, and bedroom party fiend by night, A/K/A SOUNDS - also known as Amanda's early foray into music was through the influence of her father, who bought her very first guitar and provided a constant appetite of sounds from his immense vinyl collection, art movies and books. This enthusiasm naturally led her discovery of electronic music, and eventually sealed her love in the genres of House, Hip-hop, Dancehall, Footwork, Jungle and Drum & Bass.

Still a youngling to the scene, Amanda continues to show an impressive work rate, guest DJing in cities such as London, Antwerp, Brussels, Berlin, Munich, Amsterdam, Bali,Tokyo, Mumbai etc. and playing at festivals like ZoukOut, Outlook Japan and St Jerome's Laneway Festival. She's also played alongside some of the most respected DJs/beatmakers in the world such as Chicks on Speed, DJ Krush, Mr Carmack, Kingdom, Danny Scrilla, ITOA, Madam X, RP Boo, and also had guest mixes on platforms such as Dublab.jp, Block.fm, Lush 99.5fm, Diskotopia, Tarmac.be, Netil Radio etc. She previously held a regular show on the now defunct Radar Radio station where she introduced not only South-East Asian musicians, but also other international guests on her platform.

Amanda is co-founder of all-girl collective ATTAGIRL!, which champions the bass and beats movement for women in Asia, and aims to be a platform of collaboration between artists by connecting with other similar collectives all over the world. She is also part of BAOWBAOW, a music collective focused on making bass music more sustainable in Asia and bringing acts they truly respect and admire to their shores.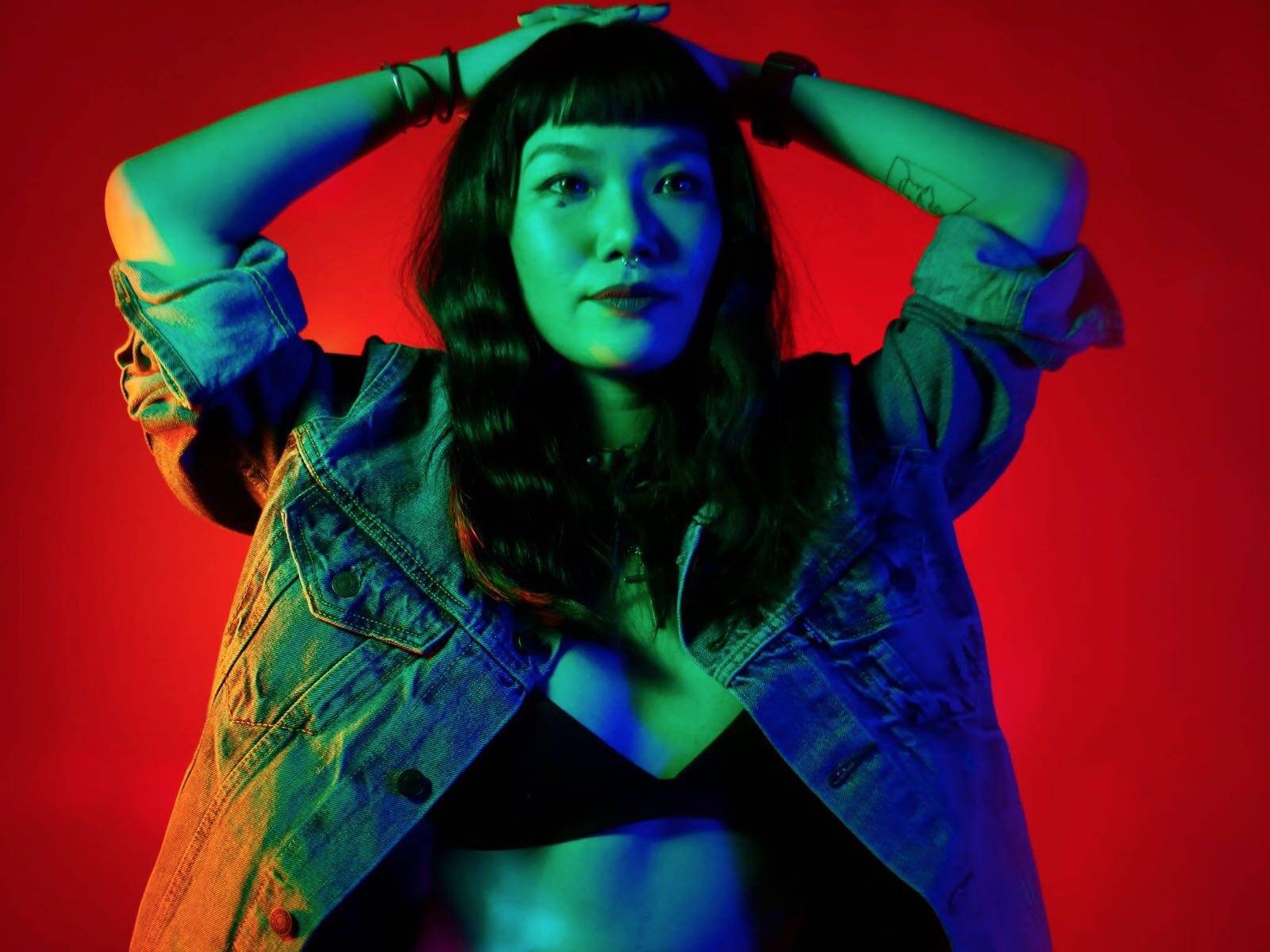 A/K/A Sounds
Katie Cooper originates from Manchester, United Kingdom and comes from a background of thriving bass, grime, dubstep and garage music. She's had a passion for bass music from as young as 12 and got her first technic turntables at 16. Moving to China 2 years ago was the perfect chance for her to share her knowledge and passion with this side of the world.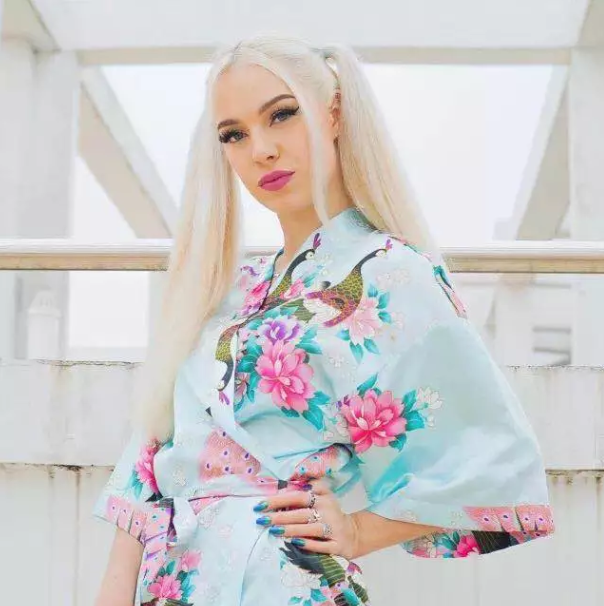 Katie Cooper
Love bass music? So does Just Bee, the local's favorite DJ blowing up in Hong Kong and Southern China's underground bass music scene! Referred to as "the most in demand DJ in Bass music," she has received unconditional support from almost all crews and now forms a core part of Unchained crew.
Having already played alongside such recognized names such as dBridge, Fabio, Fre4knc, DLR, Homemade Weapons, Stray (Ivy Lab) and Makoto, she has also toured several times across Asia including China, Singapore and Korea. Known for her rolling basslines and funky bass, yet techy, style - Just Bee is now ready to conquer Asia.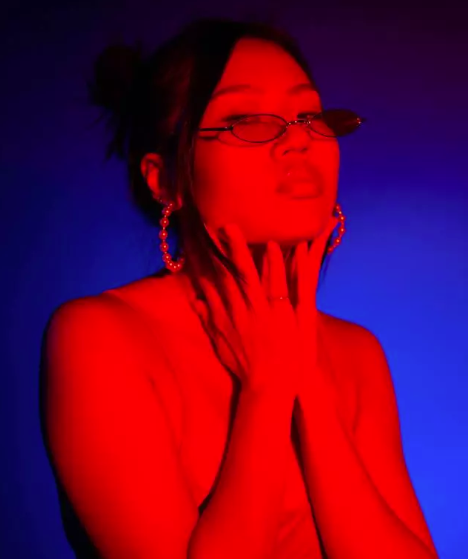 Just Bee
VJs Fushi Lee & EvilKoo is from Hong Kong who is a photography enthusiast. they are a creative and open-minded person and she has a passion for fashion, modelling, music, art and design.

VJ Fushi Lee Since 2000, began to get in touch with DISCO, RAVE and CLUBING cultures.

They believes that the combination of sense of hearing and visual sensation led to the real enjoyment for the audience in a show.

VJ EvilKoo has 7 years of experience in post-production effects and has a good understanding of Visual design synthesis.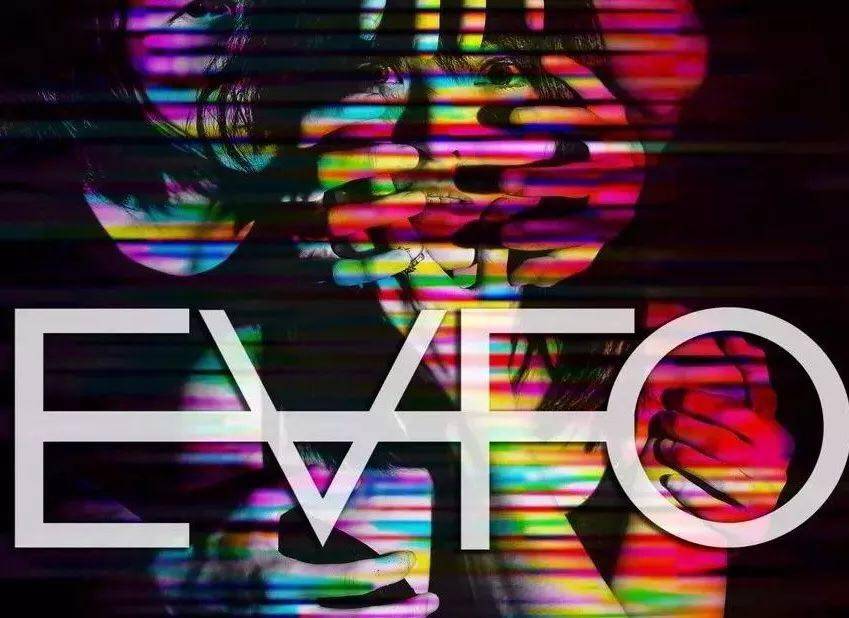 VJ EVFO
ROOM 2: Techno
生于成都长在温哥华,受多元文化的影响,她与电子音乐最早邂逅于温哥华九零年代末/千禧年初的rave派对圈 MIIIA在上海的电子乐界造就了属于自己的独特风格。 她用自己对音乐独到的见解和热情,使自己成为舞台的核心,伴随着台下热舞的人群,毫无疑问她是当今中国电子音乐的领军人物。

她那充满爆发力的音乐势如破竹般地传遍上海及全国,甚至是世界。曾去瑞士,西班牙,加拿大,德国,韩国等多国演出并大受赞誉。她的音乐有股魔力能牢牢吸引住人群,使人在迷幻的节拍中不停舞动。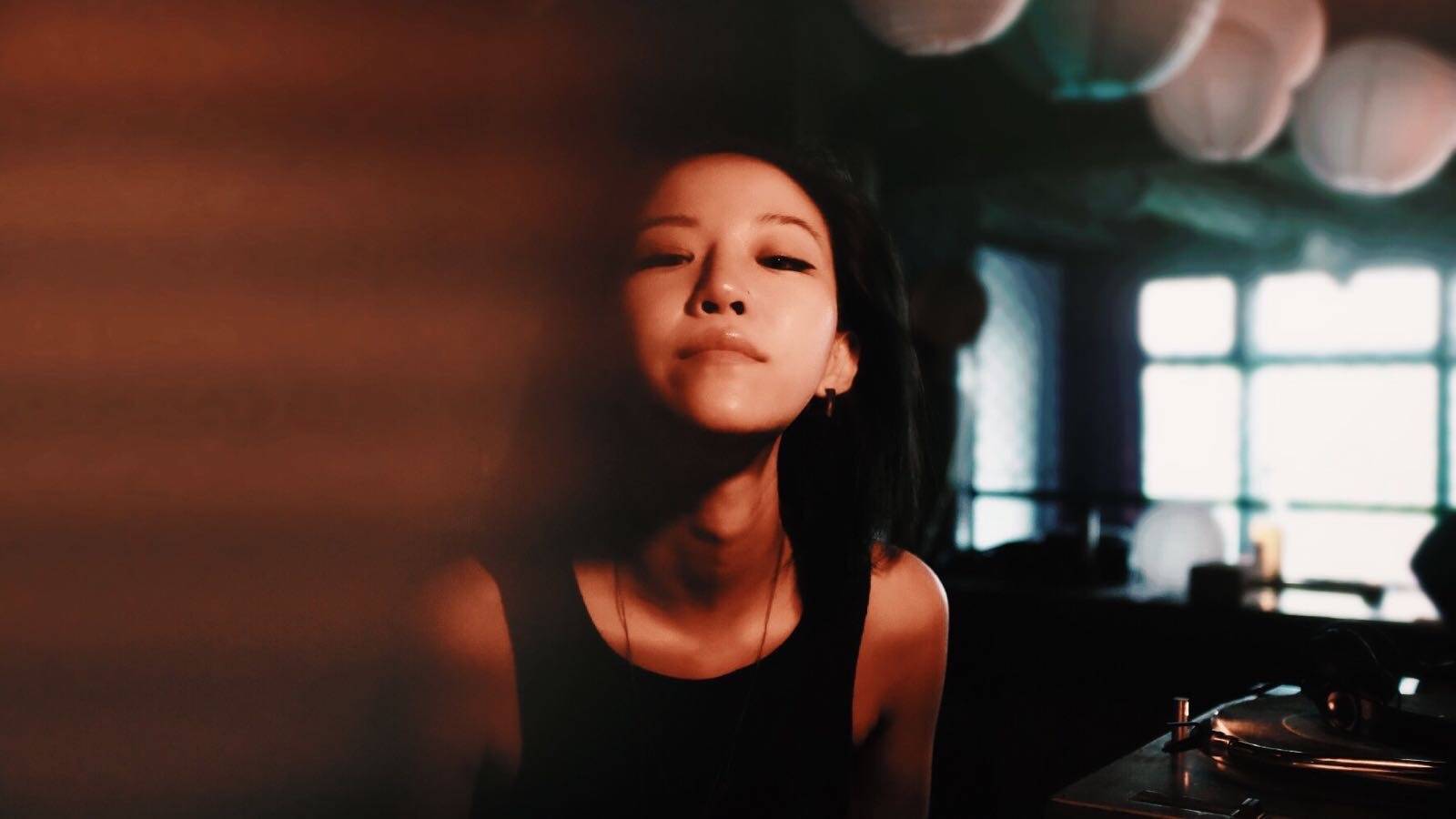 Miiia
MIIIA has been pushing the boundaries of Shanghai's underground music scene for more than decade. The Chinese-Canadian artist is continuously building a dream-world that extends from the studio to her on-stage performances, bringing dance floors with her to uncharted space territories.

First exposed to rave culture in high school in Canada, MIIIA's China journey began with her radio show 'Tripout Session' on uDance, the country's first 24-hour underground music radio station. With listeners drawn to her voice as well as her selections, the show quickly attracted the largest following on the station, leading to MIIIA being invited to perform at the opening of the inaugural International Radio Festival in Zurich. Since then MIIIA has performed in Barcelona, Berlin, Bielefeld, Amsterdam, The Hague, Arnhem, Vancouver, Los Angles, Tokyo, Seoul, Bali, Singapore, HCM, Vladivostok, Hong Kong, Taipei, and numerous cities in mainland China.

In 2014 MIIIA was one of a handful of China-based artists to attend the RBMA Bass Camp in Beijing, performing and workshopping with Benji B, Axel Boman, Just Blaze and Hudson Mohawke. In 2016 she was chosen to perform at China's first Boiler Room session alongside Disclosure, Elvis'T, Tzusing, Chacha and GOOOOOSE.

As a producer she has been release numerous originals and remixes as well as vocal collaborations on labels such as Acupuncture records, E.C.I Korea, BESURE, Destroy All Monsters, Nein records, and La dame noir marseille.

She hosts her own Room 303 monthly at Elevator, where she's hosted artists like Tin Man, Bambounou, Antenes, Bloody Mary, Truncate, Etapp Kyle, Traumer, Par Grindvik, Sapphire Slows, Rebekah, Charlotte De Witte and h_w_a, alongside periodic 7-hour All Night Trip sessions that move from ethereal minimal to jacking acid and interstellar electro. In addition, she is a co-founder and resident of micro/wave at Elevator, hosting artists like Binh, Einzelkind, Oskar Offermann and DJ Masda. She's also the go-to support for promoters across the country booking top-level international house and techno acts, having been called to support for artists like Nina Kraviz, Function, Recondite, Sonja Moonear, Efdemin, Levon Vincent, Mr. C, Steve Bug, Lawrence, Sodeyama and Jay Tripwire.

Recent mixes have turned ears on Sapphire Slows' Rinse FM show, Red Light Radio, Inverted Audio and Oslated.

MIIIA's bookings abroad include Sonar festival in HongKong, Rainbow Disco Club festival in Japan, Kepler452b Art Festival in Berlin, ADE in Amsterdam, International radio music festival in Zurich, Gypsy Island Festival in Bali, Summer Happenings at The Board festival in LA, V-ROX festival in Vladivostok, Epizode music festival in Phu Quoc Island, Macarena club in Barcelona, Het Magazijn in The Hague, The crane in Amsterdam, UnderG in Vancouver, Mute, Vurt, Mystik, Volnost in Seoul. Headquarters in Singapore, The observatory club in HCM, Social room, Minh, Key club in HK, B1 in Taipei… In China, she's headlined nights at TAG and Nomad in Chengdu, Lantern and Dada in Beijing, plus Elevator, Arkham, Dada and pretty much every underground music venue in Shanghai.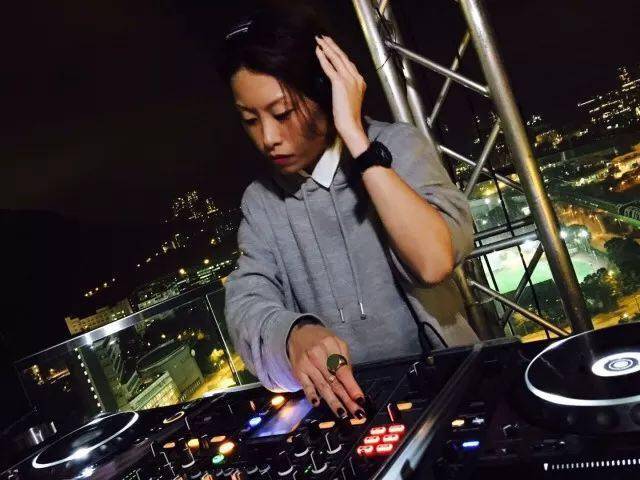 Ellbe Chan
EPRODUCER/DJ, Founder of VINYLHOUSE

LABEL: VINYLHOUSE / 187soundradio / DeSOUND
Emi-CX
Moon started to develop her trade and collect music from 2008.
In 2012 she began to PR in clubs in Moscow, during that time she developed her DJ skills and then began to play in clubs around Moscow like Vanilla Ninja, Angelov, Time out bar, Stereopeople bar.

In 2014 she and her crew created an events company called Kontur throwing parties and bringing djs like Rayo, Djebali etc.

In 2017 she had a chance to branch out of Moscow and go to China. Arriving in Shenzhen she played at some private parties where she was noticed and learned the the music scene in China.

Resident dj at BOA club.

Guest dj: Oil club, Peacock club, Tik Tak bar, Eden bar, Very Siam, Wann lounge, Vinylhouse(SZ), Lucca (GZ), Flow (Qingyuan), Cochina ( Code Red ).

Member of Propaganda community. Collaborating with such communities as: Toxic Entertainment, Liquid Project, Mauvision.

Moon is considered as fresh blood and an exciting prospect in the new and flourishing Chinese underground scene. But she already showed big progress and started to produce her own music.

In the end of 2018 she will make support and warm up for Drumcell (Droid behaviour -Dystopian). She will have a gig in Lantern (BJ) club at pre party for Episode festival.

Monthly recording her podcast Fusion with Mlrv. This colloboration makes an own unique style of deep and tech house with fresh ethnic sounds.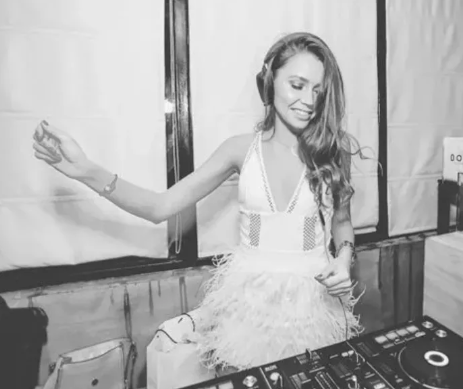 Moon