One day, a tailor receives a note: "Your mission is to sew a coat by midnight. The size does not matter, but it must fit perfectly."
Come join in the magical adventure of the tailor and discover for who the coat was made.
A play with few words combining puppetry, object theater, textiles and music.
Winner of Israel's Interdisciplinary Play of the Year and Puppet & Prop Design Award for Children's Theater 2014. The play is performed worldwide.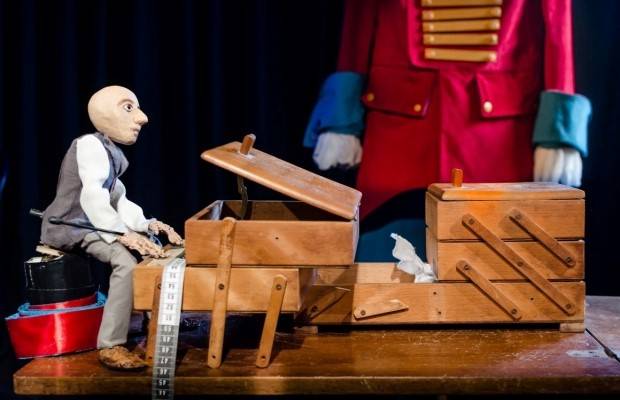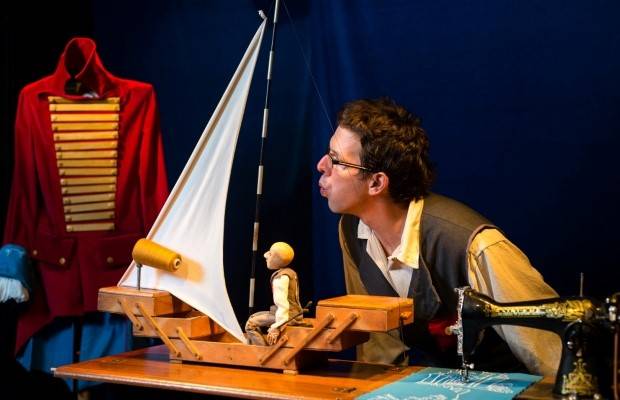 Credits
Adaptation, Design, Music and Puppetry: Ornan Braier
Guide on the Wonderful Journey: Marit Ben-Israel
Costume and Fabric Design: Vali Mintzi
Puppet Design: Sharon Silver-Merrett
Lighting Design: Shahar Marom
Mechanical Construction: Shaul Mograbi-Berger, Ornan Braier
Production: The Train Theater

About The Train Theater
The Train Theater is an artistic repertoire puppet theater for children, which promotes freedom of creation, innovation and excellence of professional artists. The theater is unique in the world of children's theater in Israel and a leader in its field. The theater was founded in Jerusalem in 1981, as a collaboration of four independent puppeteers: Michael Schuster, Alina Ashbel, Hadass Ophrat and the late Mario Kotliar.
It started in a train car that was brought to Liberty Bell Park in Jerusalem. The train car transformed into a locomotive, a major driving creative force and hub of inspiration for puppet theater in Israel.