- Receive Tickets via Express Delivery
- Show Lasts 122 mins
- Recommended Age 5+
- All Attendees Require a Ticket
- No Cancellation
- None Language
---
" Tiger and Tiger Tale is a magical dramatization and a modern metaphor for the dual nature of human beings. Go wild and catch it somewhere!" - Edinburgh Guide
"ONE story, but in two cleverly age-appropriate versions, is the inspired concept behind Tiger / Tiger Tale , the latest spirited escapade from Barrowland Ballet" - The Herald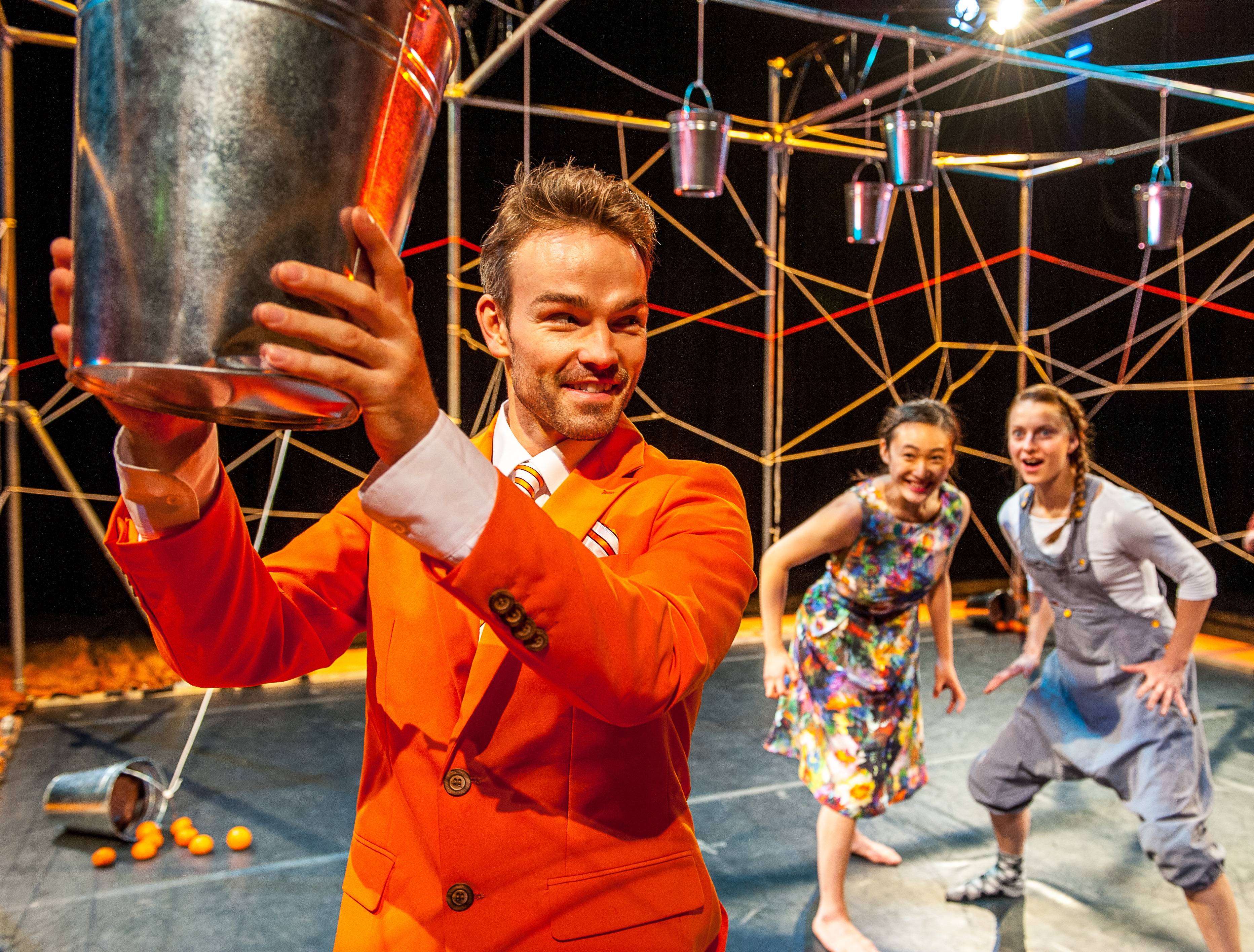 Tiger , Barrowland Ballet's dance piece, co-created by writer Robert Alan Evans and choreographer Natasha Gilmore. The amazing performance left us with big smiles on our faces and, for some of us, a few tears in our eyes. But these were happy tears Tiger is an incredibly moving piece about a dysfunctional family whose three members, Mom, Dad and their daughter Poppy, have become unable to interact and love each other.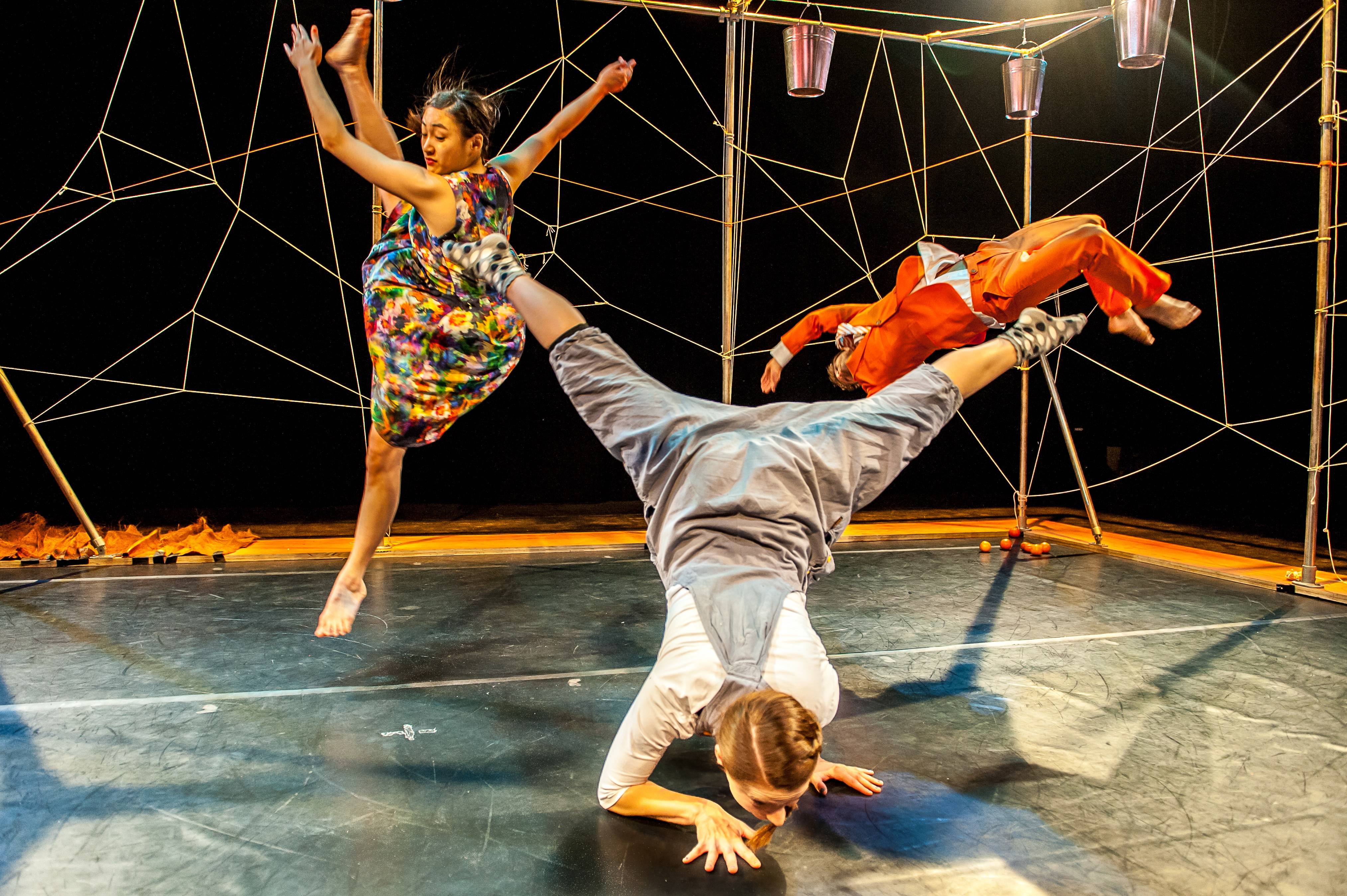 Mom spends her day cleaning obsessively, while Dad is buried in his work. Both are too wrapped up in their own worlds to notice that their daughter is lonely and unhappy. Enters the tiger. Loud roars invade the room, which only Poppy (and the audience) can hear at first. And suddenly the stage becomes wild, bursting with life, colors, lively music as the tiger playfully dances around in the cage and in the audience, bringing life everywhere he goes. Mesmerizing.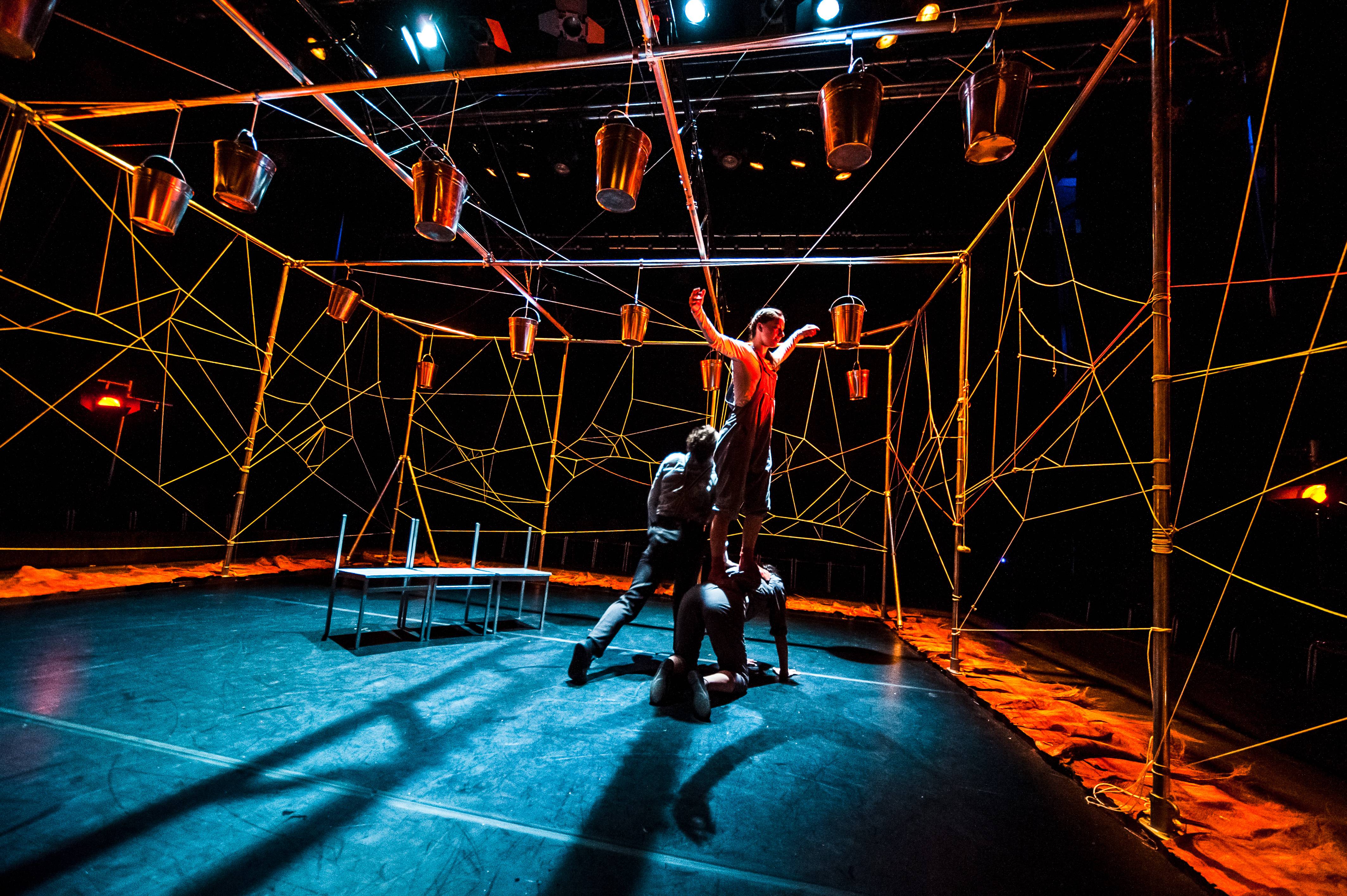 After a moment of anxiety and fear, the family starts lightening up, rediscovering how to love and play with each other again. The performance ends with a room filled with love and laughter; the tiger's job is done. Visually stunning and innovative, Tiger is definitely a must see. The set is a cage-like metal structure with walls made of string designs, and buckets hanging from the ceilings and corners. The audience is sitting on all four sides of the set, which makes Tiger a very intimate experience. It felt like we were part of the show.