Once we have your order we can start making your cake. We need one day to make your cake. This cake cannot be delivered but can be collected from Gourmet Corner @ The Kunlun Jing An. There's a special edition for each month, so don't miss this seasonal delight.
Pickup time: Mon - Fri @ 07:00 - 21:00, Sat & Sun @ 08:00 - 18:00
March Edition Pecan Lemon Gateau
The lemon cake itself is so dense and moist but the flavour is very light. The pecans add a perfect, flavorful crunch.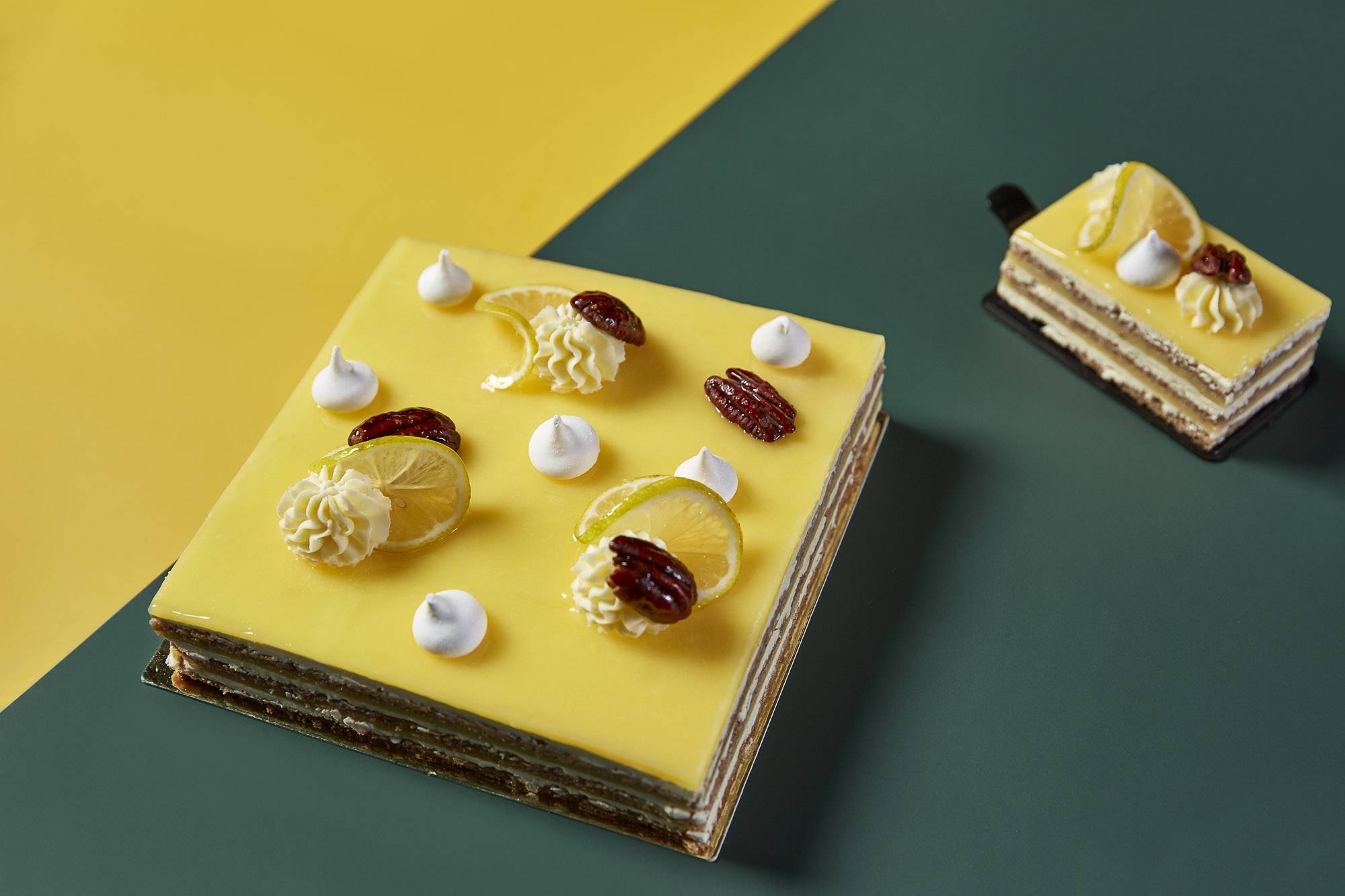 April Edition Kumquat-chocolate Naked Cake
A dynamic duo loved the world over, the combing of rich chocolate with citrusy kumquat notes. A match made in heaven that's made all the more scrumptious when folded together in cake form!Chocolates ponges layered with Valrhona chocolate cream and topped with fresh bursts of bright kumquat.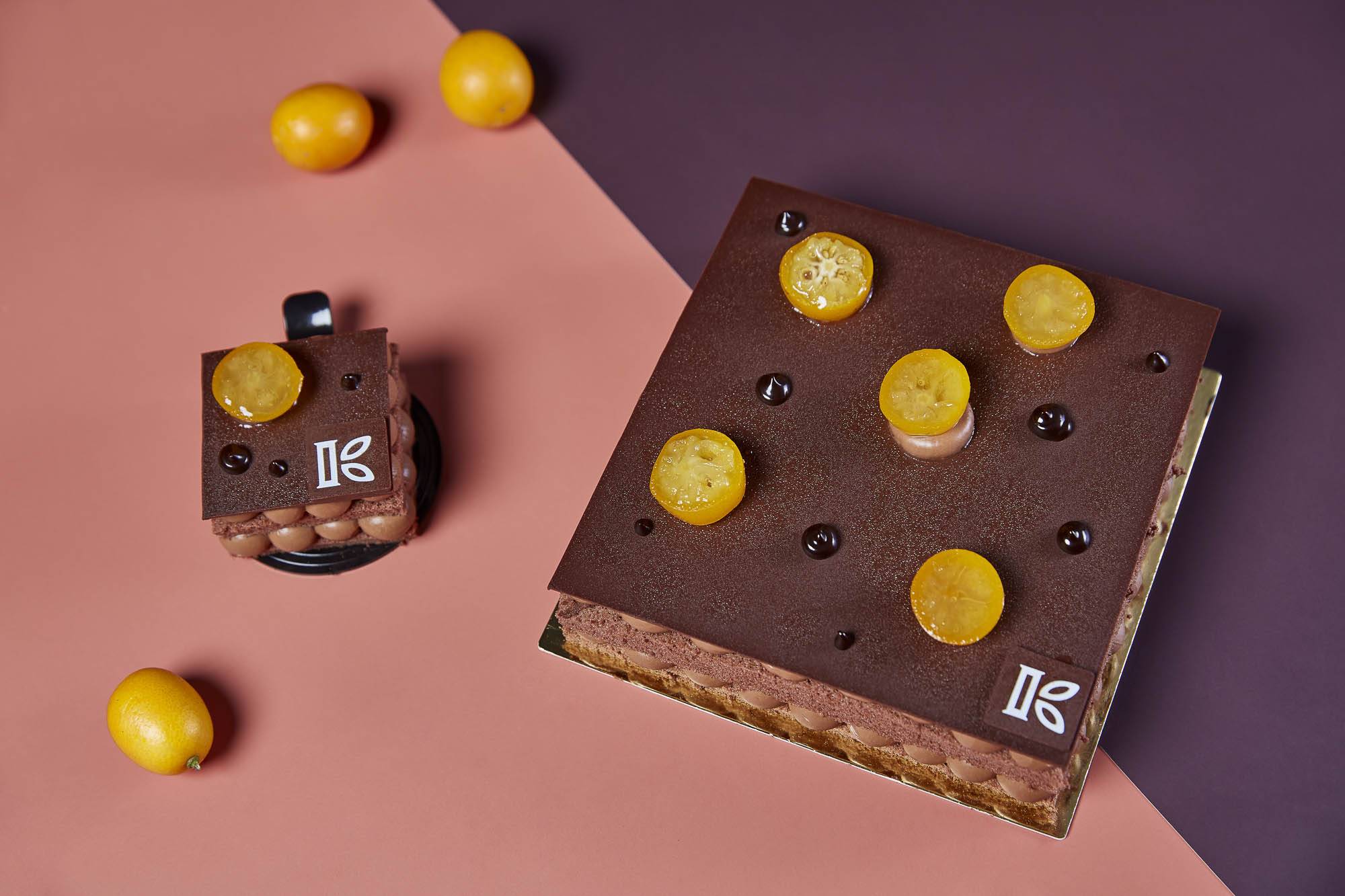 May Edition Fresh Berries Millie Feuille
This berries Millie Feuille made from crisp layers of puff pastry that are sandwiched together with creamy filling. The puff pasty layers have softened a bit but still hold their crunch.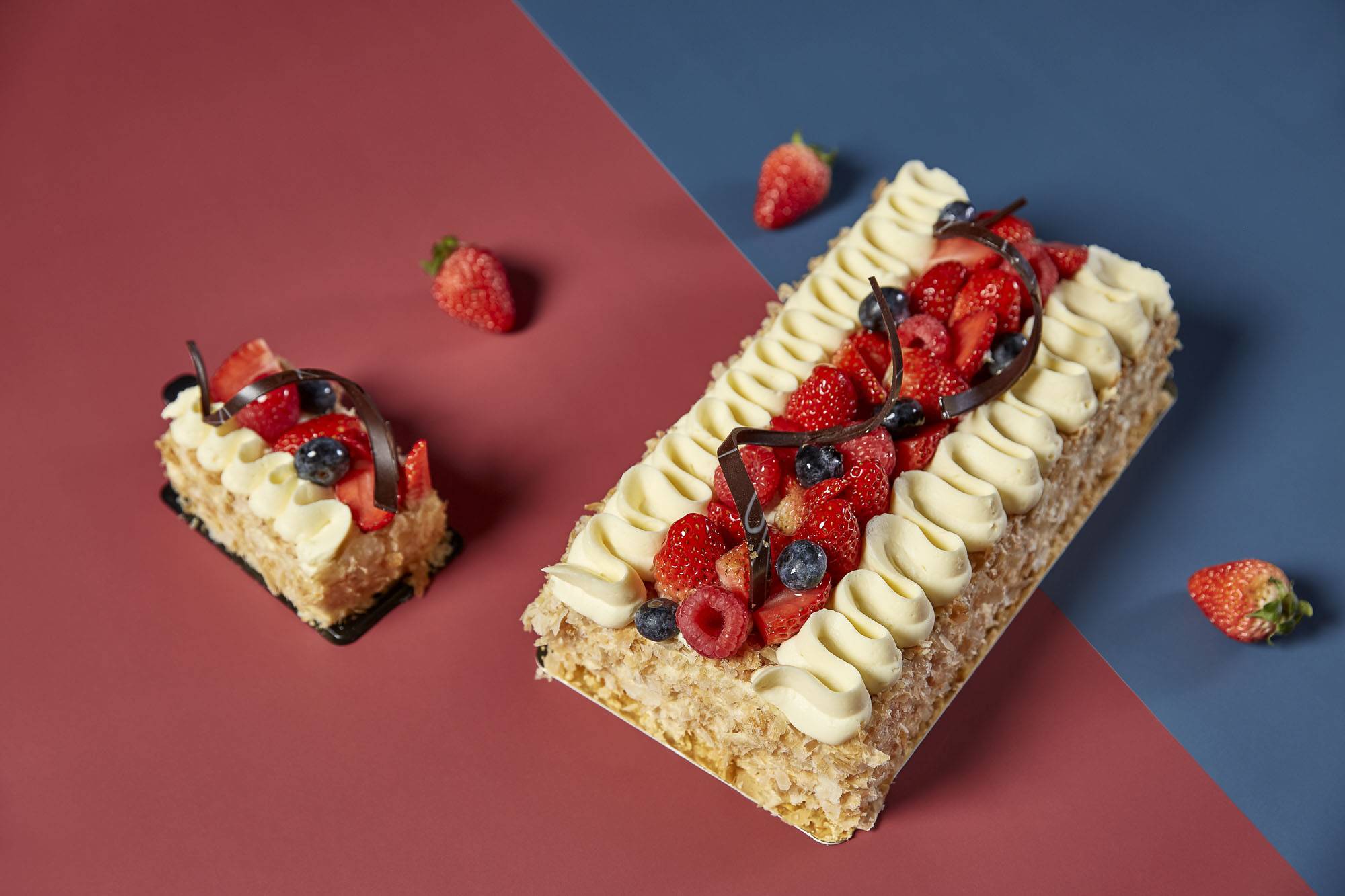 June Edition Gianduja Mango and Caramel Tart
Gianduja Mango and Caramel Tart has rich layers. The crunch of hazelnut at the bottom, adding fresh mango and caramel to cuts down the sweetness of gianduja. It would be a perfect choice for friends' gathering and family party.