WHO CAN JOIN?
4-7 years old
WHEN?
Date: Jan 29 - Feb 2, Feb 5 - Feb 9
Time: 09:00-12:00
WHERE?
JingAn -FitSpace
969 Wuding Lu, SH
HOW MUCH?
1100 RMB/week
Sing up for 2 weeks and save 500RMB!
1950 RMB/ 2 weeks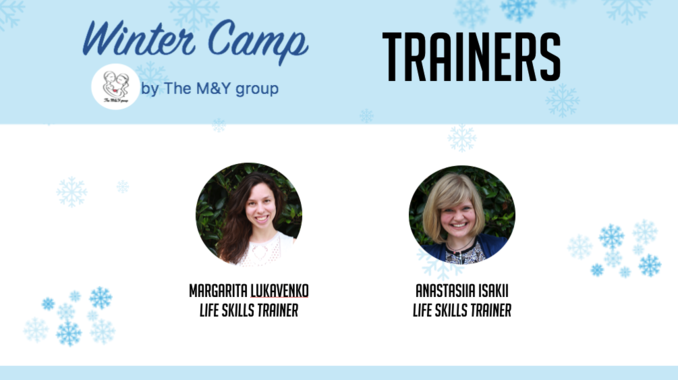 About Margarita Lukavenko
Co-Founder and Managing Director in The M&Y group
Certified Life Skills Trainer
Degree in Teaching and Linguistics
Over 10 years experience in teaching kids in Europe and Asia
Founder of Online Language School
Certified as a Life Coach in NLP
A TEDx speaker on education and a public speaker in various settings
About Anastasiia Isakii
Certified Life Skills Trainer
Trained leadership teams on the world's largest youth organization in China, USA, Indonesia, Ukraine
Trained students at Britannica International School, Shanghai Community International School, Anshan school, Naked Discovery etc
About The M&Y group
The M&Y Team believes that developing the right skills at the young age will form authentic character and wholesome personality that will lead to successful life.
Following Harvard methodology, The M&Y group has developed numerous materials, such as storybooks, workbooks, trainer's guides, games, and more.
We've trained more than 2000 students and held courses related to:
• Leadership Skills
• Presentation Skills
• Organization Skills
• EQ & Healthy Life Style
• Finance and Career Coaching
• Parenting guidance