👉 Brand: Metropolitan Museum of Art
👉 Printed plastic strap
👉 Quartz movement
👉 Case: 1 3/8'' diam.
👉 Band: 9 3/8''L
👉 Clean with a damp cloth and dry with a soft, clean cloth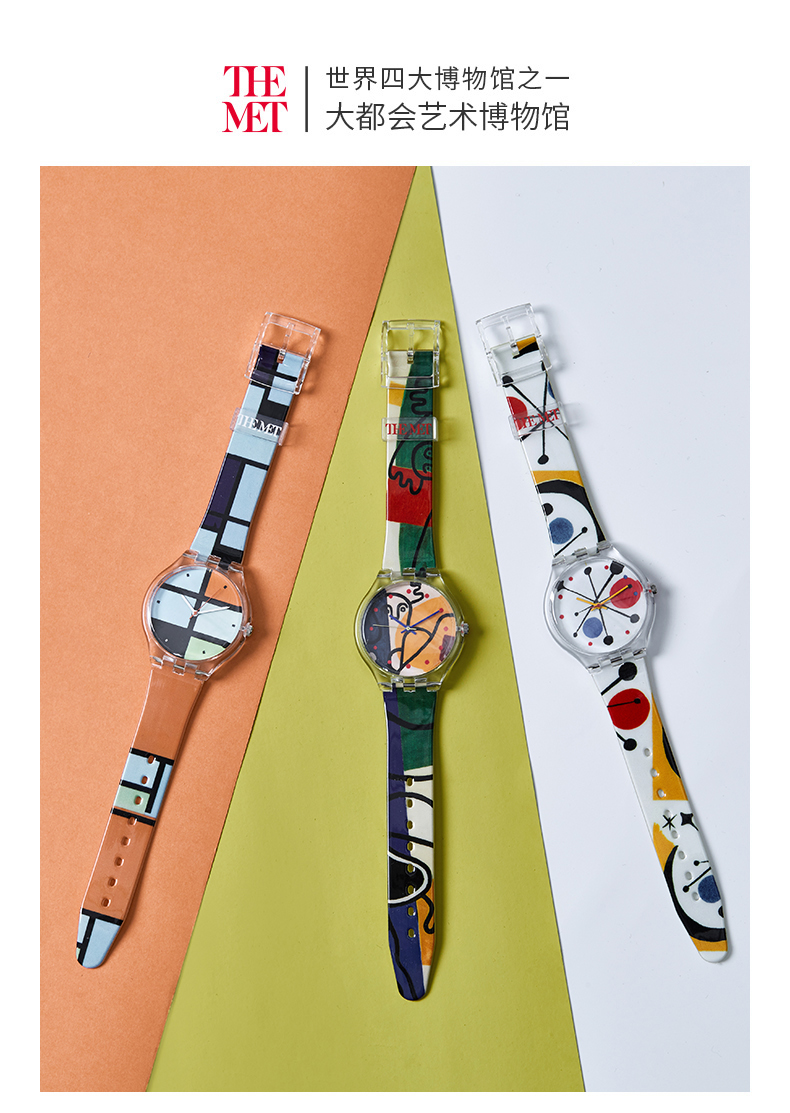 The Metropolitan Museum of Art presents over 5,000 years of art from around the world for everyone to experience and enjoy. The Museum lives in two iconic sites in New York City—The Met Fifth Avenue and The Met Cloisters. Millions of people also take part in The Met experience online.
Since its founding in 1870, The Met has always aspired to be more than a treasury of rare and beautiful objects. Every day, art comes alive in the Museum's galleries and through its exhibitions and events, revealing new ideas and unexpected connections across time and across cultures.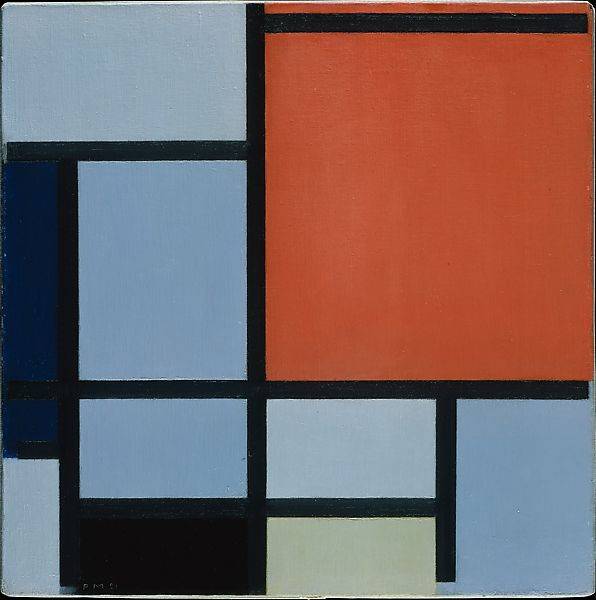 Piet Mondrian: Composition 1921
This is an early example of the geometric mode of painting that Mondrian called Neo-Plasticism. The abstract two-dimensional nature of these compositions formed a new universal aesthetic language that was popularized through the magazine De Stijl. The avant-garde movement known by the same name held the promise of constructing a postwar world with a common point of visual reference, a way of abolishing artistic and even social hierarchies. Here, Mondrian uses thick black lines to divide the canvas into eleven different rectangles, some of which are painted in primary shades of red and blue. He created lighter hues by mixing primary colors with white. Over time, Mondrian ceased diluting his palette altogether in favor of pure primary colors.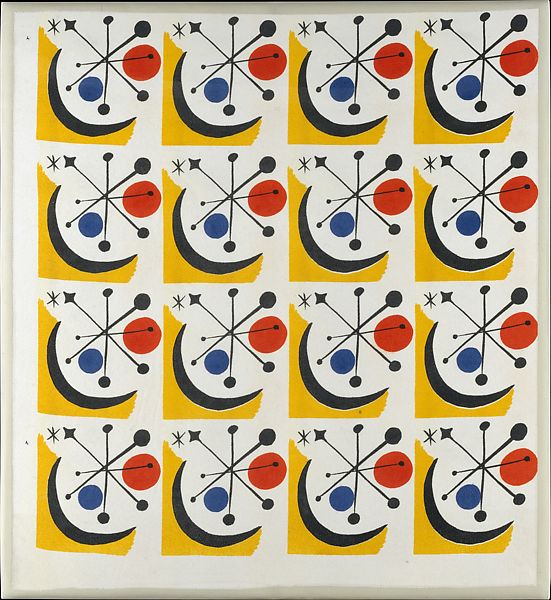 Calder: Textile (Model No. 1-145)
The spirited midcentury textile pattern shown on our watch celebrates "Calder #1," which Alexander Calder (American, 1898–1976) created in 1949. Illustrating the artist's interest in motion, energy, and perception, it features floating discs and dynamic lines in bold primary colors. This rayon-fiberglass fabric in The Met collection was manufactured by the New York–based design studio Laverne Originals as part of the company's Contempora Series of textiles and wall coverings.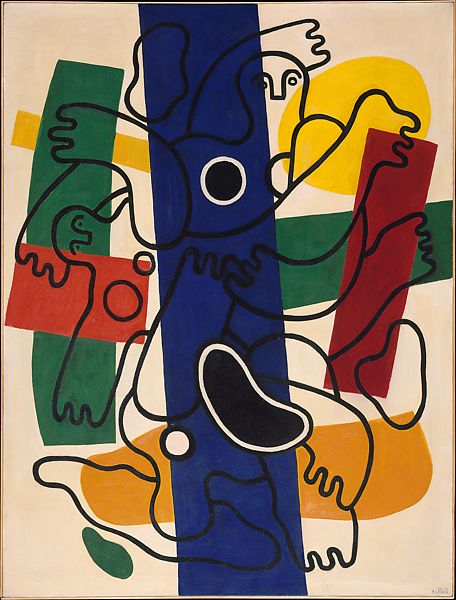 Divers, Blue and Black 1942–43 Fernand Léger French
Entangled figures plunge into broad swatches of color like swimmers in a crowded pool. The inspiration for Divers dates to 1940, while Léger was in Marseille awaiting passage to the United States, where he would stay until the end of World War II. Léger's interest in the theme of the swimming pool lasted beyond his sojourn in America and resulted in a series of about twenty-five works.