👉 Brand: Metropolitan Museum of Art
👉 Material: 100% canvas
👉 Dimensions: 40 x 30 cm
This screen-printed bag features a detail of Vincent van Gogh's (Dutch, 1853–1890) iconic 1887 Self-Portrait with a Straw Hat in The Met collection. Whether you're headed to work, school, the gym, or the beach, this sturdy natural canvas tote bag with navy cotton webbing handles will carry your essentials with artful style.
While living in Paris from 1886 to 1888, Van Gogh painted more than 20 self-portraits. Lacking funds, he bought a mirror and used himself as a subject in order to pursue the art of figure painting without having to pay fees to a model.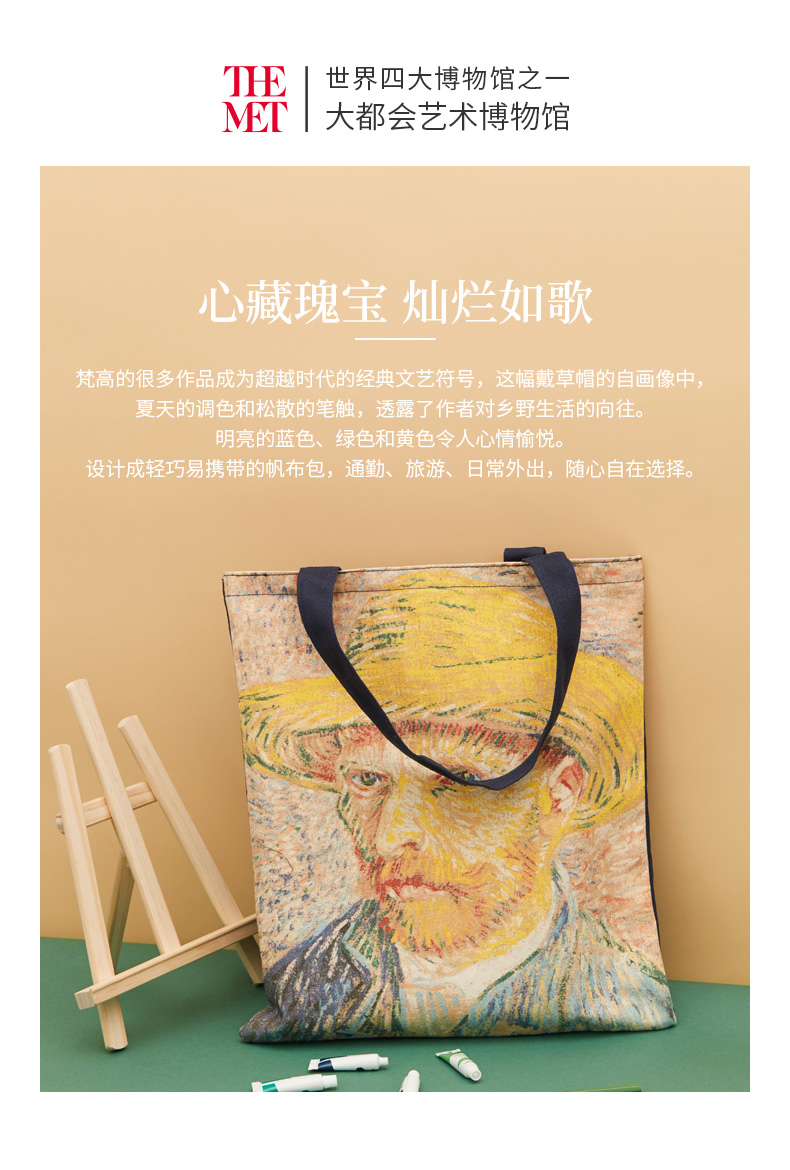 The Metropolitan Museum of Art presents over 5,000 years of art from around the world for everyone to experience and enjoy. The Museum lives in two iconic sites in New York City—The Met Fifth Avenue and The Met Cloisters. Millions of people also take part in The Met experience online.
Since its founding in 1870, The Met has always aspired to be more than a treasury of rare and beautiful objects. Every day, art comes alive in the Museum's galleries and through its exhibitions and events, revealing new ideas and unexpected connections across time and across cultures.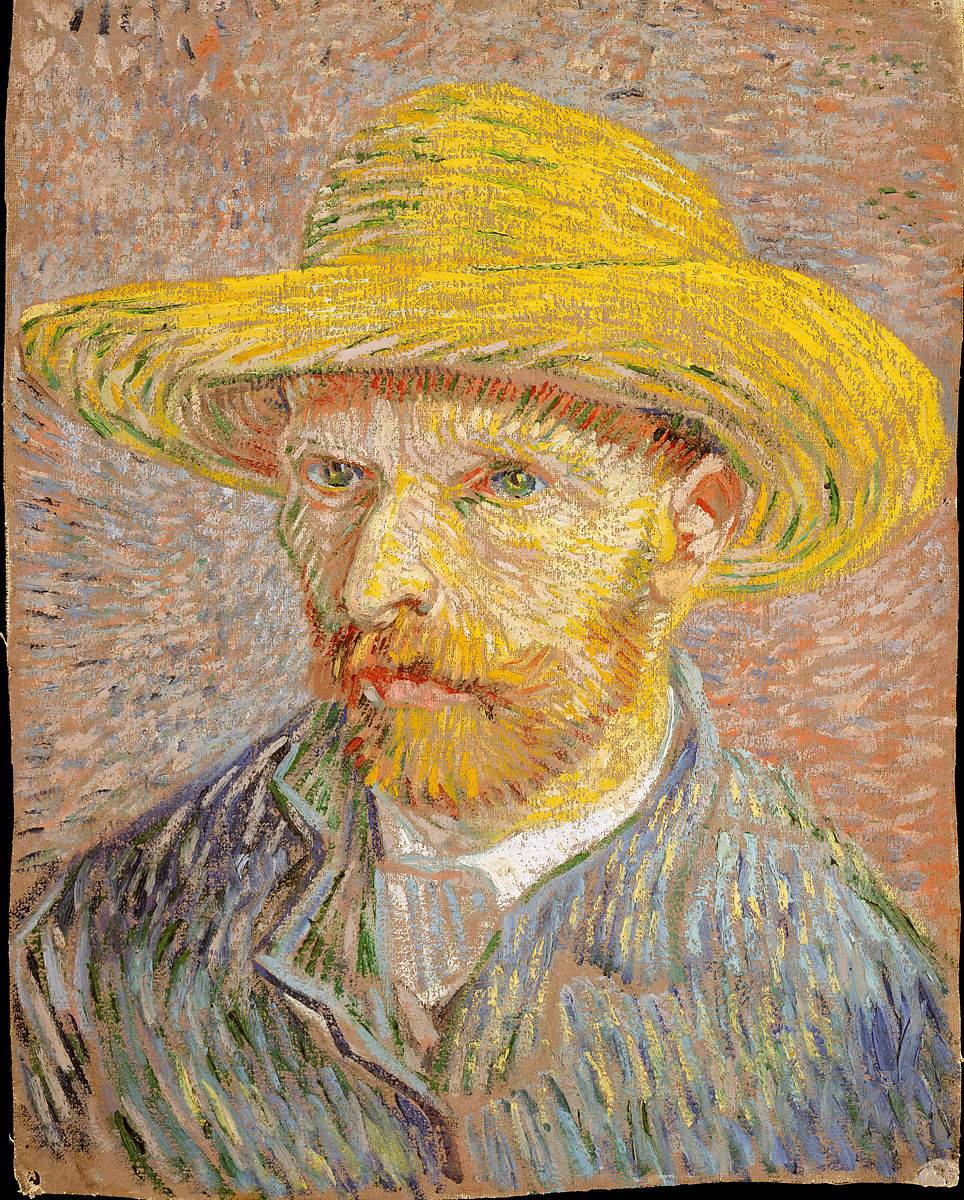 Van Gogh: Self-Portrait with Straw Hat
Van Gogh produced more than twenty self-portraits during his Parisian sojourn (1886–88). Short of funds but determined nevertheless to hone his skills as a figure painter, he became his own best sitter: "I purposely bought a good enough mirror to work from myself, for want of a model." This picture, which shows the artist's awareness of Neo-Impressionist technique and color theory, is one of several that are painted on the reverse of an earlier peasant study