👉 Instant Confirmation
👉 Receive E-ticket via Email
👉 Gain Admission with E-ticket
👉 No Cancellation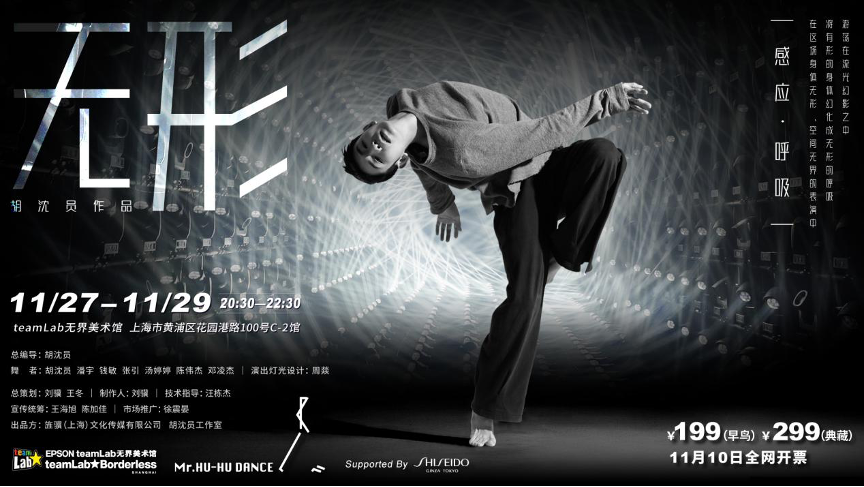 Hu ShenYuan is an independent dancer, choreographer. He graduated from the Dance Academy of Central MinZu University. From 2012 to 2014, he worked in Beijing LDTX Dance Company.
As a dancer, he played Yu Ji in Yang Liping's dance work "Ambush on Ten Sides", showing amazing and unforgettable body skills, his wonderful interpretations of the roles and being known by the public. Yang Liping once commented: "Perfect feet and soft boneless body, God has given him everything."
Awards:
In 2017, Hu Shenyuan became the first young artist supported by Yang Liping Art Foundation and created his piece "Nomadic".
Hu ShenYuan studio, HU-HU DANCE was established in 2017.
He tries to express his understanding of life and art by dancing.
He won The Best Performance Award of the 4th Beijing International Ballet and Choreography Competition in 2017; he received the Silver Award of the 16th Italian Rome International Choreography Competition, and the Jury Chairman Award of Men's Group of the 15th Seoul International Dance Competition in 2018.
The work "ID, ego, and super-ego" was selected as the exhibition unit of the 4th China Youth Dance Talents Training Program.
The work "The moonlight rainbow" was contracted by the 5th China Youth Dance Talents Training Program.
His works included "Nomadic", "The moonlight rainbow", "So close", "With", "ID, ego, and super-ego" and "The flower of freedom".
Hu Shenyuan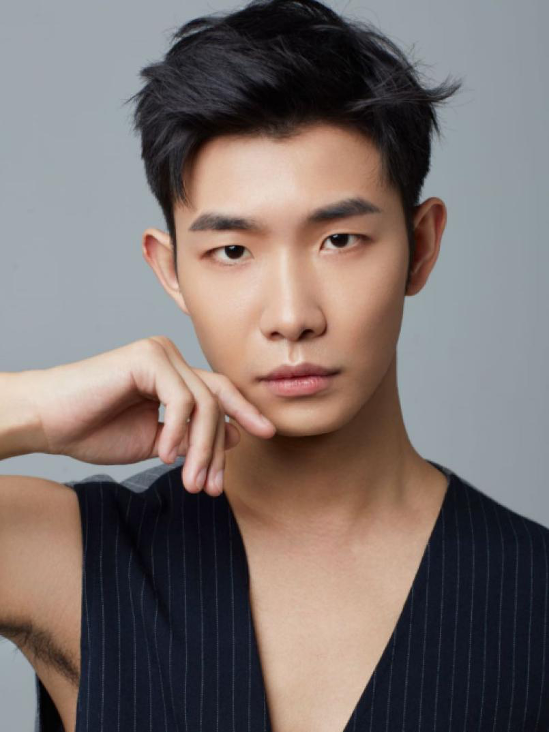 Pan Yu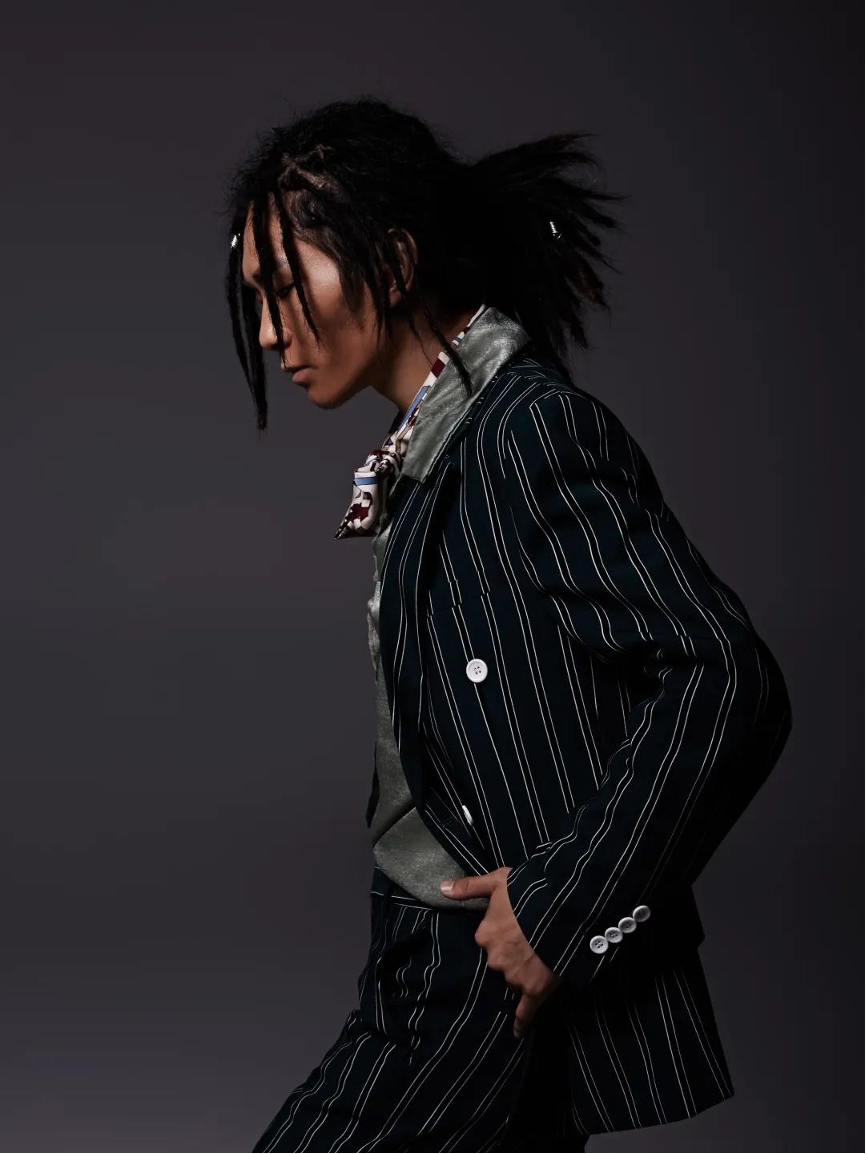 Qian Min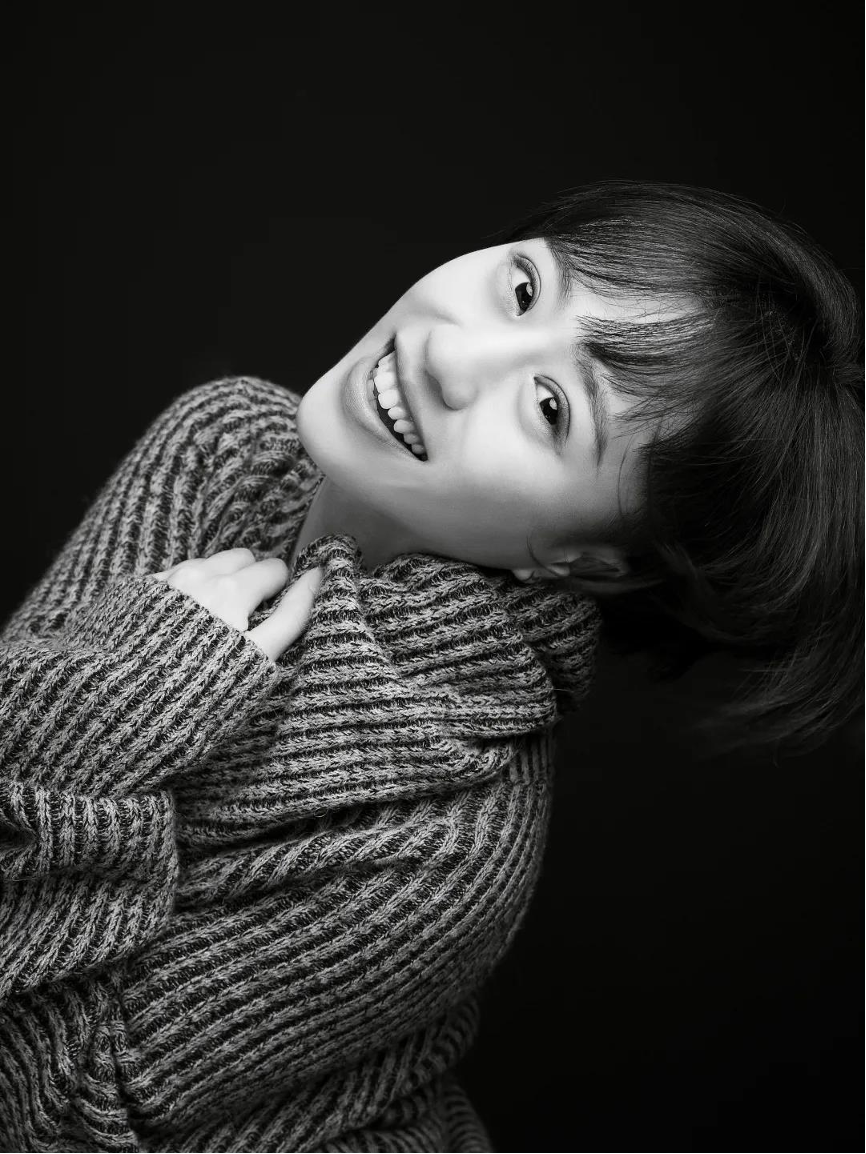 Zhan Yin
Tang Tingting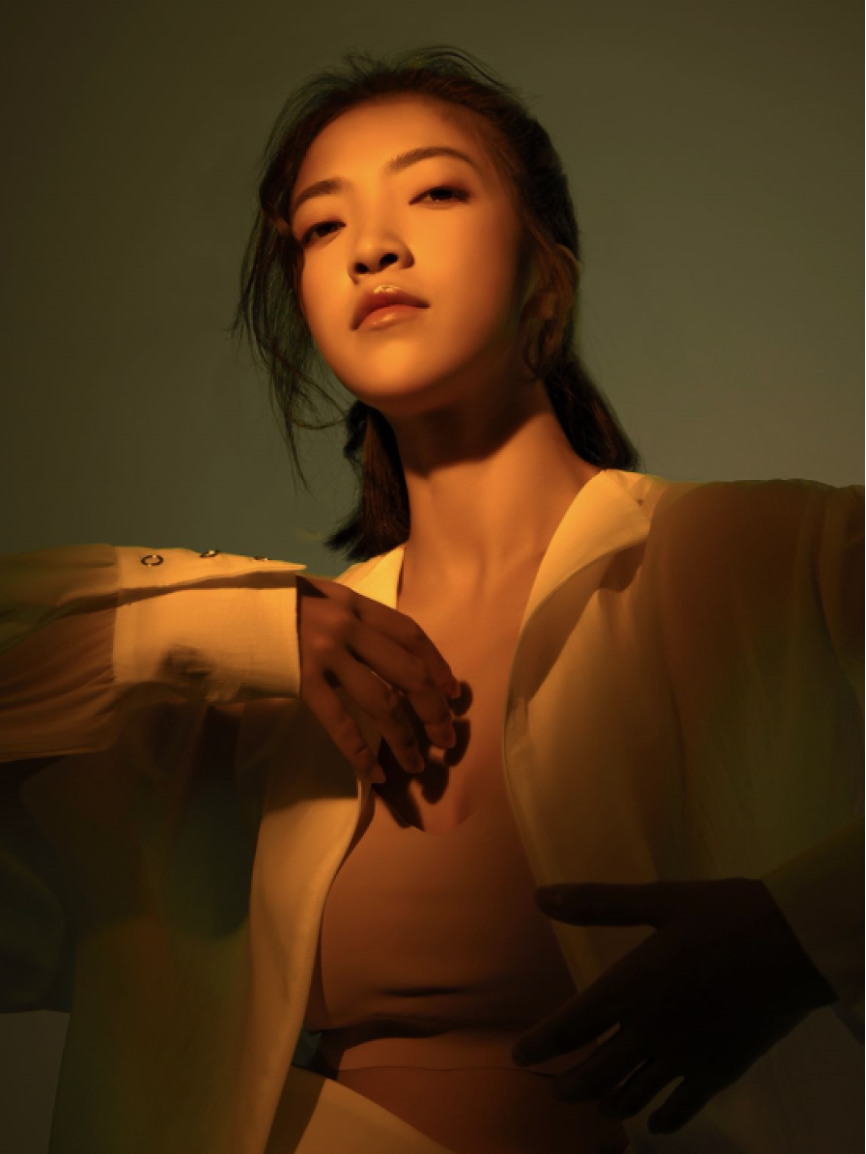 Chen Weijie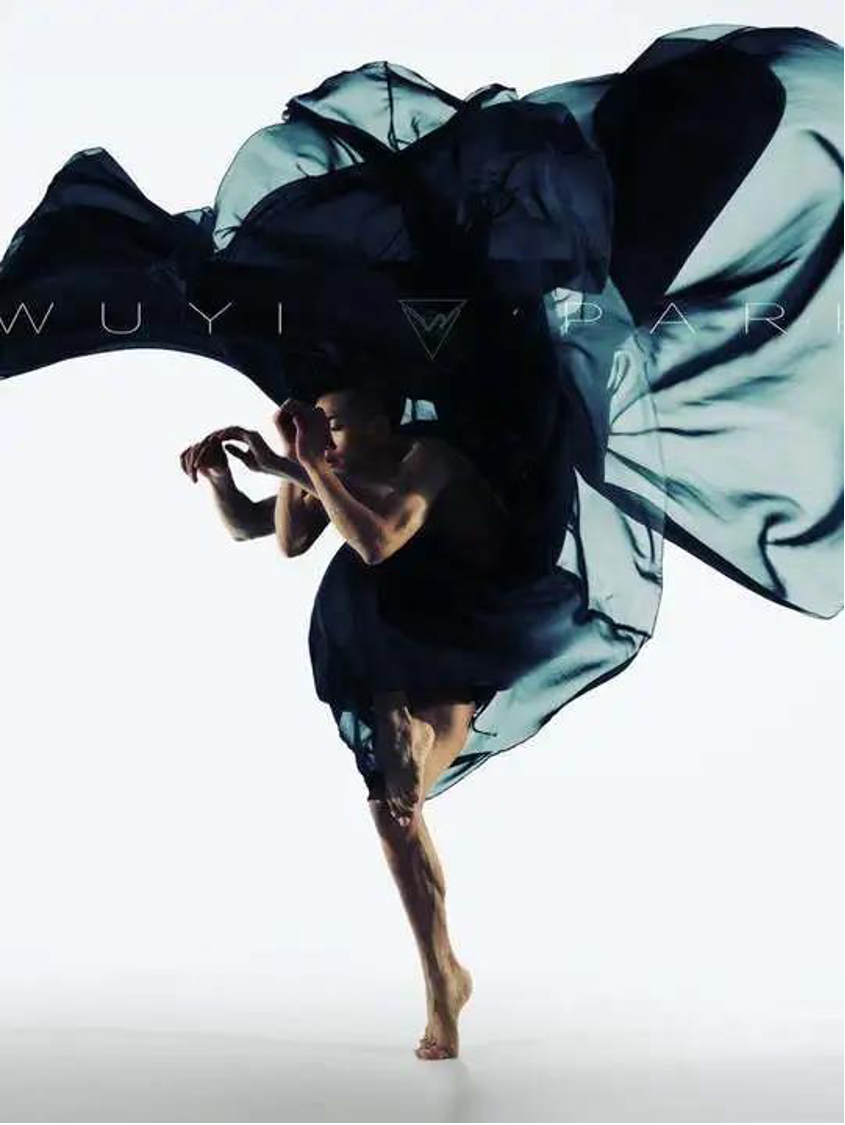 Deng Lingjie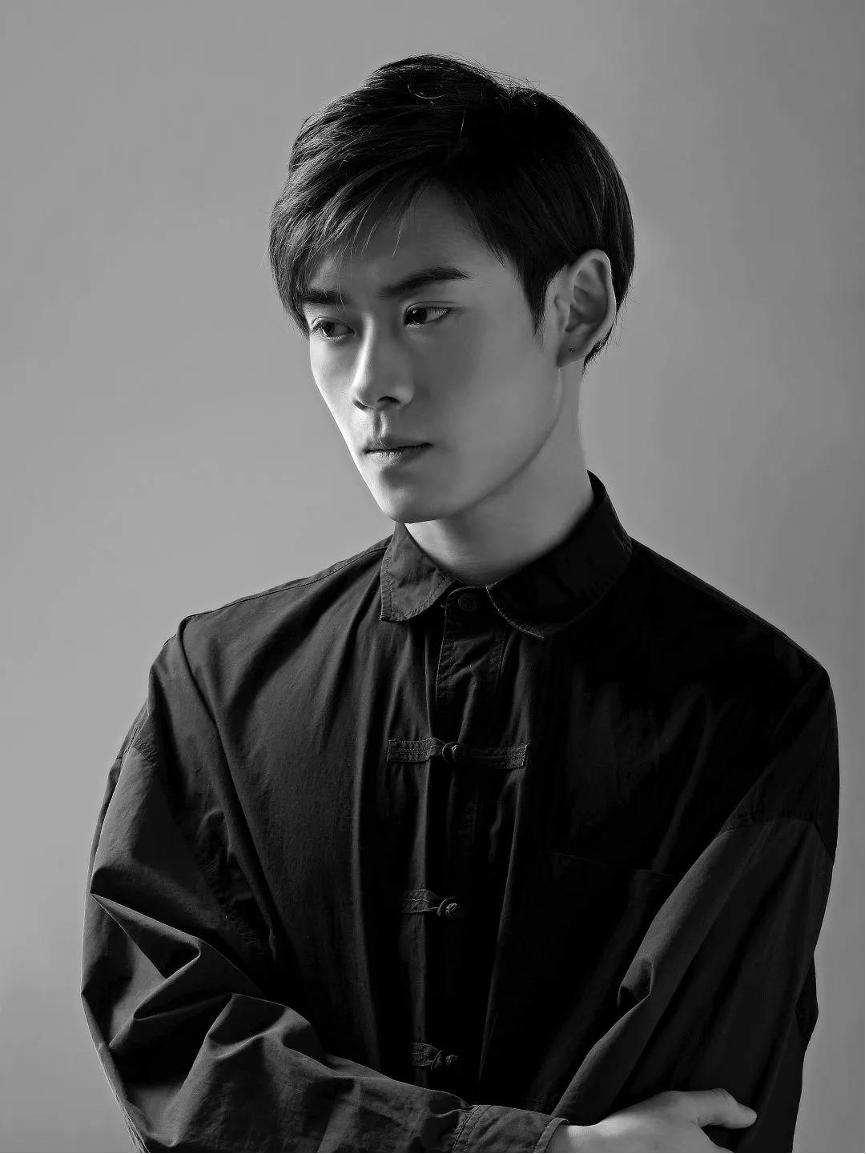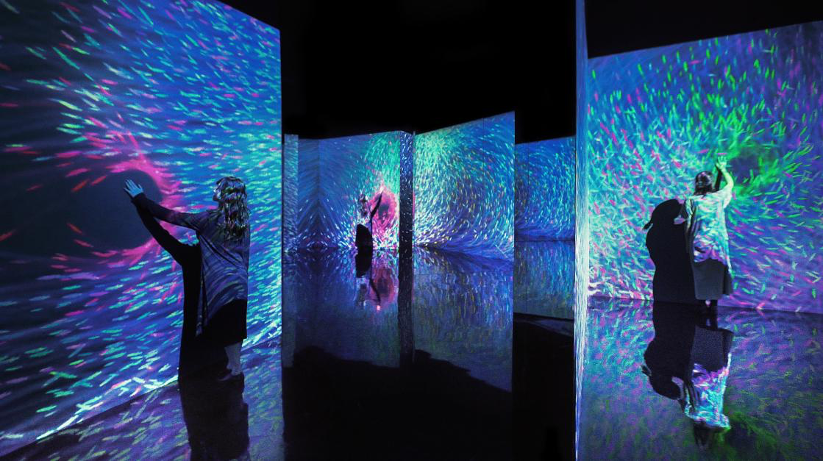 The Way of the Sea, Lost, Immersed and Reborn - Colors of Life
teamLab, 2019, Interactive Digital Installation, Endless, Sound: Hideaki Takahashi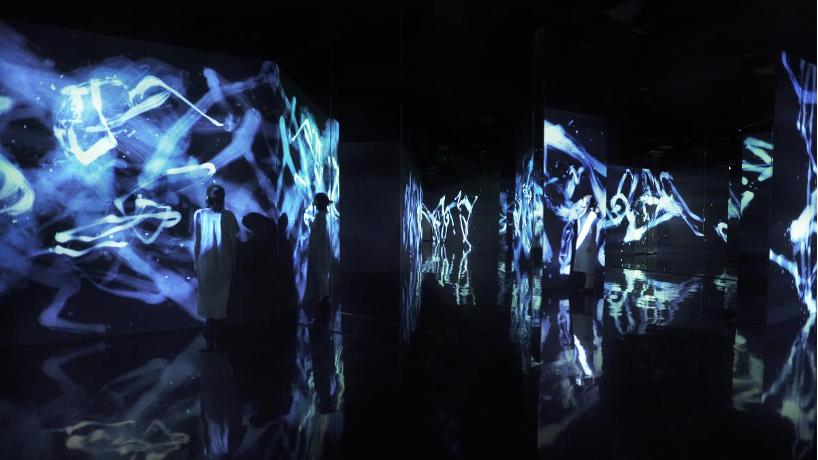 Reversible Rotation - Cold Light
teamLab, 2019, Digital Work, Single channel, 7 channels, Continuous Loop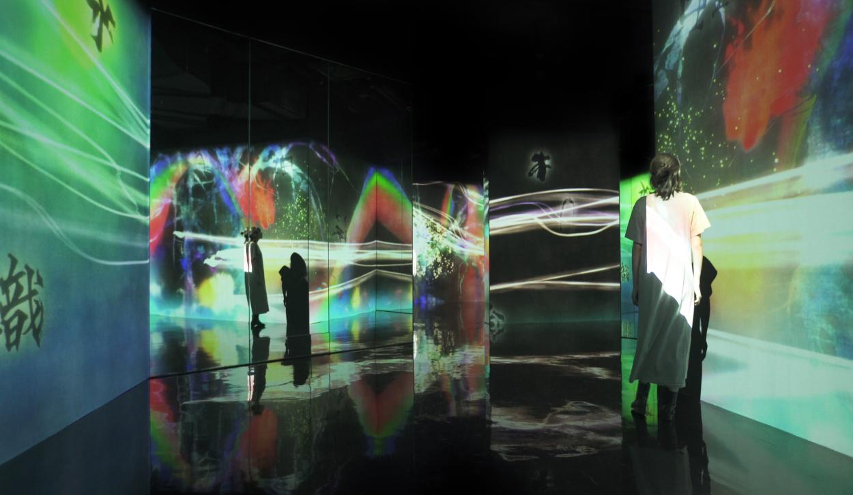 What a Loving, and Beautiful World: Unfolding
Sisyu + teamLab, 2018, Interactive Digital Installation, Endless, Calligraphy: Sisyu, Sound: Hideaki Takahashi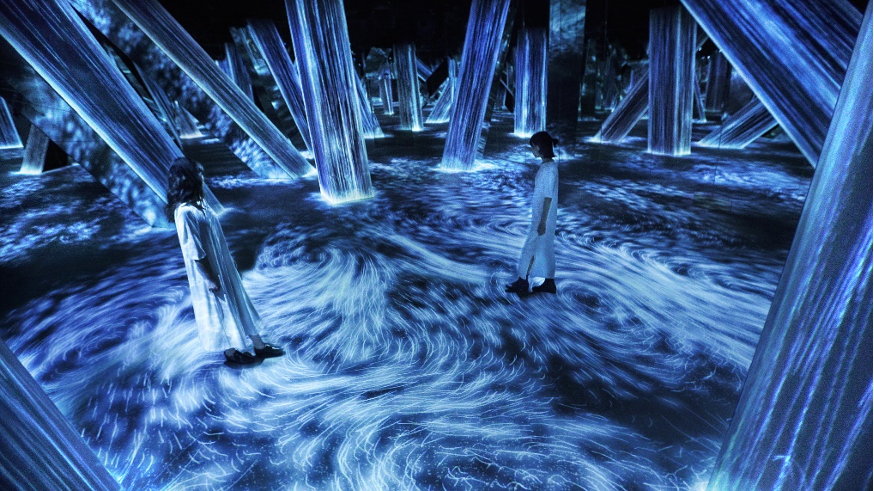 The Columns
teamLab, 2019, Interactive Digital Installation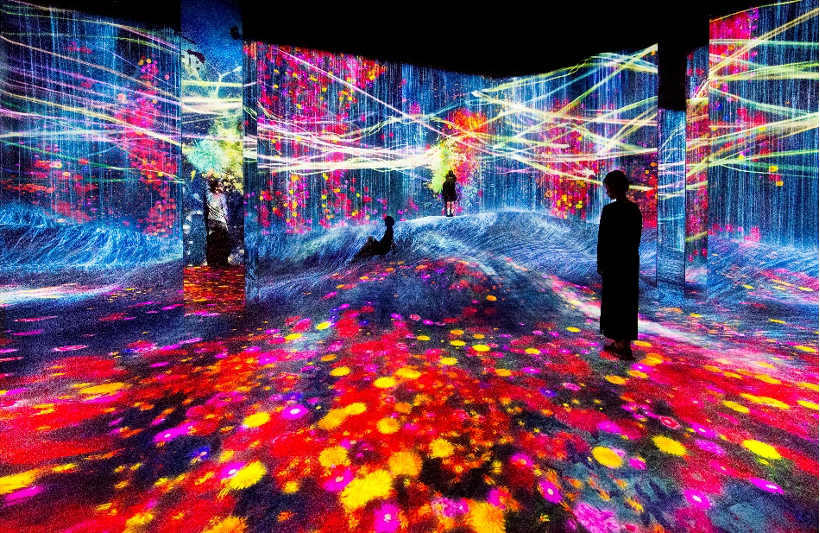 Universe of Water Particles on a Rock Hill where People Gather
teamLab, 2019, Interactive Digital Installation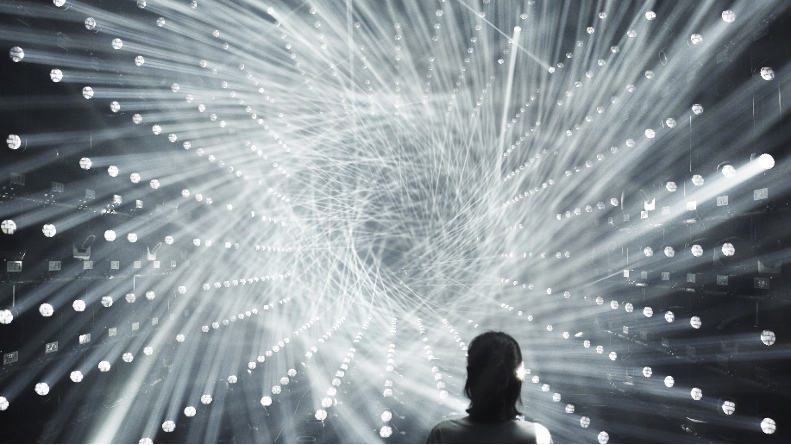 Light Sculpture Space
teamLab, 2019, Sound: Hideaki Takahashi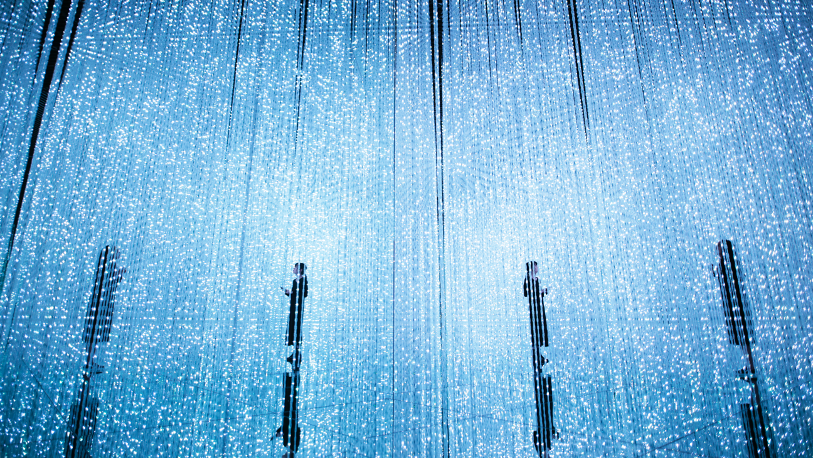 Wander through the Crystal World
teamLab, 2018, Interactive Installation of Light Sculpture, LED, Endless, Sound: Hideaki Takahashi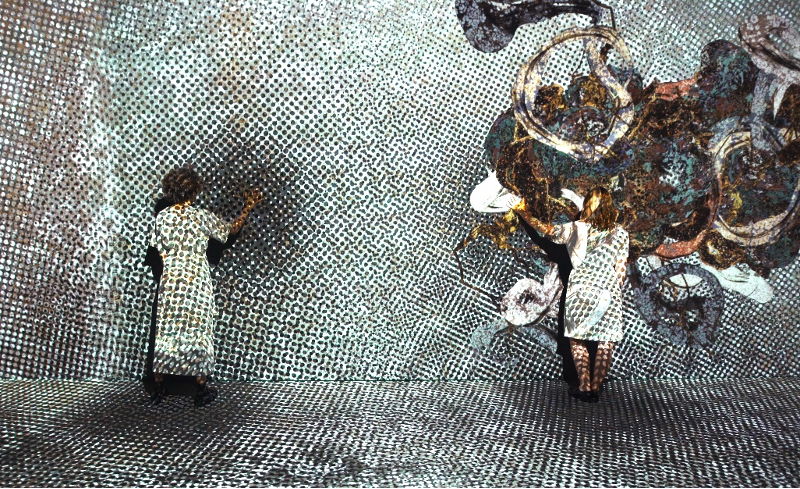 People Create Space and Time, at the Confluence of their Spacetime New Space and Time is Born
teamLab, 2019, Interactive Digital Installation, Sound: Hideaki Takahashi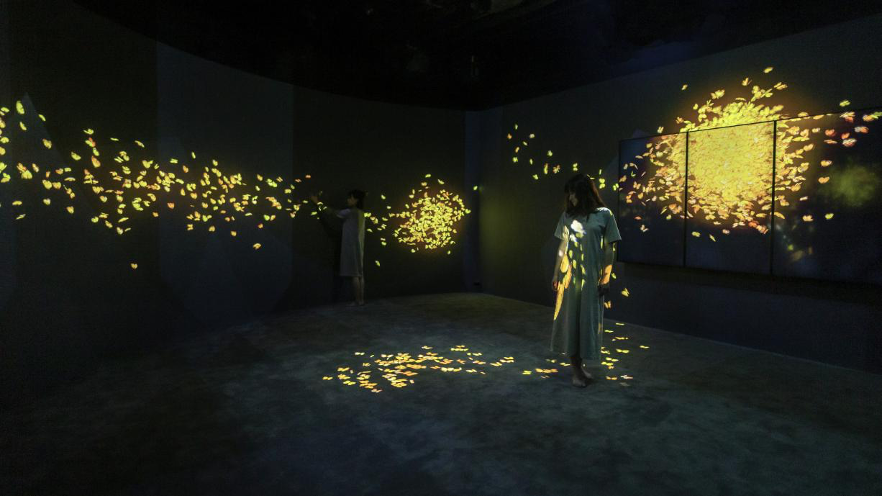 Flutter of Butterflies Beyond Borders, Ephemeral Life Born from People
teamLab, 2018, Interactive Digital Installation, Endless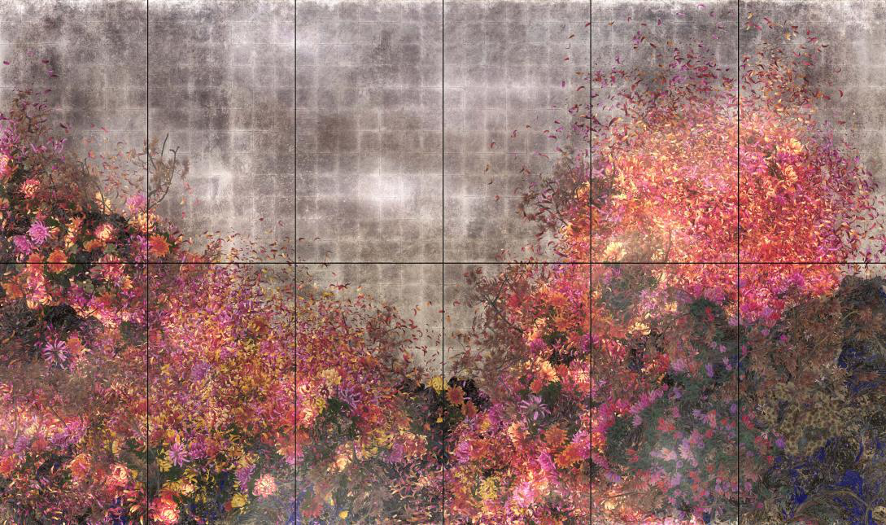 Continuous Life and Death at the Now of Eternity II
teamLab, 2019, Digital Work, 12 channels, Endless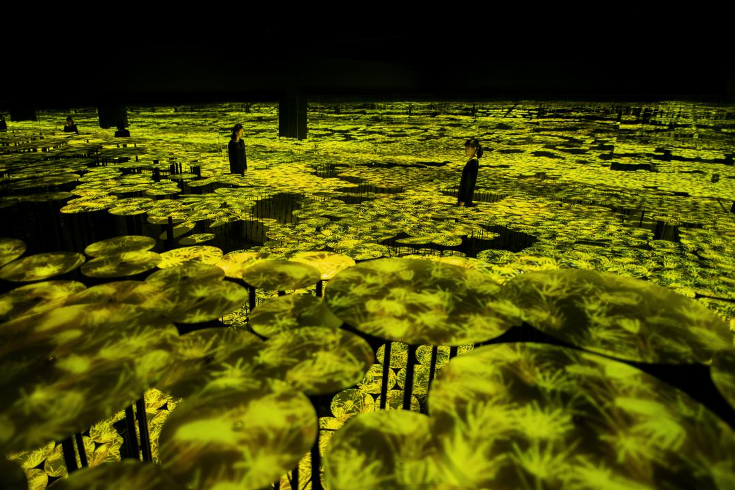 Memory of Topography
teamLab, 2018, Interactive Digital Installation, Sound: Hideaki Takahashi