THE TEA SPELL
China's first Theatre Dance on "Zen" and "Tea"
In 2015, Funded by the National Art Funds of the Year
In 2012, launched its global debut at "2012 Chinese Culture Year" in Germany
In 2015, went on South Korean Stage during the visit to South Korea
on behalf of Chinese Modern Dance
A consecutive-12-day show at China's National Center for the Performing Arts
A highlight show in China Shanghai International Art Festival
at "New world" of Shanghai
In 2017, invited to perform at Israel international Center for Dance and Art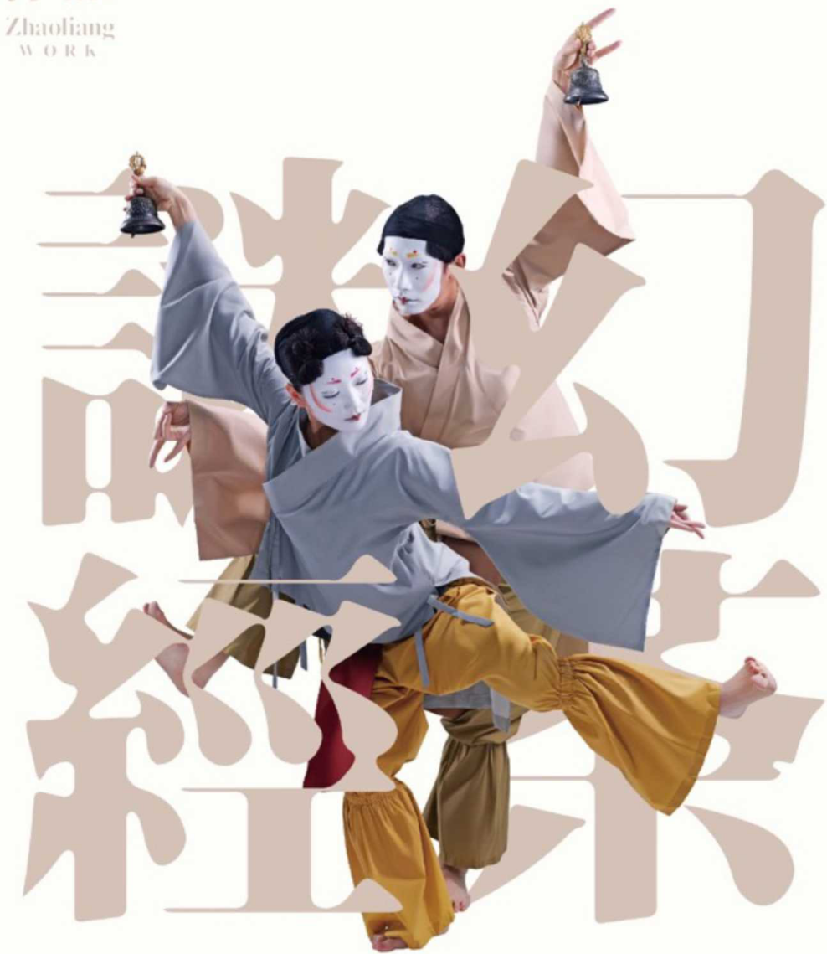 The Tea Spell is a starling dance play of choreographer-Zhao Liang. It's also the second work of his oriental trilogy of body and soul.This work premiered at Beilin, Germany in 2012. As a dance theatre work, it broke the box office records in succession and arouse people's attention. In 2015, The Tea Spell visited Korea on behalf of China, and received widespread admiration from the local audience.
The work is inspired by the exquisite tea set relic, which was unearthed from Famen Temple and used for the emperor in Tang Dynasty. It follows the clue of "Tea" , blurs the boundary of time and space and returns human nature. In the play, the three characters of a woodman, hermit and monk represent different types of people. They encounter a fair lady, constantly change and get lost in endless loop, presenting a spiritual vastness of human beings through a fresh and elegant visual tableau.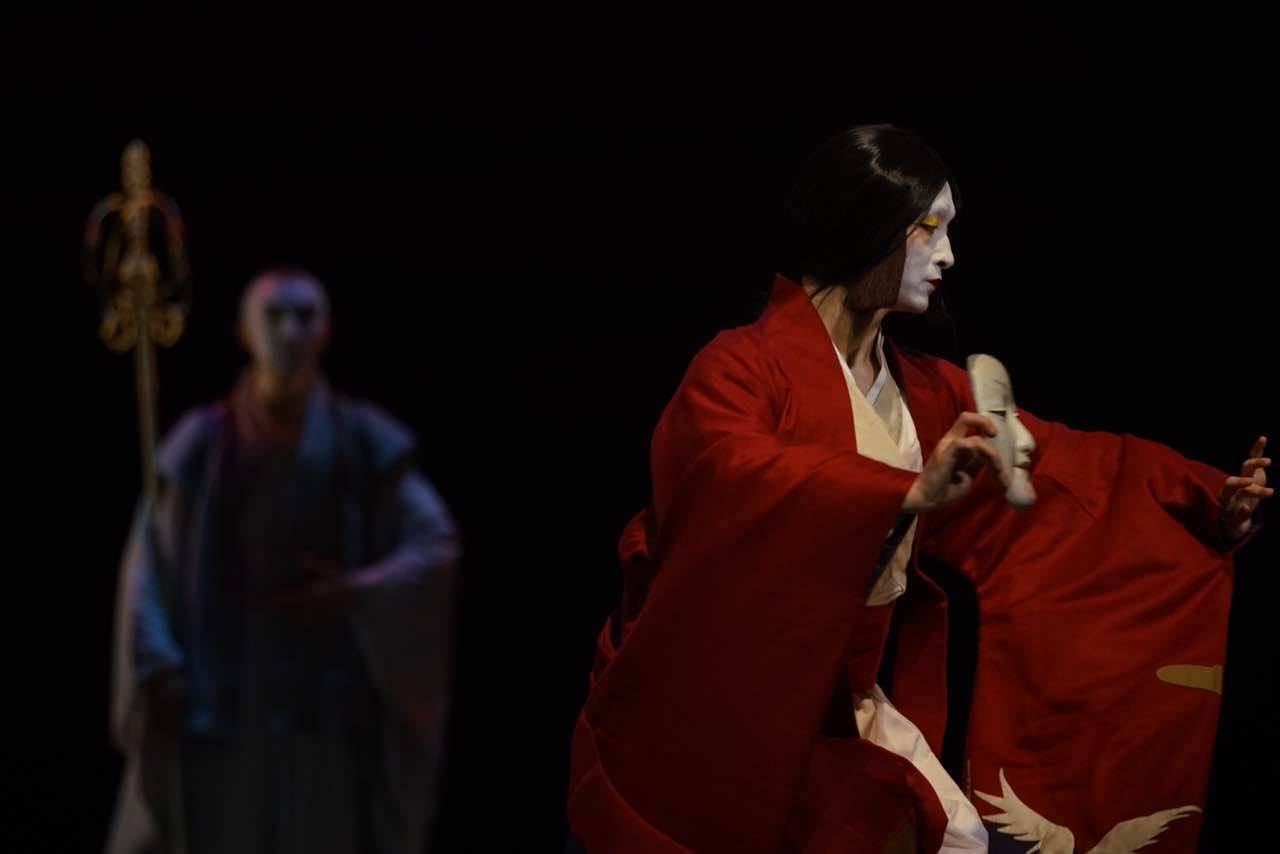 The Tea Spell is created by an international creative team with world-class dance, plot, music and lighting. It integrates bold and exquisite artistic elements, rarely seen in China. The Tea Spell combines one's understanding of tea and Zen, realistic yet illusory. Sitting in the corner of the theatre, the audience feel like returning back to a mysterious dreamland and appreciate the oriental aesthetics.
This work is sponsored by China National Arts Fund in 2015. It's also the first dance theatre work in China while using Tea and Zen as the core. It's also the only work that present the three natural cultural heritage together onto stage.
Plot of The Tea Spell originates from a group of antiques unearthed at Famen Temple:exquisite tea sets used by Emperor Xizong of Tang Dynasty.The show uses tea as a vehicle and illustrates the encounters of a stunningly beautiful woman (played by male dancer) with a farmer, an officer and a monk respectively.
The three male characters imply people with three different kinds of psychological orientations. After meeting with the stunning beauty,they are either being allured, or pretending nothing has happened, or struggling, or getting carried away. The storyline is vivid and manifests profound human nature. Through multisensory experience, the audiences glimpse into the subtle wisdom of the universe in a detached way. In terms of visual effect, the performance presents its cutting-edge aesthetics in terms of costumes, props, choreography and artistic makeup.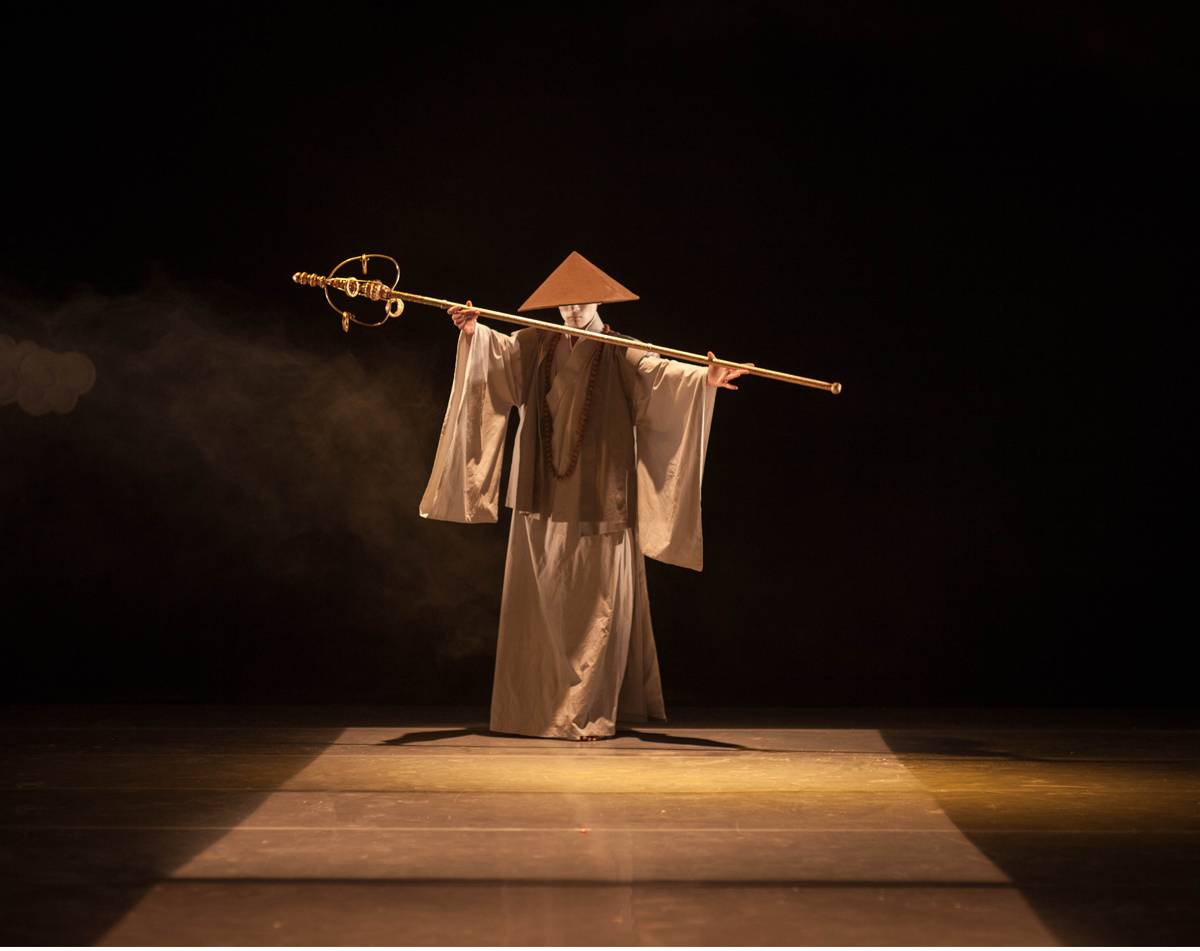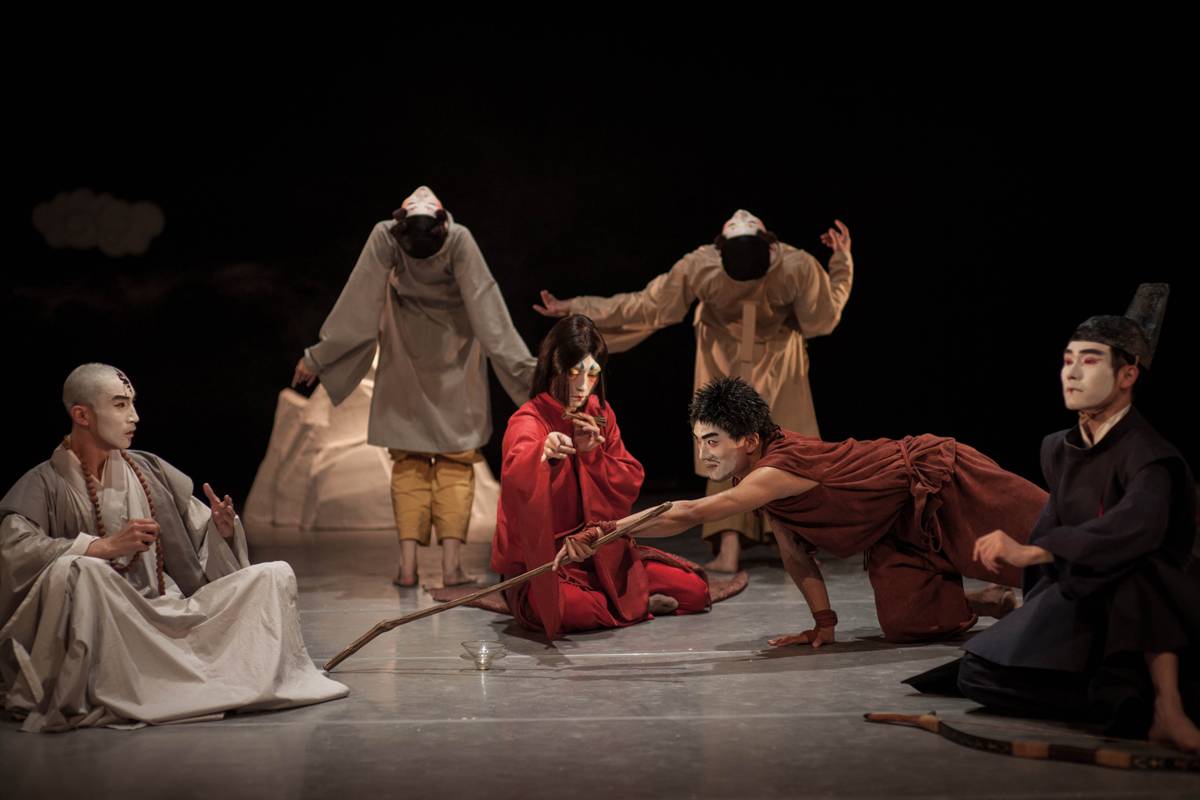 Crew
Artist Counselor: Feng Shuang Bai、Xu Wei
Director: Zhao Liang
Sets Design: Gong Xun
Costume Design: Xu Rui(United Kingdom)
Figure Image Design: Wang Jia
Music Arrangement: Li Jun Tong 刘思超Liu Si Chao
Female singer: Yang Ji Ma
Executive Sounding: Mao Liang
Lighting Design (Theatre version): Chen Jian Ming(Malaysia)
Lighting Design (Ancient buildings version): Liu Heng Zhi
Hair Decorations Design: Sui Yi Da
Rehearsal Director: Cao Pei Zhong
Stage Manager: Tang Jin Long
mask making: Ding Jie
poster design: Anna、BaDa Duke
poster photographer: Zhang Dan