- Show Mobile or Printed Confirmation Email to Collect Physical Tickets at the Venue
---
THIS IS NOT JUST TAP. EXPERIENCE HIGH VOLTAGE, RUGGED, RAW TALENT IN THE TAP DANCE PHENOMENON WHICH HAS TAKEN THE WORLD BY STORM.

Dein Perry's TAP DOGS returns to the stage with its trademark blend of live music and tap dance as you've never seen before.
The New York Observer called it "Positively electrifying".
WHAT THE WORLD PRESS HAD TO SAY:
"Tap Dogs - the wildly successful tap musical; part theatre, part rock concert and part construction site"
- Barry Davis (BBC dance, Commentator, Sydney Olympic Games)
"A phenomenon … They make Popstars look like shrinking violets"
- London Metro
"… a truly refreshing show … these tap dogs really are top dogs"
- What's On in London
"Non-stop display of conversational clatter and competitive tap tattoos… astonishing stamina and industrial-strength testosterone"
- The Stage
"Guaranteed good-time entertainment"
- The Times
"The hard lads of the international dance circuit"
- The Guardian
"High-energy...raw-edged tap"
- Los Angeles Daily News
"A high voltage tap sensation … a hell of a good time"
- Time Out, New York
"The hottest show on legs"
– London Time Out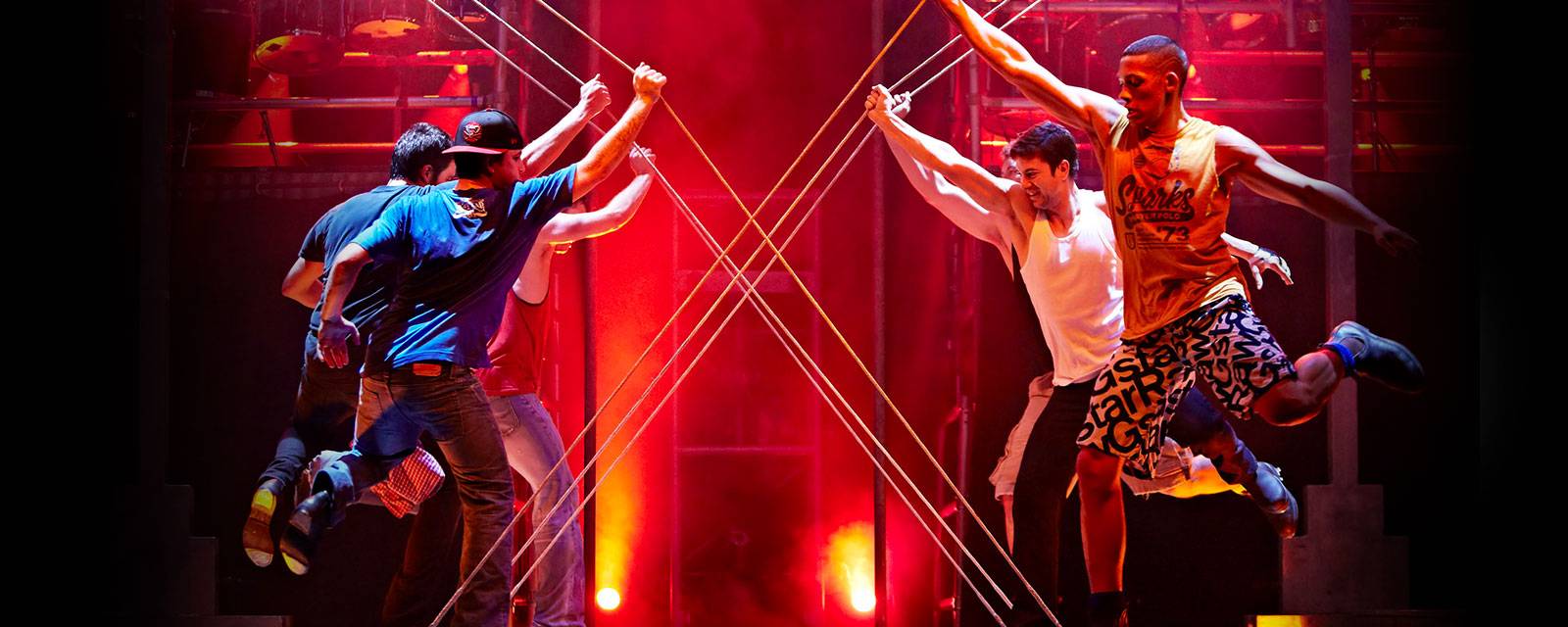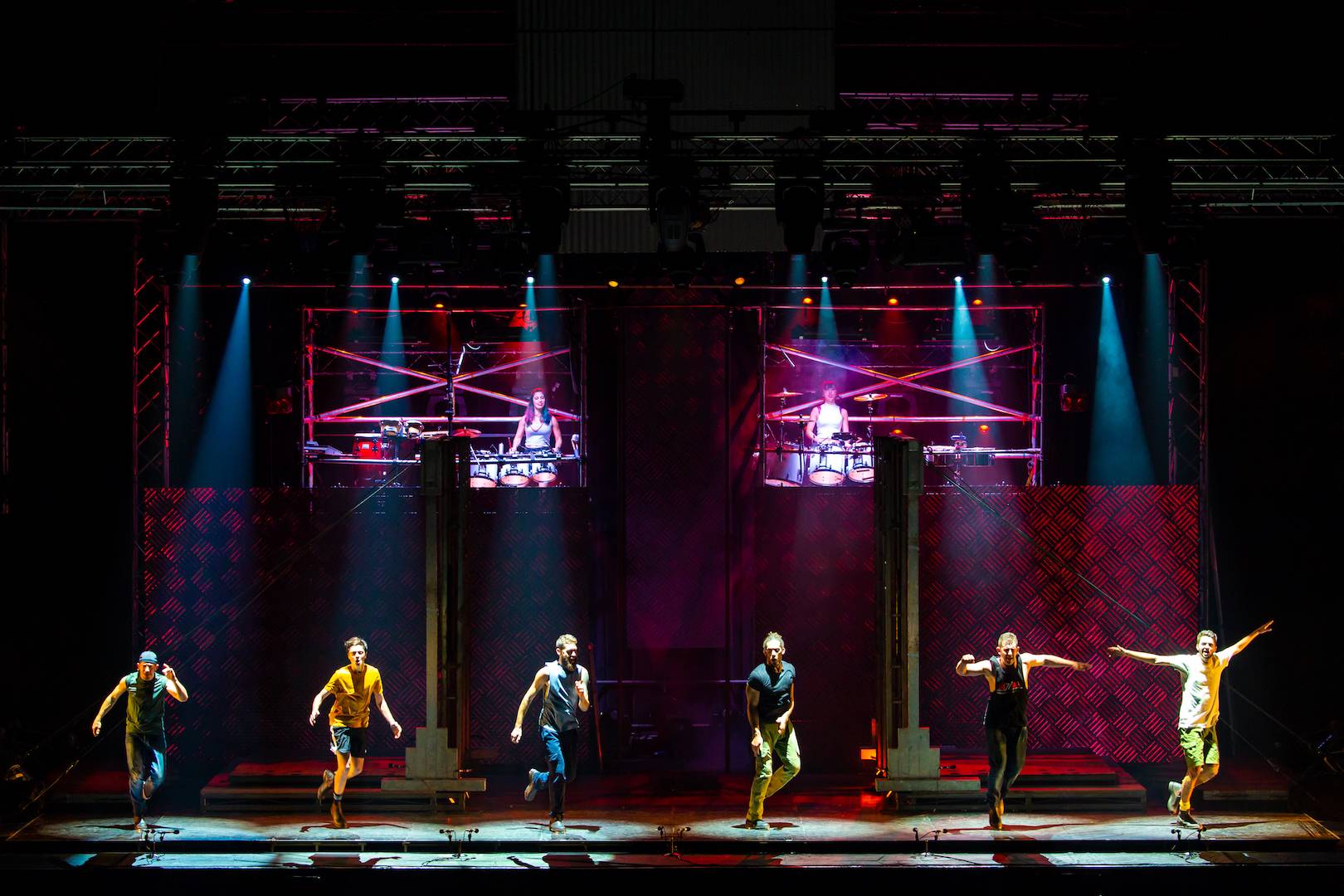 For 23 years, the internationally acclaimed hottest show on legs, Dein Perry's TAP DOGS have taken the world by storm with their sexy, fast and fabulous tap show that combines the strength and power of hot and hunky workmen with the precision and talent of tap dancing.
The show started with six guys from a steel town north of Sydney, Australia. Olivier Award-winning choreographer Dein Perry headed the team with designer/director Nigel Triffitt, and composer Andrew Wilkie and created TAP DOGS; an 80-minute reinvention of tap.
Australian DEIN PERRY, creator and choreographer of TAP DOGS, has come a long way from the garage behind his dance teacher's house in Newcastle, a steel town north of Sydney where, as young boys, he and the "Dogs" learned how to tap. At the age of 17, with no opportunities in sight for a dancing career, he earned his union papers as an industrial machinist before moving to Sydney where he tried to break into show business. Small chorus parts in Broadway-style musicals led to Dein's big break when he was cast in the long-running Sydney production of 42ND STREET. When it closed, Dein decided to create a contemporary show around the themes of his industrial experience with his Newcastle tap dancing mates.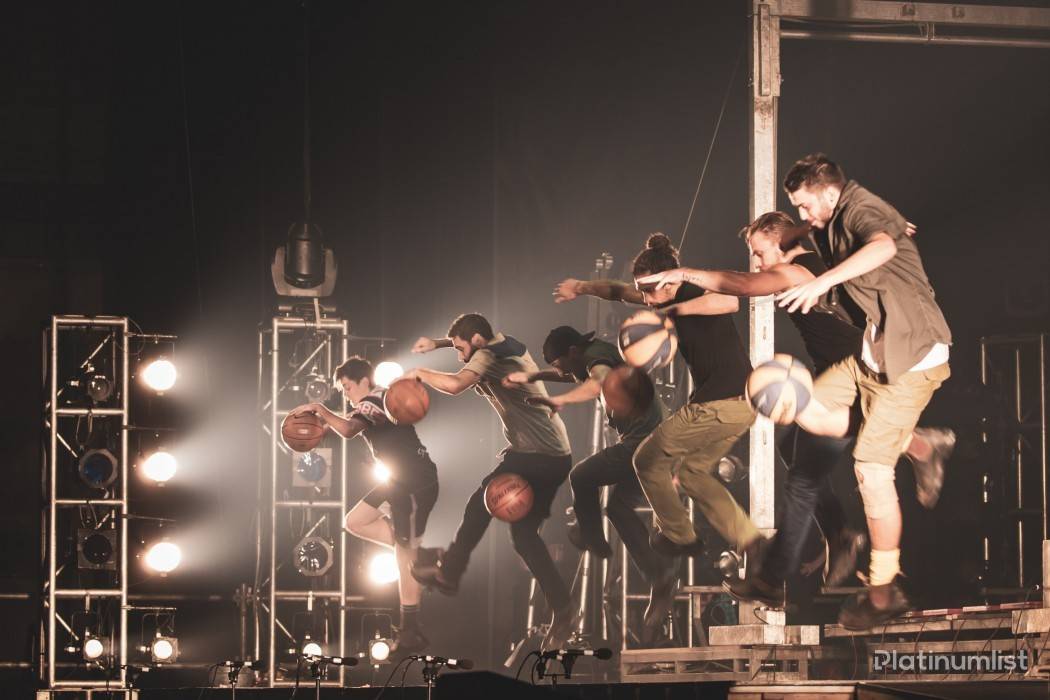 TAP DOGS was the instant hit of the Sydney Theatre Festival where it had its world premiere in January 1995 - it caused an equal sensation at the Edinburgh Festival later that year. TAP DOGS went on the play to packed houses at Sadler's Wells in London; return tours of Australia; a West End engagement, for which Dein won a second consecutive Olivier Award in 1996 for his choreography; an off-Broadway, New York season in 1997 and three previous SOLD OUT visits to South Africa where they dazzled 137,000 people.
So far the company has won 11 International Awards including a Pegasus Award at the Spoleto Festival in Italy and an Obie in New York. The Australian dance sensation returned home in 2000 to take part in the opening ceremony of the Sydney Olympic Games. 1000 TAP DOGS from companies around the world performed to an audience of 3.4 billion viewers as the event was televised across the world.
The TAP DOGS story has gone on to be immortalized in the movie BOOTMEN, directed by Dein Perry and inspired by his TAP DOGS experiences. And nearly fifteen years later, the stage show continues to wow audiences all over the world – this high voltage tap sensation, 80-minute show of raw pulsating energy has performed in over 300 cities worldwide.
The stage show continues to wow audiences all over the world with 2010 seeing TAP DOGS perform at the Novello Theater in the West End and touring the USA with a season at the Capital Theater in Sydney Australia in January 2011. 2012 - 2013 saw Tap Dogs again tour the US, Italy, Korea, Australia, a 16week engagement at Jupiters Casino on the Gold Coast and a sell-out tour of South Africa.
2018/19 sees Tap Dogs embark on another world tour.