- Receive E-ticket via Email
- Show Your E-ticket @ Venue
- No Cancellation
---
TANK Art Festival, which will be held during September 12 -15, includes art exhibitions, book fair, markets, food & beverage, music, urban culture, and performances. We gather the top experts from various fields to create a dynamic cultural experience you have never experienced before in the best season of Shanghai.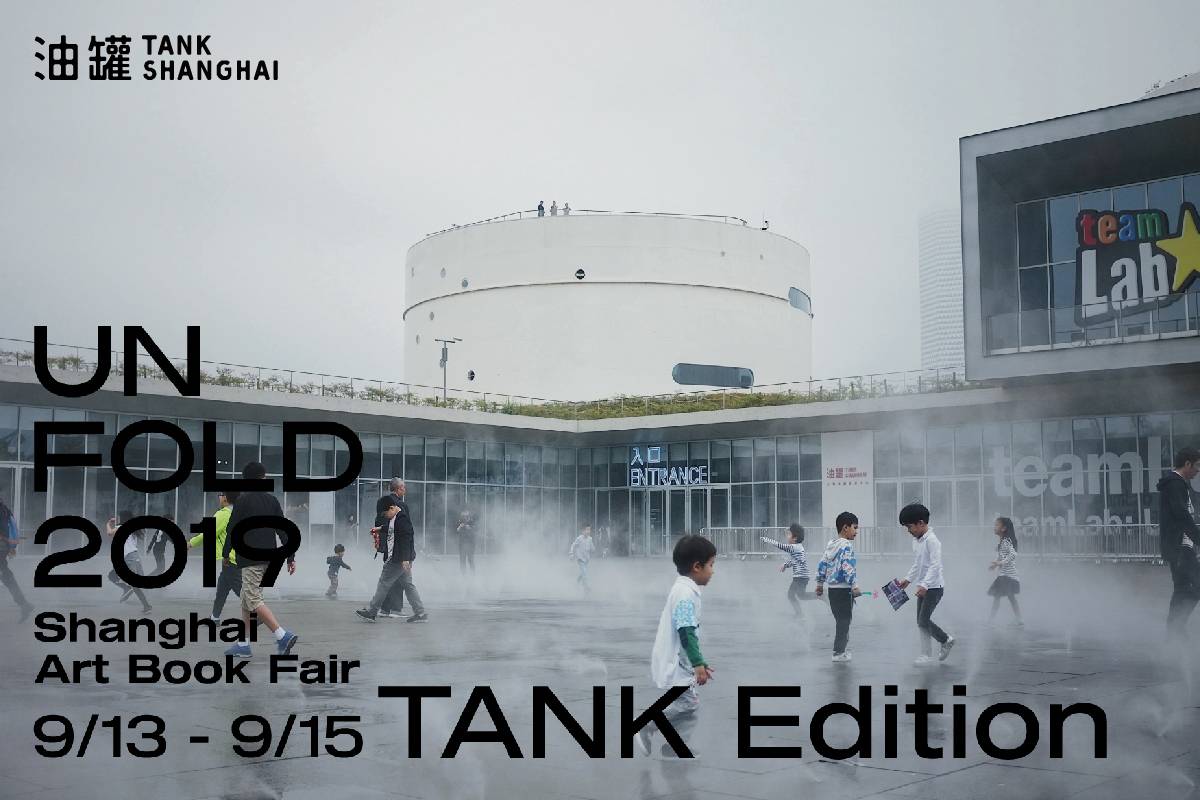 UNFOLD TANK Edition
Experience the most popular art reading trend
Art book fairs have been one of the trendiest art and culture representations in all the cities around the world, promoting the publication of art. Art book fair is also a perfect occasion for exchanging and discussing ideas. UNFOLD Shanghai art book fair has started in the beginning of 2018, named after the city Shanghai,the purpose is to renew the reading trend of the city.
UNFOLD TANK Edition will start an expansive plan and hold experimental book fairs to explore the concept of exhibitions. Among the 50 organizations that join, there are art publishers, artists, art bookstores, galleries, studios, and independent publishers.
During the three days of the fair, there will also be lectures and other activities with different themes. Warming up the city with creations and diversify the dimension of reading and thinking in Shanghai.
(The book fair will be hold during 13-15 September)
(the book fair will be held in three days from September 13 to September 15.)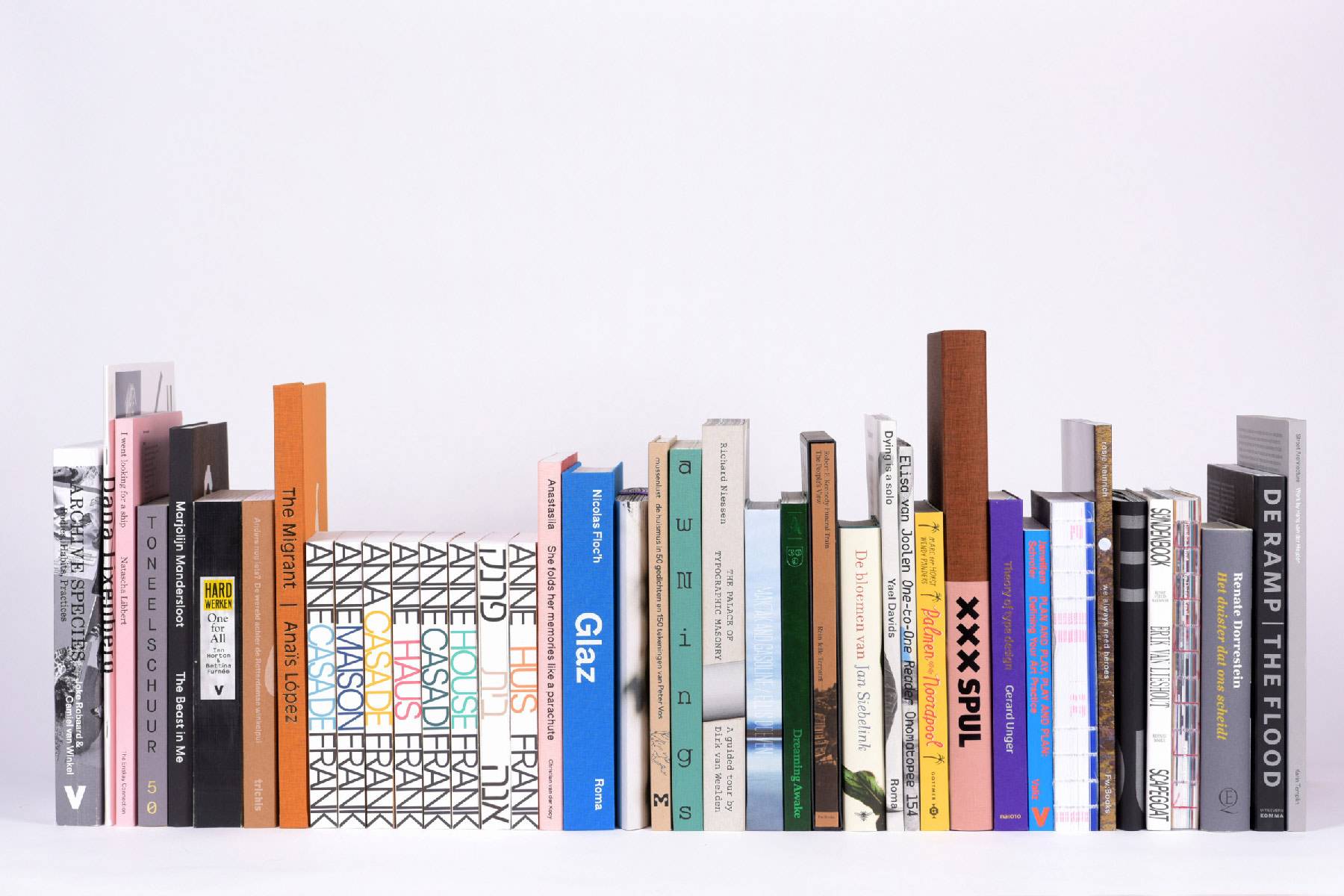 Fair
Affordable Art Experience
When famous artists step down the serious art stage, when galleries are not a place for debating art, at 2019 Tank Art Festival, we present you an approachable art experience. Our art fair includes galleries and organizations such as, David Zwirner、Hauser &Wirth, Perrotin, ShangART, Hive Center, HDM, Madein、AIKE, CC Foundation…, and individual art projects by artists, Chen Ren程然、Hu Weiyi胡为一、Lin Ke林科、Bird Head鸟头 and more.
There will also be fashion brands and influencers. At our fun and interesting fair, you can see top art, urban culture, and most importantly, we're creating a brand new life style.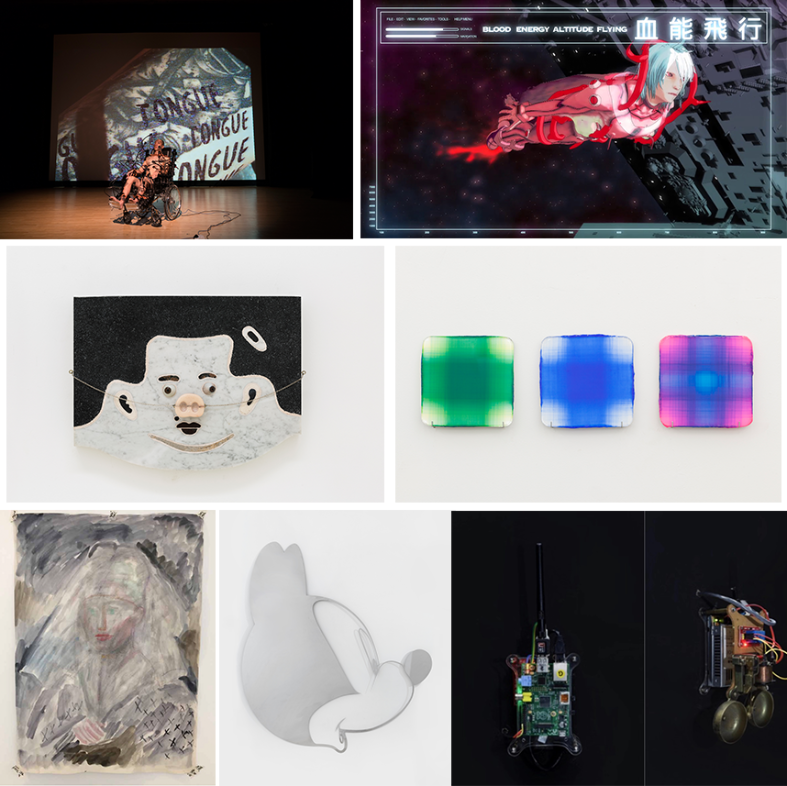 Group Exhibition: The Force Temple
An Exhibition, A Performance, and also an Amusement Park
In the group exhibition "the force temple" at TANK 5, a total of 11 Chinese artists, including Chen Zhou, Fang Yang, Hu Xiangqian, Li Liao, Li Ming, Mountain River Jump(Hung Shang,Huang He), Tang Dixin, Tian Mu, Yang Jian, Zhou Yilun, and Zhong Yunshu, interpreting the concept of "the force."
Curators, Tang Dixin and Yang Yuying, hope to let the works face each other directly, confronting each other. For this reason, there will not be refined construction and design. The intertwine chaos will create a form of power.
On the day of the opening, musician Tang Ting and Wen Jun will perform for only one night. The special architectural form of tank will create multiple visual effects for the exhibition and performance —— when entering the "force temple", it is like entering an amusement park that has performances and entertainments, and also like entering a mad carnival.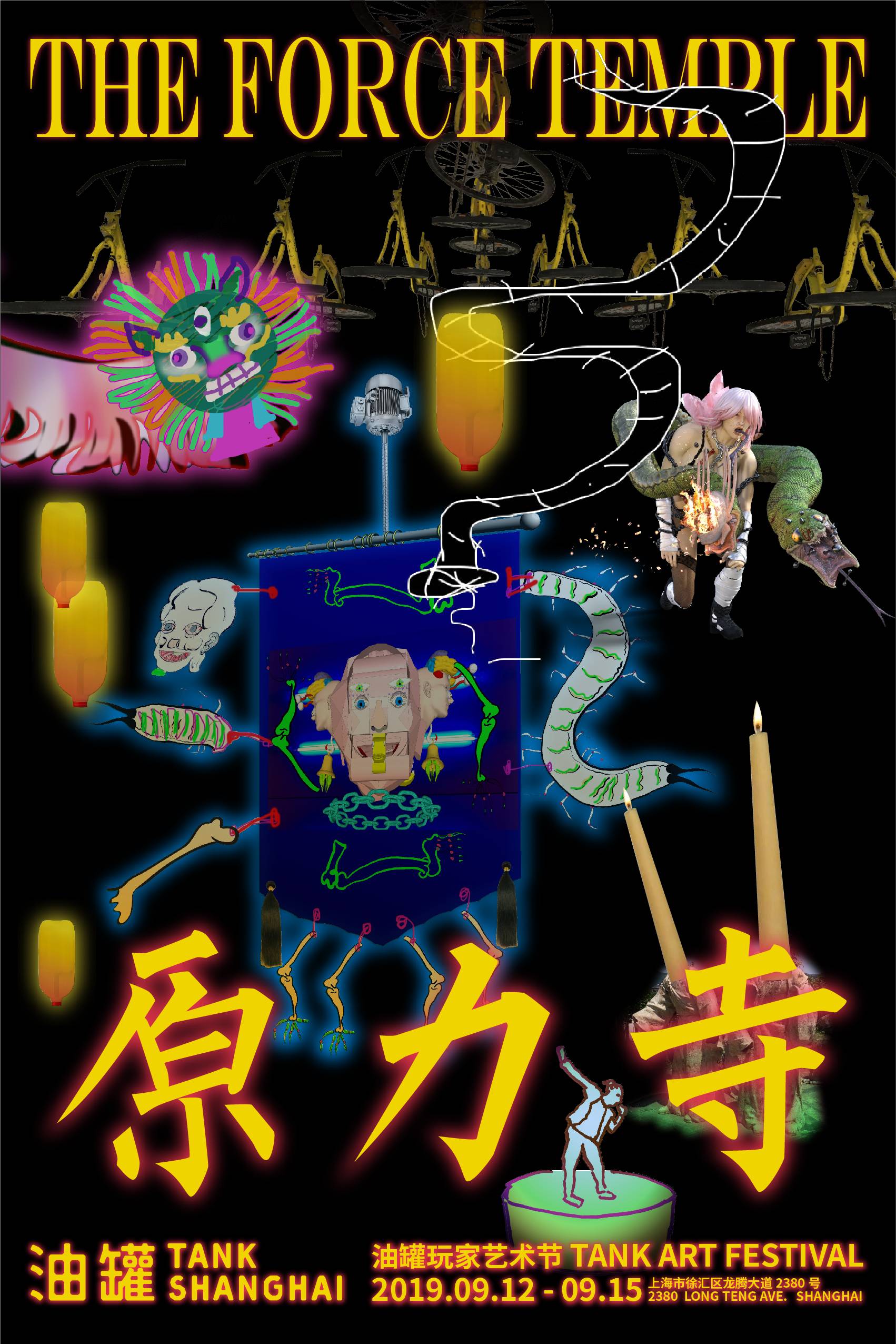 Graffiti Exhibition
Chinese Street Art
Forget the traditional rules and prejudices of a museum, as one of the highlights of "2019 Tank Art Festival", the graffiti section will feature two top Chinese street art artists, Chen YingJie (HuaTuNan) and Ethan Liu, and create a street style vibe in our tank. Among the graffitis, there will be DJs, tattoo artists, dreadlock hairstylists, and antique clothing.
We will break the boundaries and present you the young and vibrant Chinese street art culture in TANK 4.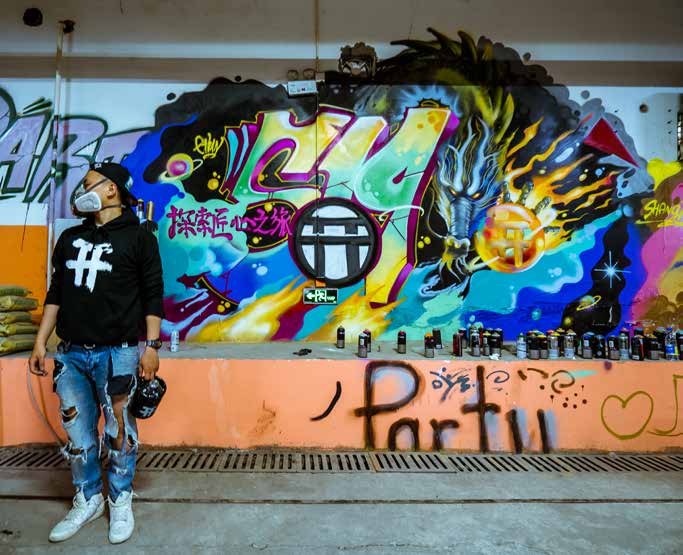 Outsider Art Exhibition
Everyone can be an artist
The concept of Outsider Art is especially important in today's world when almost everyone can have a chance to gain his or her 15 minutes of fame. As the first and only outsider art (self-taught, untrained, not professional) project in China, almost art project (AAP) is dedicated to discover outsider artists from different fields.
With a pure heart and limited knowledge of the world, they silently build their own world.
At 2019 TANK Art Festival, their works will be presented as an exhibition. Among the back and forth spontaneous creative impulse of every era, these artists brighten up the original intention of art and make it more authentic.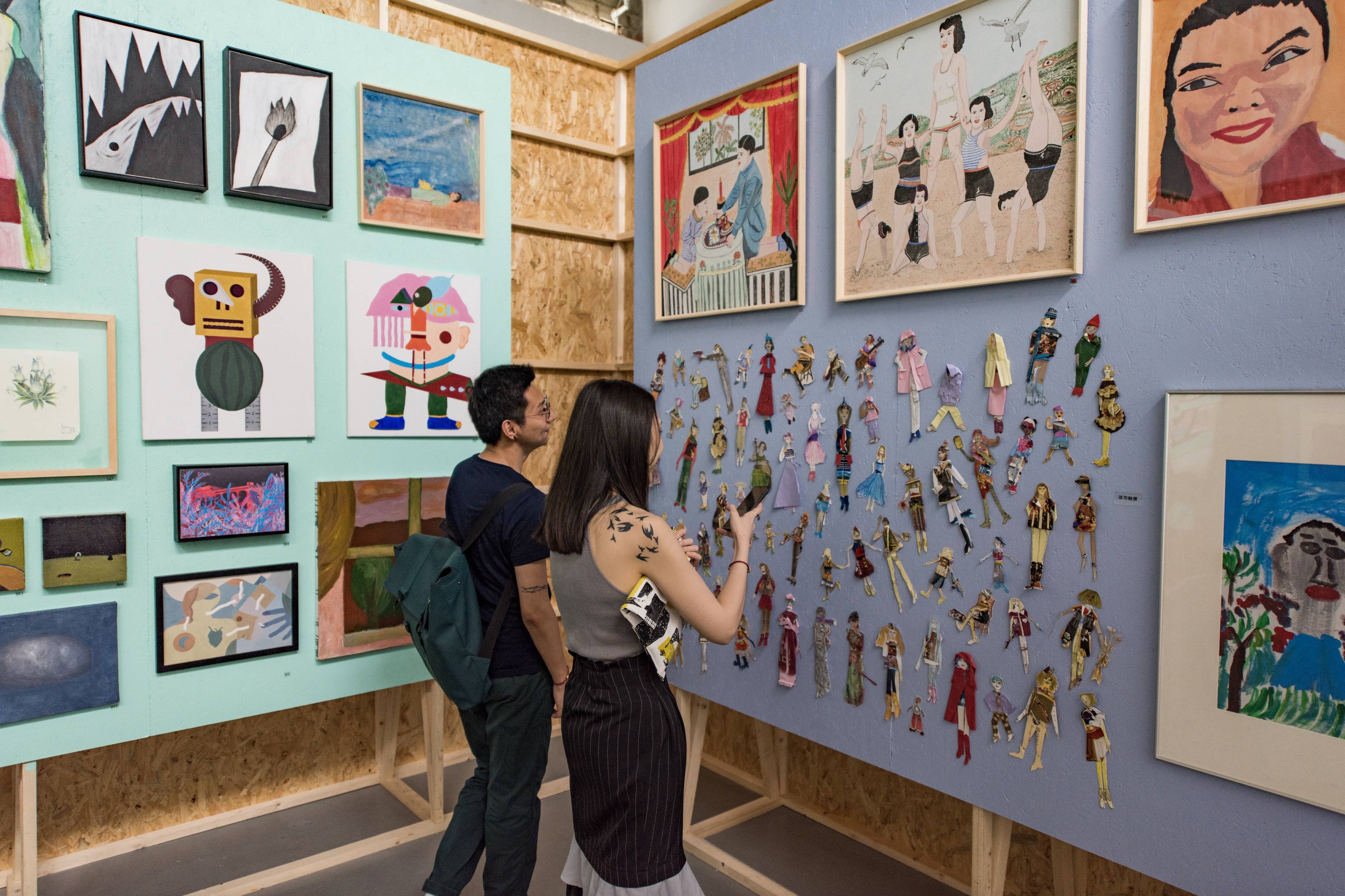 Adrián Villar Rojas's Solo Exhibition
An exhibition that you cannot miss
Adrián Villar Rojas's solo exhibition integrates monumental installations with the space of our tank. It combines elements of different eras. It is known as the exhibition that you cannot miss this summer.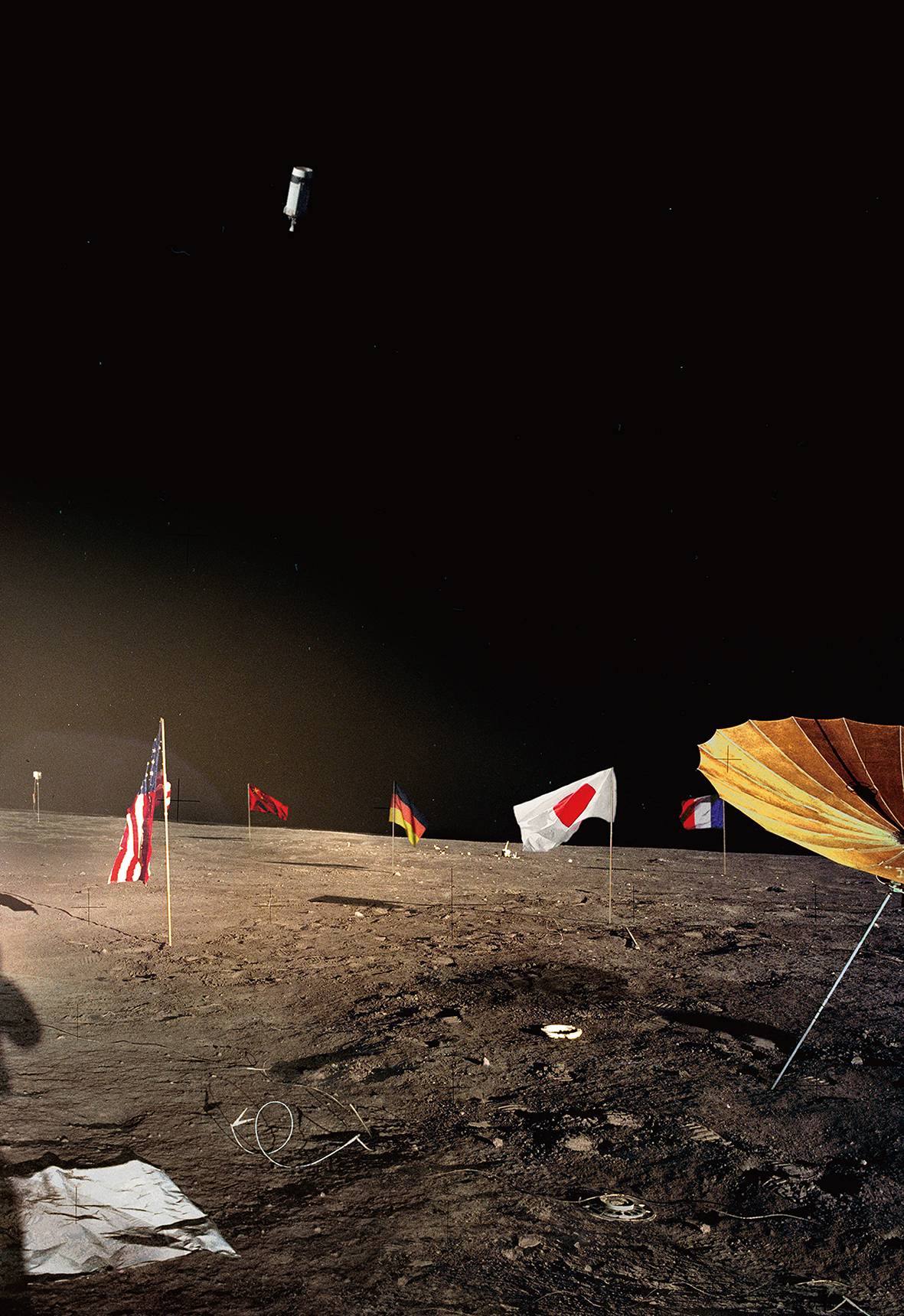 TOILETPAPER Magazine Pop-up Store
A Strong Visual Feast
Combining design, art, and fashion in an everyday life style, TOILETPAPER, a magazine co-founded by Maurizio Cattelan, an Italian contemporary artist, and Pierpaolo Ferrari, a renowned photographer, has swept away the vision of the Cult during the past ten years. During 2019 TANK Art Festival, TOILETPAPER will present a visual extravaganza in their quirky, surrealistic, and humorous style.

Various Instagram famous design items will be sold at the pop-up store, including the single bite out of the soap, a mirror covered with lipstick marks... It is not just the quirky taste that attracts attention, but also the eclectic lifestyle of the modern generation.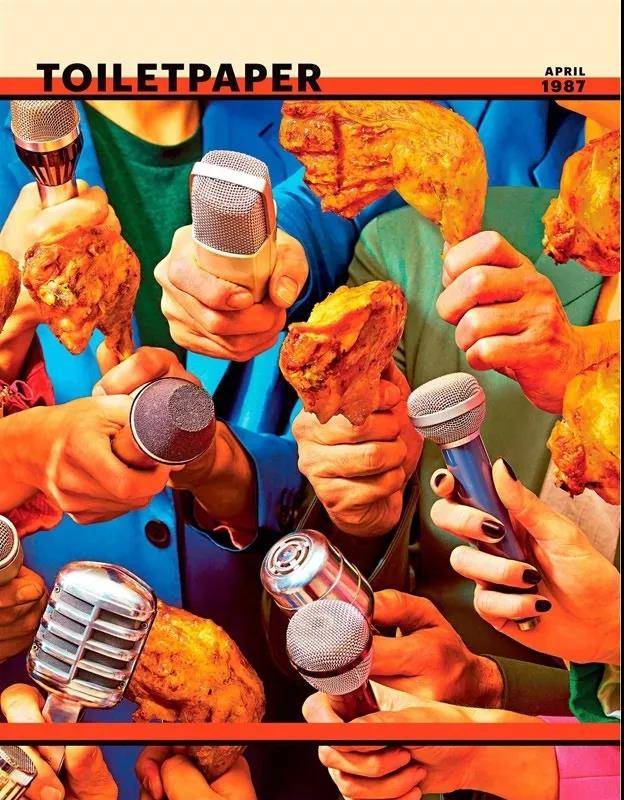 Food & Beverage
Food Stalls in the Museum
As a lifestyle expert, respect for food reflects a passion in life. "2019 TANK Art Festival" will also launch a unique tour of "food stalls in the museum," which will bring a new and interesting experience to the festival.
Let's feel the energy and diversity of Shanghai!