👉 Please book your slot at the wechat account 【光廷Temple of Light深圳】, Admission would be based on a valid QRcode
👉 Receive e-tickets by email within 24 hours
👉 No cancellation
👉 Children below 1m can enter for free, a child must be accompanied by an adult; 1 adult can only bring 1 child to enter the venue for free
---
Temple of Light proudly presents the global debut of an immersive digital art exhibition by the award-winning creative powerhouse Danny Rose. The exhibition features the dual program of Renaissance Art Visions and Matter of Painting. We invite you on a sensorial dive into stunning colours and textures and a contemplative journey through the masterpieces of the Renaissance.
Renaissance Art Visions
An unprecedented immersive journey and intellectual exploration of the artistic, humanistic and scientific achievements of The Renaissance from the 15th to 17th centuries.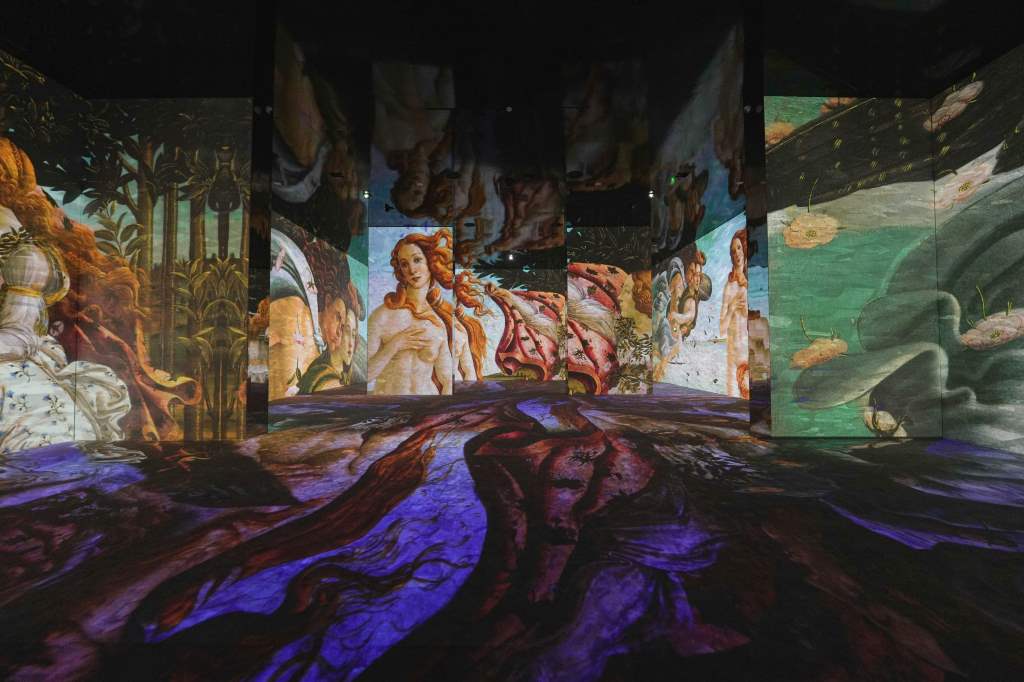 The world's first immersive exhibition on the Renaissance as a modernity-defining cultural movement beyond its artistic breakthroughs.
Featuring 39 Renaissance masters such as Da Vinci, Michelangelo, Raphael, Botticelli, Lippi and Ghirlandaio; 81 digitized iconic pieces in art, science, humanities, architecture, etc. spanning over 3 centuries and organized into 5 distinct themes.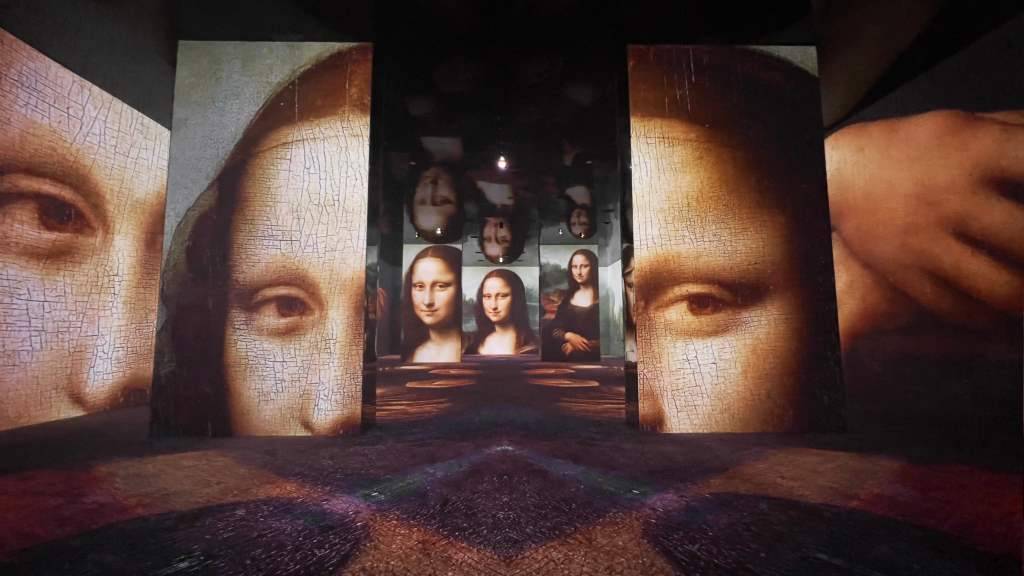 Image sourced from originals in the prized collections of world-renowned museums, libraries and private trusts, such as The Louvre in Paris, The Metropolitan Museum in New York, The National Gallery of Art in Washington DC, The Royal Trust in London, Uffizi Gallery and Accademia Gallery in Florence, the Winter Palace in St. Petersburg, and The British Museum.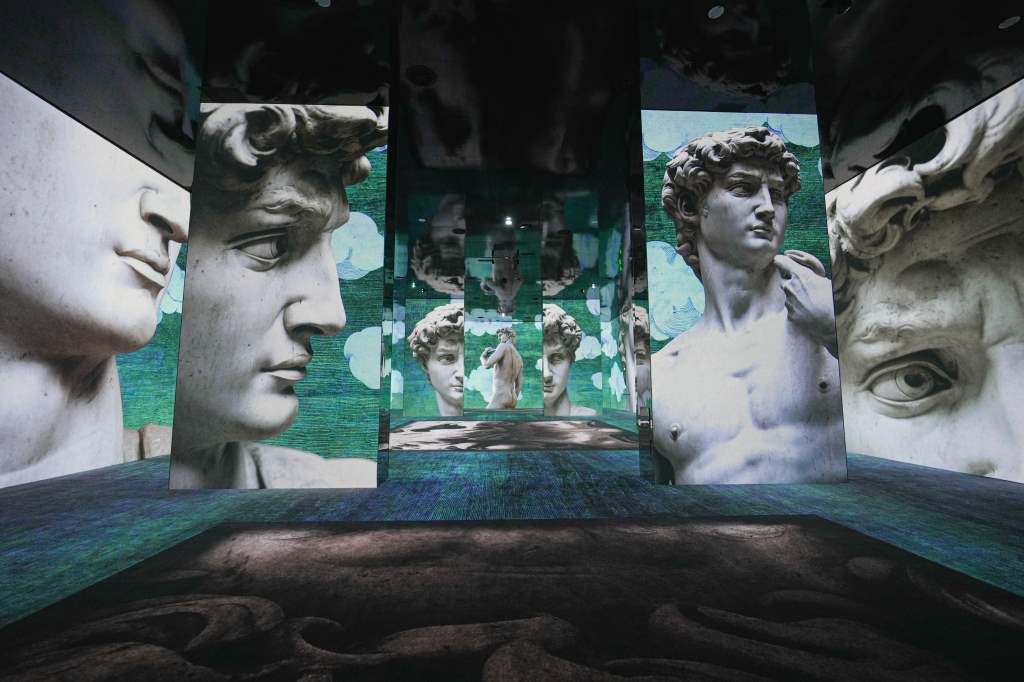 Matter of Painting
Taking inspiration from Action Paintings in 1950s New York City, Matter of Painting transforms the walls of the immersive theater INSIDE into an all-engrossing canvas where an "invisible digital artist" explores a myriad of colours and textures of painting materials. The work unfolds like a live painting performance that envelopes the audience in stunning visuals and a meditative atmosphere.
Flow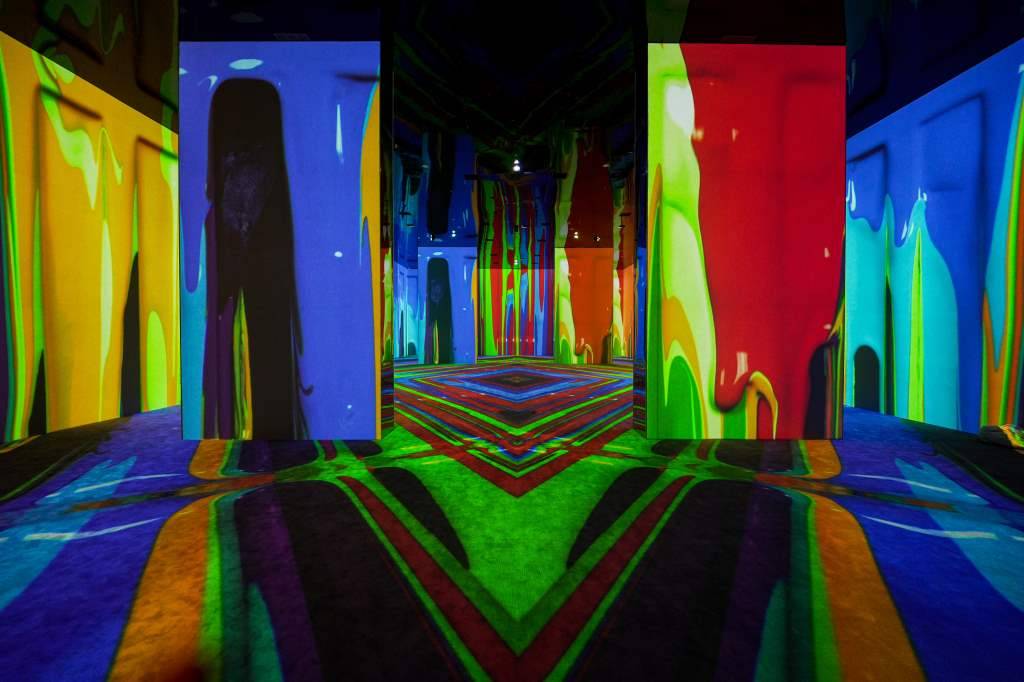 Thick swaths of paint drip and flow from above, gradually covering the entire space.
Tear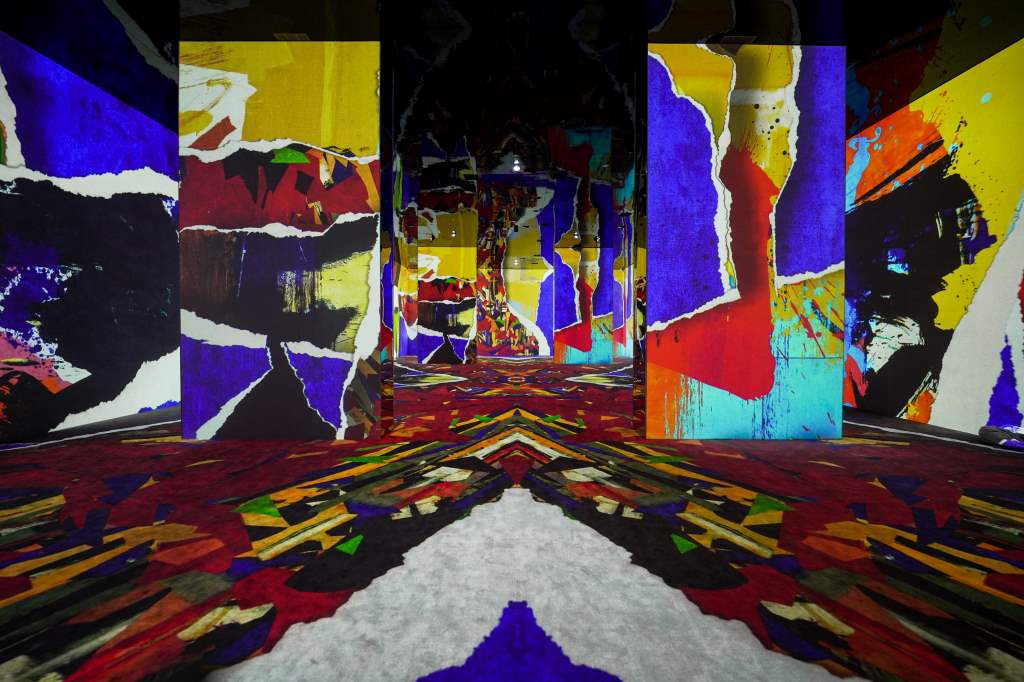 The canvas is torn open to reveal endless more layers underneath.
With pulsating music, the primal power of painting is unleashed into the space.
Seep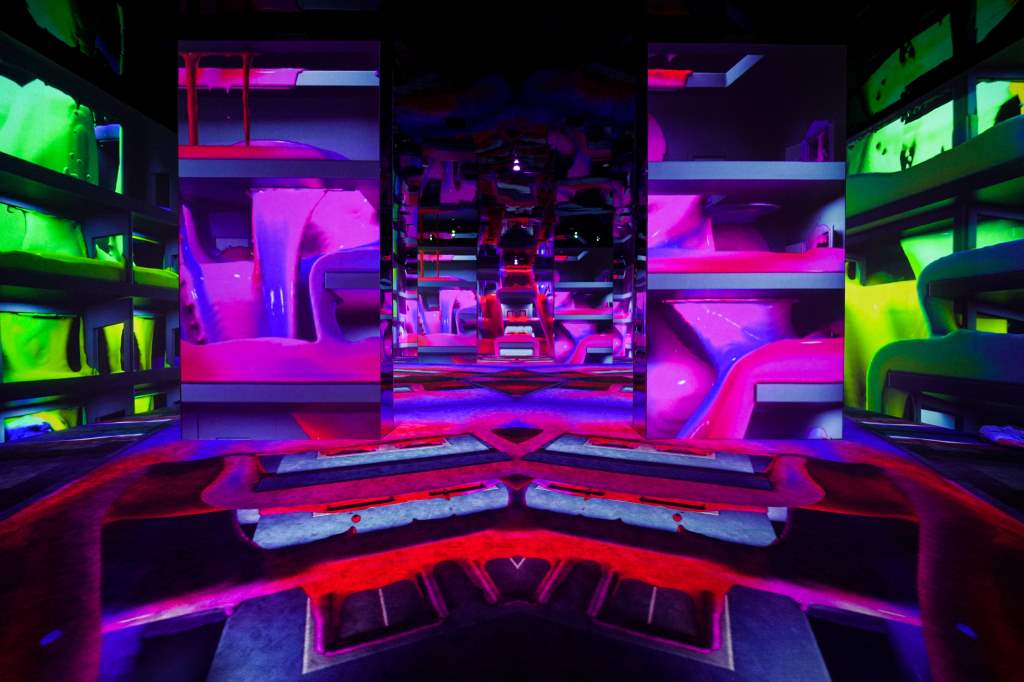 In a 3D-rendered dreamscape, colours slowly seep through all the dark crevices, filling the space with incandescence, movement, and life.
Mold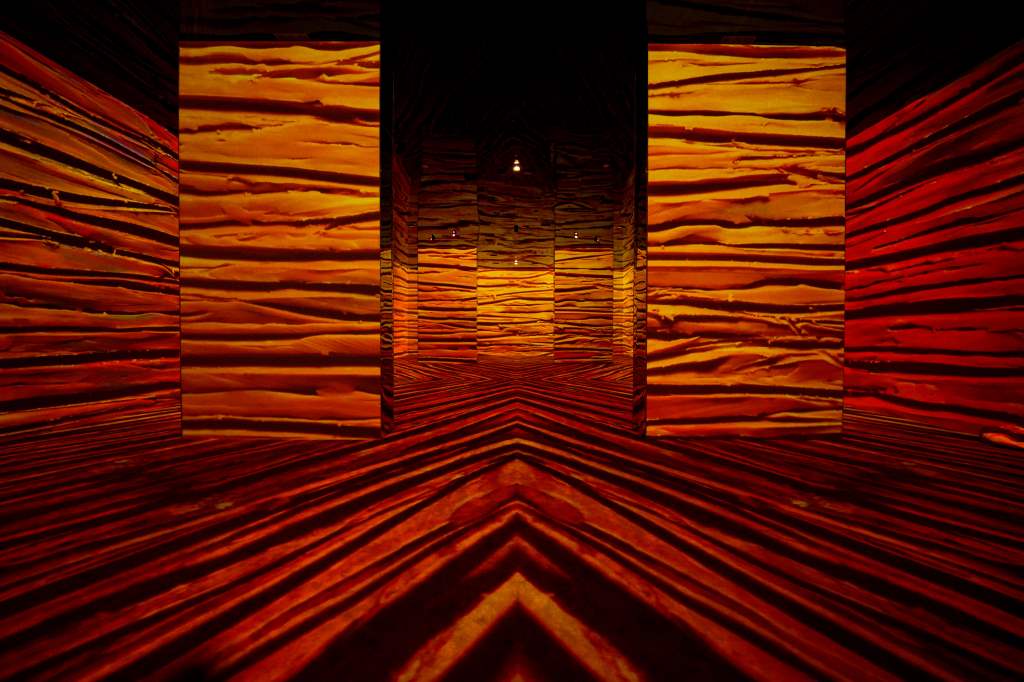 Clay-like materials are molded into recognizable shapes and then returned to a shapeless mass. We oscillate between colours and matters, and all that's in between.