- Receive Tickets via Express Delivery
- Fixed Date Ticket
- No Cancellation
---
Strawberry Music Festival 2019 is already sold out. The only way to get a ticket is through Ticket Battle!
BUT! Click here for more great events and a lil discount: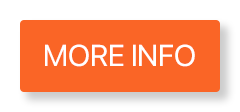 It's back! Brought to you by China's biggest indie label, Modern Sky, it's Strawberry Music Festival 2019!
Shanghai's 2019 Music Festival season begins April 26 with 3 days of the best indie, dance, rock and electro acts around. And big names from further afield, including Japan and North America. Like who? Well, the opening day sees Black Rebel Motorcycle Club in Shanghai for the first time in seven years!
This three-day banger goes down April 26 – 28, with a cracking line-up and a whole host of extra fun to discover and goodies to grab, it's worth getting down for the whole weekend. We'll see you there!
Lineup PHASE I & II