When Mama discovers a mischievous chicken invading her flourishing veggie garden her first instinct is to reach for the spade. But what starts out as a skirmish over the silverbeet develops into an unlikely friendship.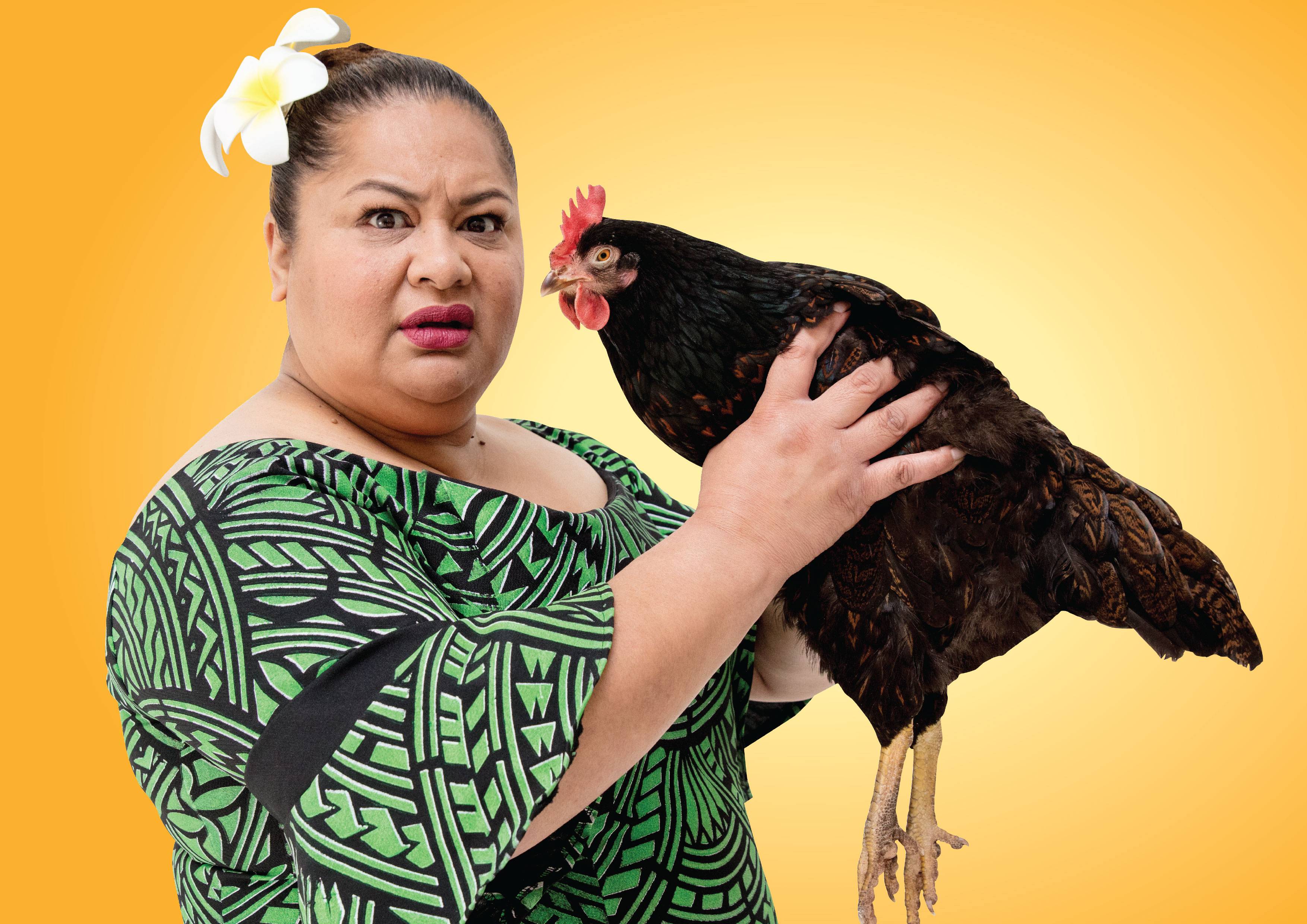 Award-winning playwright D.F. Mamea's slice-of-life story paints a vivid portrait of the local neighborhood, its colorful characters, and Mama's dreams for herself and her family. Goretti Chadwick (Pani and Pani) gives a tour-de-force performance in the role of a lifetime, as she brings this glorious character to life. An intimate, heart-warming, and funny play about friendship, loss, love, and life.
Playwright: David Fa'auliuli Mamea
David Fa'auliuli Mamea has worked on theatre, radio, television and film projects – some of which have been produced and broadcast. He has won the Adam Award for Best New Zealand Play (Still Life with Chickens, 2017), the New Zealand Writers Guild SWANZ Award for Best Play (Goodbye My Feleni, 2013), and the New Zealand Radio Award for Best Dramatic Production (Skyblue, 2013).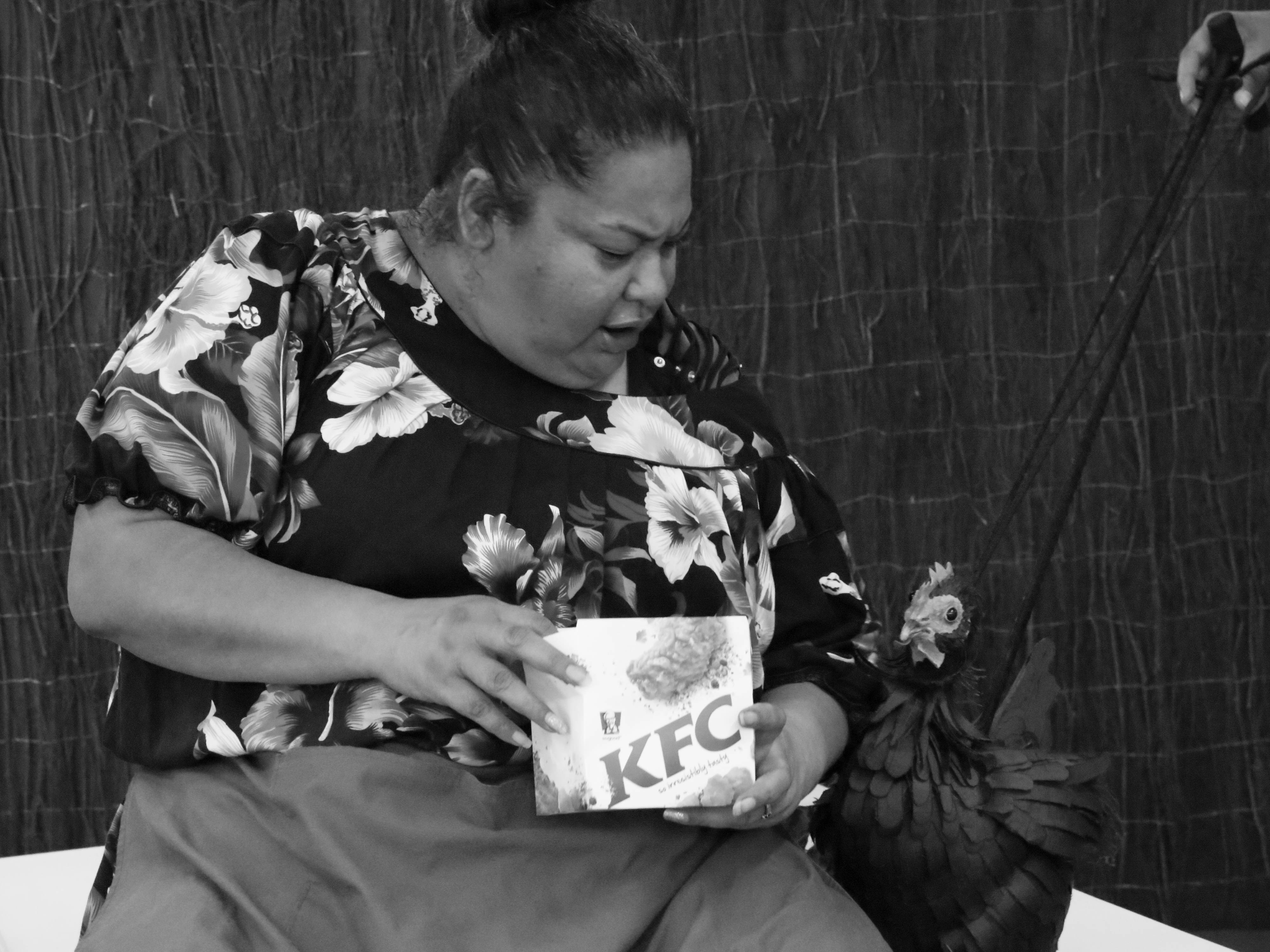 Actress: Goretti Chadwick
Theatre and film actress, writer and director. Still, Life with Chickens is Goretti Chadwick's thirteenth production with Auckland Theatre Company. Performance highlights with ATC include To Kill a Mockingbird, The Good Soul of Szechuan and A Midsummer Night's Dream. She has won the Campion Accolade for Outstanding Performance (Wellington Theatre Awards 2018) and Excellence Award for Performance (Auckland Theatre Awards 2018)
Awards
Winner of the Adam play award 2017
Adam Award for Best Play by a Pasifika Playwright 2017
Outstanding new NZ Play (WellingtonTheatre awards 2018)
The Campion Accolade for Outstanding Performance – Goretti Chadwick (Wellington Theatre Awards 2018)
Excellence Award for Performance – Goretti Chadwick (Auckland Theatre Awards 2018)