A New Hope™ in its entirety with Oscar®-winning composer John Williams' musical score performed live by the QCSO! Travel to a galaxy far away, where a civil war rages and Rebel forces struggle against the evil Galactic Empire. Luke Skywalker (Mark Hammil) and Obi-Wan Kenobi (Alec Guinness) enlist the aid of hotshot pilot, Han Solo (Harrison Ford), and the quirky droid duo R2-D2 and C-3PO to rescue Rebel leader Princess Leia (Carrie Fisher) and make use of the stolen plans to destroy the Empire's ultimate weapon.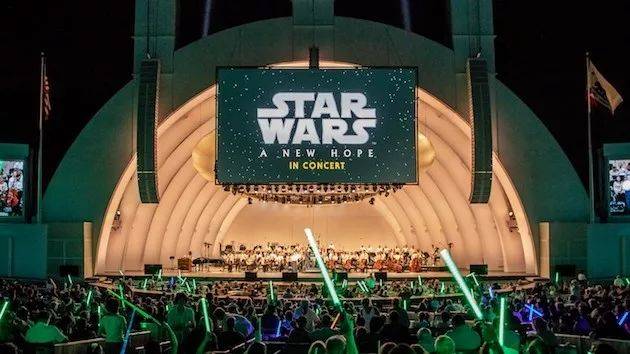 Music by John Williams

Conductor: Nayden Todorov

with Sofia Philharmonic Orchestra
The Sofia Philharmonic Orchestra was established as an institution and a structure after several transformations. The first orchestra was formed by initiative of Sasha Popov – at the time he was a professor of violin at the Music Academy. At the end of 1928, with the cooperation of the Academy's rector Dimitar Hadzhigeorgiev, the Academic Symphony Orchestra was founded. The orchestra, consisting of 65 musicians, was approved by the Ministry of Education. There were 32 students, 28 soloists and pedagogues, and 5 outside musicians. The orchestra's concertmaster was Mihail Balkanski. Its first rehearsal was held on December 18 of the same year; S.Popov was the conductor and its first concerts were given in Plovdiv and Stara Zagora in May 1929. In August the orchestra took part in the Varna Summer Music Celebrations (now known as Varna Summer). Over the years the orchestra has been a cradle for musicians who have later become important figures in Bulgarian music life: Vasil Stefanov, Vasil Chernaev, Petar Hristoskov, Stefan Sugarev, Stefan Magnev, Atanas Margaritov, Phillip Kutev, Dimitar Obreshkov, Marin Goleminov, etc.