👉 Receive Tickets via Express Delivery
👉 Children Under 1.2m Not Permitted
👉 Show Lasts 1.5 hrs (without intermission)
👉 No Cancellation
Symphony No. 7 by Gustav Mahler was written in 1904–05, with repeated revisions to the scoring. It is sometimes referred to by the title Song of the Night (German: Lied der Nacht), which Mahler never knew (and certainly would be unlikely to have sanctioned).
Although the symphony is often described as being in the key of E minor, its tonal scheme is more complicated. The symphony's first movement moves from B minor (introduction) to E minor, and the work ends with a rondo finale in C major. Thus, as Dika Newlin has pointed out, "in this symphony Mahler returns to the ideal of 'progressive tonality' which he had abandoned in the Sixth". The complexity of the work's tonal scheme was analysed in terms of "interlocking structures" by Graham George.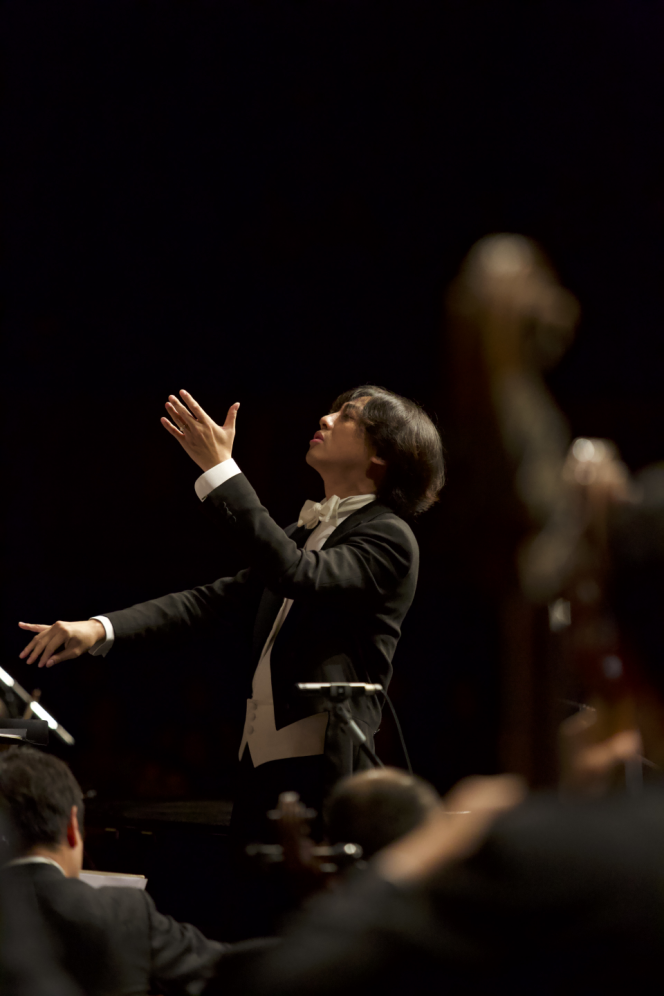 Zhang Liang
Conductor Zhang Liang (b.1979) is currently the deputy director and resident conductor of the Shanghai Philharmonic, a member of the 7th Shanghai Literary Federation Committee, and has been named an Extraordinary Cultural Individual along with a medal from the prestigious Fourth of May Youth Awards.
Born in Taizhou, China, he began piano lessons at age five and enrolled in the Shanghai Conservatory of Music's Affiliated Primary/Middle Schools from 1989 to 1998, majoring in piano and composition under the instructions of Wu Zijie, Qin Jiang, Deng Erbo. During his school periods he has written numerous piano and string works and has worked with the famoused violinist Tabako Nishizaki. In 1998, he got into the Universität für Musik und darstellende Kunst Wien with a highest audition score, studying under Uros Lajovic, David Lively, J.G. Jiracek.
His Vienna years were marked with acclaimed operatic performances at the State Opera, including Ferrari's Il segreto di Susanna, Mozart's DieZauberflote, Beethoven's Fidelio, J. Strauss's Die Fledermaus, Weber's Der Freischütz, Bizet's Carmen, Mozart's Le Nozze di Figaro, Verdi's La Traviata and Puccini's La Bohome. As an active performer, he was a long-time pianist for flutist Peter Lukas Graf, and concertized extensively in Germany, Austria, France, Mexico, Spain, Korea, Japan and the PRC.
He became principal conductor of the Shanghai Opera in 2003, and successfully premiered and recorded new works from living composers and led some of the most important gala concerts. In 2008, he was appointed resident conductor of the Shanghai Philharmonic, leading the orchestra's first performance at the National Centre for the Performing Arts. He also worked as an assistant conductor Riccardo Muti's Chinese appearances. Since July 2010, he has served as deputy director of Shanghai Philharmonic Orchestra.
Zhang has conducted the Vienna Ambassade Orchestra, the Vienna Webern Orchestra, the Czech national Symphony, the Macao Orchestra, the Shanghai Symphony, the Shanghai Philharmonic, the Guangzhou Symphony, and the orchestras of the Beijing Central and Shanghai Operas, and among Zhang's collaborators are Peter Lukas Graf, Paul Badura-Skoda, Ryu Goto, Sumi Jo, Wolfgang Schulz, Lynn Harrell, Jerome Rose, Eduardus Halim, Lang Lang, Wang Jian, Shen Yang, Liao Changyong, Huang Ying, Wei Song and Song Siheng.
Zhang's conducting style has been praised by major European critics as authenticating, precise, economical, and delicate. He is especially noted for his interpretations of works from the Late Austro-German Romantic period.
He is currently on the conducting faculty at the East China University of Political Science and Law, director of the Professional Choir Committee of the Shanghai Musician's Associations.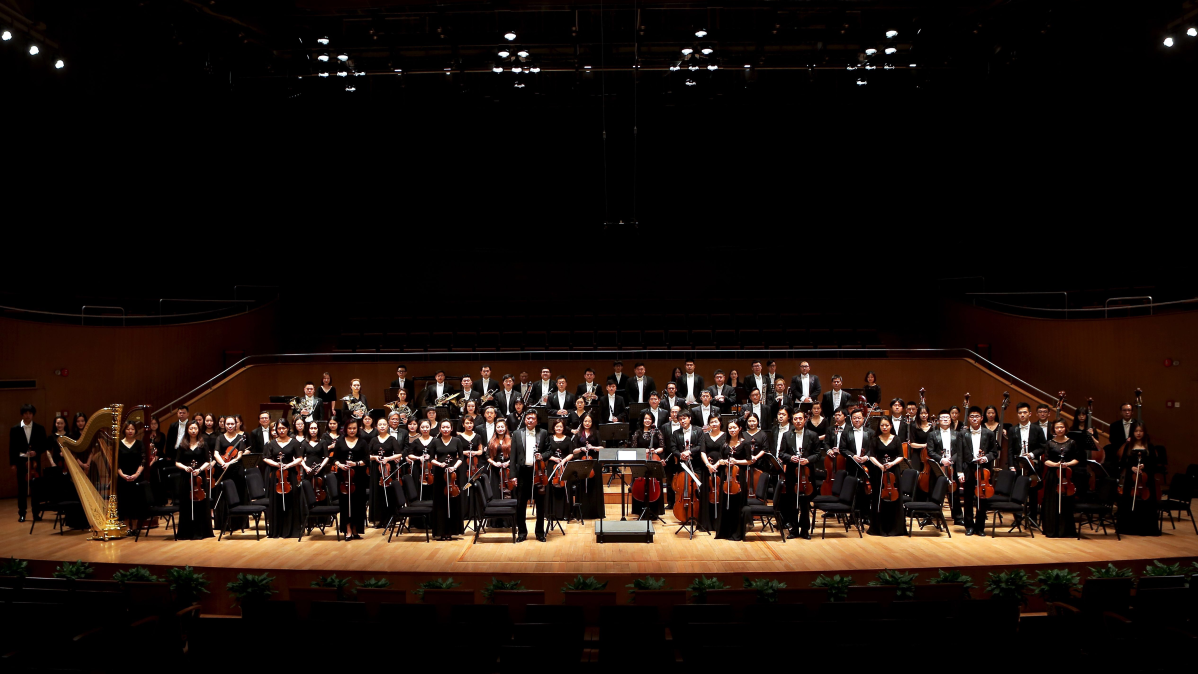 Shanghai Philharmonic Orchestra
The Shanghai Philharmonic Orchestra is a highly professional symphony orchestra developed from the Shanghai Broadcasting Symphony Orchestra. The former of Shanghai Broadcasting Symphony Orchestra is Shanghai Film Orchestra which was established in 1956 and Shanghai Broadcasting Orchestra which was established in 1950, which had both made great contributions to the development of Chinese film and broadcasting industry.
In 1996, Shanghai Film Orchestra and Shanghai Broadcasting Orchestra consolidated to form Shanghai Broadcasting Symphony Orchestra (SBSO) and it made great progress and development leading by the former music director Hu Yongyan.The name of the orchestra was officially changed to the Shanghai Philharmonic Orchestra in April of 2004 with famous conductor Chen Zuohuang as its artistic director, adopting the world's most prevalent system of music seasons. In January of 2008, youthful conductor Zhang Liang has assumed the position of resident conductor of the orchestra. In March of 2009, the famous conductor Tang Muhai has taken over as artistic director of the orchestra. Since January of 2018, famous conductor Zhang Yi has become the artistic director of Shanghai Philharmonic Orchestra. With several years' efforts, the Shanghai Philharmonic Orchestra has now become one of the very best orchestras in China.