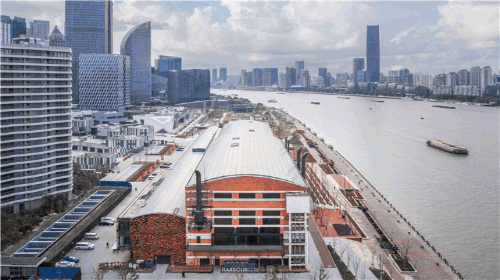 1862 PlayGround
"1862 PlayGround is a triple concept of playground, playhouse and theatre. The triple concept of "playground", "playhouse" and "theatre" brings a series of experimental, playful and art-oriented performances and activities that explore the diverse space of theatre. It is a series of performances and events that share the knowledge and values of authoritative experts and industry leaders, but also focuses on the art of living of ordinary people, seeing either the dramatic or the calm and certain life, and moreover, the art experience that refuses to be boring and cannot be reproduced.
When percussion becomes a mainstay on stage
It can be given a unique dramatic story and meaning
This time let's follow
Tian Yimiao and the founder of Hong Kong Toolbox Percussion, Louis Siu
to witness a different kind of percussion stage
The Spirit of Kafka
Returns on 14 November!
Tian Yimiao, female, writer, young scholar, associate professor of classical music, chief Ip of classical music courses in China, judge of popular variety shows such as "Singer" and "I am a singer-songwriter".
(Remote Link) Guest: Louis Siu
Founder and Artistic Director of Toolbox Percussion. Former principal percussionist of the Macau Orchestra and a founding member of the Hong Kong Founding Orchestra.
Duration: 75min
19:30--20:00
The Four Rooms of Kafka
Guided Tour
20:00--20:45
Tian Yimiao in conversation with Louis Siu
#About The Four Rooms of Kafka#
"1+1+1>3 Stage Ideas"
The Four Rooms of Kafka" is an adaptation of a series of cross-media works created by the Hong Kong percussion ensemble "Toolbox Percussion" over a period of three years - Percussion Xiang Dong
Far different from traditional concerts, this is a work inspired and composed by Kafka's literary works, understood and reconstructed by modern percussion with a blend of East and West, combined with four short story texts by Kafka and expert choreography by dancers to tell and express.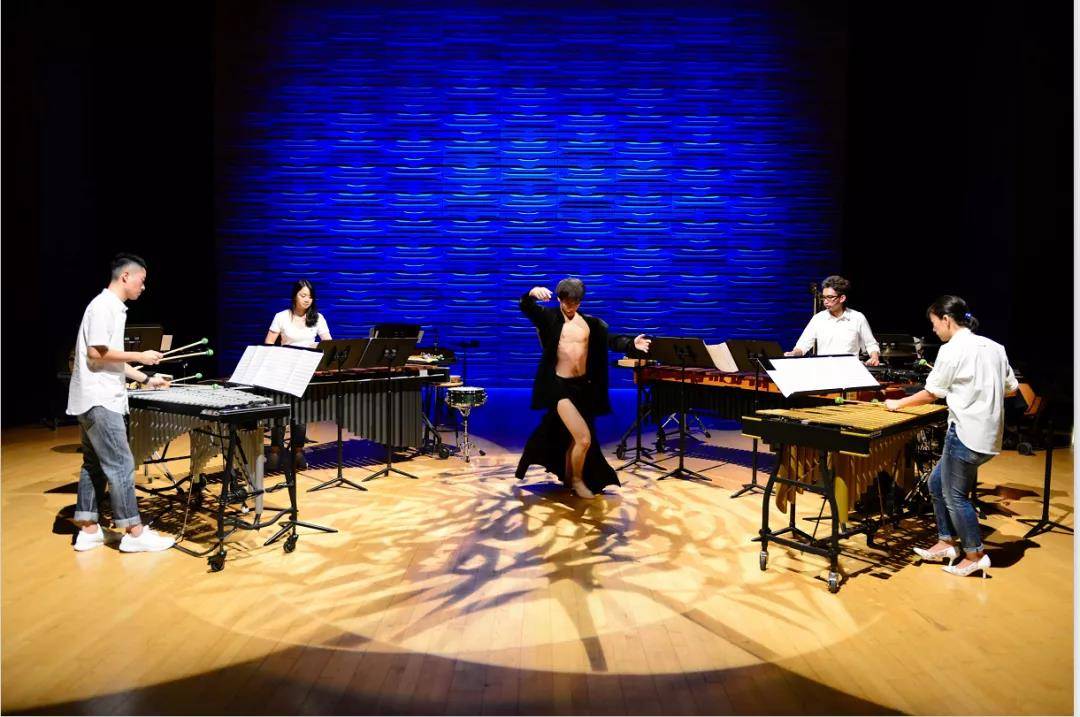 Stills from Percussion Xiang Dong 1.0
The musicians on stage must not only focus on the percussion, but also on the stage, the lighting, the pace and the expressions that go together to bring a sense of drama throughout.
Since 2012, Toolbox Percussion has been promoting percussion culture in China and abroad, developing and creating new percussion pieces and training young professional musicians.
Since 2017, the series has been well received and has been invited to tour Singapore and Gwangju, Korea, and has been invited by the Chinese Cultural Centre in San Francisco to curate an exhibition of its artwork from the past years under the title "Xiang Yin" for the first time in San Francisco.
The opening creative percussion piece is a new form of Percussion, with the tacit collaboration of band members Yi-Ao Li and Mei-Jun Cheng looking live against a dynamic ink painting backdrop;
The 2019 version of 'Percussion 2.0' even chooses 'mahjong' as the instrument of performance, combining with random content from the radio to create a unique performance effect. "In short, in the world of Toolbox Percussion, any sound can be played on stage!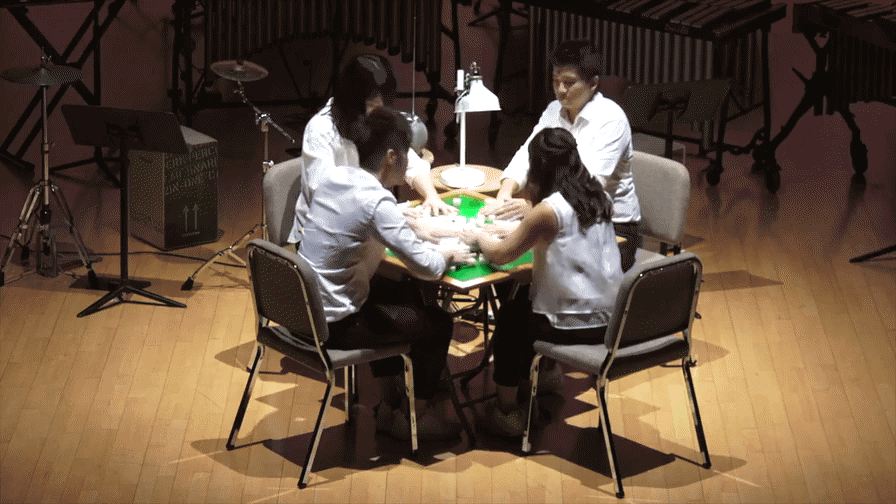 Toolbox Percussion works will not only bring in experienced composers from domestic and abroad to create new works for the performance, but will also adapt classic works for the ensemble. On this stage, there are only traditional instruments and no traditional works.
Kafka Literature
Abstraction, the Unknown, Feelings ......
"Life has meaning because it stops"
"I am free, and that is why I am lost"
"The heart is a house with two bedrooms, one for pain and the other for joy, and one cannot laugh too loudly or the laughter will wake the pain in the next room"
These are quotations from the 20th century Austrian German-language novelist Franz Kafka (3 July 1883 - 3 June 1924), best known for his works The Trial, The Castle and The Metamorphosis. Influenced by his family and workplace environment, Kafka's writing has always been characterised by confusion, loneliness and fear, and his work has generally been described as 'mournful', like the characters he painted.
The musicians and dancers of Kafka's Four Rooms will combine four of his short stories. There are limits to the stage, but there are no boundaries to creativity, and the artists will break the boundaries between stage and literature to interpret Kafka's life in an alternative form.
The stage version of Kafka's Four Rooms was originally scheduled to be performed at 1862 Fashion Arts Centre in 2020 but could not be staged as scheduled due to the restrictions of the epidemic. With the support of the Hong Kong Arts Development Council, this event meets you in video and remote talks. For Percussive, it is a new collaboration, a new artistic collision, and as far as the audience is concerned, it will be a new experience, a new audio-visual treat.
Established in 1995, the Hong Kong Arts Development Council (ADC) is a statutory body designated by the Government to develop the arts in Hong Kong on all fronts. Its mission is to plan, promote and support the development of 10 major art forms including literature, performing arts, visual arts, film and media arts, to promote and improve arts participation and education, to encourage arts criticism, to enhance the standard of arts administration and to strengthen policy research, with a view to enhancing the quality of life of the community through arts development.