- No Cancellation

- Receive E-ticket via Email

- Show Your E-ticket @ Venue
- All Attendees Require a Ticket
---
Pedrito Martinez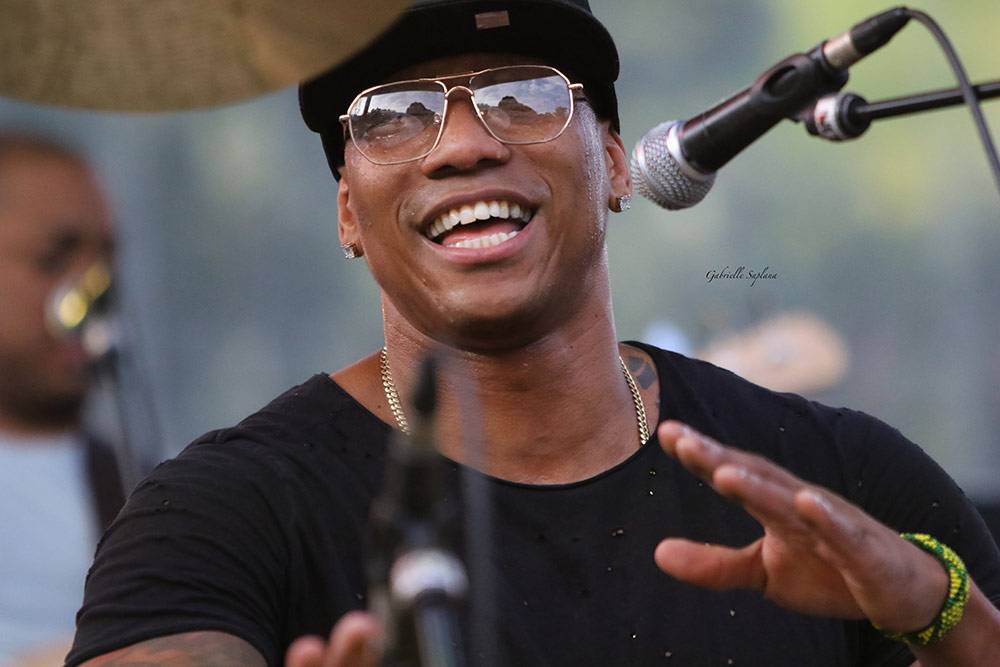 Pedro Pablo "Pedrito" Martinez was born in Havana, Cuba, Sept 12, 1973. Having settled in New York City in the fall of 1998, by 2000, he had been awarded the Thelonius Monk Award for Afro-Latin Hand Percussion and was featured in the documentary film, Calle 54.
Pedrito has recorded or performed with Wynton Marsalis, Paul Simon, Paquito D'Rivera, and has contributed, as a percussionist and vocalist, to over 50 albums. Mr. Martinez was also a founding member of the highly successful, Afro-Cuban/Afro-Beat band, Yerba Buena, with which he recorded two albums and toured the world.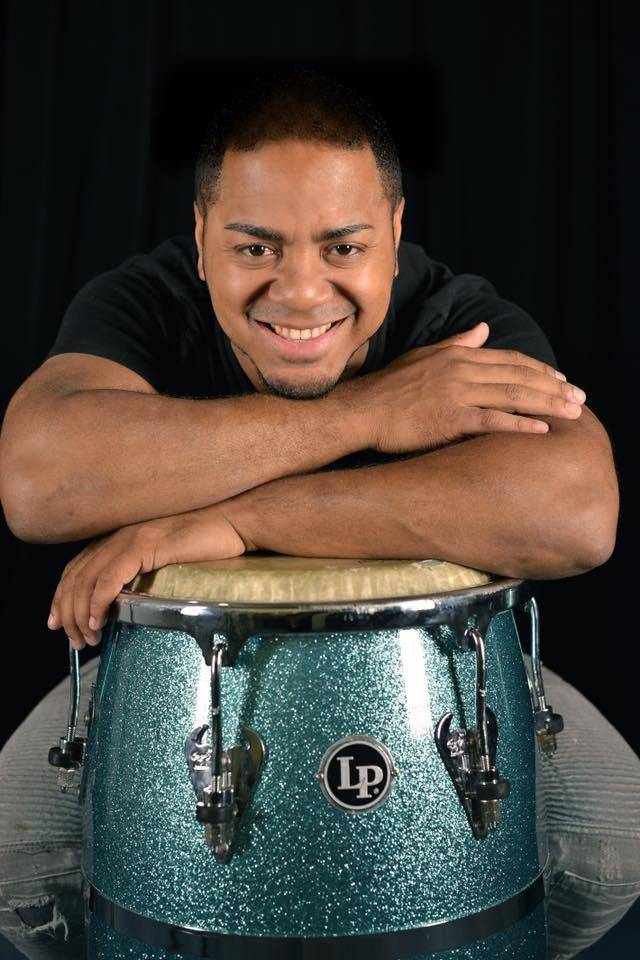 Sebastian Natal Nuñez was born in Montevideo, Uruguay, in 1984. He began piano studies at the age of 4. His musical career began at the age of 10, performing as a pianist and percussionist, with legends of the Uruguayan folklore, like Malumba Giménez and Jose Pedro "Perico" Gularte and international artists like Giovanni Hidalgo and Oscar de León.
Issac Delgado Jr.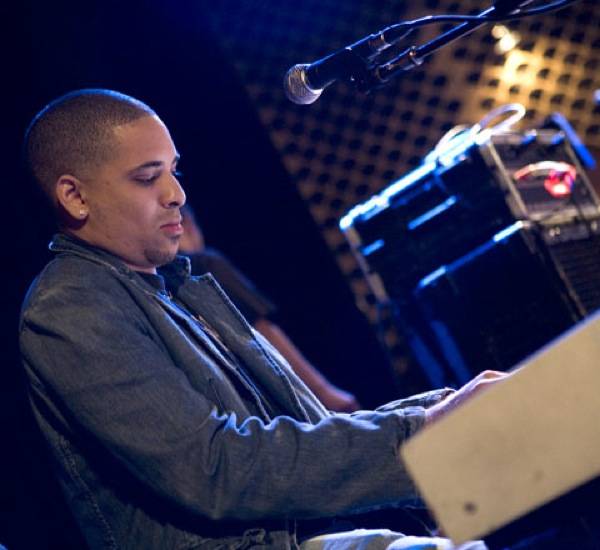 Issac Delgado Jr. was born in 1984 in Havana, Cuba to a family of music lovers. His father is world renown singer Issac Delgado, who introduced him to latin music, classical music and piano at an early age. He has collaborated in several album recordings that have been nominated for Latin Grammys.
Jhair Sala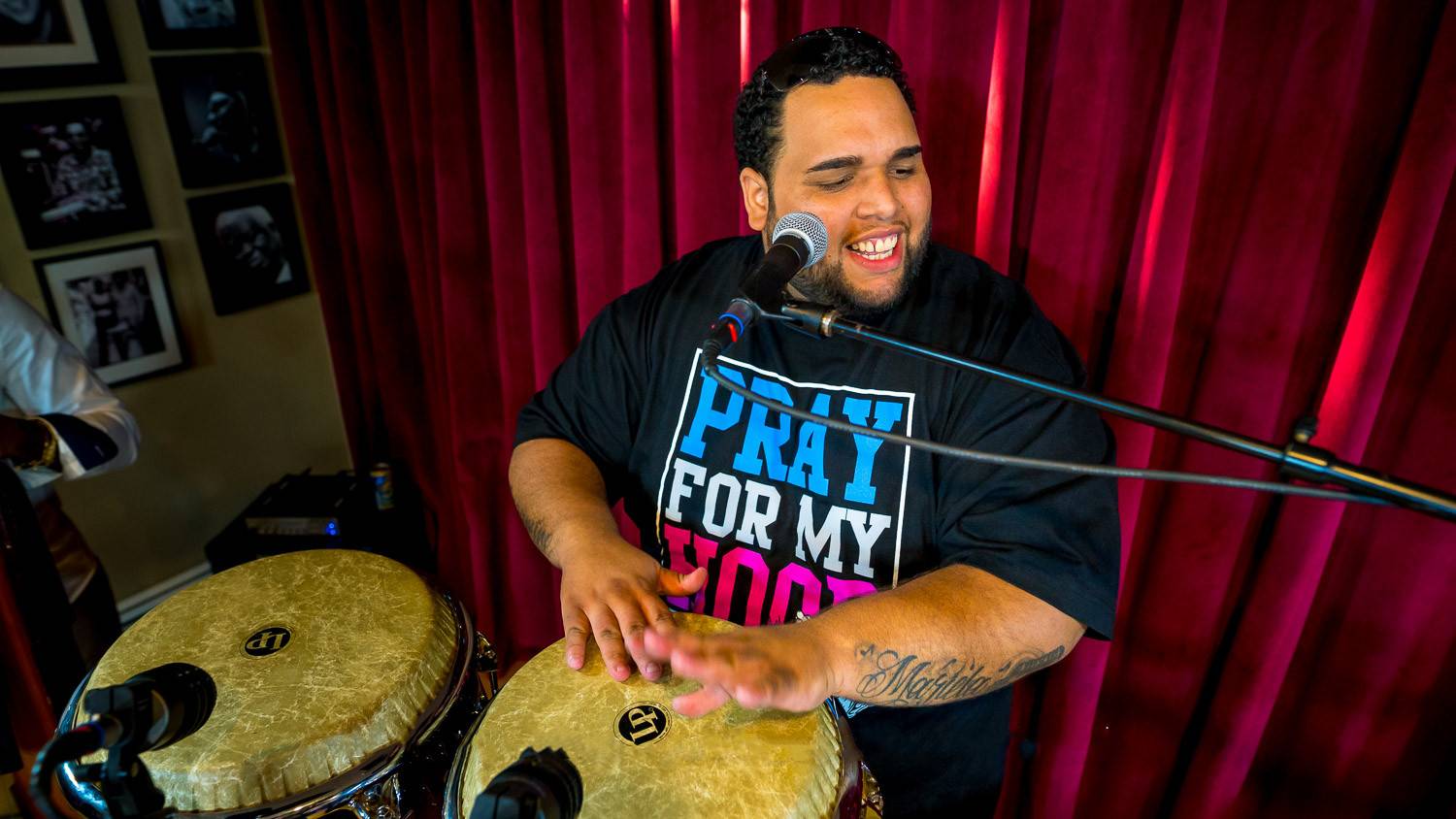 Born in Perú and raised in New York, Jhair Sala spent his formative years studying intensively with Pedrito Martínez having met Pedrito when he was ten years old. He's now in high demand as a session musician and bandleader in his own right, but there's uncanny magic when he plays with Pedrito.