- Receive Tickets via Express Delivery
- All Attendees Require a Ticket
- Show Lasts 60 mins (without intermission)
- No Cancellation
---

"This Sadler's Wells production exceeds even out highest expectations" - The Times (UK)

"Mesmerising and magical" - Evening Standard (UK)

"An enthralling, mind-expanding piece of theatre" - Daily Telegraph (UK)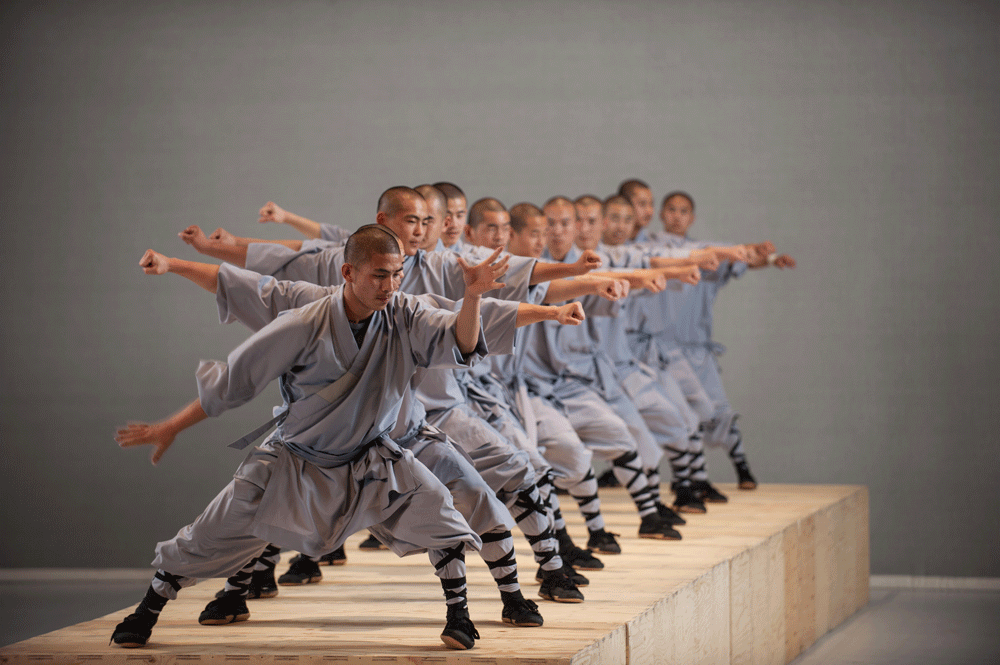 A contemporary dance performance by Sidi Larbi Cherkaoui

19 Buddhist monks, 1 contemporary dancer and 5 musicians

An exploration of the philosophy and faith behind kung fu
A beautiful imagery and poignant moments on the stage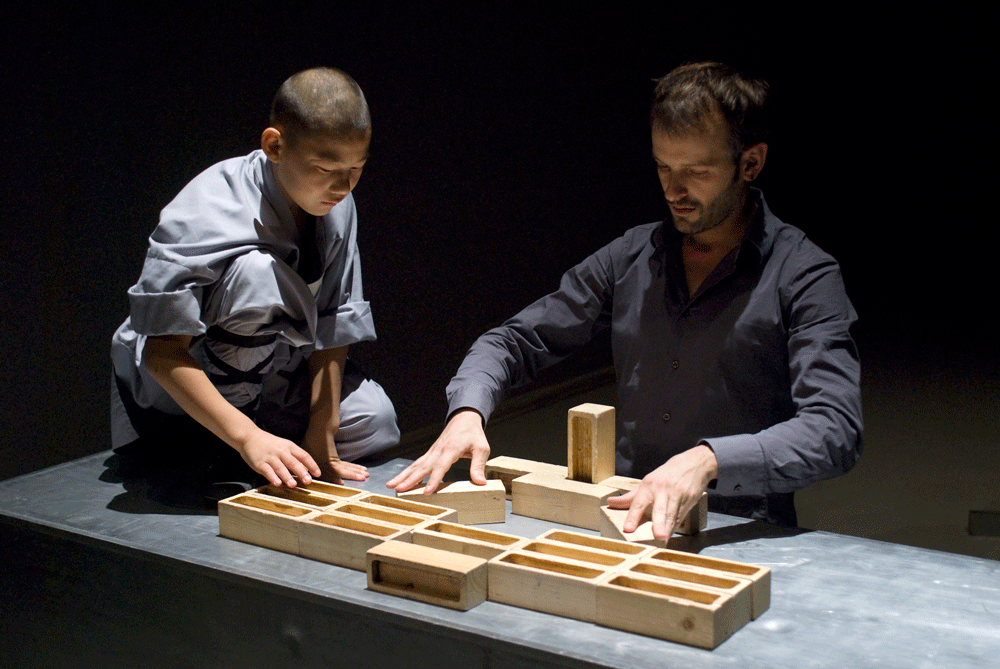 The title Sutra is derived from the Pali word sutta, whose primary meaning is a collective term for the sermons of Buddha. It is also a generic term for rules and aphorisms, in Hinduism sutras laid down the guidelines for proper conduct in life. The word in Sanskrit also meant string, thread, measure of straightness. 

Sutra is a Sadler's Wells production which premiered in 2008. It was created by Sadler's Wells Associate Artist Sidi Larbi Cherkaoui in collaboration with visual artist Antony Gormley, composer Szymon Brzóska and monks from the Shaolin Temple in China.

The award-winning production is inspired by the strength, skill and spirituality of Buddhism and the Shaolin tradition. Sutra has been performed in 83 cities, 33 countries and has played to over 250,000 people.(*figures updated July 2019)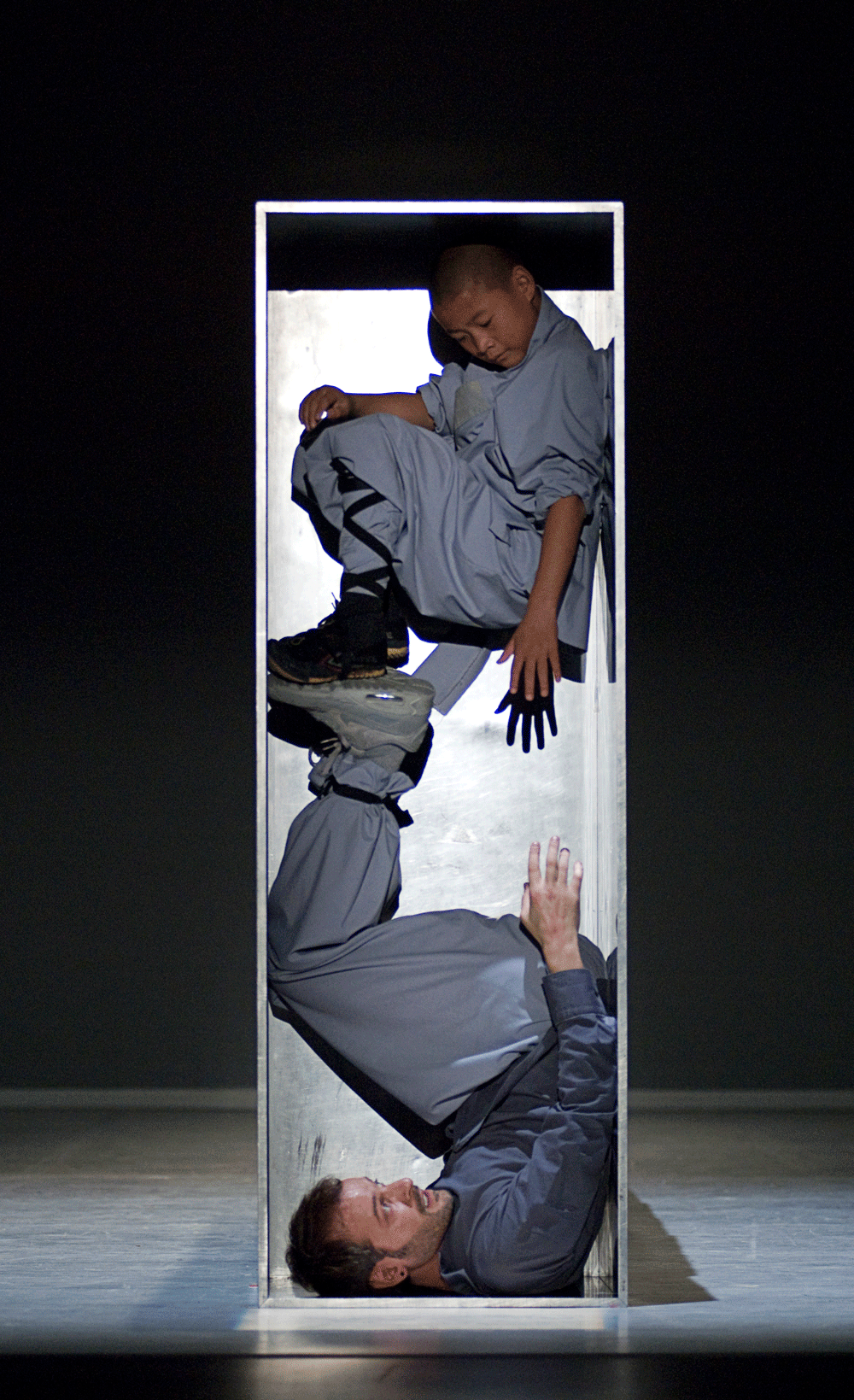 Sidi Larbi Cherkaoui (Choreographer)
Sidi Larbi Cherkaoui is a Flemish/Moroccan born choreographer. 
He has been an Associate Artist at Sadler's Wells since 2008. In 2008 and 2011 he received the title of Outstanding Choreographer of the Year by Ballettanz. He was a member of dance collective Les Ballets C de la B where he created Rien de Rien. He has choreographed for a wide range of companies including the Cullberg Ballet, Dutch National Ballet, Pilobolus, Ballet de L'Opéra de Paris and Cirque du Soleil.
He founded his company Eastman in 2010. The company is resident at De Singel in Antwerp. In 2012, he helmed the choreography for Joe Wright's film Anna Karenina. His production of Babel (words) won the Olivier Award for Best New Dance Production in 2014. He became Artistic Director of the Royal Ballet of Flanders in 2015.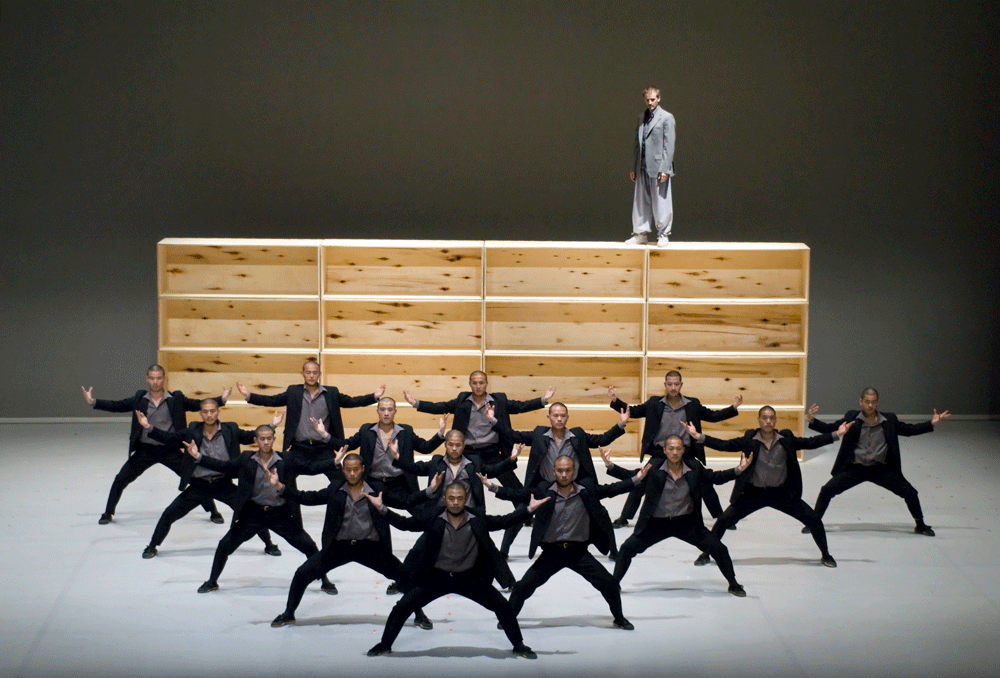 Antony Gormley (Visual creation and Design)
Antony Gormley's career has spanned almost 40 years.His works include Another Place, Domain Field, Inside Australia, Clearing, Breaking Room and Blind Light. Last year he worked with choreographer Hofesh Shechter on Survivor at the Barbican. In November 2012 an exhibition of major new works, Model, opened to critical acclaim at White Cube. He was awarded the Turner Prize in 1994, the South Bank Prize for Visual Art in 1999 and the Bernhard Heiliger Award for Sculpture in 2007.
In 1997 he was made an Officer of the British Empire (OBE) and was made a knight in the New Year's Honours list in 2014. He has been a Royal Academician since 2003 and a British Museum Trustee since 2007. Gormley previously collaborated with Cherkaoui on the Sadler's Wells co-production zero degrees which premiered in 2005.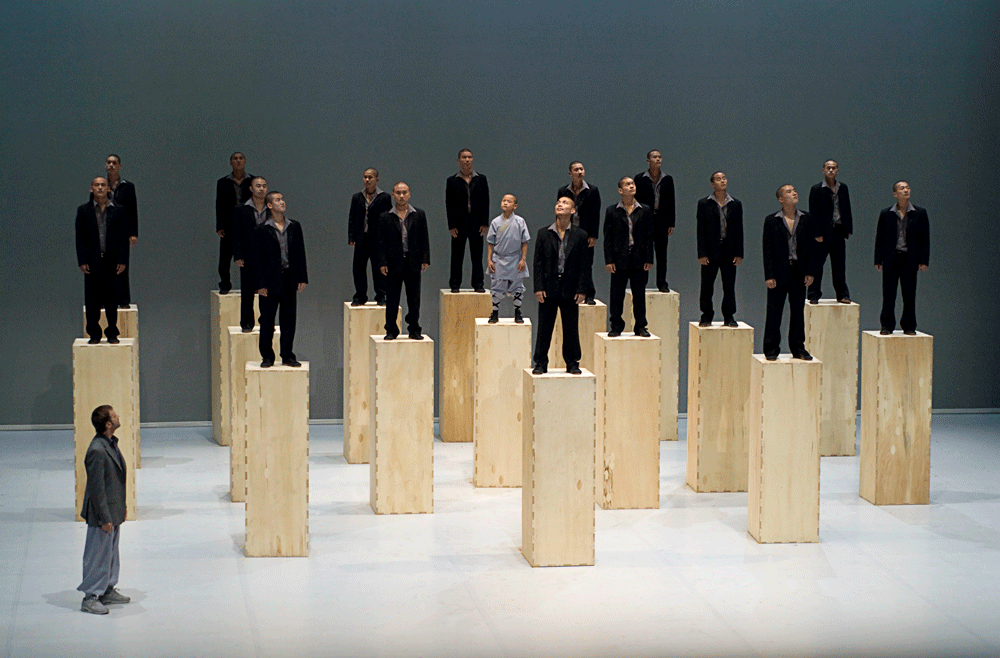 Szymon Brzóska (Music)
Sutra is accompanied by a live, specially commissioned score for five musicians, including piano, percussion and strings by Szymon Brzóska, who also collaborated with Cherkaoui on Dunas (2009), Orbo Novo (2009) performed by Cedar Lake Contemporary Ballet and Labyrinth (2011) - his first full length ballet score commissioned by Dutch National Ballet.
The Monks from the Shaolin Temple
The show is performed 19 Buddhist warrior monks from the original Shaolin Temple in China.The monks are trained in the Shaolin tradition from an early age, and the show stars a young monk.
Direction & Choreography: Sidi Larbi Cherkaoui
Visual creation and Design: Antony Gormley
Music: Szymon Brzóska

Co-produced with Athens Festival, Festival de Barcelona Grec, Grand Théâtre de Luxembourg, La Monnaie Brussels, Festival d'Avignon, Fondazione Musica per Roma and Shaolin Cultural Communications Company.